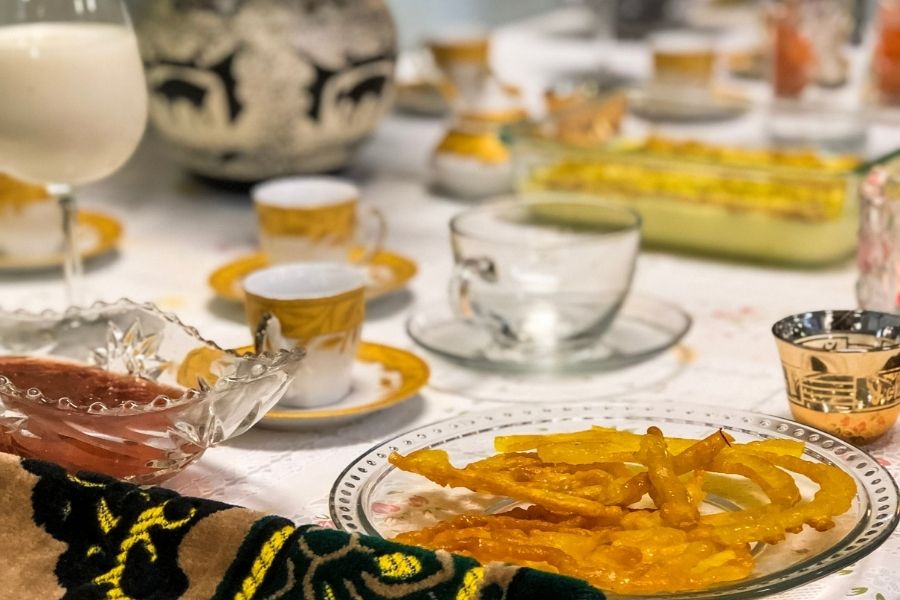 Khuraki: A Celebration of Afghanistan's Culture in Pittsburgh
Join the Center for Student Diversity and Inclusion and Realtime Interventions for Khuraki: A Celebration of Afghanistan's Culture in Pittsburgh on Tuesday, February 15 at 5:00 p.m. EST.
The performance and panel discussion are joint efforts of several Carnegie Mellon entities: The Center for Student Diversity and Inclusion; the Center for the Arts in Society; the Institute for Politics and Strategy; the College of Fine Arts' Office of the Assistant Dean for Diversity, Equity and Inclusion; and Dietrich College's departments of History and Modern Languages. The Carnegie Mellon School of Music also was involved – the music in "Khuraki" was originally performed by members of a class taught by Professor Monique Mead and Jennie Dorris.
Khuraki is an interactive theater performance with food and music designed to "challenge Americans' perceptions about Afghanistan, while supporting a group of Afghan female refugees in their goal to start a collectively-owned food business in Pittsburgh". Carnegie Mellon will be hosting this Pittsburgh Mayor's Award for Public Art nominee project and will be livestreamed from Rangos Ballroom.
Traditional Afghan meals will be available for in-peson participants and 70 virtual partipants. Please register to request an in-person or virtual experience. We will confirm attendance with in-person attendees.
Disclaimer: This show is appropriate for mature 12-year-olds and up.
Content Warning: References to war, threatening behavior, and female oppression.