August 11, 2021
News Briefs
Staff, Housefellows Assemble Wellness Kits for Students
About 30 staff members and housefellows volunteered this week in Rangos Ballroom to assemble 10,000 wellness kits for all students this fall. Residential students will find their kits waiting for them in their rooms, while students who live off-campus can pick up their kits beginning next week at the Information Desk, the University Store or Postal Services in the Cohon University Center. 
Each wellness kit includes a CMU branded facial covering and sleep mask, a digital thermometer, hand sanitizer, a first-aid kit, lip balm and sunscreen. Pictured above (l-r) are Mary Sickles and Neha Chawla of Enterprise Risk Management, and Jonny Cagwin of Community Health and Well-Being.
A Tartan's Responsibility for Fall 2021

CMU has updated A Tartan's Responsibility for fall 2021. The four core principles remain the same, and by coming to Pittsburgh for any type of on-campus engagement all students must agree to adhere to the following:
Minimize the introduction of COVID-19;
Prevent the spread of COVID-19;
Contribute to the identification of COVID-19; and
Support the containment of COVID-19.
With each of these agreements, there are corresponding protocols that students are expected to follow. These expectations align with the minimum requirements established by the university based on up-to-date scientific data and current public health guidance.
"As Tartans, you play a crucial role in keeping one another safe and healthy by upholding these expectations," said Gina Casalegno, vice president for student affairs and dean of students, in an email to students. "We hope that A Tartan's Responsibility continues to serve as a reminder to maintain diligence in mitigation protocols and to remain mindful and discerning about the ethical commitments we have to one another every day.
"I continue to be heartened by the spirit of our community as I watch our students exemplify the best of what it means to be a Tartan. I look forward to sharing the year ahead as we embrace an in-person CMU experience," she said.
Read A Tartan's Responsibility.
Reminder: Upload Your Vaccine Documentation to the Database
All enrolled students are required to upload their COVID-19 vaccine documentation to CMU's Vaccine Database via the HealthConnect portal. Information required includes an image of your vaccine card or documentation, the type of vaccine received and the dates when received.
Students are required to participate as part of the university's fall 2021 vaccine requirement for all enrolled students.
U.S.-based faculty and staff who choose not to participate in the vaccine database will be presumed to be non-vaccinated and must comply with COVID-19 mitigation protocols, including wearing facial coverings, completing the daily self-assessment and participating in Tartan Testing each week they will be on campus. 
COVID-19 vaccine clinics will be offered on campus in August and September for those who have not yet received the vaccine. An appointment is necessary to receive a vaccination at these clinics. To schedule your appointment, please visit this webpage.
See the COVID-19 Vaccine Database webpage for more details.
Facial Covering Requirement Reinstated Temporarily
Out of an abundance of caution CMU has reinstated the requirement for everyone to wear facial coverings, effective August 15. This decision was informed by the recently updated CDC guidelines. Vaccinated individuals who wish to wear a mask before August 15 are welcome to do so.

"We continue to closely monitor the Delta variant and the recent uptick in regional cases, which coupled with our plans to welcome thousands of community members back to Pittsburgh for the new academic year, make it clear we need to take this action to protect the health and safety of our community," said Daryl Weinert, vice president for operations, interim vice president for research and CMU's COVID-19 coordinator.
Weinert said the key to ending the pandemic is getting everyone vaccinated and CMU strongly encourages those who have not yet been vaccinated to do so. CMU is offering free vaccine clinics open to students, faculty, staff and affiliates this month and throughout September. To schedule your appointment, please visit this link. 

If you are vaccinated and have not already done so, please upload documentation of your COVID-19 vaccination to the CMU Vaccine Database.  For instructions on how to enter your COVID-19 Vaccine Information in HealthConnect, visit the COVID-19 vaccine database webpage.
NPR's The Academic Minute to Feature CMU Engineering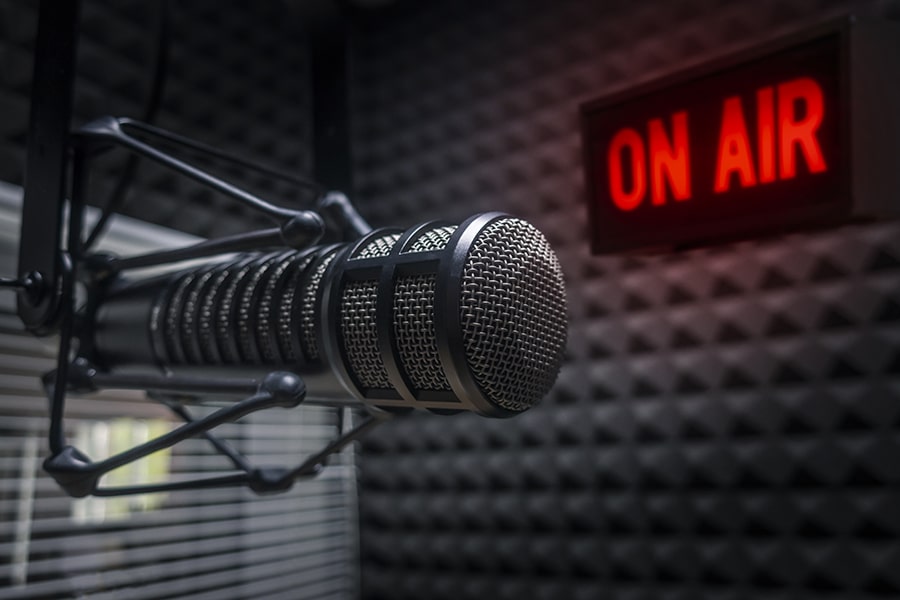 August 16 marks the beginning of Carnegie Mellon Engineering week on National Public Radio's (NPR) The Academic Minute. This podcast showcases academic researchers to inform listeners on how the fascinating work underway at universities and colleges contributes to solving the world's toughest problems.   
Each day next week a new professor will discuss facets of their research.  CMU's faculty lineup includes:
Daniel Armanios, associate professor of engineering and public policy, on "Is systemic racism built into our cities?" Infrastructure transports people and goods, but it also perpetuates outdated ideas that give way to bias and exclusion. This duality typifies the complicated social legacy of infrastructure systems that persists through brick, mortar and steel.
Amir Barati Farimani, assistant professor of mechanical engineering, on "Outsmarting a virus." Researchers combined biological data on infectious viruses into a dataset named VirusNet. They used this set to train machine learning models to find the best model for screening thousands of potential antibody candidates. 
Bin He, the Trustee Professor of Biomedical Engineering and a professor of the Neuroscience Institute, on "Meditation for mind control." Mind control is no longer science fiction. A brain-computer interface (BCI) is a device that allows an individual to control a computer by thinking about it. He hypothesizes that meditation can improve a person's ability to control a BCI.
Destenie Nock, assistant professor of civil and environmental engineering, and engineering and public policy, on "Electricity for all. First study to explicitly integrate a stakeholder's preference toward equality into an electricity planning problem." Nock is examining how energy poverty will be affected by energy transitions, and she's creating methods for identifying who is experiencing energy poverty. 
Larry Pilegi, the Tanoto Professor and head of the Department of Electrical and Computer Engineering, on "Securing the electric power grid from natural threats and adversaries." Researchers continue to improve modeling and simulation capabilities to protect the grid against threats from mother nature, while new models and simulation methods are working to defend against the grid's other threat: human nature.
The Academic Minute airs in the U.S. Northeast. It is syndicated throughout North America and streamed on the web, including on Inside Higher Ed.
CMU Now Listed as U.S. DOT Conformant Repository
KiltHub, a platform provided by the University Libraries that collects, preserves and provides global access to CMU's research, has been approved as a United States Department of Transportation (US DOT) Conformant Repository. 
The new designation means researchers who work on US DOT-funded projects can now use CMU's KiltHub to meet the requirement of having their publications and data in a repository that meets US DOT's high standards. Prior to the addition of KiltHub, there were only eight repositories on this exclusive list, and only three were university repositories.  
"It sets CMU apart as one of only a handful of universities whose repositories are part of this elite group," said Lisa Kay Schweyer, program manager of the Traffic21 Institute, Mobility21 and CMU National University Transportation Centers. "It also gives our faculty access to the KiltHub staff, who can support them in their archiving and preservation tasks."
Schweyer thought it made sense for the university to pursue the designation, not just for the University Transportation Center but for any researcher at CMU who works on projects funded by the US DOT. She brokered the conversations with the National Transportation Library and CMU's University Libraries to bring all the players together. 
"It was our University Libraries staff, David Scherer, Katie Behrman and Ann Marie Mesco, who did the hard work of documentation," she said.
Related: Schweyer Keeps Things Moving at Traffic21
University Libraries Launch New Website

The Carnegie Mellon University Libraries launched its new website last week. Informed by feedback from internal and external stakeholders, site analytics, and web design best practices for accessibility and responsiveness, the new website better reflects the CMU and Libraries brand while providing a flexible platform to highlight resources.
The redesigned site is user-focused, with an expanded Quick Links section enabling one-click access to popular services from the homepage, helpful Getting Started guides with curated services for specific user groups, and a new Services Directory that offers a one-stop-shop for users to browse the range of Libraries service offerings from a single link.
Additional features include:
A leaner website that's easier to manage;
Simpler service and resource pages focused on the content most relevant to users;
Centralized listings for news, events and exhibits; and
Easy-to-navigate interface that is compatible with web accessibility guidelines for assistive technology.
Website visitors are invited to share their feedback.
Who's New at CMU?
Carnegie Mellon welcomes the following new staff members this week.
Laila El-Beheiry, Teaching Assistant for Computer Science, Computer Science - Qatar;
Trent Dawson, Program Assessment and Research Coordinator, SCS Undergraduate Education; and
Junbin Yuan, Research Associate I - Robotics Institute, Robotics Institute - Campus.