April 05, 2021
Schweyer Keeps Things Moving at Traffic21
By Kelly Saavedra kssolman(through)gmail.com
Lisa Kay Schweyer may not have dreamed of a career in transportation, but now that she has one she wouldn't dream of doing anything else.
After graduating with a master's degree in public management from the Heinz College, Schweyer began working for a regional ridesharing program at the Southwestern Pennsylvania Commission.
"That's where I learned about the challenges many people face getting themselves and their family members to where they need to be," she said.
Schweyer found purpose in alleviating the stress on parents who needed to get their adult children to their first jobs or a spouse who needed a rideshare for their partner so they could use the family car during the day. She helped workers coming off late shifts get home at a time when buses weren't running, and she found options for those who walk to work but struggle to make it that last mile up a steep hill.
"For some who lack transportation, the consequences can be severe," she said. "Whether or not they can get to a training opportunity can mean the difference between keeping or losing their job."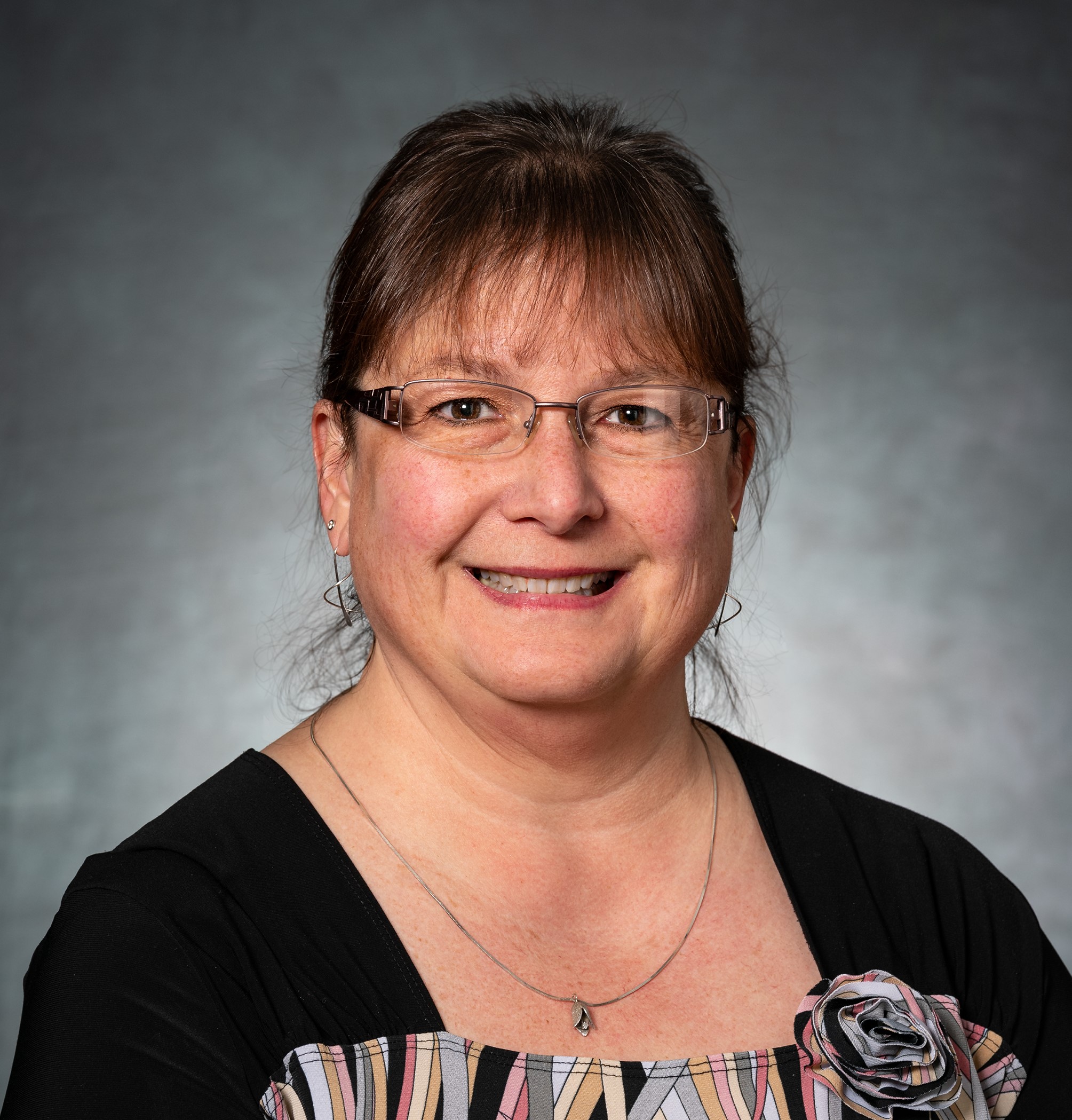 Schweyer is now program manager for the Traffic21 Institute, directed by Chris Hendrickson, where Carnegie Mellon University researchers work across disciplines to design, test, deploy and evaluate technology-based transportation solutions.
Once the pandemic brought the world to a virtual standstill, the call for autonomous, socially equitable, and sustainable transportation solutions became even louder and clearer.
"Equity and accessibility moved to the forefront," Schweyer said. "People desired more food delivery and safe ways to travel, so how does that impact traffic and sustainability? These are just a few examples of what our researchers are studying at Traffic21."
Schweyer said from her experience, she has seen how research can help provide tools and policy recommendations to improve equity, independence and safety as well as individuals' access to education, health care, jobs and recreational and cultural amenities.
"Transportation connects people to life," she said.
Housed within the Traffic21 Institute is Mobility21, directed by Raj Rajkumar, a national University Transportation Center (UTC) based in the College of Engineering and funded by the U.S. Department of Transportation.
Schweyer's responsibilities include supporting the Mobility21 researchers, who develop and deploy technologies, policies, incentives and training programs for improving the mobility of people and goods in the 21st century, hence the 21 in both names. The work is accomplished through a comprehensive program of interdisciplinary research, education and workforce development with a focus on diversity, partnerships, and technology transfer and leadership efforts.
"Transportation connects people to life."
~ Lisa Kay Schweyer
Schweyer also is a strong supporter of students in her role. She hosts a weekly meeting in which Women in Transportation fellows Carlee Benhart Kukula and Hajra Shahab, Mobility21 Diversity Fellow Allanté Whitmore, and Research Assistant Oscar Medina come together to share information and discuss all things transportation.
The students' favorite part of the meeting is the transportation trivia question, where topics range from how long is the typical athletic shoe built to last (350 to 499 miles) to how many human trafficking victims reported being transported by their captor by mass transit including buses, subways, taxis and rideshares (63 percent).
"The trivia questions are designed to be enlightening, thought-provoking and often highlight the impact women and minorities have had on transportation," she said. "Mostly they are fun, but they also serve as a learning tool."
Schweyer received the Rosa Parks Diversity Award from WTS at the Pittsburgh 2021 Recognition Awards Event in March for her significant contributions to promoting diversity, inclusion and multi-cultural awareness within her organization. She was also just invited to join the Transportation Research Board's Standing Committee on Transportation Demand Management. She will serve through 2024.
"I am so grateful to work with such a great team and to have the opportunity to support such important work at CMU," she said.
(All photos featured in this story were taken pre-pandemic.)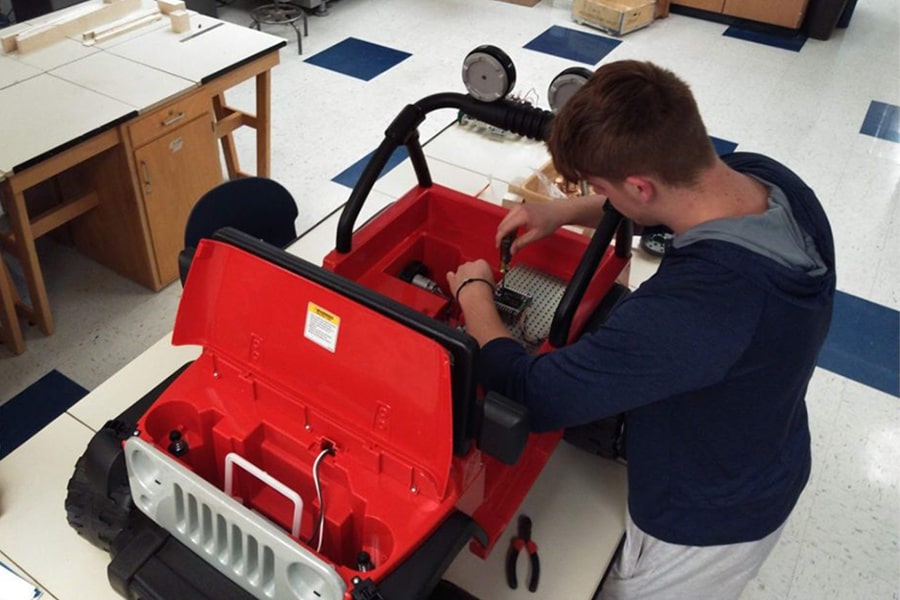 Mobility21 supported two regional high schools as they competed in the Autonomous Innovative Vehicle Design Challenge. In this photo, a student is working on an autonomous Jeep for the competition.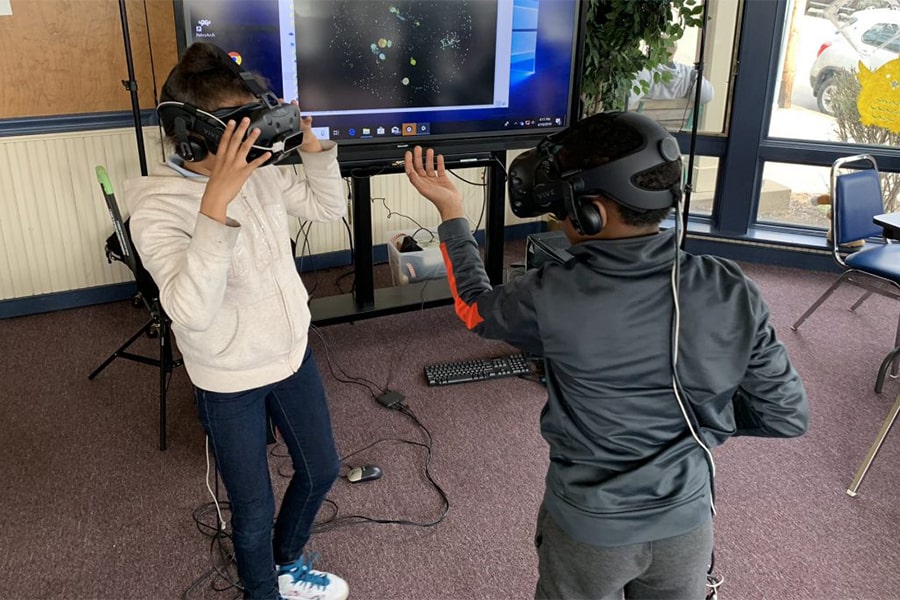 The Community College of Allegheny County (CCAC), one of Mobility21's three academic partners, recently teamed up with the University of Pittsburgh in a new webinar series with the University of Pittsburgh African American Alumni Council entitled "Bridging the Digital Divide" to educate the community and CCAC students on careers in STEM education.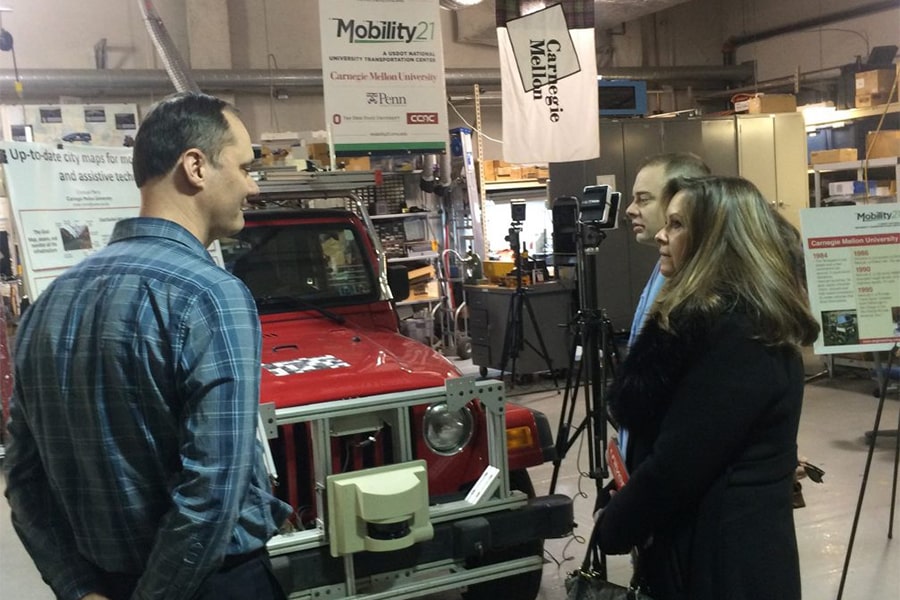 Pennsylvania State Senator Camera Bartolotta (right) visited CMU to learn more about Mobility21 research in action. Stan Caldwell, executive director of Mobility21, and Christoph Mertz, a principal project scientist, provided the senator with a tour of the CMU Navigation Laboratory (Navlab).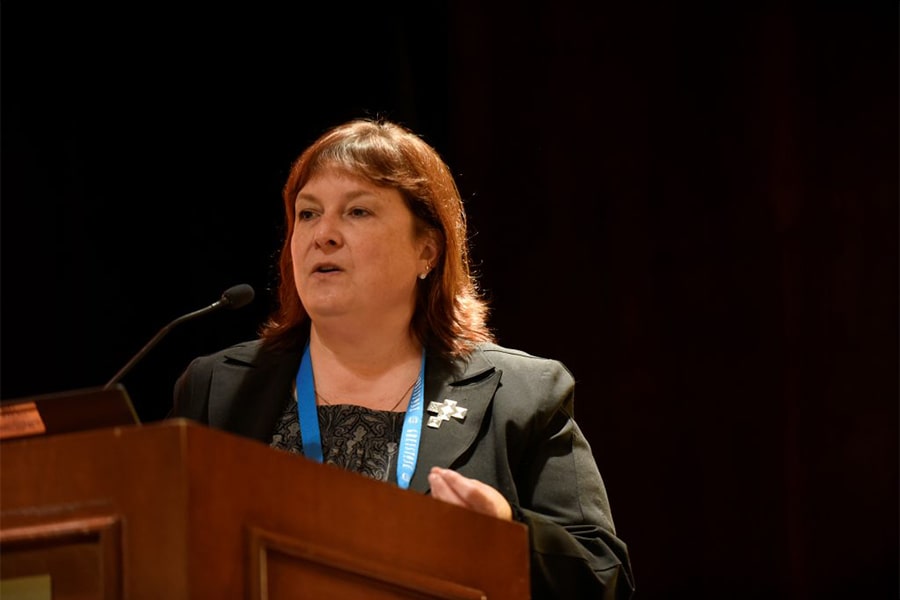 Lisa Kay Schweyer moderated the "Transit and Metropolitan Planning Organizations: Partners in Regional Decision Making" session at the American Public Transportation Association's TRANSform Conference in New York City in 2019.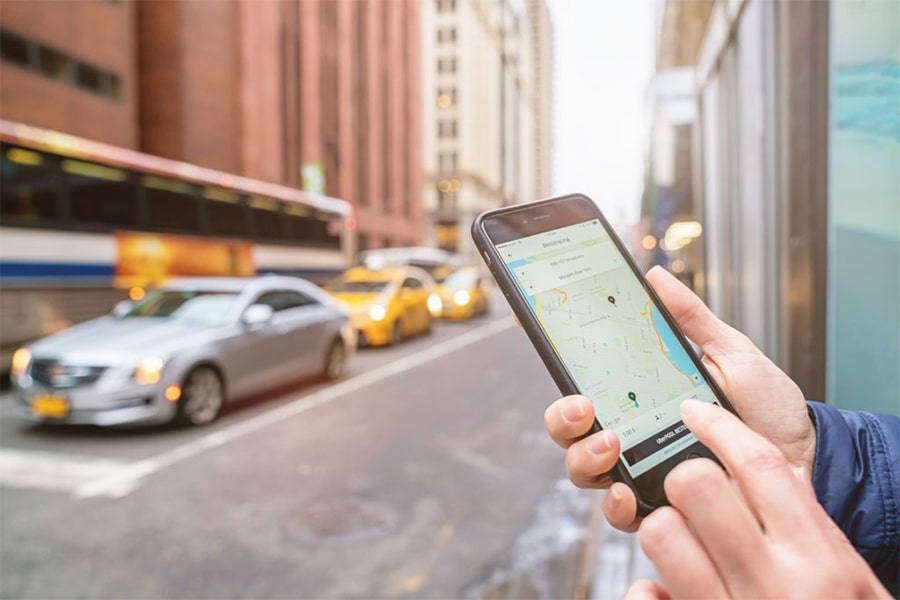 Ridesharing impacts vehicle ownership, traffic, electrification, air emissions and equity. The Smart Mobility Connection seminar in March 2021 featured Mobility21 researcher Jeremy Michalek, who discussed his work in this area.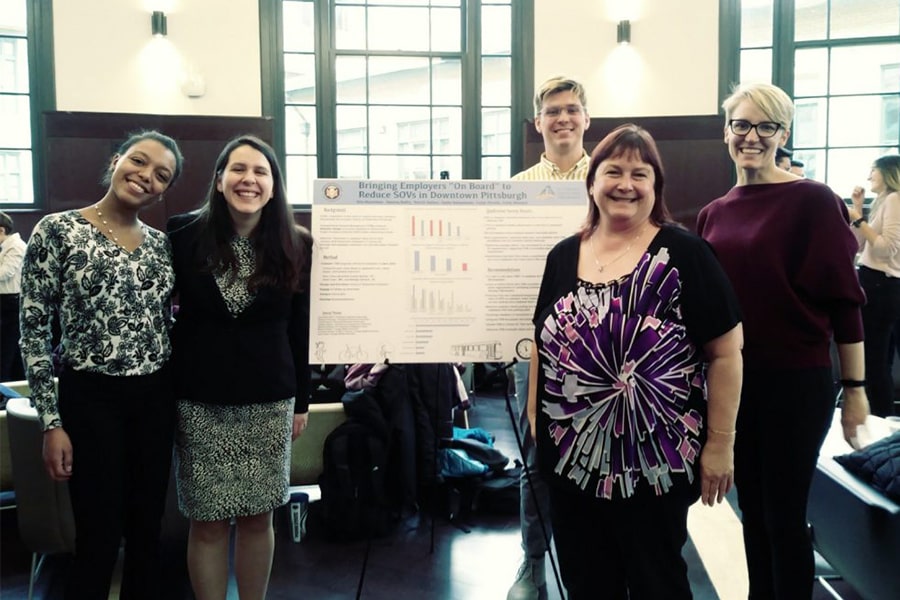 Students in CMU's Heinz College engage in semester-long capstone projects that enable them to apply their course work to real-world scenarios. Lisa Kay Schweyer, second from right, poses with students sharing the results of a capstone project aimed at reducing single occupancy vehicles (SOVs) in Downtown Pittsburgh. Schweyer was adjunct instructor for the project.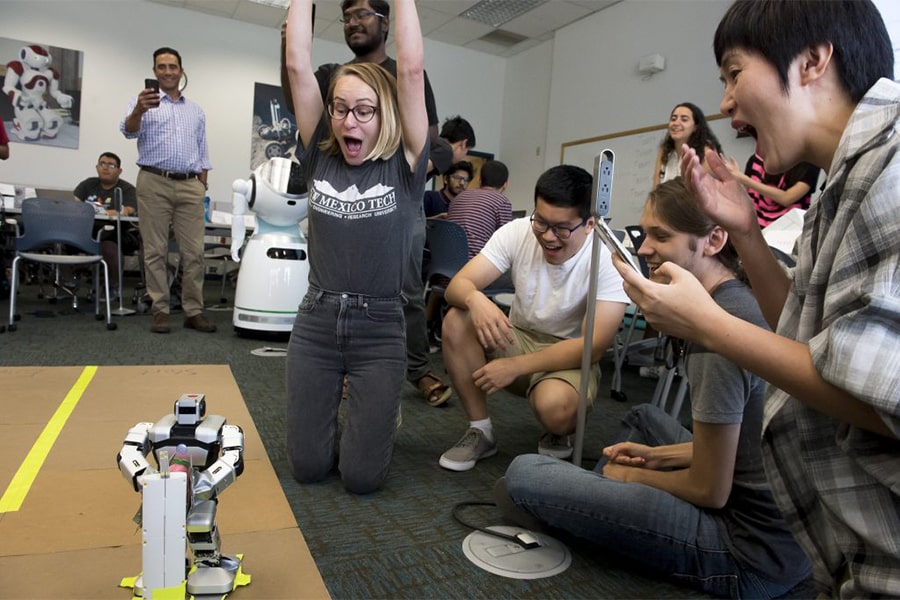 Mobility21 welcomed Tessa Guengerich (center) as part of the Robotics Institute Summer Scholars program. An undergraduate student at the New Mexico Institute of Mining and Technology, she arrived at CMU hoping to learn more about machine learning, programming and the implementation of robots outside the classroom.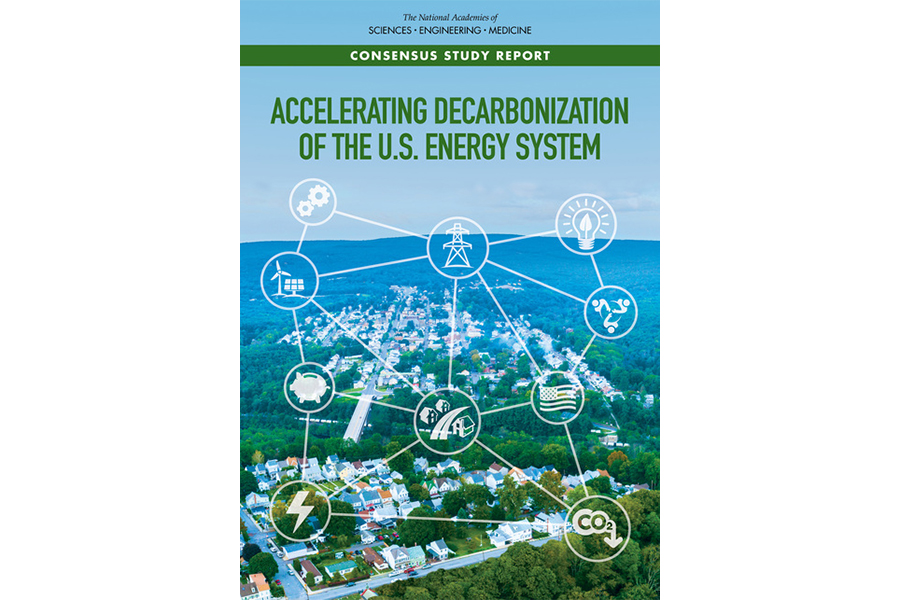 Chris Hendrickson, director of Traffic21, has been working with the National Academies of Sciences, Engineering and Medicine study committee and has written a report on decarbonization, "Accelerating Decarbonization of the U.S. Energy System," hoping to provide policy ideas to the Biden administration regarding transportation. View Traffic21 Policy Papers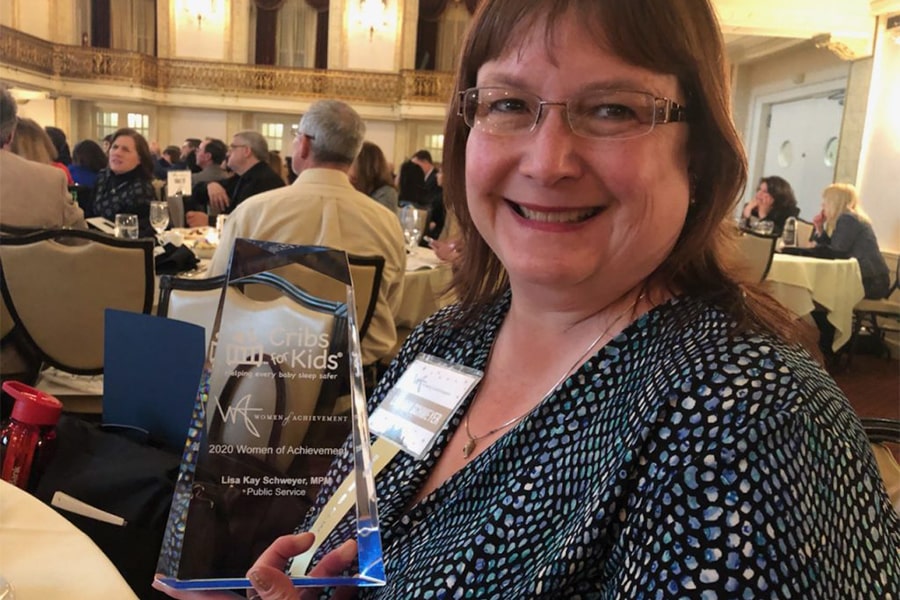 Lisa Kay Schweyer was one of 24 successful and prominent women from Pittsburgh recognized by Cribs for Kids® at their 15th annual Women of Achievement Awards. The event serves as an annual declaration, attributing the contributions of women to remarkable successes in the city's history.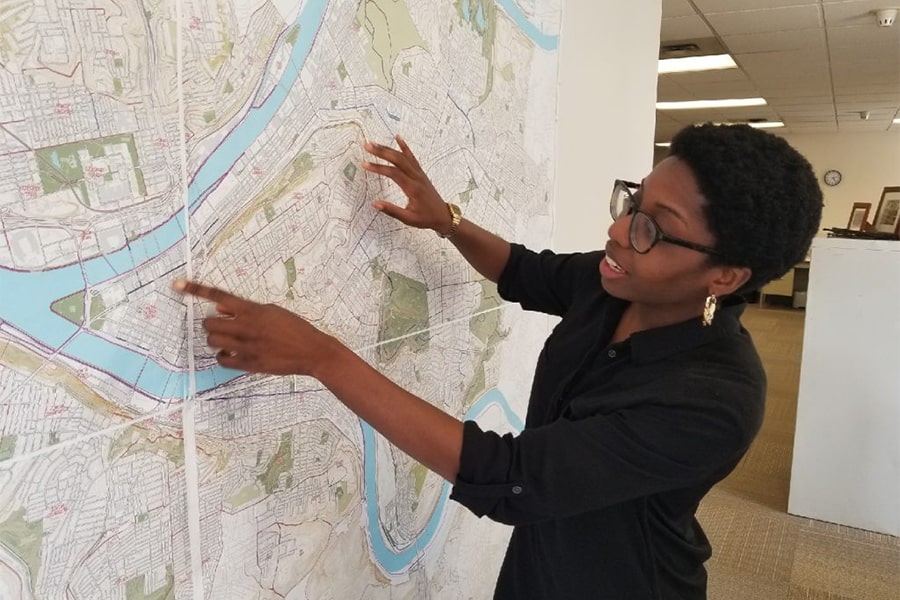 Ngani Ndimbie, a CMU Women in Transportation Fellow, interned with the Department of Mobility and Infrastructure in the spring of 2018 to help complete Pittsburgh's Bike Plan, a document for the public and other key stakeholders that explains the city's goals.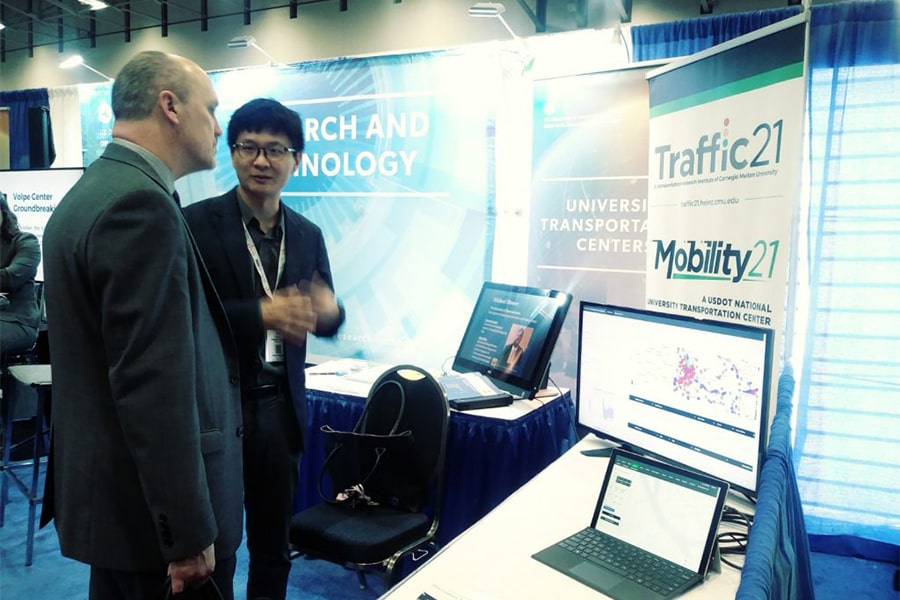 As part of the U.S. Department of Transportation booth at the 2020 Consumer Electronics Show in Las Vegas, Nevada, Mobility21 Executive Director Stan Caldwell and Postdoctoral Research Associate Wei Ma staffed a demonstration and talked with attendees about a Mobility21 research project on traffic prediction and management.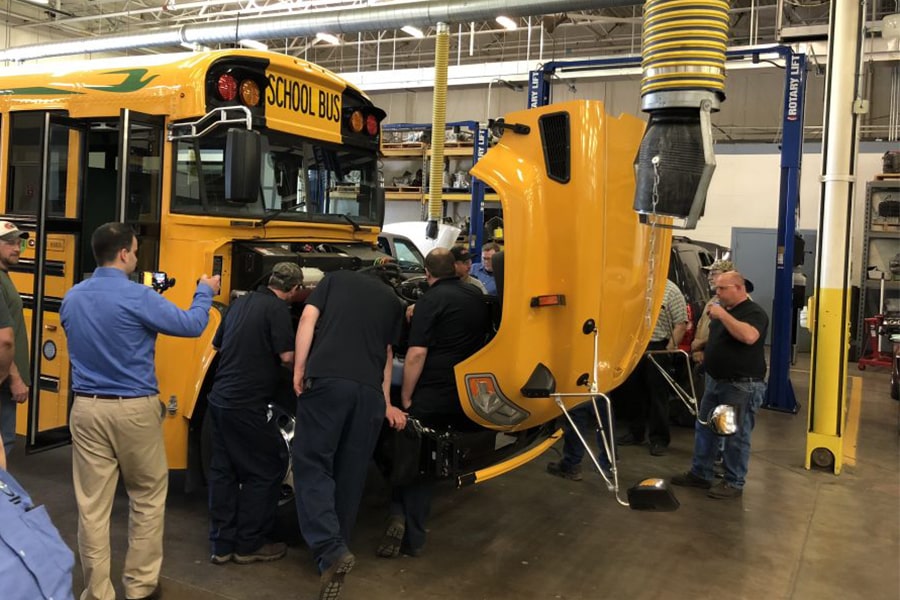 The Community College of Allegheny County (CCAC), one of Mobility21's academic partners, held a training for technicians and shop owners on the benefits of propane-powered vehicles.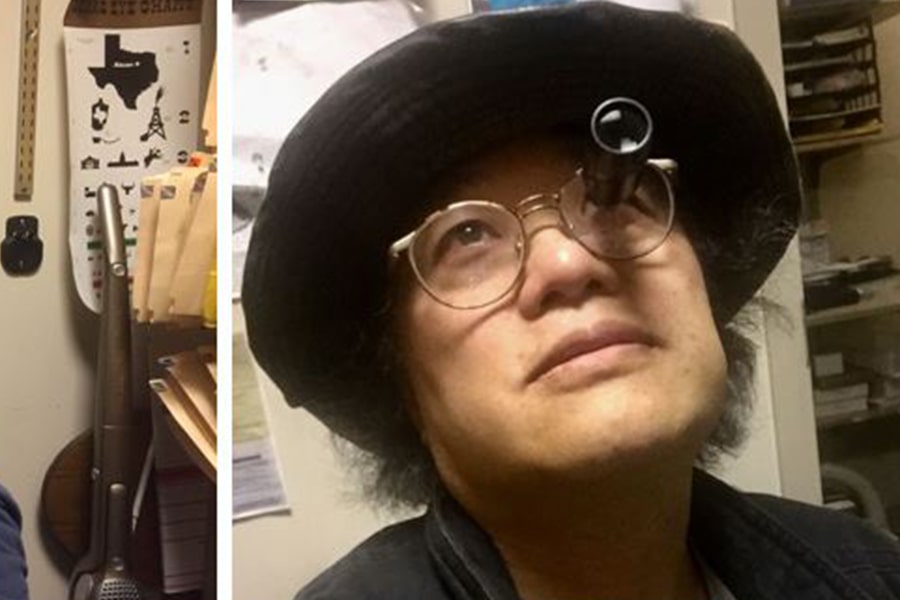 A new Pennsylvania law will allow people to use bioptic telescope lenses when testing for a driver's license starting later in 2021. A Mobility21 project led by CMU researcher Yang Cai, pictured here wearing bioptic glasses, helped inform this new policy which will help improve mobility for people with poor vision due to aging or disease.