COVID-19 Vaccine
Last updated: 5/11/21
Vaccine Requirements for Fall 2021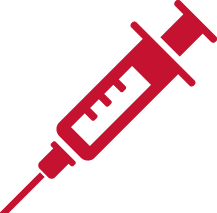 Widespread vaccination is a critical tool to help stop the pandemic. 

Carnegie Mellon University will require all enrolled students to be vaccinated for COVID-19, effective this fall semester. This policy will apply to all undergraduate and graduate students in U.S.-based programs. 
Benefits of Getting a COVID-19 Vaccine
According to the CDC, getting a COVID-19 vaccine:
Helps keep you from getting COVID-19 and is a safer way to help build protection

Allows you to start doing more (once you are fully vaccinated) 

Serves as an important tool to help stop the pandemic
Learn more from the CDC about the Benefits of Getting a COVID-19 Vaccine.
The U.S. Food and Drug Administration has granted Emergency Use Authorization (EUA) of vaccines to protect against COVID-19. Carnegie Mellon leadership is committed to providing vaccinations to our community to protect the health and well-being of all community members and to lessen the burden on local agencies.
Vaccine distribution information changes rapidly. This page will continue to be updated as more information becomes available.
Vaccine Distribution Partnerships
University Health Services (UHS) leadership provided access to COVID-19 vaccines for the university's Phase 1A eligible employees from UHS, EMS, Tartan Testing and custodial services members who support these functions and faculty involved in healthcare research that carry some risk of exposure to the virus. Vaccine distribution for these individuals took place earlier this semester through local healthcare partners.
Additionally, CMU has formed partnerships with Giant Eagle and Allegheny Health Network to provided dedicated vaccine appointments to all Carnegie Mellon students, faculty, staff and vendors. These efforts are currently in progress.
FDA and CDC Lift Pause on Johnson & Johnson COVID-19 Vaccine
April 23, 2021
Following a thorough safety review, including two meetings of the CDC's Advisory Committee on Immunization Practices, the U.S. Food and Drug Administration and the U.S. Centers for Disease Control and Prevention have determined that the recommended pause regarding the use of the Johnson & Johnson (Janssen) COVID-19 Vaccine in the U.S. should be lifted and use of the vaccine should resume.
Learn more in this news release from the FDA and CDC.
Vaccine Distribution Maps
Vaccine Resources