Tartan Testing Program Process
Ramp-Up Begins
At this time, only those who have received a testing invitation email may schedule appointments. As we ramp up our asymptomatic testing program operations, we are inviting a limited cohort of students, faculty and staff from our CMU community to access testing appointments. The size of this invited cohort will expand over time until we are able to offer testing to all Pittsburgh-based students, faculty and staff.
Background on CMU COVID-19 Testing
If you have questions about the Tartan Testing Program, please email drbc@andrew.cmu.edu.
About the Test
Tartan Testing employs a COVID-19 asymptomatic test based on the SalivaDirect open-access protocol developed by the Yale School of Public Health. This test uses saliva samples to detect the presence of RNA from the SARS-CoV-2 virus, which causes COVID-19.
1. Schedule an appointment after you receive an invitation via email.
After you receive an invitation via email, you will select an appointment through the HealthConnect portal. The sooner you elect an appointment time, the more flexibility you will have to choose among available slots.
Appointments will last approximately 15 minutes. However, during high volume testing periods, the process may take longer, and unexpected delays may occur (e.g., inclement weather, etc.). We appreciate your support and patience with this very important process.
Sign onto HealthConnect with your date of birth.
Select the "Schedule an appointment" button.

Select your primary campus status and then select the "Continue" button.

Select "COVID-19 Asymptomatic Testing" 

and then select the "Continue" button.

Faculty and staff need to read and approve a

COVID-19 Test Consent Form and students are required to sign an annual Treatment Agreement 

before booking their appointment.
After selecting the "Submit" button, you can then "Search for appointments."
HealthConnect is CMU's secure online portal for University Health Services (our students' primary care provider). We have expanded the system's functionality so that faculty and staff will also use HealthConnect to schedule asymptomatic COVID-19 testing. HealthConnect is housed on campus and monitored by Carnegie Mellon's Information Security Office (ISO). Access to the stored information is limited to authorized personnel and treated confidentially.
Faculty and staff are currently not required nor expected to answer any health or medical history related questions in order to participate in Tartan Testing. If you are prompted in HealthConnect for this information, please click through the questions without entering a response.
If you have issues logging into HealthConnect to schedule your appointment, please contact drbc@andrew.cmu.edu.
2. Prepare for your appointment.
Before You Arrive 
Do not eat, drink (other than water), smoke, brush your teeth or chew gum for the 30 minutes prior to providing your saliva sample at your scheduled appointment time.
Do not wear lipstick, lip gloss or lip balm to your appointment.

DO drink a small amount of water 10 minutes prior to your appointment. Drinking water will help you to produce the saliva sample.
What to Bring 
CMU ID: Please bring your CMU ID with you to the test site.
Mobile device: Bring a mobile device to show your personal QR code from the portal, HealthConnect, where you made your appointment. If you do not have a mobile device, bring a printed page of your personal QR code.
Face covering: You are required to wear a face covering/mask throughout the testing process, except during saliva sample collection, when you will be asked to lift your mask to provide the sample.
3. Go to the Cohon University Center to check in for your appointment.
You will check in for your test at Danforth Lounge in the Cohon University Center (CUC). Just before you are called to a check-in table, click "Appointments" in the HealthConnect menu and select today's appointment to pull up your personal QR code on your mobile device.
A staff member will give you a test kit, and you will be directed to the East Campus Garage to provide your sample.
Note: The Tartan Testing schedule is structured to attempt to minimize the density of people at or around the testing site. It's important that you only arrive at Danforth Lounge at your scheduled time. Do not arrive early or without an appointment.
Cohon University Center, Second Floor Map (View PDF)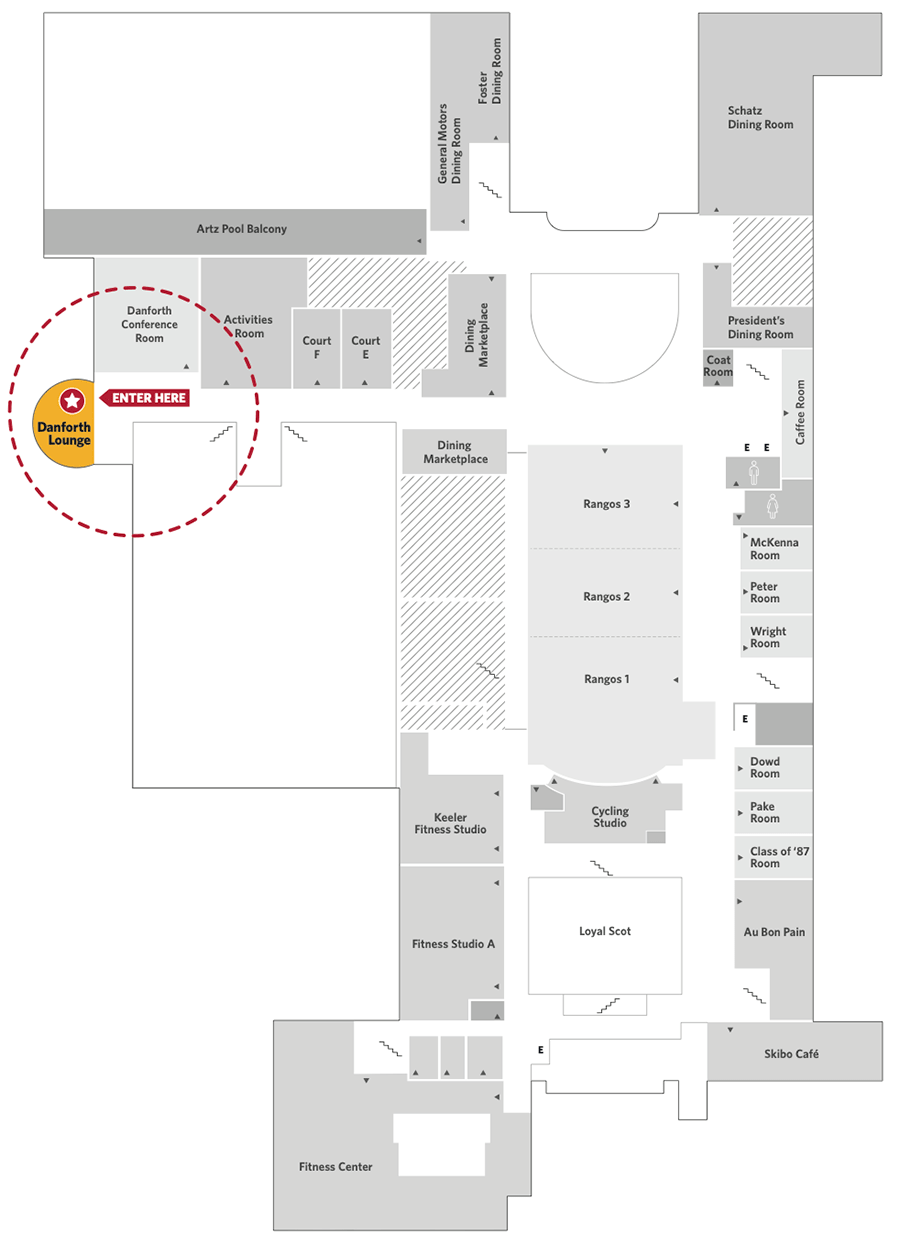 4. Provide your saliva sample and await results.
After checking in and picking up your test kit, take the nearby steps downstairs (staff and signs will direct you) and then outside to the designated Tartan Testing pathway to the East Campus Garage. 
Signs and staff will guide you to individual testing stations where you will provide a saliva sample. Remember to practice CDC recommended hygiene practices before and after you provide your test sample.
Check Results when Notified
Your saliva sample will be processed by the Tartan COVID-19 Testing Lab and results will be returned to you within 2-3 business days.
Once your results are ready, you will receive an email from University Health Services and/or the Tartan COVID-19 Testing Lab directing you to log in to HealthConnect and view your test results when they are available. 
UHS and university staff will provide guidance and support to those who test positive or are close contacts of someone testing positive.
If you have questions about the Tartan COVID-19 Asymptomatic Testing Program, please email drbc@andrew.cmu.edu.