Health & Wellness
Get tips for staying healthy and learn what to do should you feel ill.
Self-Assess Daily: Complete your self-assessment survey every morning before beginning your day.
Keep 6 Feet Apart: Maintain at least 6 feet (2 meters) between you and others.
Wear a Facial Covering: Everyone on campus must wear a facial covering.
Wash Your Hands: Wash your hands with soap and water for 20 seconds.
Tartan Testing Cards
While supplies last, Tartan Testing participants will receive an incentive card. A sticker will be placed on the card each time they test. The first 1,000 people to get four stickers on their card — one per week — can redeem it through May 21 at the Cohon Center Au Bon Pain for a free small coffee and choice of a muffin, Kind Bar or gluten-free marshmallow bar. 
Read Tartan Testing Offers Tasty Treats at Au Bon Pain to learn more.
Download the NOVID App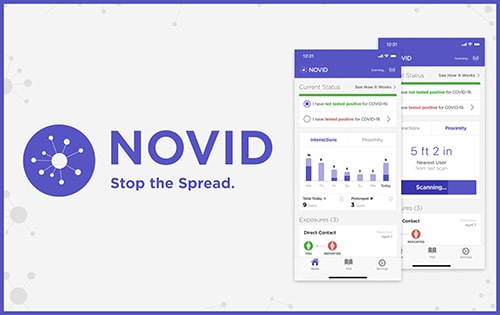 CMU faculty, staff and students are encouraged to download NOVID. The app, created at CMU, is uniquely designed to anonymously track the spread of COVID-19 within a user's network.
CMU users: enter the word "TARTANS" on the settings page to join the NOVID CMU community and gain access to university-specific COVID announcements, helpful links, surveys and follow-up advice.
Download the COVID Alert PA App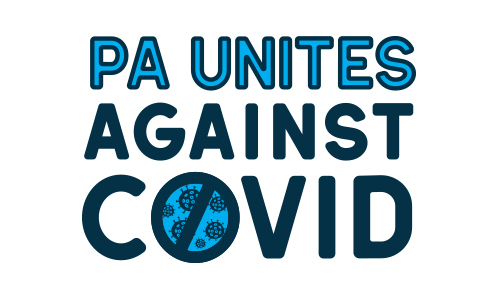 COVID Alert PA is the official mobile app by the Pennsylvania Department of Health (DOH) that uses the Exposure Notification System (ENS).
You can now add your phone to the fight against COVID-19 by going to the Google Play Store or Apple App Store and downloading the free COVID Alert PAapp to your smartphone.
Guidelines for Reducing Health Risks
Every individual has an important role to play to protect from the spread of the novel coronavirus (COVID-19). We want to empower everyone to use strategies that will keep our community safe. Here are some guidelines to follow:
Practice good personal health by washing your hands often with soap and water for 20 seconds, and make sure you wash your thumbs, wrists and in between your fingers. This is the best defense against the spread of all viruses.
Wear a face covering when not in your own residence.
Continue to be cautious and adhere to proper respiratory etiquette (e.g., covering coughs and sneezes), even if wearing face coverings.

Physically distance from others. Keep at least 6 feet (2 meters) of distance between you and others. This might include:

Using drive thru, delivery or take out when possible for food, medicine and essentials
Rearranging rooms to keep a safe distance
Avoiding public transit unless it is essential

Replace in-person meetings with remote options. If you must meet in person, follow the allowable space requirements set out in the minimum requirements to return to on-campus work.
When using shared break areas and kitchens, wipe food containers and appliance handles with a disinfectant at each use. Shared food should be eliminated and any catered food should be individually sealed and wrapped.

Keep your areas clean and free of clutter to allow for easier sanitizing and cleaning. This includes both residential, recreational and professional spaces.

Maintain a log of others with whom you have close in-person contact (within 6 feet of another person for 15 minutes or more). This is not official contact tracing; however, the information may prove helpful, should coronavirus exposure occur.
Avoid sharing equipment and belongings not in your residence. Minimize the use of common equipment (e.g., printers, etc.), and sanitize surfaces before and after operating these if you must use them.
Do a daily self-check of your physical symptoms before leaving your residence.
Educate yourself about COVID-19 and keep up to date on the latest information about reducing risks.
See additional guidance from the Centers for Disease Control and Prevention on preventing COVID-19 spread in communities.