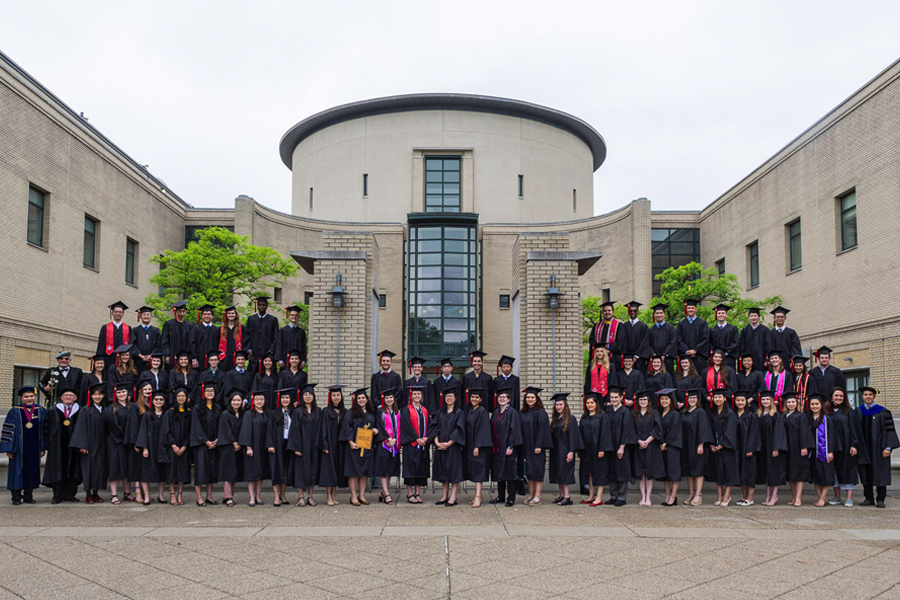 May 2019: CMU Physics Students Inducted into Phi Beta Kappa
Three physics majors - Eric Barrett, Alex Fernez, and Iand Holst - were among the 56 Carnegie Mellon students inducted into the university's Phi Beta Kappa (PBK) chapter at a ceremony on Friday, May 17. Barrett was asked to give the keynote speech.
"We've all been nominated for our hard work at Carnegie Mellon," Barrett said in his speech. "This is certainly a recognition of all of our past accomplishments, but it's also more than that. We've come here and learned lots of things and gotten good grades, but now it means nothing if we don't use it."
The honor indicates that these students demonstrated high academic achievement in the liberal arts and sciences over the course of their academic careers. Only about 10% of U.S. colleges and universities have Phi Beta Kappa chapters, and these chapters select only 10% of their arts and sciences graduates to join.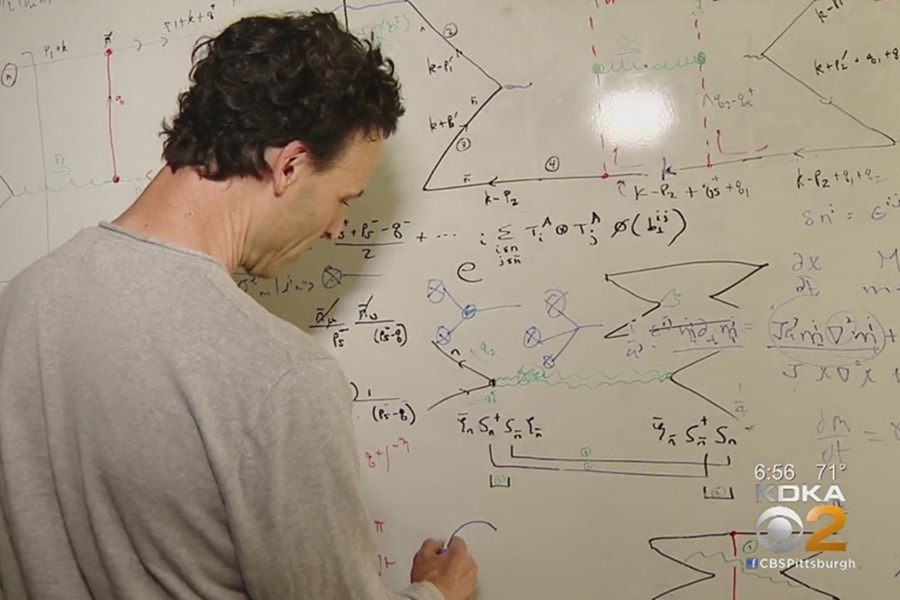 May 2019: The Search for the Real Life Sheldon and Leonard
On May 16, 2019, CBS's hit comedy The Big Bang Theory aired its final episode. To commemorate the show's record-breaking run, KDKA set out to find the characters in real life, and they found CMU Physics Professors Ira Rothstein and Steve Garoff.
Rothstein, like Sheldon Cooper, is a theoretical physicist. His work was even featured on Sheldon's chalk board in one episode.
"Anything that gets the public interested in science I think is great," said Rothstein. "And I think this show definitely did it."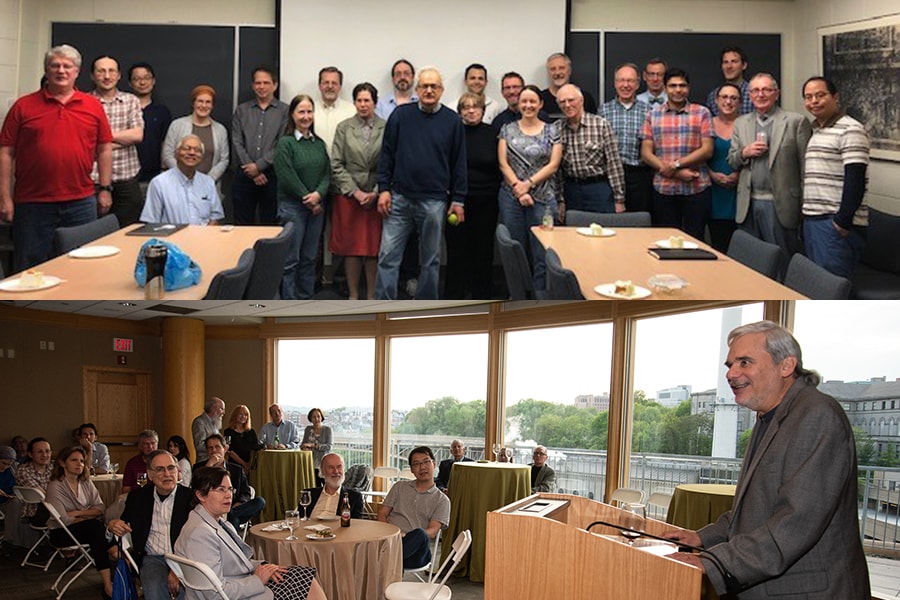 May 2019: Congratulations to Our New Emeriti!
CMU Physics Profs. George Klein and Gregg Franklin are retiring at the end of this school year. Two separate parties were held in their honor, celebrating their many achievements and contributions to the department over the course of their careers.
The department would like to thank Dr. Klein and Dr. Franklin for their years of service to the university!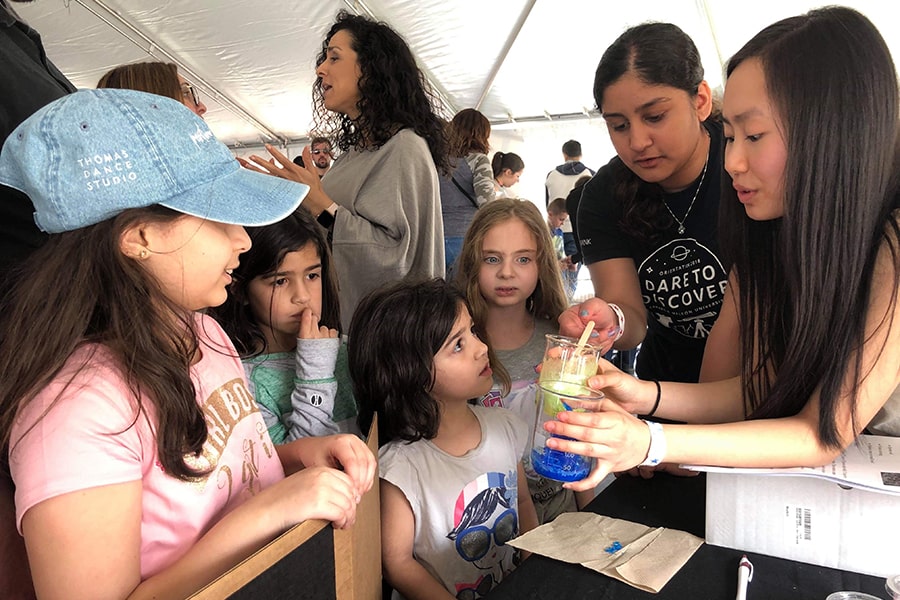 Apr 2019: CMU Women in Science Grows Crystals at Carnival
The CMU Women in Science (WiS) club was on display at Spring Carnival, demonstrating crystal growth for Reunion Weekend attendees and their families. Using just epsom salts, food coloring, and small glass beakers, club members grew colorful and intricate crystals to the amazement of the children in the audience. 
"We [had] such a fun and rewarding experience," said Zhiyao "Olivia" Li, a Physics major and the WiS President.
The club hopes their booth helped raise awareness of the gender equality and diversity issues that currently plague STEM fields, as well as encourage a few young people to pursue the sciences.
Left: WiS members inspiring the next generation of women scientists.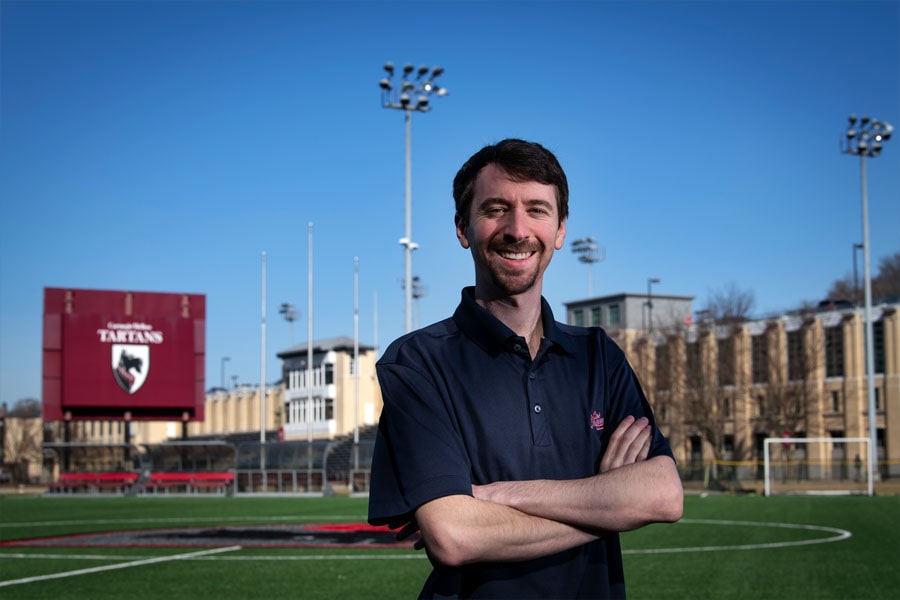 Apr 2019: Grad Student Lands Position with Atlanta Braves
CMU Physics graduate student Evan Tucker is poised to become Major League Baseball's newest recruit, but he won't be pitching fast balls or catching pop flies. He has been offered a full time position as a data scientist for research and development for the Atlanta Braves, to begin as soon as he finishes his Ph.D. this summer.
A lifelong baseball fan, Tucker applied for an internship with the team, and spent last summer researching analytics, writing code, and organizing and cleaning data for things like batting averages and other metrics that evaluate player performance - work that is not unlike what he does as a physics grad student, measuring galaxy cluster masses while considering substructure in the cluster environments.
"Being able to work in baseball has always been a pipedream for me," Tucker said.