Why give?
The Physics Department is a vibrant community committed to the discovery of knowledge and the training of the next generation of scientists. Our faculty, students and alumni transform how we understand the universe around us and enable world changing technologies. Our Department's history stretches back to the very beginning of the Carnegie Technical Schools and reaches into the future through our students. Every gift to our program has a direct impact on that future.
Your gift to the Physics Department expresses your commitment to innovation. Every gift, large and small, makes an impact not just on the Physics Department, but on the world at large as our students and faculty share their knowledge and skills.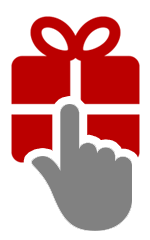 We encourage you to direct your gift to one of the three priority funds below.
Three priority funds
The Physics Undergraduate Enrichment Fund
Enables the Department to provide a wide set of programs for our undergraduates that are at the heart of the community we are constantly working to build. Programs include clubs and special events, recognition gifts for our outstanding graduates, travel to conferences and meetings to present results, and summer research opportunities.
The Physics Graduate Student Fund 
Provides support for community-building graduate student activities, research, and travel to conferences and meetings.
The Equipment Fund
Cutting edge research in the department requires state-of-the-art equipment. This year, we are focusing on building a low vibration quantum electronics lab which will enable us to probe quantum mechanics in the most pristine states of matter. Your donation will not only help us push forward the frontiers of knowledge but also provide excellent training for students.
How do I make my gift?
There are many ways to give to the Physics Department at Carnegie Mellon. 
Check
Credit Card
Wire Transfers
Gifts of Stock, Bonds or Mutual Funds
Planned Gifts such as Bequests, CGAs, etc.
Payroll Deduction
Matching Gifts
Faculty/Staff Payroll Deduction
Contact the Mellon College of Science Development Staff:
Nancy Felix
Associate Dean for Advancement
Office 409B Mellon Institute
Phone: 412-268-6442
E-Mail
Lisa Georgi
Senior Associate Director of Development
Office: 409A Mellon Institute
Phone: 412-268-2019
E-MAIL
Jisun Kim
Development Specialist
Office 411A Mellon Institute
Phone: 412-268-1991
E-Mail
Ways to donate:
• Donate on-line
• By phone: 412-268-2021
• By mail:
   Carnegie Mellon University,
   PO Box 371525
   Pittsburgh, PA 15251-7525