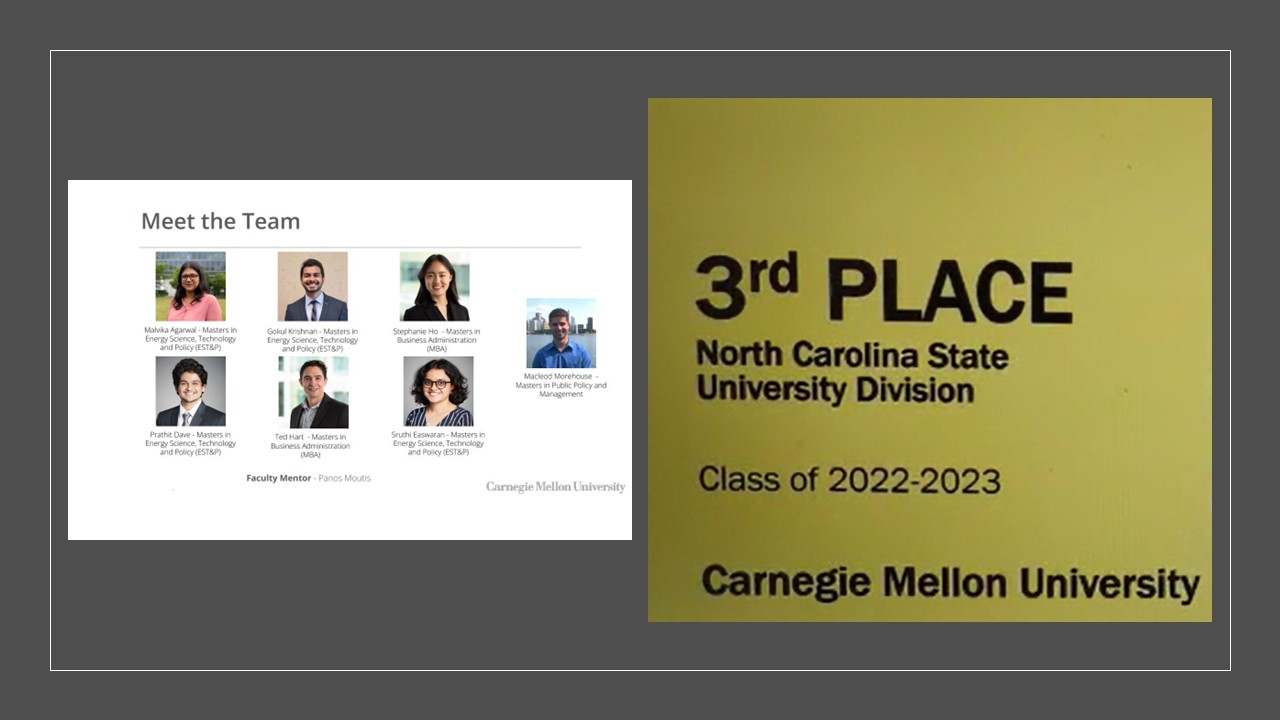 May 03, 2023
Carnegie Mellon University Team Places 3rd in the Division for the U.S Department of Energy Solar District Cup
The Carnegie Mellon University team, which included 1 current student and 3 alumni from EST&P, has placed 3rd in the division for the U.S. Department of Energy Solar District Cup by the National Renewable Energy Laboratory! The Solar District Cup challenges multidisciplinary collegiate student teams to design and model distributed energy systems for a campus or urban district. They worked to design and implement an innovative solar and storage district energy system for North Carolina State University that showcased their commitment to sustainability, efficiency, and reliability. The team was mentored by Panayiotis (Panos) Moutis, an EST&P core faculty member.
The Solar District Cup competed from August 2022 to May 2023.
EST&P students on the Carnegie Mellon team:
Gokul Krishnan (MS '22)
Sruthi Mahalakshmi Easwaran (MS '22)
Prathit Dave (MS '22)
Malvika Agarwal (EST&P-AAS)
Read more here.