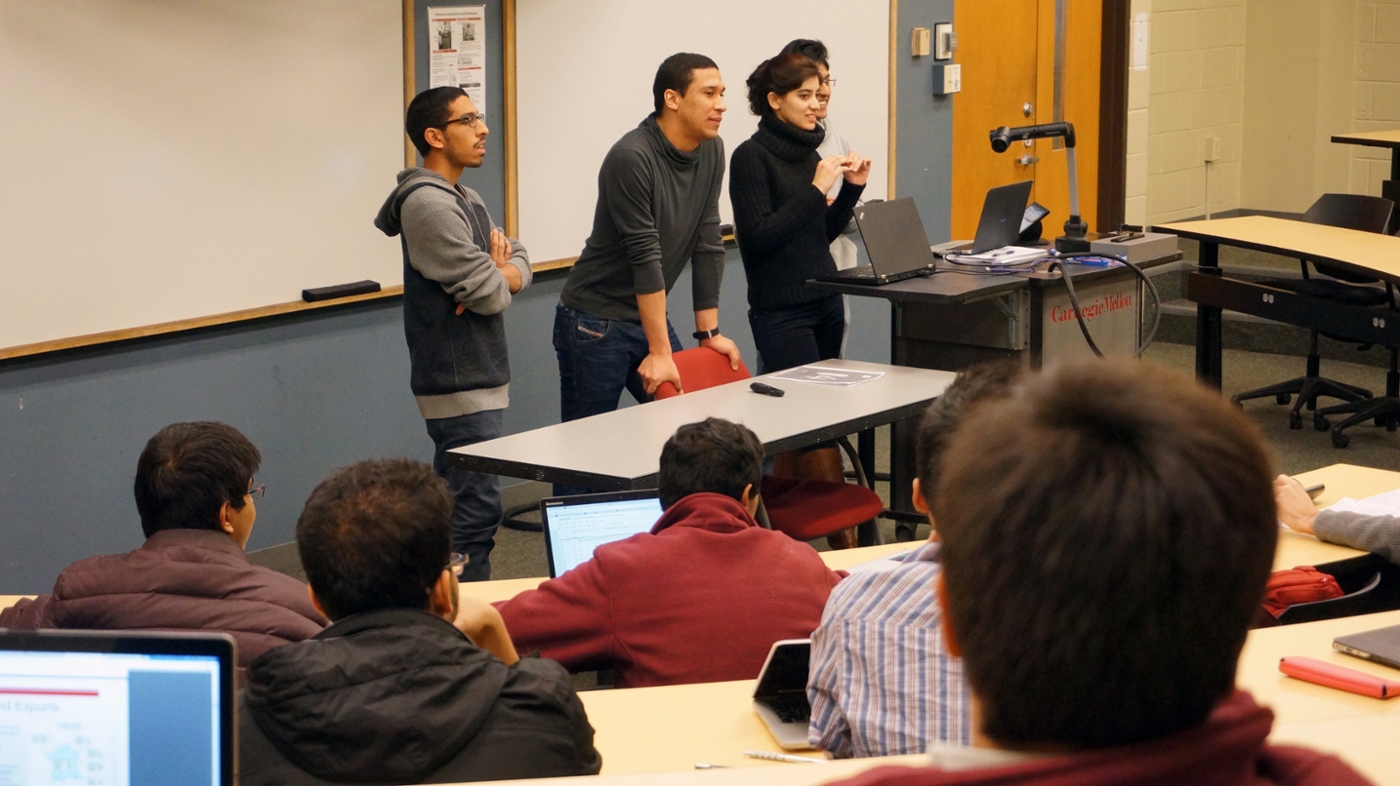 About EST&P
EST&P offers six interdisciplinary professional master's degrees to students from diverse engineering backgrounds. The program is offered by CMU's College of Engineering and relies on engineering faculty support from departments across the college.
The general program of study takes students through the breadth and depth of energy issues from the harvesting and conversion of energy to its distribution, demand and usage. These subjects are approached from a variety of angles including:
fundamental scientific principles governing and limiting energy conversion and transport
technological, regulatory and other barriers that exist today and engineering challenges for enabling future power systems and infrastructure
sustainability and environmental issues
regional, national and global socio-economical questions that govern energy policy and legislature
The program is designed to prepare graduates for positions of responsibility in one of the many energy-related job markets, including traditional utility companies and energy suppliers, alternative and renewable energy companies, power generation and distribution equipment companies, energy intensive manufacturing and operating companies, consulting companies, NGOs, non-profits, government, and academic institutions.