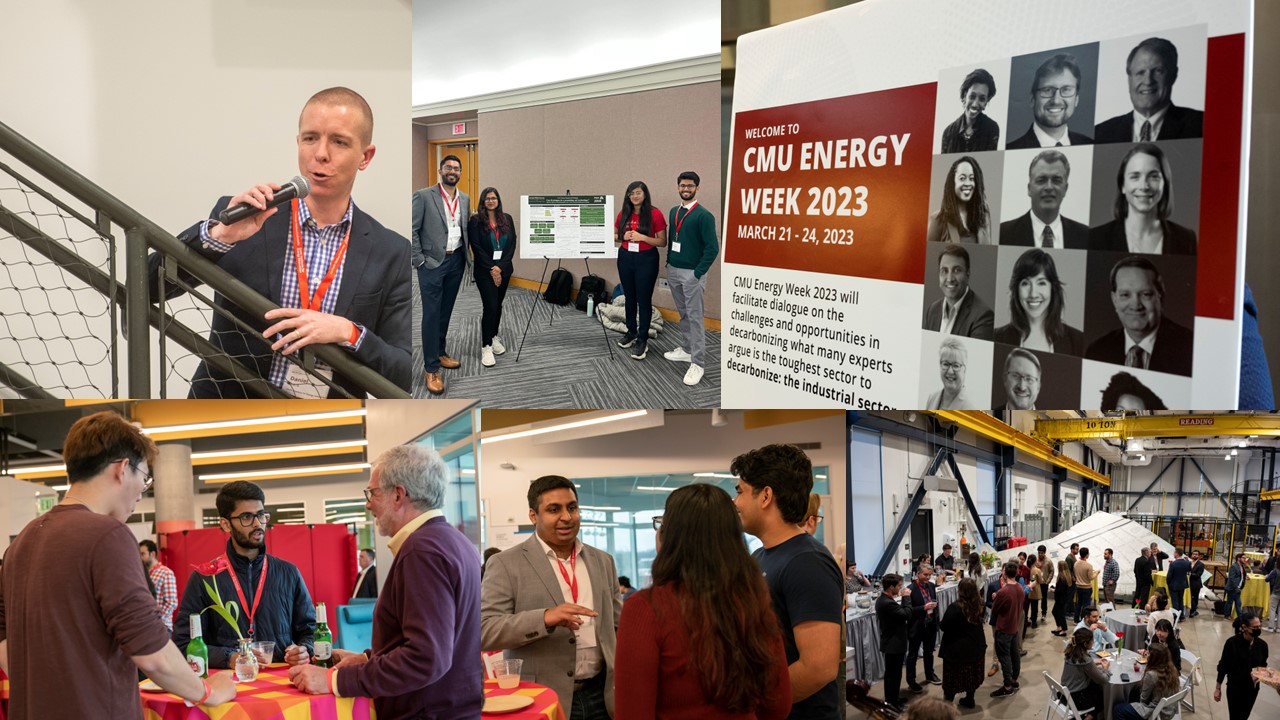 April 11, 2023
CMU Energy Week 2023
CMU Energy Week 2023, hosted by Carnegie Mellon University's Wilton E. Scott Institute for Energy Innovation March 21-24,  welcomed leaders from all energy sectors to engage and collaborate on research, trends, insights and opportunities to decarbonize the industrial sector. Between keynotes, panels, competitions and receptions, attendees were able to hear different perspectives on the many aspects of the energy field.
EST&P students were in attendance throughout the week networking, presenting their research and meeting many energy leaders. The week kicked off with an Energy Career Fair, where our students were able to meet and network with many employers in the energy sector.
EST&P students took part in the CMU Energy Student Poster Competition on Wednesday, Mach 22. The poster competition is a longstanding tradition at CMU Energy Week. Students from undergraduates to postdoctoral researchers have a chance to share their research with the attendees.
They attended many keynotes and panels that discussed decarbonization: Technologies & Systems, Policy Decisions, Building public support and many others from a variety of energy leading speakers. Learn more about the speakers from CMU Energy Week here.
It was a successful CMU Energy Week, learning the challenges and opportunities in decarbonizing the industrial sector.