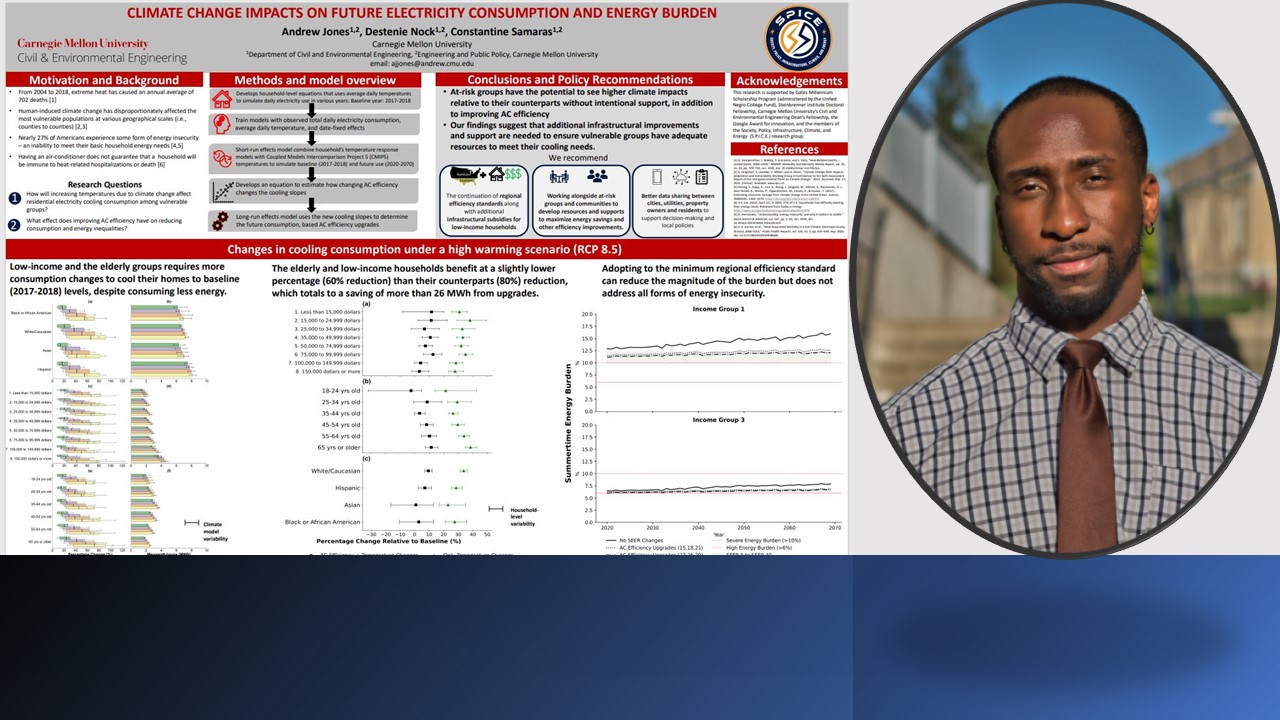 March 28, 2023
EST&P Alum Wins Prize at Annual Sustainability Symposium
EST&P alum, Andrew Jones (MS, 2019), was one of the prize winners at the Steinbrenner Institute for Environmental Education and Research's Annual Sustainability Symposium on March 17th.
Jones was advised by Destenie Nock, Ph.D. (CEE & EPP) and Constantine Samaras, Ph.D. (prior EST&P core faculty member). Their research looks at the climate impacts of residential cooling demand and its implications on energy burden in the Phoenix, Arizona, area. Their preliminary results show that improving AC efficiency alone may not be sufficient to reduce the lowest income group from experiencing an energy burden below the 6% threshold, where some households can still experience an energy burden of 14%. 
"EST&P exposed me to so many of the relevant skills and concepts that I now have the ability to dig deeper into related to residential energy consumption. Specifically, I thoroughly enjoyed the energy demand and energy economics courses, and  I currently use principles learned in my current research, along with those I took while pursuing my master's," says Jones.
You can find out more about the symposium here: Read Full Article