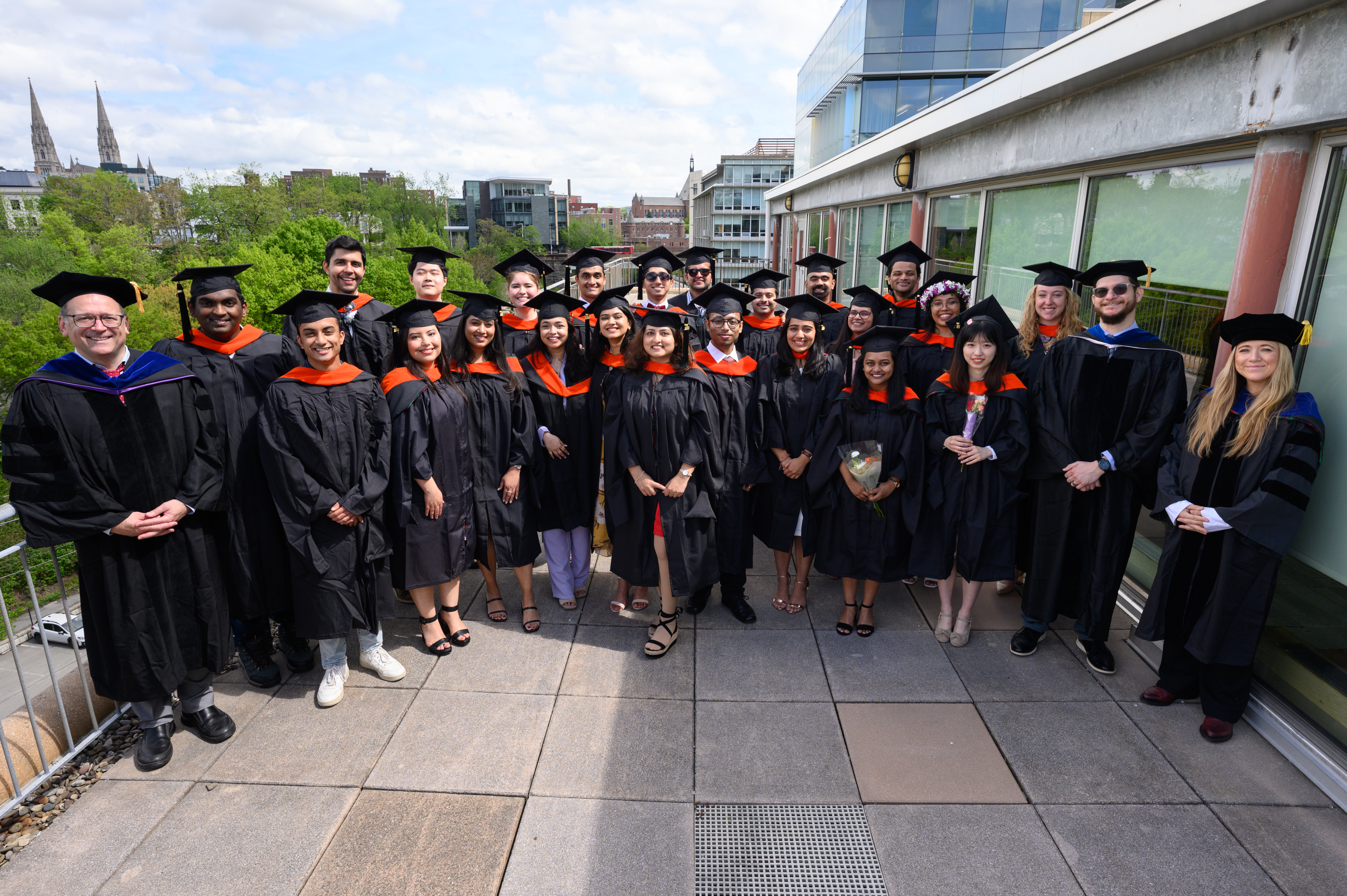 May 20, 2022
EST&P Alumna Inspires the Classes of 2020, 2021 and 2022
The EST&P master's program celebrated the graduation of 59 students on May 13, 2022, that included those from its 2020, 2021 and 2022 classes. At the diploma ceremony, graduates received their Foundational Energy Master's Degrees or Applied Study Energy Master's Degrees. They become part of our network of over 230 EST&P alumni and over 100,000 CMU alumni from around the world.
Over 100 attendees, including graduates, family, friends, and EST&P core faculty, attended the breakfast reception and ceremony in the Singleton Room of Roberts Engineering Hall.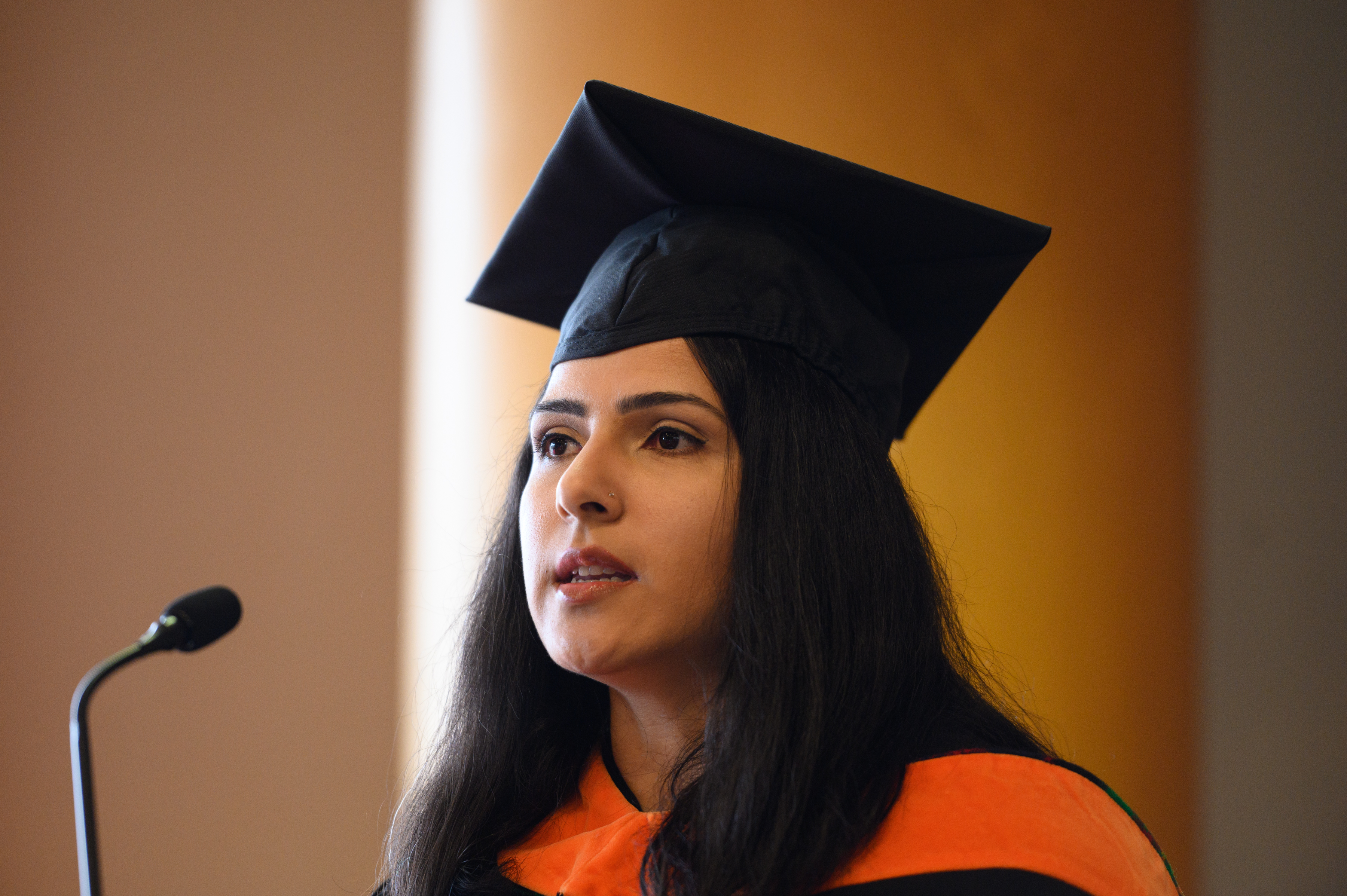 Sakshi Mishra (M.S. '15), an EST&P alumna, delivered the keynote speech at the ceremony. Sakshi is a Senior AI Engineer in the Autonomous Systems group at Microsoft. She received her master's degree in Energy Science Technology and Policy from Carnegie Mellon University, as an academic excellence awardee. "The next step after the silent hustling is to take the initiative to connect the dots and tell the story of your abilities to solve real problems. And after that you let your success make the noise," Sakshi spoke. She also encouraged graduates to "be creative in charting your own path." She described to the EST&P graduates that the capability to draw insights from data is needed in all fields. If they are leaning to choose data science as their career, then they need to "cast a wider net." Sakshi stated to the classes that, "There is no one path. There is not even the right path. There is only your path." She closed with wishing the Classes of 2020, 2021 and 2022 a life of success.
Several Academic Excellence awards were given to graduates to acknowledge their outstanding academic achievements:
Meghna Eluganti (M.S. '19)
Vibhor Kumar (M.S. '19)
Carolyn Goodman (M.S. '20)
Vinita Srinivasan (M.S. '20)
Alexandra Kramer (M.S. '22)
Photographs from the event are available on ShutterFly.
Congratulations to all the 2020, 2021 and 2022 EST&P graduates!