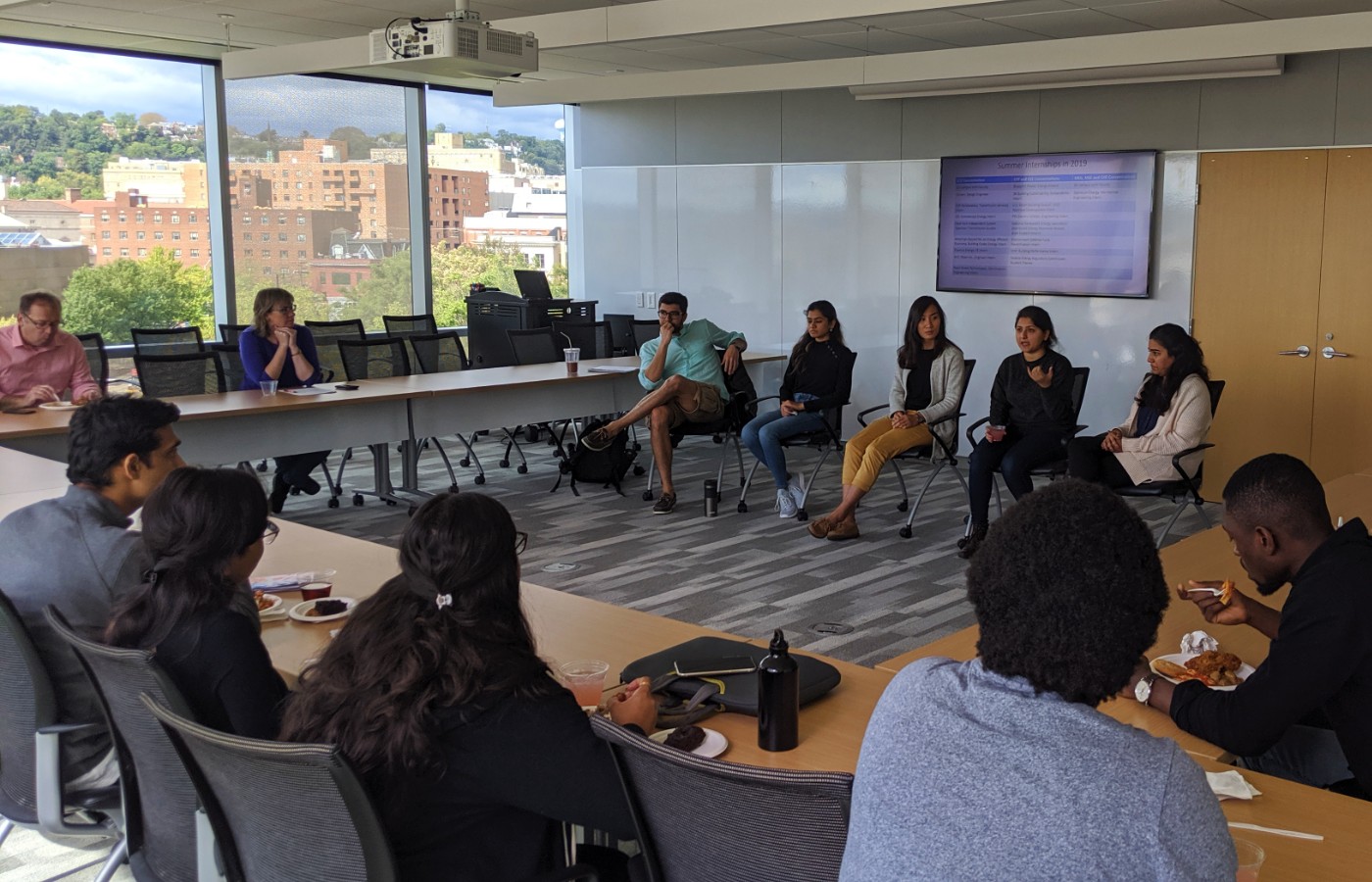 November 07, 2019
Annual Panel Prepares EST&P Students for Landing an Internship
By Justin M Puglisi jpuglisi(through)andrew.cmu.edu
On Oct. 4, the Energy Science, Technology & Policy (EST&P) program hosted its annual internship panel. The two-part event consisted of a moderated panel discussion, led and facilitated by EST&P-Applied Studies (EST&P-AS) students, followed by an informal breakout session with panelists and returning EST&P-AS students who completed an internship last summer. Electrical and Computer Engineering concentration student and EST&P Ambassador Athanasios (Nassos) Terzakis moderated the panel featuring Daksha Bopanna, Greta Yu, Poorna Mujumdar and Aneri Shah.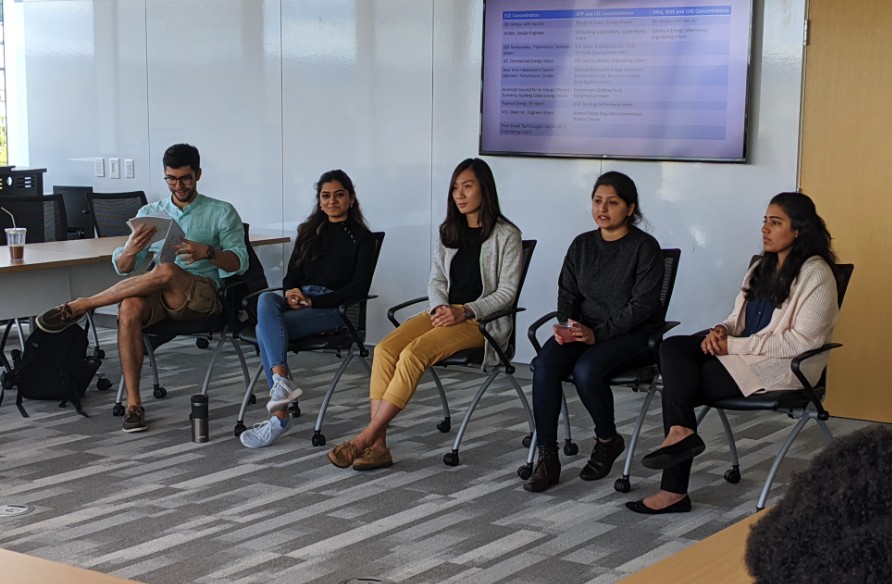 The event kicked off with panelist introductions and was followed by a conversation on how students obtained their internships. The answers were as diverse as the panelists themselves: some found their internship through online job postings, networking with alumni, or through CMU Energy Week's Energy Industry Career Fair.
The speakers passed on advice that, while the process can seem long and at times tedious, students seeking internships should remain vigilant and not become discouraged by the process. They then discussed their jobs in detail and highlighted some of their main duties at organizations ranging from national research laboratories to startup companies. Panelists also discussed how their classes and projects within the program helped prepare them for their internships, and how these opportunities gave them insight on some of the potential careers they could seek after graduation.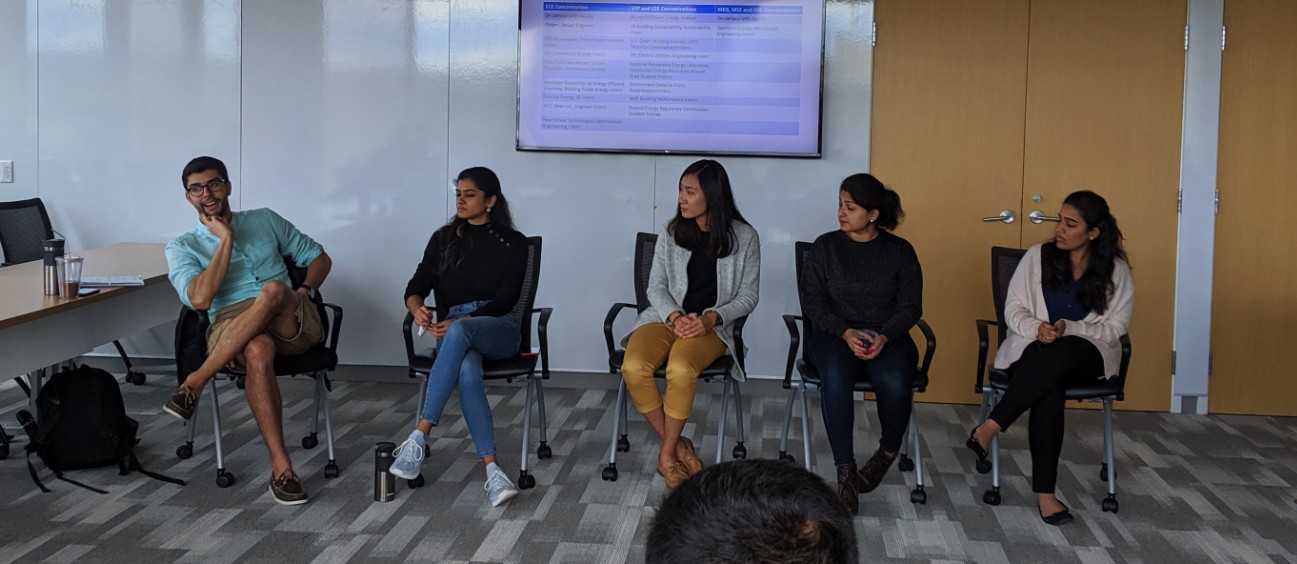 Students in the audience who had also completed internships had the opportunity to weigh in on their summer experiences. Finally, students broke out into smaller groups to answer specific questions about their internship experiences and offered advice on finding an internship. Overall, new EST&P students (most of whom are starting their summer internship search already) found the panel beneficial and now have additional insight on what types of internships might be available to them and tips on how to secure them.
Discover what's possible with a master's degree from EST&P.