This year, the CMU community participated in Homecoming Week both virtually and in person! Thousands of Tartans gathered on the Pittsburgh campus and remotely around the world for a hybrid Homecoming Week, November 2-6, 2021.

Virtually, we gathered to celebrate exceptional members of our Tartan community during the Alumni Awards, learn about new strides in science and discuss possibilities for the workforce of tomorrow. In case you missed any of the virtual events or would like to re-play them, you can access recordings below.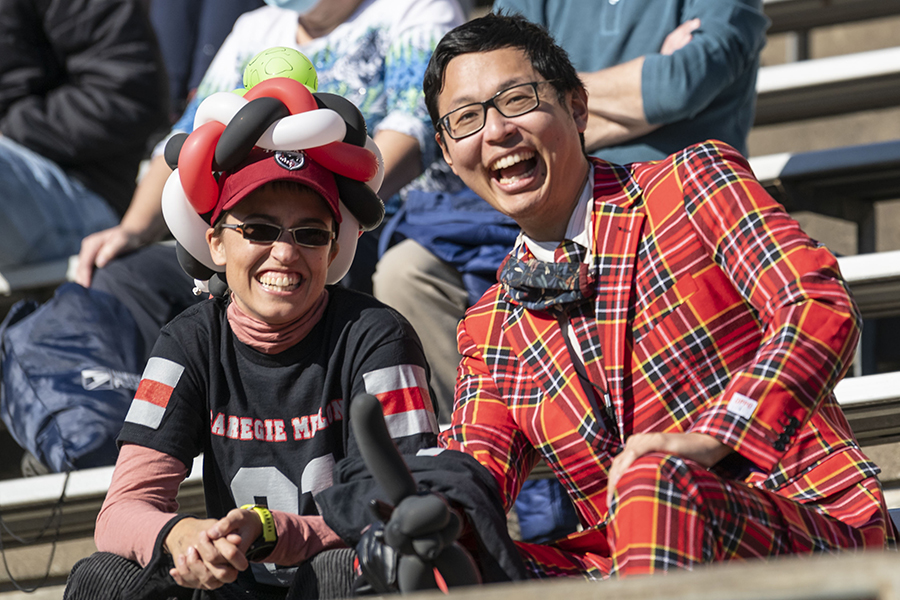 On campus, a record-high number of CMU community members enjoyed picture-perfect fall weather during Tartan Community Day and the Homecoming Tailgate activities. Check out some of our favorite moments on the highlights page and share your memories by tagging us on Instagram @carnegiemellonalumni and @carnegiemellon.
View highlights from Homecoming 2021, including session recordings and photos.