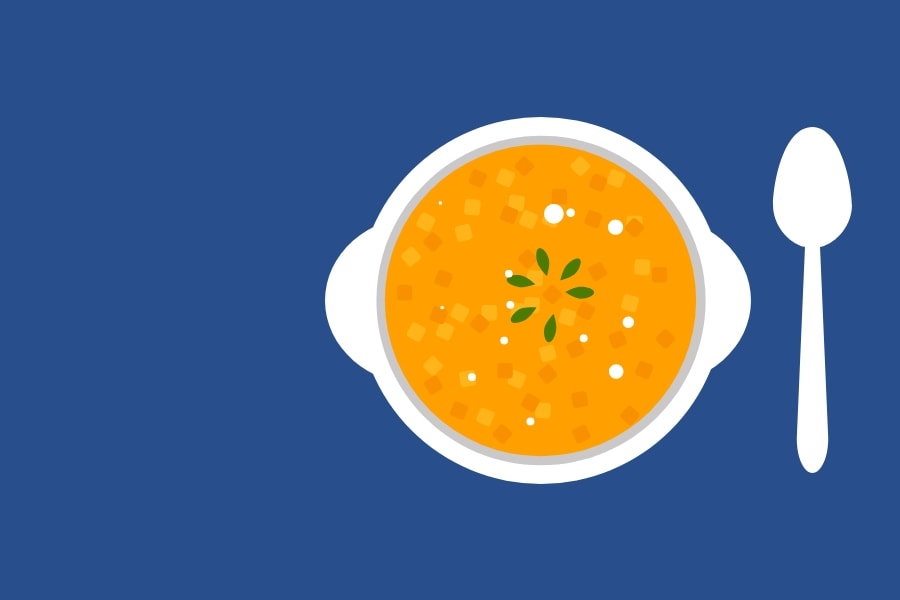 January 23, 2020
Chartwells Coconut Curried Chicken Wins Best Soup on Campus!
Media Inquiries
Jessica Tones
Registered Dietitian, Nutrition Educator and Marketing Coordinator
Chartwells' Coconut Curried Chicken Soup, prepared by Chartwells executive chef Don Pritchard, was voted best soup on campus at the 3rd annual the Soup Crawl on January 22, 2020. This rich Carribbean-style soup features slow-cooked chicken, potatoes, vegetables and coconut milk, simmered with a blend of curry and spices. Stop by Create or Realwich in the Cohon Center Marketplace from Monday, January 27 - Friday, January 31 to taste this year's winning soup!
Second place went to the 2019 soup crawl winner, iNoodle, for their Soul Ramen with Tonkatsu broth and third place went to The Exchange's Sausage Minestrone soup. 
Stop by and try a bowl of campus's best soups and congratulate dining's winning teams!