Malaria's Magnetic Foe
Blue Martin, a doctoral candidate in biomedical engineering at CMU, is working on a device that filters malaria-infected blood cells out of patients.

---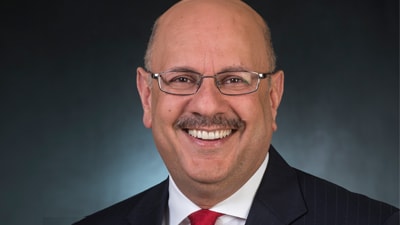 Immigrant Honor
Carnegie Corporation of New York is honoring CMU Provost and Chief Academic Officer Farnam Jahanian as part of its "Great Immigrants — The Pride of America" campaign.

---
The Piper
Storming the Mall
The big dig has been completed, and now the installation of four massive storm water tanks under the Mall is underway.
---
Carnegie Mellon Today
Life-Changing Measures
Professor Sridhar Tayur (right) participated in a recent White House Organ Summit. Tayur is the founder of OrganJet, which aims to reduce wait times for those needing transplants.