All In: Computer Faces Poker Pros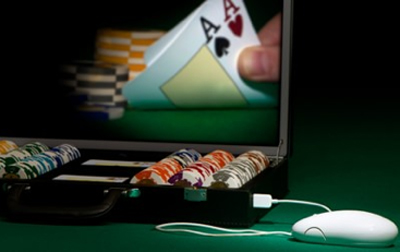 In a contest that echoes Deep Blue's chess victory over Garry Kasparov and Watson beating two Jeopardy! Champions, computer poker software developed at Carnegie Mellon will challenge four of the world's best professional poker players in a "Brains Vs. Artificial Intelligence" competition beginning today (April 24) at Rivers Casino.

Over the course of two weeks, the CMU computer program, Claudico, will play 20,000 hands of Heads-Up No-limit Texas Hold'em with each of the four poker pros.
"Poker is now a benchmark for artificial intelligence research, just as chess once was," said CMU's Tuomas Sandholm.
__________________________________________________________________
Alan Alda Is Keynote Speaker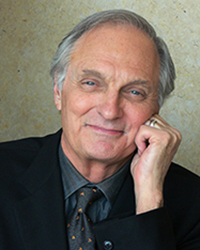 Alan Alda, an acclaimed actor, writer and director who has a passion for science and technology, will be the keynote speaker at Carnegie Mellon's 118th Commencement at 11 a.m., Sunday, May 17. Alda, who exemplifies Carnegie Mellon's interdisciplinary strengths in the arts and sciences, also will receive an honorary Doctor of Fine Arts degree.
A seven-time Emmy Award winner, Alda is best known for his starring roles as Hawkeye Pierce in the TV series "M*A*S*H" and as Arnold Vinick in "The West Wing."
As a science enthusiast, Alda hosted "Scientific American Frontiers" on PBS for 11 years, interviewing leading scientists from around the world. He has worked on award-winning PBS programs.
_________________________________________________________
Scientists Step to the Plate
Faculty members are making their debut in "Fastball," a baseball documentary produced by CMU Trustee Thomas Tull and directed by eight-time Emmy winner Jonathan Hock. The film premiered at the Tribeca Film Festival on April 20.
The film interviews Carnegie Mellon neuroscientists Michael J. Tarr, Nathan Urban and Timothy Verstynen, CMU physicist Gregg Franklin, baseball legends like Hank Aaron and Derek Jeter, and current players including Andrew McCutcheon about the fastball, one of the most feared and revered pitches in baseball.