Winning Formula
Teamwork doesn't just happen on the field for the nationally ranked women's soccer team. For three biology majors, it follows them into the science lab.
---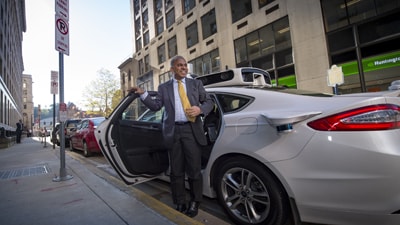 Driverless Ride
CMU President Subra Suresh took one of the first rides in an Uber self-driving car.

Find out more and watch the video.

---
The Piper
Changes Ahead
CMU and PennDOT have rolled out an improvement plan for Forbes Avenue that will benefit everyone. 
---
Carnegie Mellon Today
Business with Benevolence
For CMU alumnus Raj Sharma, improving the bottom line doesn't come at the expense of others.