Pittsburgh Summer Internship Program
Internships not only lead to careers–they help students find their passions.
The mission of the Pittsburgh Summer Internship Program (PSIP) is to equip Dietrich College undergraduate students with the knowledge, skills and experiences needed to connect academic learning to professional goals by providing access to meaningful internship experiences with a non-profit, community or government organization, small business or startup that engages and strengthens the Pittsburgh community.
Guiding Principles
We believe that…
Experiential learning is essential to student success
Dietrich College undergraduate students possess unique talents and perspectives to offer to community partners
Carnegie Mellon contributes to its community when it supports local organizations and businesses
Pittsburgh is great place to learn, live, work and play
How It Works
November – December: Pittsburgh area start-ups, small businesses and non-profit organizations apply to host an intern during the upcoming summer. The PSIP Advisory Committee reviews all applications and notifies organizations of their acceptance into the program.
December– February: Dietrich College students apply to be part of the program. The PSIP Advisory Committee reviews all applications and students are notified about their invitation to continue on to the next steps of the process.
March – April: Accepted organizations post their internship opportunities onto Handshake. Invited students review and apply for internship opportunities. Organizations conduct interviews and make offers to successful candidates.
May – August: Students who are successfully hired for an internship complete between 175-200 hours and receive $3,000 of financial support to offset the costs of living in Pittsburgh over the summer. In addition to gaining hands-on experience, interns participate in a series of professional development workshops.
PSIP Summer 2020 Annual Report
Inside Summer Internships
Three Dietrich College students helped to raise nearly $4,000 for a local nonprofit this summer through their involvement in the the college's Pittsburgh Summer Internship Program (PSIP).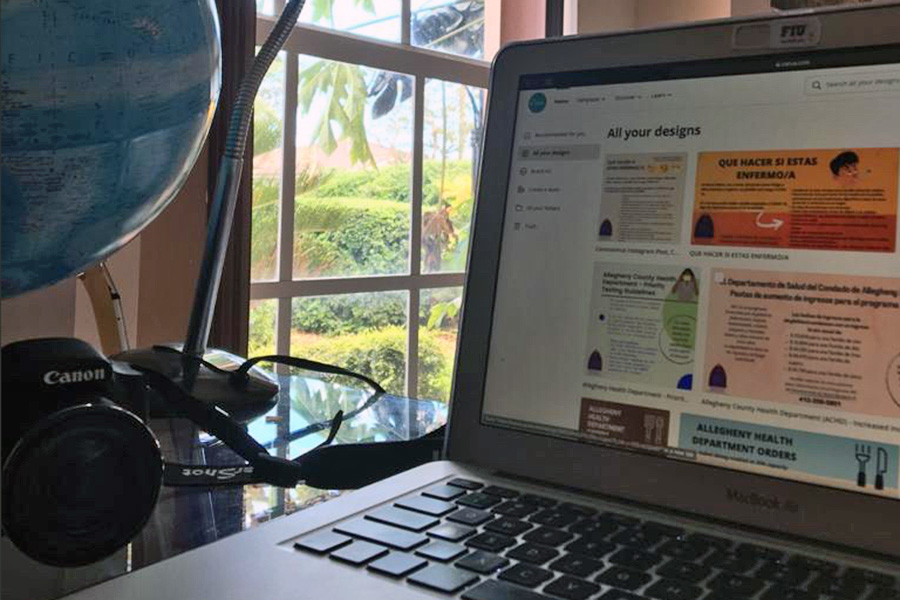 One Carnegie Mellon University student spent her summer assisting Latinx and Hispanic families within Pittsburgh through an internship with the non-profit Casa San Jose.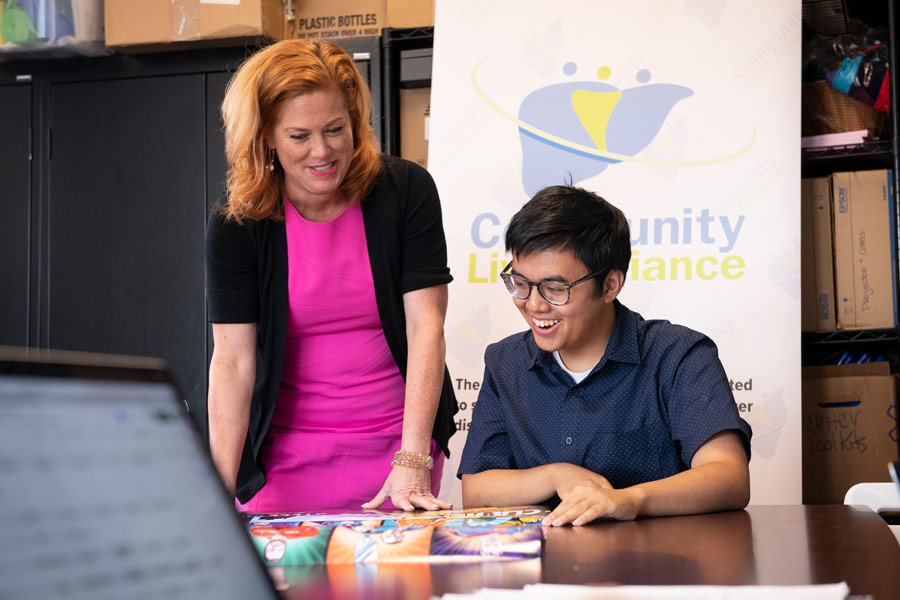 This year, more than 100 internships from 50 organizations were available for students through the Pittsburgh Summer Internship Program.
Internship Positions offered during Summer 2020
Behaivior
Positions:
Software Development Intern
Machine Learning Intern
Build412 Tech
Positions:
Digital Creative Coordinator
Community Programs Manager
Building New Hope
Position:
Burger Group
Positions:
Regulatory Analyst
Marketing Coordinator
Casa San Jose
Position:
City of Pittsburgh: Mayor's Office
Position:
CivicScience
Position:
Community Liver Alliance
Positions:
Mission Support Intern
Special Events Intern
Deeplocal
Position:
EKTO VR
Position:
Marketing & Communications Intern
Entre
Positions:
Marketing/Entrepreneurship Intern
Developer/Designer Intern
Genetics Society of America
Position:
Girty's Run Watershed Association
Position:
Policy and Outreach Intern
Global Wordsmiths
Position:
Administrative Assistant Intern
Hollow Oak Land Trust
Position:
Honeycomb Credit
Position:
Just Harvest
Position:
Community Organizing Intern
Koop Technologies, Inc.
Position:
Software Engineering Intern
Lifeware Labs
Position:
Makin Wellness
Positions:
Marketing Intern
Research Psychology Intern
Counseling Intern
NAIMA Health LLC
Position:
Research & Development Intern
Nischal Sports Group
Positions:
Match/Research Analyst
Partnerships & Commercialization Intern
Oakland Planning & Development Corporation
Position:
Community Engagement Intern
Open Field
Position:
Organization Development & Strategy Intern
Paramount Pursuits
Positions:
Marketing Intern for Minority Business Incubator
Main Street Marketing Intern
Phrql, Inc.
Position:
Piper Creative, LLC
Position:
Pittsburgh Bike Share/Healthy Ride
Position:
Pittsburgh Hispanic Development Corporation
Position:
Pittsburgh Schweitzer Fellows Program
Position:
Communications & Marketing Intern
SHzoom Technologies, Inc.
Positions:
Machine Learning & Image Detection Research Analyst
Software Client Relations Analyst
Smart Futures
Position:
eLearning Content Creator
The Global Switchboard
Positions:
Programming Intern
Communications Intern
The Optimization Firm
Position:
Wilkinsburg Community Ministry
Position:
Community Engagement Intern