Pittsburgh Summer Internship Program
Internships not only lead to careers–they help students find their passions.
Internships are more than career advancers. They are experiences that allow students to embrace causes they care most about or learn more about new opportunities.
The Dietrich College Pittsburgh Summer Internship Program at Carnegie Mellon University is designed for undergraduates to engage and connect with organizations in the place CMU calls home: Pittsburgh.
Access to Internship Details for Accepted Students (Andrew ID Required)
How It Works
The student application has two parts. Students must first apply to be part of the Pittsburgh Summer Internship Program. If accepted, students will then be able to apply to positions available through the program.
Pittsburgh-area companies or organizations employ Dietrich College students for 20-30 hours per week.
Students accepted into the program will be supported up to the minimum level of $2,600.
Applications are now open for organizations interested in recruiting interns. The deadline to apply is Dec. 15.

Organizations will be notified of their approval on a rolling basis, but no later than January 15th.

Applications will open for students (interested in applying to the program) in mid-December and will close on February 15th.

Students will be notified of their admission to the program no later than March 1st.

Full Timeline

| | |
| --- | --- |
| November 12 | The organization application link opens |
| December 15 | Organization applications are due for consideration |
| December 15 | Student application to the program opens |
| January 15 | Approved organizations are notified |
| February 15 | Deadline for students to apply to the program |
| March 1 | Student approved to participate in the program are notified |
| March 8 | Students confirm their program participation |
| March 11 | Students accepted to the program begin applying for available positions |
| March 17 | Deadline for students to apply to available positions |
| March 31 | Organizations provide initial internship offers to students |
| April 7 | Students must accept internship offers by this date |
| May 21 | Internships commence no sooner than this date |
| August 9 | Internships conclude no later than this date. |
Inside Summer Internships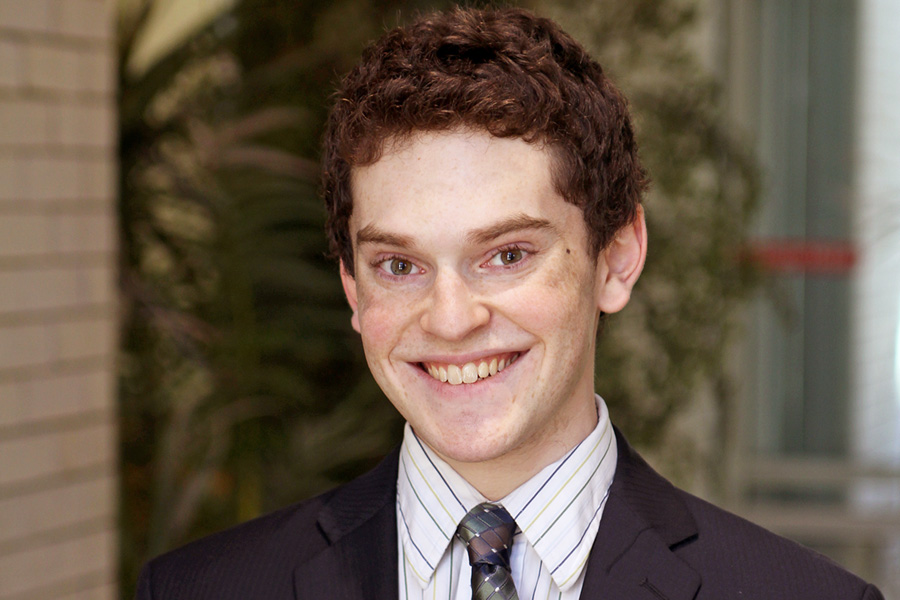 Dietrich College senior Zachary Goldstein spent the summer of 2018 as a data intern at 90.5 WESA, Pittsburgh's NPR news station.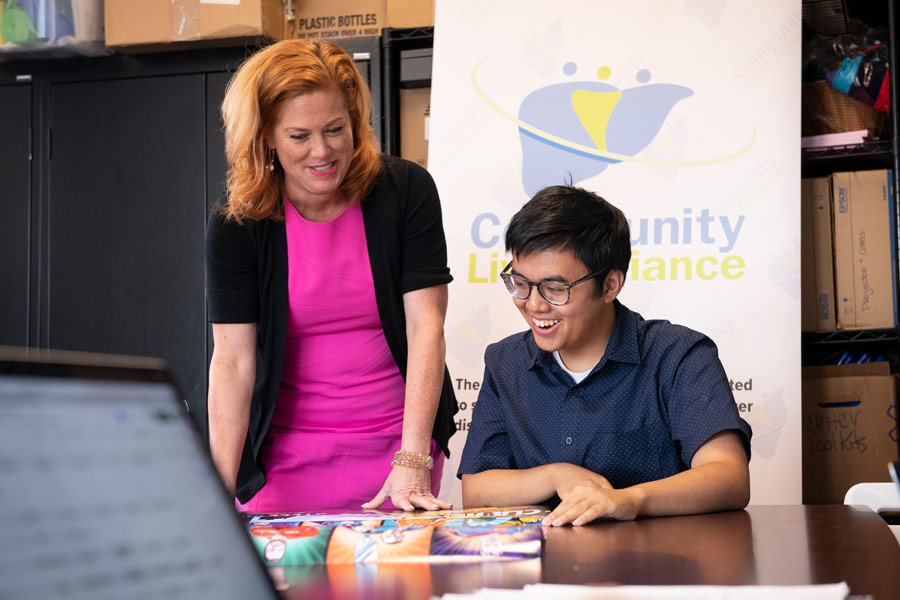 This year, more than 100 internships from 50 organizations were available for students through the Pittsburgh Summer Internship Program.
Participating Organizations
412 Food Rescue
Position:
Allegheny Land Trust
Positions:
Summer Environmental Education Intern
Summer MS4 Intern
American Gas Lamp Works
Position:
Data and Customer Behavior Analyst
Assemble
Positions:
Development Assistant
Assistant to Director
Bike Share Pittsburgh
Position:
BikePGH
Positions:
Multimedia Intern
Communications Intern
Education Intern
Building New Hope
Position:
Fair Trade Coffee Project Intern
Casa San Jose
Position:
Youth Coordinator Intern
Office Coordinator Intern
CCChampions
Position:
City of Asylum @ Alphabet City
Position:
City of Pittsburgh
Positions:
Mayor's Office Intern
Human Resources Information Systems (HRIS) Intern
HR Administration Intern
CivicScience, Inc
Position:
Community Liver Alliance
Positions:
Special Events Intern
Mission Support Intern
Deeplocal
Positions:
Creative Marketing Intern
Creative Writing Intern
People & Operations Intern
Entre
Positions:
Developer/Design Intern
Entrepreneurship/Marketing Intern
Global Minds Initiative
Position:
Education and Innovation Intern
Global Wordsmiths
Position:
Grounded Strategies
Positions:
Vacant Land Stewardship Associate
Honeycomb Credit
Positions:
Just Harvest
Position:
Client Engaging and Organizing Internship
Latino Community Center
Position:
Growth & Development Intern
Research & Data Analyst Intern
League of Women Voters
Position:
LegalSifter, Inc.
Position:
Product Management Intern
Lifeware Labs
Positions:
Wearable Electronics Engineer
Health Gamifying App Designer
LifeWhere
Position:
Reliability Engineering Intern
Data Engineering Intern
Lockhouse Network, Inc.
Position:
Mega Cat Studios
Position:
C# Unity Junior Game Developer
Mighty
Positions:
Software Engineering Intern (ML/AI Focus)
Sales and Marketing Intern
Never Fear Being Different
Position:
Digital Leadership Intern
Nischal Sports Group
Positions:
Research Analyst
Social Media/Website Developer
Scout/Video Analyst
Nollapelli
Position:
Communications Internship
Oakland Planning and Development Corporation (OPDC)
Position:
Community Engagement Intern
Obama Academy PTSA-MPowerStudio
Position:
Nonprofit Management Analyst – Fundraising & Research
Paramount Co-Op
Position:
Phrql, Inc.
Position:
Piper Creative, LLC
Position:
Pittsburgh Hispanic Development Corporation
Position:
Pittsburgh Writers Collective
Position:
Writers Collective Intern
Plant Five for Life
Positions:
Curriculum Developer
Program Designer
Data Intern
PublicSource
Position:
Shine Registry
Position:
Partnerships and Community Intern
Smart Futures
Position:
eLearning Curriculum Builder
SHzoom
Positions:
Machine Learning Image Detection Research Analyst
Jr. Creative Copywriter/ Design Developer
Jr. Customer Relations Specialist/Market Research Analyst
St. Margaret Foundation
Position:
Tickets For Kids
Position:
Vayu Corp
Positions
Data Analyst & UX Developer
Summer Financial Analyst
90.5 WESA
Position:
Wigle Whiskey Distillery
Position:
Craft Distilling Rotational Apprentice
Women & Girls Foundation
Positions:
Communications and Development Research Intern
GirlGov Program Intern
Women's Center & Shelter of Greater Pittsburgh
Position: