May 20, 2020
Two Seniors Win 2020 MCS Gilman Award
By Emily Payne epayne(through)andrew.cmu.edu
Media Inquiries
Jocelyn Duffy
Associate Dean for Communications, MCS
Mathematical Sciences major Dallas Foster and chemistry major Camille Williams won the Mellon College of Science Gilman Award. The award, named in honor of former MCS Dean Fred Gilman, recognizes the students' exemplary achievements through the college's Core education.
The Core was first implemented in 2015 as an innovative approach to science education that fosters student growth in four dimensions — scholar, professional, citizen and person.
During their time at Carnegie Mellon University, both students have demonstrated exceptional commitment and growth in each of these areas.

Online presentation of the 2020 Gilman Award to Dallas Foster and Camille Williams.
Dallas Foster, bachelor of science in computational finance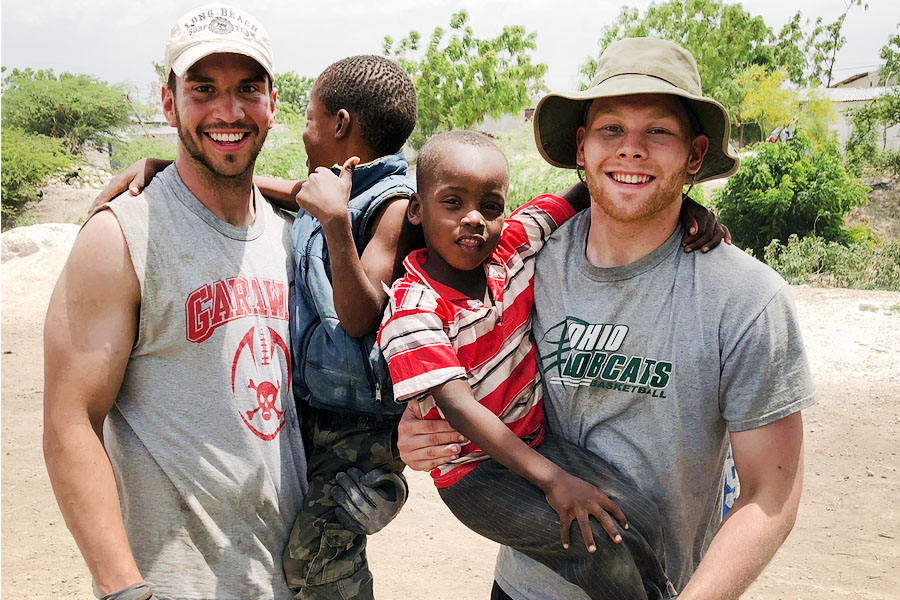 At Carnegie Mellon, Dallas Foster (left) has been a standout citizen on campus. He has become a role model and mentor for many students in the mathematical sciences and greater CMU community.
When Foster joined the computational finance program, he distinctly remembers the program's introductory mathematical finance course. "I found the concepts of the class to be challenging but very understandable if one was willing to put in the work," he said.
During his senior year, Foster became a teaching assistant for Introduction to Mathematical Finance "so that students on the brink of success in the class, like myself at the time, would be able to learn from someone who was once in their shoes," he said.
Foster's advisors, Jason Howell and Bill Hrusa, note that he has gone above and beyond in this role. "He is doing much more than helping students solve homework problems and prepare for tests, he is helping them prepare for possible careers in the finance industry and to achieve their life goals," they wrote. 
Outside of the Mathematical Sciences Department, Foster participated in CMU's annual meal packaging program for the international hunger relief organization Rise Against Hunger, and since August 2017, he has served as president of the Tartan Athletic Fellowship (TAF), where he leads 20-35 students through Bible passages and group discussions. 
"As a freshman, I attended TAF weekly and used it as a place where I could grow in my faith while also meeting other like-minded students," Foster said, adding that he wanted to become a leader in the group so that he could provide younger students and new members with the friendship and leadership that he received as a first-year student.
His desire to help others has also extended beyond international borders. In the Summer of 2018, Foster organized and led a mission trip to Haiti. "Through many sunburns, a lot of great conversation and working side by side with people from the Haitian community (albeit the language barrier)," Foster said, the group helped build a house for a local family during the trip.
As a scholar and professional, Foster has been dedicated to his computational finance studies. At CMU, he was a member of the Quant Club and was a two-time champion of the club's Market Making Game, where teams evaluate and trade contracts with other groups. Last summer, he interned as a trader with the Chicago-based proprietary trading firm Transmarket Group. Following graduation, Foster will return to Transmarket Group in a full-time position as a quantitative trader.
Camille Williams, bachelor of science in chemistry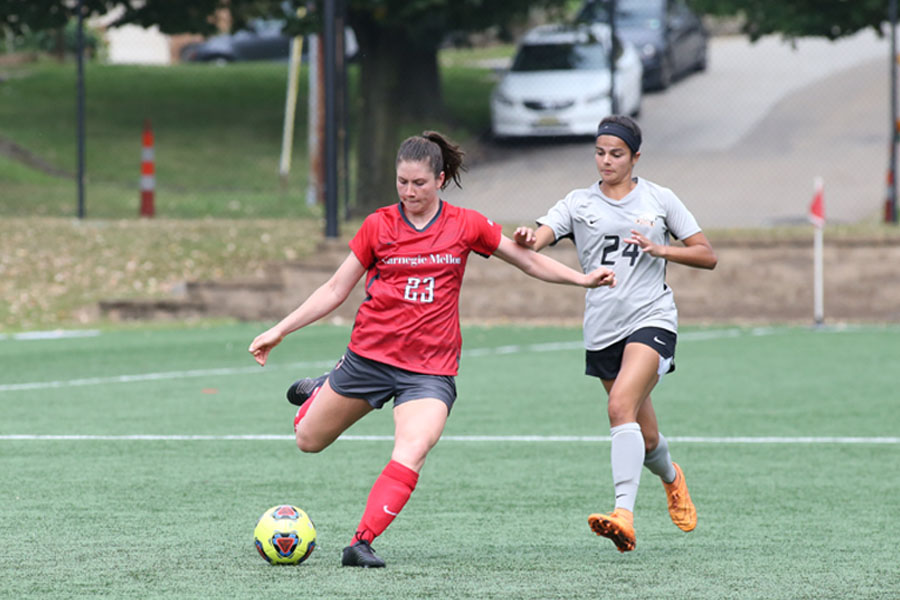 Camille Williams' peers and advisors describe her as a remarkable student leader and a dedicated scholar who is unafraid of an academic challenge.
"Camille exemplifies all of the traits for this award in spades," said Kevin Noonan, associate professor of chemistry.
In many of her classes, Williams left an indelible mark on her professors.
Director of Undergraduate Studies and Laboratories Karen Stump remembers Williams' performance in her lab class: "Camille would readily travel through the room talking with other students if there was something she didn't fully understand or help to be offered. She was self-sufficient when she needed to be but also an excellent collaborator."
Professor of Chemistry Bruce Armitage praises Williams' interest and natural aptitude in his chemistry of addiction course: "Her questions and answers were insightful and thought-provoking. She didn't hesitate to engage our guest lecturers about their perspectives on addiction and her final capstone project, outlining and rationalizing how she would allocate $10B in funding to fight the opioid crisis, was among the best I've seen in my three years teaching the course."
Upon arriving at Carnegie Mellon, Williams knew that she wanted to have a career in the chemical industry. In her development as a professional, Williams propelled herself towards a career in drug development through multiple summer internship opportunities.
During the summer after her sophomore year she worked on an analytical chemistry team at LORD Corporation. Last summer she worked in the Molecular Innovation Hub at Eli Lilly & Company.
The director of her group, Matt Schiffler, remarked, "When she arrived at Lilly, she very quickly demonstrated a level of drive and self-motivation that is rare for any age."
Impressed by her performance, Eli Lilly offered Williams a full-time position in their two-year rotational program, working on drug development and discovery of small and large molecules. She looks forward to returning to Eli Lilly after graduation to gain industry experience and hopes to later earn her Ph.D.
Outside of academics, Williams has been an active leader on campus. She served as captain of the women's soccer team for three years, was a two-time All-American who played in more games for the women's soccer program than any other student in history and advocated for the health and wellness of student athletes on campus as a Plaidvocate representative.
Williams also developed herself as an engaged citizen of the world during her semester abroad in Nice, France, where she studied French language and culture, marketing, psychology and management.
"(Studying abroad) gave me the opportunity to fully immerse myself in a new culture and expand my ability to connect with others who have different backgrounds than my own," Williams said.