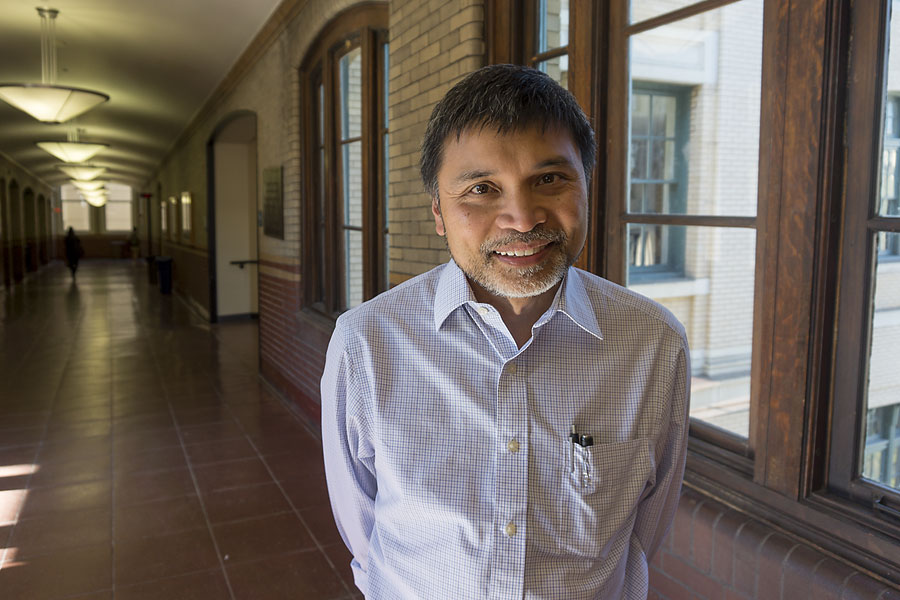 December 15, 2017
William Alba Named Assistant Dean for Diversity for MCS
By Ben Panko bpanko(through)cmu.edu
Media Inquiries
Jocelyn Duffy
William Alba, associate teaching professor in the chemistry, has been named assistant dean for diversity for MCS. He is the inaugural holder of this newly created position.
As assistant dean for diversity, Alba is concerned with enhancing a diverse MCS community, where diversity includes but is not limited to race, ethnicity, gender, first-generation educational status, geographic origin, socioeconomic background and sexual orientation. He will look to increase access to MCS academic programs, grow MCS engagement with local communities, connect with campus and regional partners and support and engage members of the college around diversity issues.
Alba came to Carnegie Mellon University in 2005 as the first director of the Science and Humanities Scholars Program. This program supports undergraduate Carnegie Mellon students exploring the university's academic options through an academic foundation in MCS and the Dietrich College of Humanities and Social Sciences before selecting a major best suited to their interests. Since 2006, Alba has also served as director of the Advanced Placement/Early Admission Program, which enables high school students to enroll in Carnegie Mellon summer college courses. As assistant dean, Alba will continue to oversee both of these programs.
Alba is affiliated on campus with the Frank-Ratchye STUDIO for Creative Inquiry, Moon Arts Group, Center for Arts in Society, and Scott Institute for Energy Innovation and serves as chapter president of the Phi Beta Kappa Society. He has an appointment as an associate teaching professor in the Department of Chemistry and regularly teaches courses on the history of ideas about the circle; on scientific, societal and communication challenges confronting energy; and the EUREKA first-year MCS seminar, which he helped to develop. At Carnegie Mellon he has also taught seminars on Ancient Greek, the history and science of optics and time capsules and messaging extraterrestrial intelligence.
Alba earned a doctoral degree in chemistry from the University of California, Berkeley and a bachelor's degree in chemistry from Cornell University.