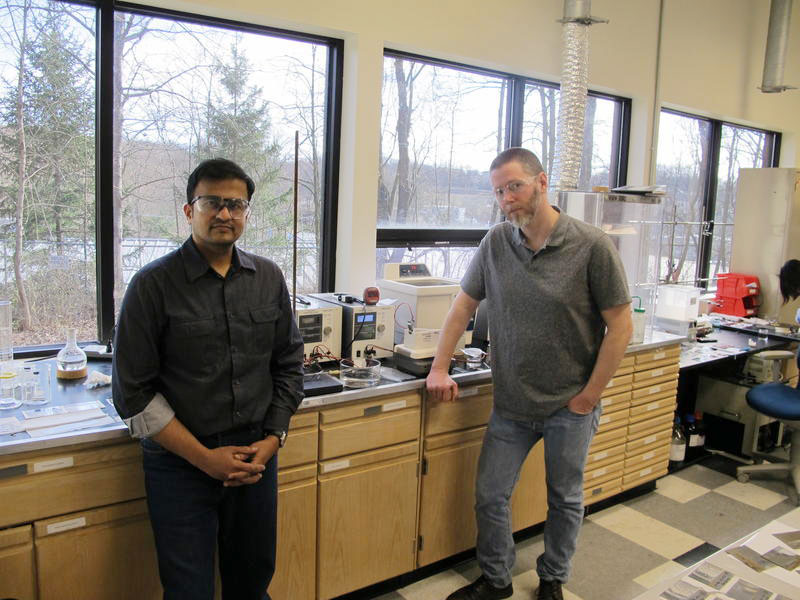 March 21, 2017
The Often Environmentally Harmful Electroplating Industry Gets A Green Touch
Carnegie Mellon spinoff company LumiShield, co-founded by Chemistry Assistant Research Professor Hunaid Nulwala, has developed a process to use aluminum in electroplating. The company's work is covered by Pittsburgh's NPR affiliate, 90.5 WESA.
The Often Environmentally Harmful Electroplating Industry Gets A Green Touch (WESA, March 21, 2017)
---
Photo caption: LumiShield Chief Technology Officer Hunaid Nulwala (L) and LumiShield CEO Dave Luebke are hoping to scale up their technology from their Robinson Township lab.
Photo credit: Mark Nootbaar / 90.5 WESA