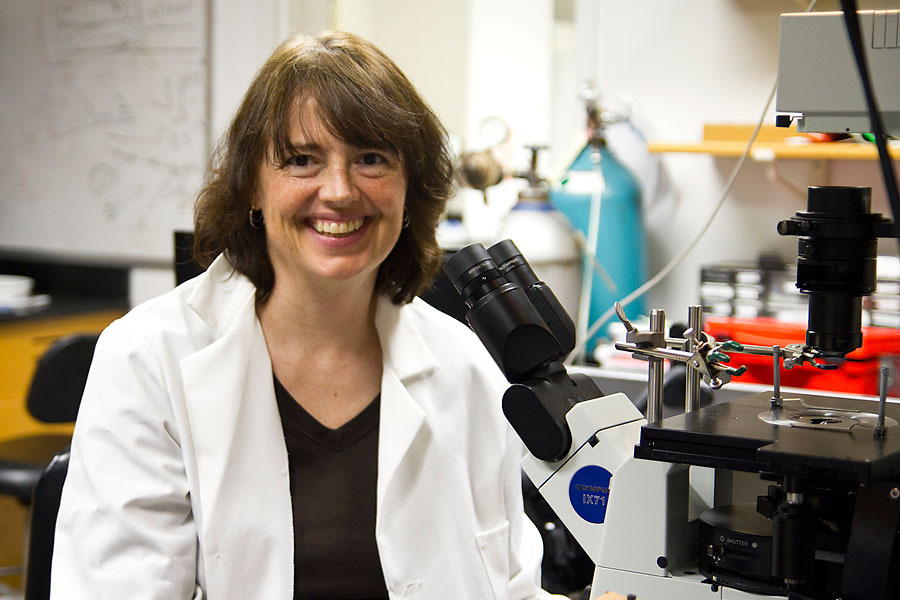 January 07, 2016
Linda Peteanu Named Acting Head of the Department of Chemistry
Professor Linda A. Peteanu has been named acting head of Carnegie Mellon University's Department of Chemistry, effective January 1. She succeeds David Yaron, who has served in that role since Hyung Kim stepped down in September 2015 after serving 14 years as head of the department.
A member of the Carnegie Mellon faculty since 1993, Peteanu is well known for her expertise in applying fluorescence-based methods, including microscopy and electric-field effects, to condensed-phase systems. A current research focus involves measuring the morphology and electronic properties of molecules used to make light emitting diodes (OLEDs) and photovoltaic cells. Peteanu also applies fluorescence-based methods to the study of nucleic acids as a member of Carnegie Mellon's Center for Nucleic Acids Science and Technology.
Peteanu, who earned her doctorate in physical chemistry at the University of Chicago and conducted post-doctoral research at the University of California, Berkeley, has received numerous awards, including an NSF CAREER Award, an NSF Special Creativity Extension, and a fellowship from the Japanese Society for the Promotion of Science. She is currently the chair of the Users Executive Committee for the Center for Integrated Nanotechnologies, which is jointly associated with Los Alamos and Sandia National Laboratories. Peteanu also serves on the International Advisory Board of the Optical Probes conference, and is a member-at-large of the Executive Committee of the American Chemical Society Physical Division. Since January 2015, she has been a program officer for the NSF's Division of Chemistry.