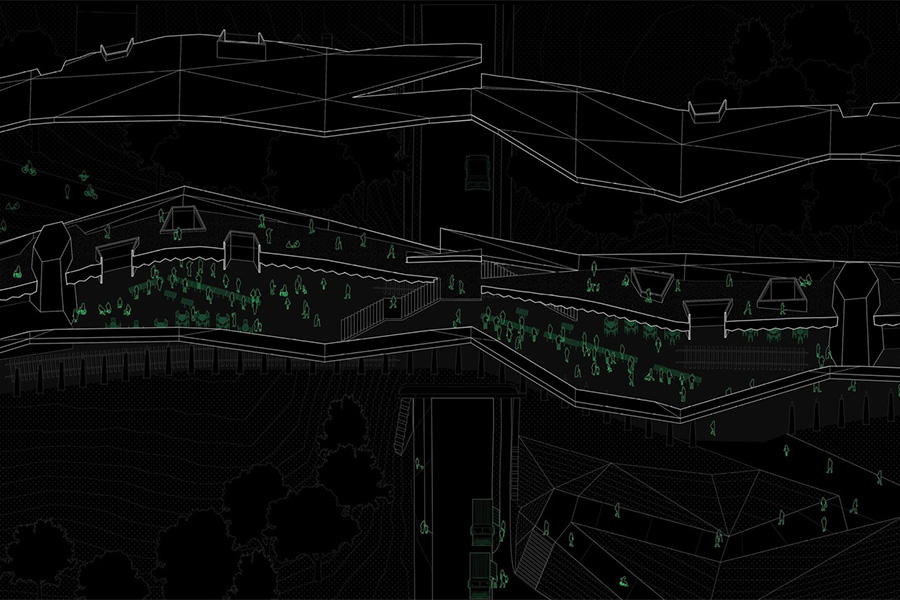 [ Architecture ]
Master of Architecture Students Travel to Eight Countries with Spring Travel Awards
Each spring, the Master of Architecture (M.Arch) program grants travel awards for selected students who have submitted a travel proposal and project plan. Over the summer, eight M.Arch students traveled over to Germany, France, Italy, Japan, London, Columbia, Columbia, Barcelona and Switzerland.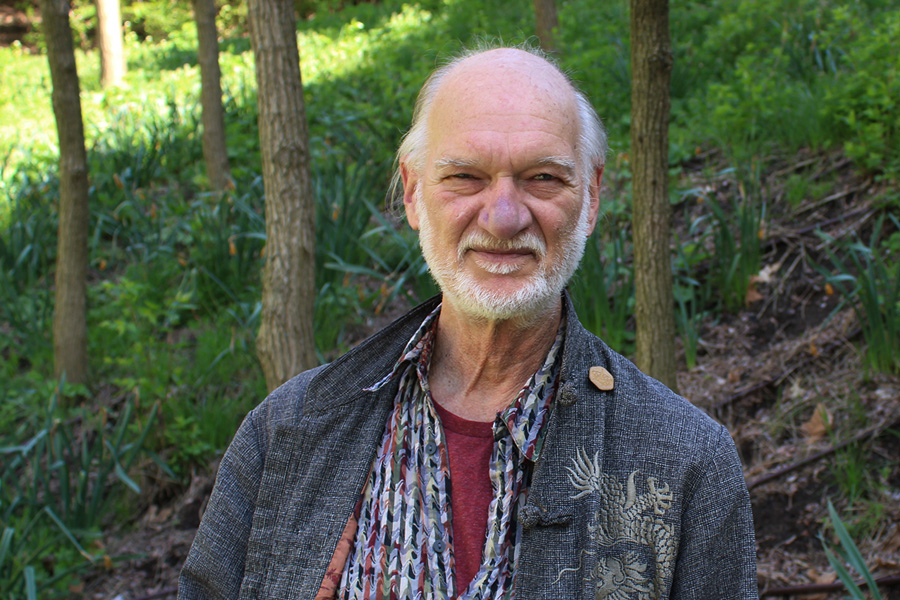 [ Art ]
Congratulations to Bob Bingham on his Retirement!
After more than 30 years at the Carnegie Mellon University School of Art, Professor Bob Bingham will be retiring this year.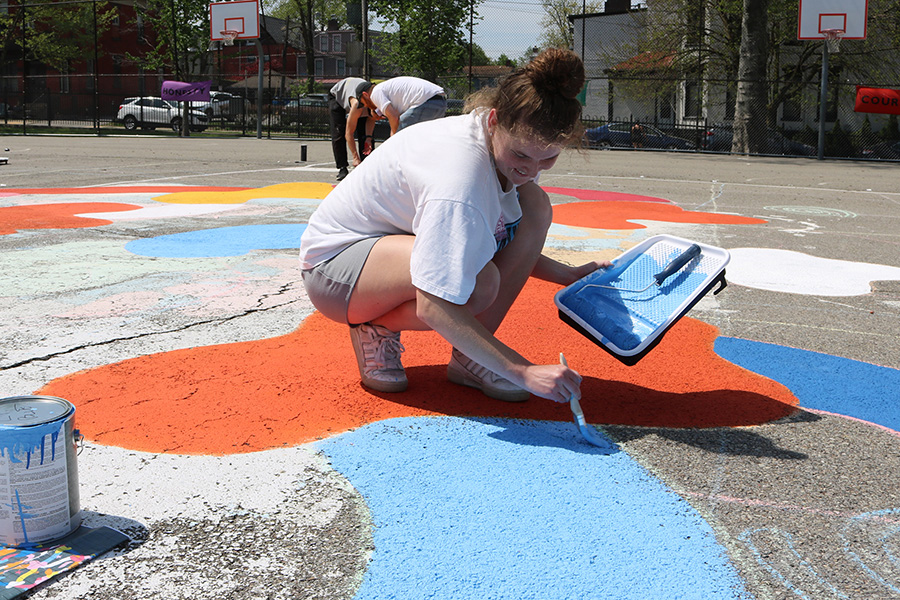 [ Design ]
Design's Rachel Legg Brings Joy to the Playground
Recent graduate Rachel Legg (B.Des) designed an elementary school mural for her senior capstone project. Based upon the students' drawings, the court's modular design elevates joy, fosters imagination and inspires play.
[ Drama ]
Costume Design from Page to Stage
Tiia Lager speaks to what brought her to manage the School of Drama costume studio — and what's kept her here since.
[ Music ]
Alumna Shauna Quill Part of Historic Grammy Win
In February, the New York Youth Symphony became the first youth orchestra to win a Grammy Award. Shauna Quill, 1997 School of Music graduate, executive directed the youth symphony for the recording.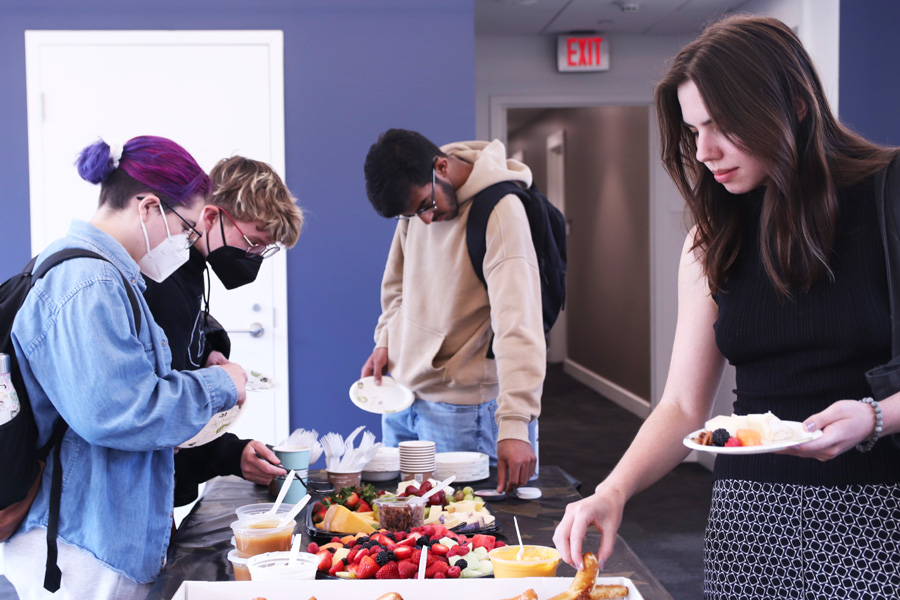 [ BXA ]
BXA Celebrates 25 Years of Kaleidoscope
Their public programming offered a student and alumni showcase, an alumni panel and capstone project presentations.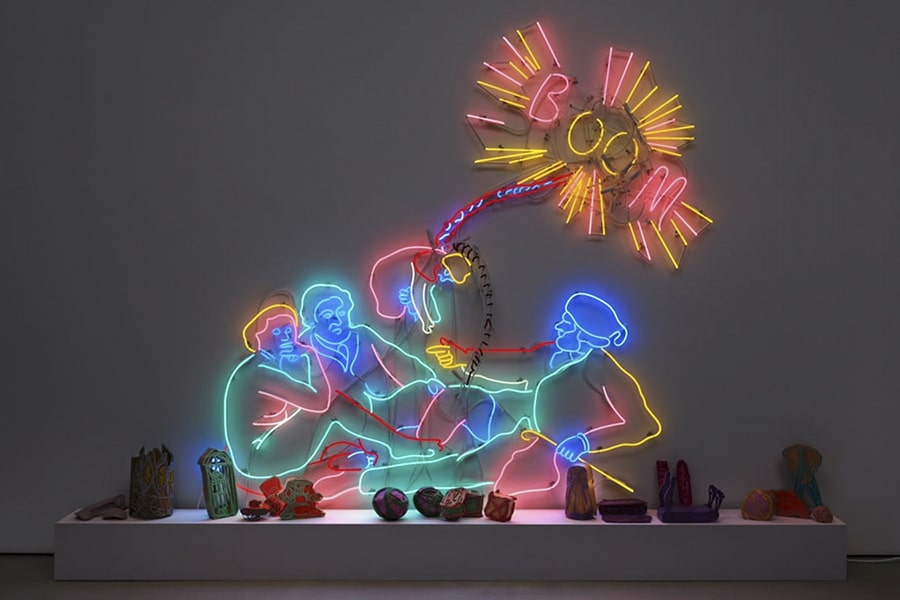 [ Miller ICA ]
Jacolby Satterwhite: "Spirits Roaming on the Earth"
Curated by Elizabeth Chodos and originally exhibited at Miller ICA at Carnegie Mellon University in 2021, "Spirits Roaming on the Earth" was hosted as a traveling exhibition at the Contemporary Art Museum Saint Louis and will be hosted at the School of Art Institute of Chicago from September 11 – December 2 this year. "Spirits Roaming on the Earth" traces ten years of Jacolby Satterwhite's panoramic oeuvre and explores a broad set of real and fantastical references in his work — drawing from sources that include modernism, mythology, video gaming, queer theory and Black culture.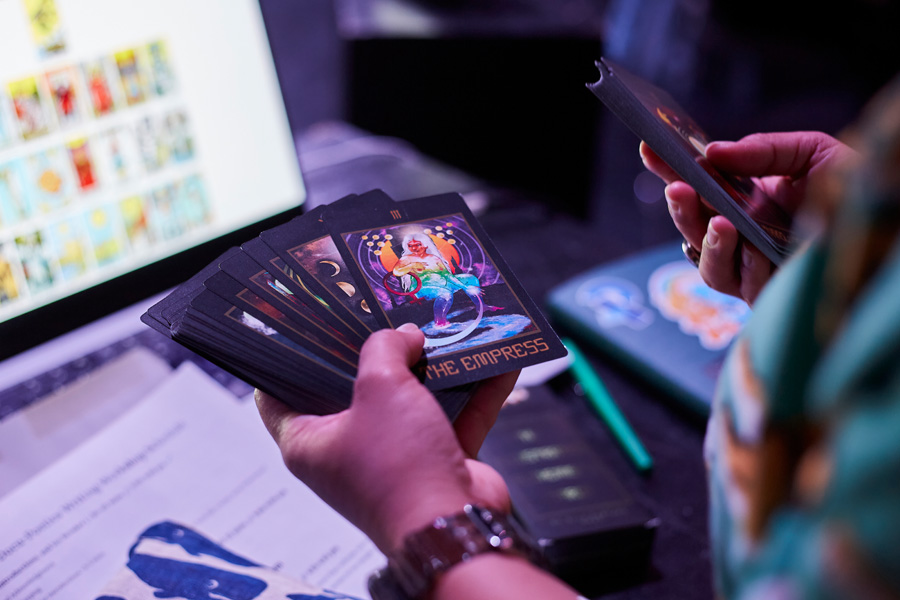 [ STUDIO ]
Dorothy R. Santos Delivers Spring Visiting Artist Residency Lecture
March 2, 2023 Santos gave a public lecture in the Frank-Ratchye STUDIO. The lecture was sponsored by the 2022–2023 Steiner Speaker Series.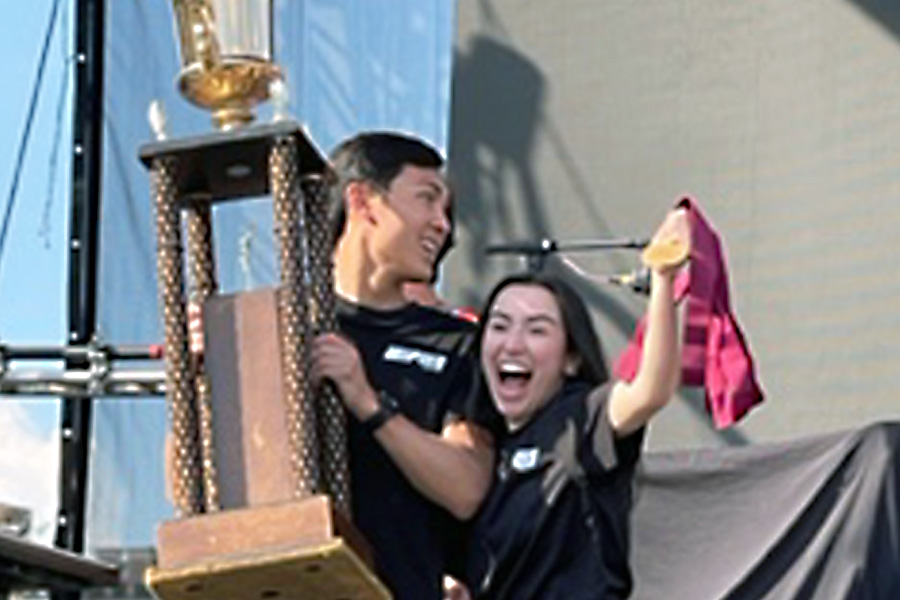 [ MEIM ]
MEIM Student Wins First Place in Buggy
First-year MEIM student Julia "Juju" Nieto (2024), who was the Head Buggy Driver for PiKA racing during Spring Carnival, steered herself to a victory. Juju came in first place for the Men's competition and 4th place for the Women's competition. This is the first time in 15 years PiKA Racing has placed first, and the first MEIM student we've ever had compete in buggy.