Living Life on Her Own Terms
Christiane Noll Looks Back on Her Career
written by
Pamela Wigley
After 35 years in the entertainment industry, Christiane Noll is looking back with satisfaction. Although her journey is far from over, Noll has accomplished a great deal in her career and feels great pride in the fact that, for much of her history, she created her own path.
The 1990 Carnegie Mellon University School of Music alumna (vocal performance/music theater) also credits many along the way in helping her create a thriving career. That said, she is a firm believer that someone who wants to obtain success in show business must work hard to help garner their own rewards.
"Success is, in large part, your own making. If you want something, go get it."
Christiane Noll
"You might imagine your journey in this business is linear and merit-based, but it's not. So many opportunities will come your way that seem to have no connection. Only later can you realize that everything you have done has led you to where you are at that moment. You have to decide what will work best for you."
Growing up in New York and New Jersey, she found obvious musical influence in her parents. Her father, Ronald, was a conductor and Emmy Award-winning music supervisor for the CBS network; her mother was celebrated soprano Sara-Ann Noll. So, she was exposed to the performing arts from an early age. Educators played a role in her love of performing, as well.
Noll pointed to Ed Brown, her seventh-grade teacher; Giacomo Oliva, her high school choral director who encouraged her to participate in regional choirs; and Charlotte Black, her voice teacher at CMU who Noll said helped plant the seeds of healthy singing and inspired her creative passion.
"She would say, 'Tell us a story with your voice and your acting,'" Noll said. "She also showed us that some people made it in the business and some didn't. We needed to see that — to see that we played a part in our own futures." Longtime Professor Robert Page also proved to be a positive influence during her time at CMU.
She chose Carnegie Mellon because the university had both computers and theater, so laughingly, she thought she might gain expertise in both areas. At CMU, Noll said, she drove herself and worked hard to refine her talents. "Do the work! That's what I remember learning and still remember it and practice it to this day."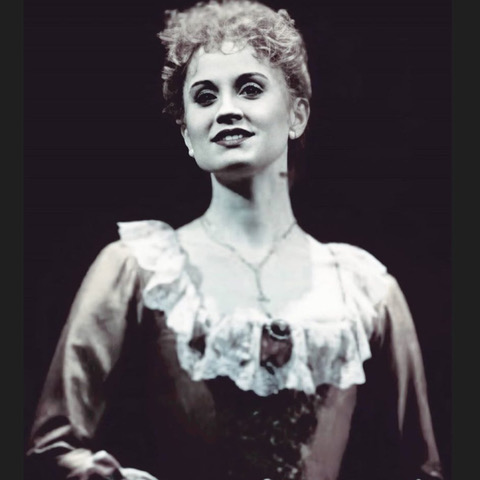 Noll's expansive catalog of work includes stage, concerts, cabarets and recordings. She created the role of Emma on Broadway in "Jekyll & Hyde" (1997) and appeared in 1999's "Ain't Nothin' But the Blues." She received an Ovation Award for her role as Hope Cladwell in the National Tour of "Urinetown" (2004) and went on to create the roles of Vanna Vane in "The Mambo Kings" (2005), Jane Smart in "The Witches of Eastwick" at the Signature Theatre in Arlington, Va., (2007), and Elizabeth Lavenza in "Frankenstein – A New Musical" (2007).
In 2009, she played Mother in "Ragtime" at the Kennedy Center and won a 2010 Helen Hayes Award for Best Actress in a Musical. She followed that performance by playing Mother on Broadway in the 2010 revival of "Ragtime" and was nominated for a Tony Award for Best Performance by a Leading Actress in a Musical. In 2012 she won the Off-Broadway Alliance award for "Closer Than Ever" at the York Theatre and created the role of Hannah Chaplin in "Chaplin" on Broadway, garnering a 2013 Drama Desk award nomination.
In 2017 she won the St. Louis Critics Circle award for playing Sally In "Follies" at Repertory Theater of St. Louis and the Connecticut Critics Circle award for Diana in "Next to Normal" at TheaterWorks Hartford. Noll was part of the first national touring company for "Dear Evan Hansen," playing the role of Cynthia Murphy and later played the same role in the Broadway company in October 2019. She resumed the role in December 2021 after Broadway's COVID-19 pandemic hiatus. She wrapped that role in September 2022.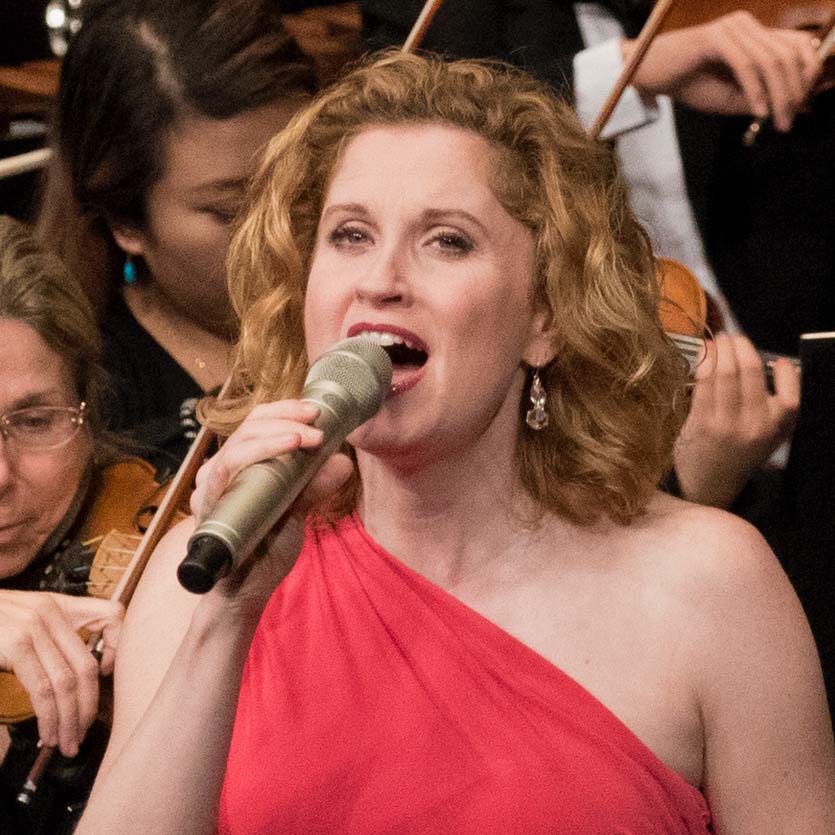 Her concert, performance and recording work is just as impressive. Noll frequently performs Broadway favorites in concert and has been a guest soloist with the orchestras and symphonies around the world. Her Carnegie Hall debut was with the New York Pops, her Hollywood Bowl debut was with Julie Andrews, and her opera debut was with Placido Domingo at the National Opera. Noll also performs a solo cabaret show and has released five solo CDs of her work. She was the singing voice of Anna in the 1999 animated "King and I" for Warner Brothers and appeared in the 2013 NBC national television broadcast of "The Sound of Music Live!" as Sister Margaretta. She has guest starred in a number of NY-based television shows.
The one role she says she hasn't played yet — but isn't ruling it out for the somewhat distant future — is Madame Armfeldt from Stephen Sondheim's "A Little Night Music."
For now, between engagements, she focuses on family and preparing the next generation of vocalists by teaching them voice over Zoom. She currently teaches about 10 students (two in Cairo, Egypt), and she said she appreciates the opportunity to teach while remaining active in the profession.
"Actors never retire," she said. "They get more selective in what they do. So, now, I'm here to connect students to themselves and their gifts — whether they are choosing to have a theater career or not."
Christiane Noll
For those at Carnegie Mellon who are following in her footsteps, Noll offered additional advice.
"Lift each other up, rather than tearing each other down," she said. "Take it all in. Be prepared. Be patient with yourself and others. Be kind to everyone in all departments. You come to this through your own journey. Find what makes you happy and bring that to your work. There is no one else like you. Remember, there is no one way to do it. Figure out what works for you and then surprise yourself."
Noll supports students in other ways, as well. She has made gifts to Carnegie Mellon nearly every year since her 1990 graduation. She is a member of the Andrew Carnegie Society (ACS), and created the Charlotte Black Memorial Award in honor of her late voice teacher.
Less than a year after graduating, Noll landed the first national tour of "City of Angels" and then immediately went to the first national company of "Miss Saigon" in Chicago. While experiencing this run of luck and good fortune, Noll said, "my dear voice teacher, mentor and friend, Charlotte Black, was deteriorating due to a battle with cancer."
Upon Black's passing, she felt very strongly about honoring her, her teaching and her memory.
"I wanted a monetary award to go to a junior student who had overcome something during their time at CMU. Charlotte taught many students that were not the immediate stars of the department. More of a 'diamond in the rough.' I wanted to recognize those students."
Christiane Noll
The sole donor who continues to donate to this now-endowed award, Noll said she is committed to fund the monetary award "as long as I am earning a decent salary." She has heard from award recipients through the years via letters of gratitude. And when she last did a Master Class at CMU, she had the opportunity to meet one of the recipients. Another introduced themself at the stage door of Heinz Hall when Noll played Pittsburgh with "Dear Evan Hansen."
This year marks 50 years of existence for the ACS, whose members are committed to CMU's future and have demonstrated that commitment through generous support of the student experience, impactful research, and attracting highly talented, collaborative students, faculty and staff to CMU.
"Honoring an important teacher is a wonderful way to contribute to and support hard-working students," Noll said. "I am very proud of my ability to do so and encourage others to help in a similar way."