Regrade Requests
Regrade requests are handled at the assignment level in Gradescope. To access the regrade requests page, click on the "Regrade Requests" page on the left Assignment navigation menu.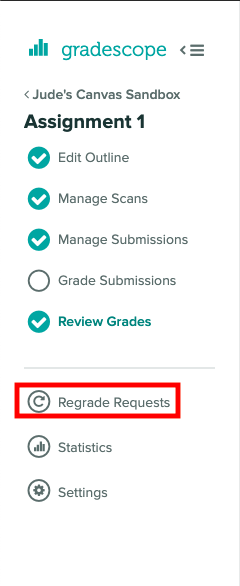 The top of this page displays your current regrade settings. Options available from this page allow you change the settings, enable/disable regrade requests, and update your email notifications settings.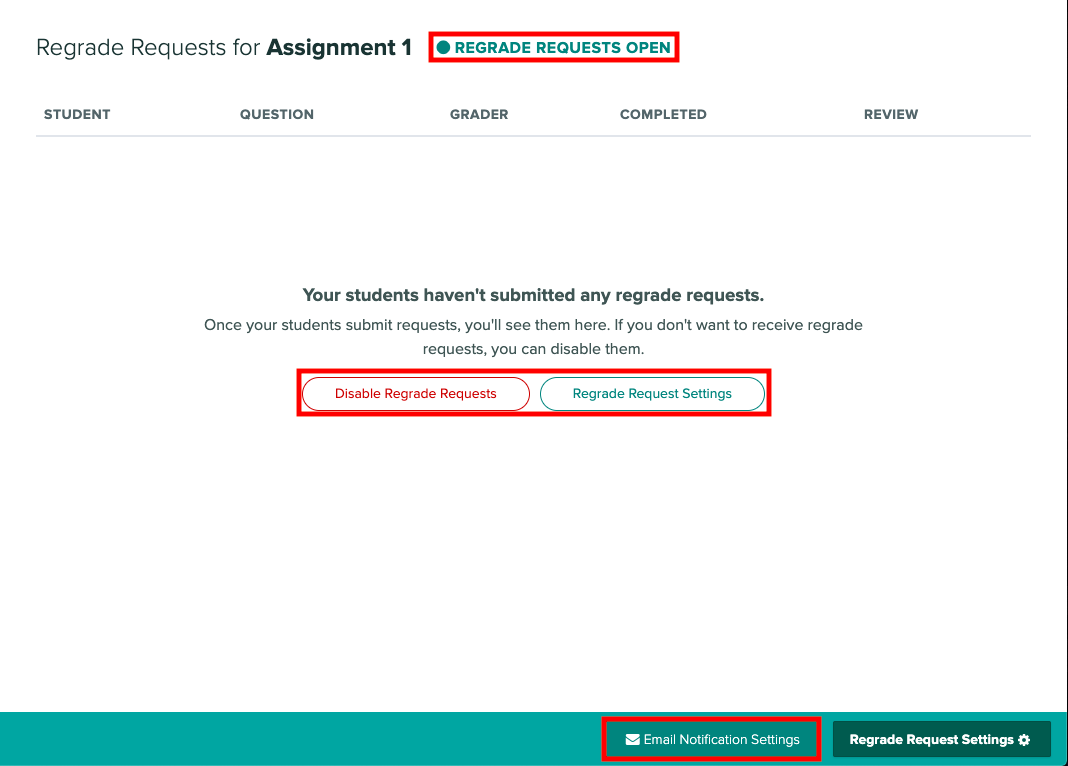 Clicking on the "Regrade Request Settings" button will allow you to either enable or disable this function for the assignment as well as configure a start and end date for accepting requests.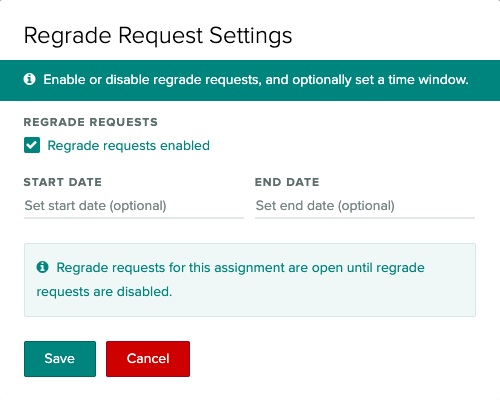 Clicking on the "Email Notifications Settings" button gives you three options for you to choose how you receive emails for regrade requests. The three options to receive email notifications are:
All Regrade Requests: you receive an email notification for every request.
Only Submissions You've Graded: Receive a notification only for the notifications you have graded in the system.

No Regrade Request Notifications: Do not receive any emails regarding regrade requests made by students.