November 18, 2021
Andy Awards Honor Staff for Remarkable Performance and Impact
This year's virtual Andy Awards ceremony recognized six individuals and one team for their commitment to overall excellence, their unwavering support for students, their creativity, spirit and teamwork, and their dedication to fostering a diverse, equitable and inclusive work environment.
Named for Andrew Carnegie and Andrew Mellon, the Andy Awards, which began in 1995, is Carnegie Mellon's annual university-wide program that recognizes staff for their outstanding job performance. While the categories have evolved over the past two decades, the Andy Awards continue to serve as a tribute to the spirit of teamwork and dedication embodied by the staff at CMU.
This year, 29 individuals and 11 teams were nominated in seven categories, representing a diverse array of departments, functions and responsibilities across the university.
Without further ado, this year's winners are:
*recognizes staff who have been at CMU for less than three years
**recognizes staff who have been at CMU for greater than three years
Commitment to Excellence, Rookie
Lucas Valone
Administrative Coordinator
Department of Engineering and Public Policy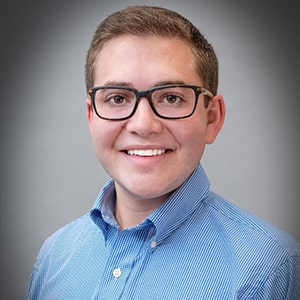 Since his first day in the Department of Engineering and Public Policy (EPP), Lucas Valone has exceeded expectations and performed at a level beyond his years. He has consistently taken on additional responsibilities and led high-profile events and initiatives that have increased the visibility of EPP and contributed to its success.
"We were so impressed by his independence, initiative, productivity and demeanor that we eagerly converted him into a permanent position after four months," said Peter J. Adams, head of the Department of Engineering and Public Policy. "He has over-performed so extensively that his current duties go far beyond — and bear almost no resemblance to — the job description under which we originally hired him."
Valone initially came to EPP from CMU's Temporary Employment Service (TES) to support event planning, but his portfolio has expanded to include a variety of communication and IT/tech support needs. He manages the department's website and those of several research centers, handles expenses and purchasing for several faculty, coordinates and distributes the department newsletter, generates communications materials, and much more. He has become "one-stop shopping" for several seminar series, coordinating with speakers, promoting the event, providing tech support, making travel arrangements and scheduling.
Many department members have commented that Valone's efforts have reduced stress because he is a competent resource upon which they can rely.
"Having a single person who can perform many functions beyond their primary role is a significant benefit to small departments like EPP," Adams said. "Lucas' efforts have led to personnel cost savings, improved visibility of department programs and research, and excellence in the support provided to faculty, students and staff. He consistently exemplifies the characteristics of teamwork, a 'can-do' attitude, and a willingness to assist with new initiatives that everyone would like to see in their co-workers."
— Kelly Saavedra
Commitment to Excellence, Veteran
Paige Houser
Senior Academic Advisor
Materials Science & Engineering Department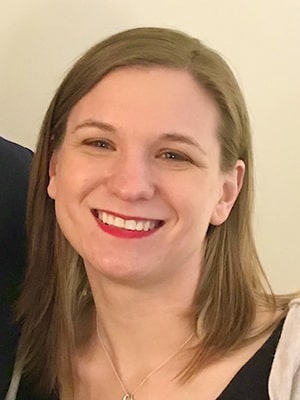 Students and faculty agree that undergraduate advising in the Materials Science & Engineering Department has dramatically improved. The reason is Paige Houser.
"This dramatic change stems from the timely and focused attention she gives to the individual needs of students and her willingness to work with them so that they can achieve their goals," said Professor Greg Rohrer in his nomination letter.
Since Houser joined MSE, Rohrer said student responses to surveys on advising have gone from "sometimes dissatisfied" and "sometimes satisfied" to "mostly satisfied" and "completely satisfied." 
Graduate students are also reaping the benefits of Houser's expertise as she voluntarily took the lead advising master's degree students after an advisor left the department. She has since taken this role as part of her normal job responsibilities.
"She has applied the same principles she uses for the undergraduates to our master's students and our program continues to flourish," Rohrer said.
Professor Elizabeth Holm, MSE's Undergraduate Recruiting Committee Chair, said Houser's influence in the department extends from running informational and recruiting events for high school and first-year students, to advising and counseling students, to mentoring graduate students on their future plans. 
"She listens carefully and responds thoughtfully. The students understand she is their ally and advocate, and they trust her judgement," Holm said in a supporting letter. "Students come to her in distress, frustration and anxiety, and also elation, excitement and accomplishment. Paige has an impressive ability to adjust immediately to the situation at hand — often by the minute!"
Houser's impact in the department goes beyond her job description. She joined MSE's Diversity, Equity and Inclusion Committee and made it a success, serving as a bridge between student and faculty concerns. She also is a member of the Undergraduate Recruiting Committee and her work with Professor Holm has helped increase enrollment in the department and played a significant role in the MSE's ABET accreditation process.
Ph.D. student Anna Park said Houser has been an advisor and friend.
"Paige's door is always open — you can pop in with a quick question or a 20-minute rant session, but you will always leave with a feeling that everything will be okay," Park said. "Paige is a cornerstone of the MSE community, and the love and dedication she has for her students is one that I will never forget."
— Bruce Gerson
Commitment to Diversity, Equity and Inclusion
Dareen Basma
Staff Therapist
Counseling and Psychological Services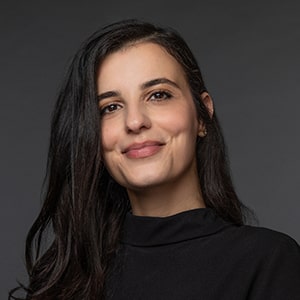 Within Counseling and Psychological Services (CaPS), Dareen Basma has led the discussions related to diversity, equity and inclusion throughout the academic year. Leading these conversations is a continuation of the work she has pursued since she arrived at CMU that goes well beyond her responsibilities as a therapist. She is driven by her interest and commitment to DEI issues, her significant expertise in the area, her creativity and innovation, and her relentless work ethic and persistence.
Basma started and established the first CaPS committee on DEI this past year. She has brought forth relevant literature, suggested trainings and workshops for CaPS staff members, alerted staff to local concerns, and led discussions within staff meetings regarding both internal dynamics as well as the staff's interaction with the Tartan community. She has thoughtfully been leading the committee to examine policies and procedures, staff climate, website messaging, as well as the needs on campus for diverse students and how CaPS may meet those needs.
Basma also has been instrumental in the shift that transformed CaPS from a passive provider of mental health services to an adaptive unit that sought to proactively meet the mental health needs of the campus community. Although this shift happened across all of CaPS services, Basma was particularly focused on underrepresented students.
"Dr. Basma, along with the DEI committee she established, has created an incredibly comprehensive mental health resource for underrepresented staff and students on our website, a remarkable achievement that rivals anything I have seen in any other university counseling center website across the country," said Shane Chaplin, executive director of CaPS.
Basma was the main driver behind the creation of CaPS' Instagram account, which apart from being aesthetically beautiful has served to promote CaPS' general programming around mental health and offer support to underrepresented students when the national climate has made them the focus of negative attention.
Basma also applied and received, along with another CaPS staff member, a grant to research a unique group racial trauma intervention, which, if successful, could be groundbreaking.
— Kelly Saavedra
Commitment to Students
Gary DiLisio
Associate Director of Undergraduate Education
Information Systems Program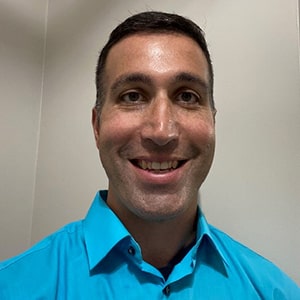 Gary DiLisio's commitment to his students goes beyond just being their academic advisor.
"For nearly 12 years, Gary has made every student who walks into his office feel important, heard, and like they have the support and resources to reach their goals," wrote Senior Advisor Correy Dandoy, who nominated DiLisio for the award. "He provides exemplary leadership to the Information Systems advisors so that we can be great resources to our students, showing that his commitment to students goes beyond just his advisees; it encompasses all students he comes in contact with."
As the Information Systems (IS) Department underwent a curriculum overhaul recently, DiLisio focused significant time and effort to seek out student input and ensure the new curriculum requirements maintained the program's rigor and status while also allowing students the flexibility to pursue their desires and passions.
"Gary absolutely views one of his most important roles as an advisor as that of connecting students with the most rich opportunities to lead them to success," Dandoy said.
In addition to putting together a slate of resources for student research opportunities and minor options and navigating a global pandemic, DiLisio also created two new programs to benefit students: the Information Systems Ambassadors and the Women in Information Systems Peer Mentoring Program.
Both programs aim to promote students' knowledge-sharing and community growth with others in the program as well as with prospective students.
"Gary is totally dedicated to guiding and assisting students. From the time they first express interest in applying to IS, through their time here, and after graduation, he surpasses his duties to make sure that every student is heard, their needs met, and their accomplishments valued," said Joseph Mertz, director of the IS program.
Even among all his duties, DiLisio never loses sight of the importance of showing up for students. His focus and dedication to their academic and professional aspirations never overshadow his commitment to supporting them as people.
Whether personally congratulating students on their accomplishments or helping them overcome challenges, DiLisio makes large impacts with the smallest and most thoughtful actions every day.
— Yana Ilieva
Spirit
Misti West
Collaborative Lab Manager
Biomedical Engineering Department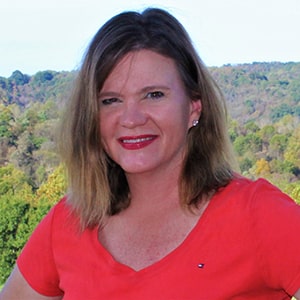 Misti West's spirit is indispensable as she goes above and beyond her job to make the Biomedical Engineering Department (BME) lab a safe, well-resourced and community-minded place to research and work.
West joined BME in April 2016, soon after the transition to the new Scott Hall building. Initially sought after for her technical know-how, West took the initiative to talk with faculty and students to understand their needs for the new lab environment.
She immersed herself in CMU policy and procedure and standardized lab procedures, which in turn encouraged collaboration among the various lab groups so that new and exciting ideas could be formed by mixing lab research specialties.
"Thanks to Misti, BME evolved from separate lab group silos into a large team where everyone helps and learns from each other," said BME Business Manager Keri Baker, who nominated West for the award. 
West's commitment to the BME lab community took on renewed importance with the onset of the pandemic. Recognizing the need to keep people safe as research continued, West worked with Facilities Management & Campus Services and Environmental Health & Safety to develop a set of protocols and formal training for all lab members.
"Once the groups were ready to resume research operations, they were able to enter a well-stocked, organized and safe laboratory environment," said Matthew Moneck, executive director of the ECE nanofabrication facility. "All thoughtfully prepared by Misti, in an effort to keep those she dutifully serves safe and successful."
In addition to keeping lab members safe, West seeks to foster a greater sense of community by regularly organizing demonstrations, research showcases and bonding activities such as scavenger hunts.
Prior to the pandemic West also planned and executed outreach activities to increase access to research experiences for young and underrepresented student populations. Graduate students were able to showcase their work and inspire visiting students to explore scientific careers.
Moneck said that managing the BME Collaboratory is not just a job to Misti. "She takes joy in teaching others and promoting research. Misti has been an inspiration to all of us."
— Yana Ilieva
Innovative and Creative Contributions
Rotem Guttman
Security Researcher
Information Networking Institute and Software Engineering Institute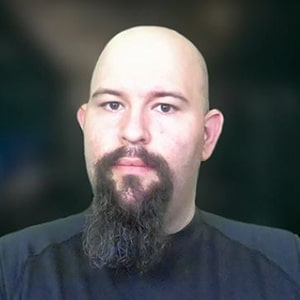 Rotem Guttman's innovation and creativity are transforming the student experience at the Information Networking Institute.
The capstone course for students studying cybersecurity involves a detailed, semester-long, teamwork-based incident response scenario. Due to the pandemic, some changes were necessary. Guttman used his ingenuity and creativity to transform the course not only to be viable as a remote class but also to create an engaging, informative and realistic experience for students.
"Rotem is a masterful storyteller, and his course is a master class in immersive teaching techniques," said Matt Kaar, a cybersecurity exercise developer at the INI and Software Engineering Institute. 
Guttman created a fictitious island called Ambrosia and immersed students in myriad storylines with a variety of characters who each had conflicting agendas. Students were organized into investigative teams that worked to create formal investigative reports and ultimately present their findings in mock hearings with real industry professionals as judges.
Taking on the challenge of translating an in-person course to an asynchronous one that would be completely immersive and engaging for all students across multiple time zones went so well due to Guttman's commitment, inventiveness and humor, the course will now be standard going forward – even in non-pandemic years.
As recent grad Michael Shanahan put it, "Professor Guttman ran a fast-paced, high-intensity class that was both creative and interesting and served as the perfect — and highly memorable — finale to my CMU academic career."
Even beyond this course, "Rotem is always looking for ways to engage students," said Sari Smith, senior director of strategic engagement, who nominated Guttman. "He has designed a cybersecurity board game called Three Envelopes, which has already been used in classes at Heinz."
Guttman's card game has been a unique and fun way to simplify security concepts and bring them to a younger audience. 
Colleagues recognize and appreciate Guttman's infectious enthusiasm and out-of-the-box solutions. His remarkable ability to execute ideas to create meaningful solutions leave lasting impacts on his students, fellow instructors and researchers at CMU.
— Yana Ilieva
Teamwork and Collaboration
The Contact Tracing Team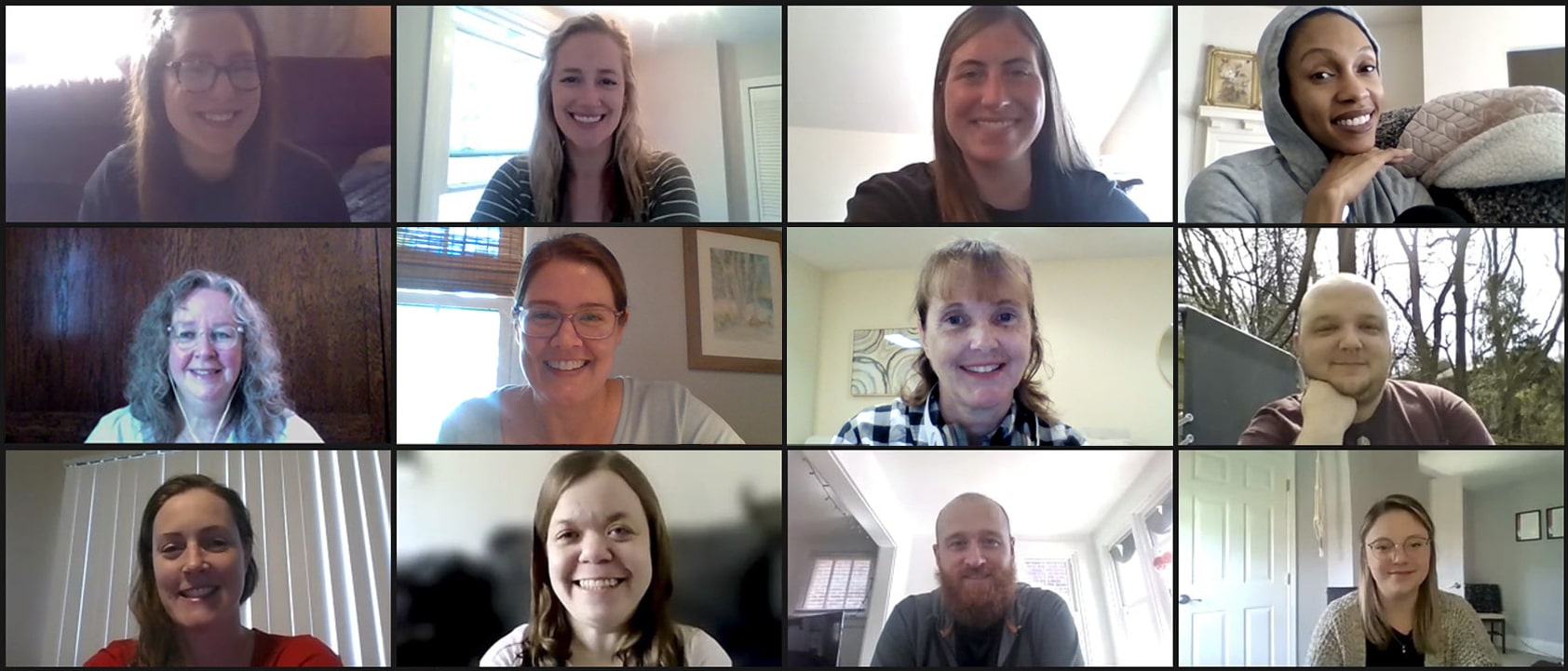 Top Row: Jena Grgurich, Chelsea Skinner, Natalie Cohen, Chelcey Beavers
Middle Row: Melanie Holcomb, Kelley Shell, Natalie Kurlander, Noah Riley
Bottom Row: Andrea James, Shannon Bono, David Sloan, Jaime Rzepecki
Not Pictured: Danny Brandt, Rosie Cheng, Erica Levin, Chris Moraga
The Carnegie Mellon Contact Tracing Team, a group of dedicated staff members from Conference and Event Services, Athletics, Health Promotion and Community Health and Well-Being, came together during a time of crisis — the COVID-19 pandemic — to help keep the campus community safe.
Led by Kelley Shell, director of the Health Promotion program at University Health Services (UHS), 16 CMU staff members implemented a major communications effort — contacting students, faculty and staff who tested positive to assess how they were feeling, collecting information about the places they've been and the people they've been in contact with, and providing them with information about isolation and quarantine.
They assessed the need for resources and support, made notifications to initiate the necessary cleaning, reached out to close contacts, and then conducted a myriad of follow-ups to ensure members of the campus community had the help they needed.
"The Contact Tracing Team has worked seven days a week, 365 days this year, contacting over 3,500 CMU community members to keep campus as safe as possible," said Maureen (Mo) Dasey-Morales, associate vice president for Community Health and Well-Being. "They have created a workflow process where one did not previously exist and collaborated extensively with other units in the university to serve the university community and the community at large."
In her nomination letter, Dasey-Morales said delivering news to someone that they tested positive for COVID-19 or they were a close contact of someone who did test positive and needed to isolate or quarantine, was often stressful, difficult and emotional.
"To bolster the team, they convened daily to divide up tasks and clarify roles, regularly re-trained and practiced skills, encouraged each other and found ways to laugh, and continually honed procedures and processes to make their work better for those they served," Dasey-Morales said.
Josh Centor, associate vice president for Student Affairs and director of Athletics, said the team exhibited the collaborative spirit for which Carnegie Mellon is known.
"We asked community members to take on tasks that were well outside of their expertise and perhaps their comfort zones," Centor said, "but in true Tartan fashion, our staff members were heroes. They worked together and learned new skills. It was incredible to see."
— Bruce Gerson