June 04, 2020
Class of 2020 Graduate Awarded Fulbright Grant to Teach English Abroad
By Heidi Opdyke opdyke(through)andrew.cmu.edu
Media Inquiries
Jocelyn Duffy
Associate Dean for Communications, MCS
At a time when most people are staying close to home due to the COVID-19 pandemic, Carnegie Mellon University graduates are looking ahead to future travel as Fulbright Student Grantees.
Mellon College of Science graduate Jonathan Fritz is among that group. Fritz applied for a Fulbright grant for the 2020-2021 cycle through CMU's Fellowships and Scholarships Office, which helped seven recent graduates complete successful applications for this year's grants.
The U.S. Department of State's Bureau of Educational and Cultural Affairs sponsors the Fulbright U.S. Student Program to "increase mutual understanding between the people of the United States and the people of other countries." Winners are selected based on a number of factors, including their proposal, called a "Statement of Grant Purpose," academic record and personal qualifications. 
Carnegie Mellon provides resources for students to pursue nationally competitive scholarships and fellowships, like the Fulbright program offerings. Experiences like these can help them develop skills in research, teaching and cross-cultural communication skills valuable to employers.
"We are sending some of our top students out into the world, which raises CMU's profile internationally," said Stephanie Wallach, assistant vice provost for undergraduate education and head of Undergraduate Research and National Fellowships.
The 2020-2021 Fulbright cohort would typically begin this fall but start dates have been pushed back to at least Jan. 1, 2021, depending on the country to which each student will travel. The Fulbright program for 2019-2020 grantees was suspended in March.
Jonathan Fritz, Class of 2020, bachelor of science in physics and German studies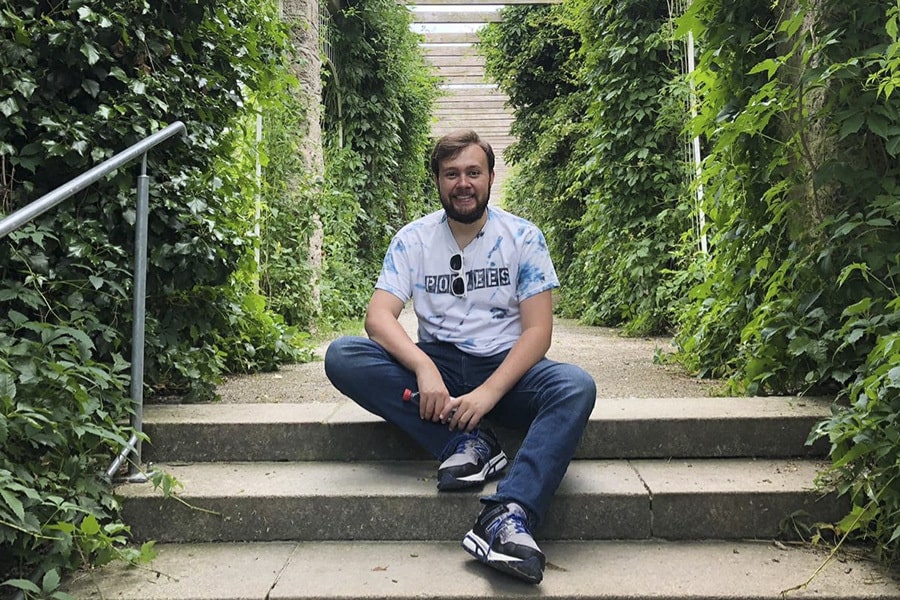 Jonathan Fritz, who graduated with bachelor's degrees in physics and German studies, will head to Germany as an English Teaching Assistant.
Fritz began studying German as a hobby when he was about 11 years old. Even as he gravitated toward the sciences, developing interests in calculus and physics, Fritz continued studying German. "It's more a part of my identity," he said.
Given both his interests in language and science, Fritz had to decide what Fulbright track to pursue. He chose to apply for the English teaching assistantship rather than a research grant.
"It would have made sense to have done research in Germany in physics, but I distinctly wanted to do a program to let me take a step back from science and immerse myself in the culture," Fritz said. "During my undergraduate time I bounced around a lot in academic interests so I am able to be flexible and adapt to different challenges. I'm very interested to see how those skills will manifest together as a successful Fulbright."
Fritz said that he was initially unsure if he should pursue a Fulbright but that Richelle Bernazzoli, associate director of Undergraduate Research and National Fellowships at CMU, and other staff members encouraged him and were with him through the whole process.
"The Undergraduate Research Office gave me the confidence and the tools to apply and see it through," he said. "CMU has opened so many doors for me and then also said, 'keep pushing.' No one has ever said no, either. It's always a question of 'How do we get there?'"