September 20, 2023
CMU Artificial Intelligence Experts Brief Policymakers
The human minds behind AI provide insight on transformative innovations
Media Inquiries

Name

Peter Kerwin

Title

University Communications & Marketing
This September, Carnegie Mellon University researchers — leaders in developing artificial intelligence (AI) tools to benefit society — lent their expertise to a series of policy briefings in Washington, D.C, and at the 78th United Nations General Assembly in New York.
As AI continues to rapidly evolve, CMU is leading national conversations around its fair use and development.
---
The Need for Transparency in Artificial Intelligence
Ramayya Krishnan(opens in new window), dean of CMU's Heinz College of Information Systems and Public Policy, appeared before the U.S. Senate Committee on Commerce, Science and Transportation Subcommittee on Consumer Protection, Product Safety and Data Security on Tuesday, Sept. 12. Chaired by U.S. Sen. John Hickenlooper, the hearing explored how to increase transparency in AI technologies for consumers, identified uses of AI that are beneficial or "high-risk" and evaluated the potential impact of policies designed to increase trustworthiness in the transformational technology.
Krishnan presented senators with four recommendations: 
Require all federal agencies to use the NIST (National Institute of Standards and Technology)

AI Risk Management Framework

(opens in new window)

during the design, development, procurement, use and management of their AI use cases. 

Require all AI models (open source and closed source models) that produce content to label their content with watermarking and provenance technology and provide a tool to detect the label. 

Require standardized documentation, such as audited financial statements, that would be verifiable by a trusted third party (e.g., an auditor). Akin to nutrition labels on food packaging, these make it clear what went into producing the model. 

Investing in a trust infrastructure, such as an 

AI lead response team (ALRT) 

(opens in new window)

to connect vendors, AI system deployers and users. The ALRT would catalog incidents, record vulnerabilities, test and verify models, and recommend solutions and share best practices to minimize systemic risks as well as harm stemming from vulnerability exploits. ALRT is modeled after the computer emergency response team (CERT) established by the government at Carnegie Mellon in the late 1980s in response to cyber security vulnerabilities and threats.
In a @thehill op-ed, Heinz Dean Ramayya Krishnan & @SCSatCMU Dean Martial Herbert explain the importance of the federal government forming an AI Lead Rapid Response Team (ALRT) to manage #AI. "There is no time for delay. We need to act now." https://t.co/4pXasYMWNI

— Heinz College at CMU (@HeinzCollege) July 19, 2023
---
Governing AI Through Acquisition and Procurement
j(opens in new window
Chairman @SenGaryPeters asked @rayidghani what procedures must be put in place to monitor AI purchases within government.

His answer? Audit 3 areas:
1. What values will the system achieve?
2. How was the system built?
3. How does the system interact with people? pic.twitter.com/86tK1f49EU

— Homeland Security & Govt. Affairs Committee — Dems (@HSGAC) September 15, 2023
---
Artificial Intelligence for Accelerating Progress on the Sustainable Development Goals
---
AI and National STEM Workforce Development Needs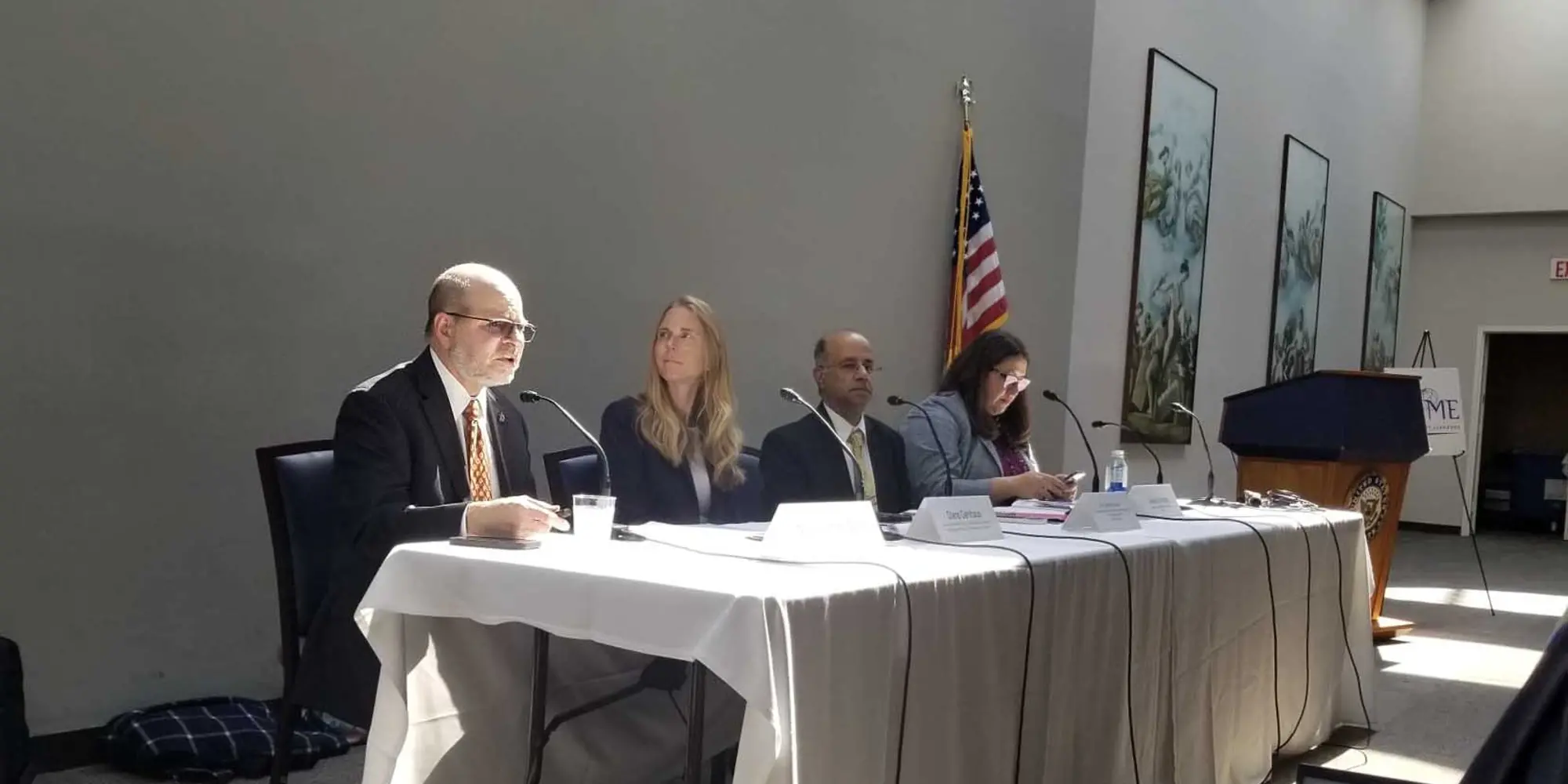 On Sept. 27, Carnegie Mellon University's Jon Cagan(opens in new window)(opens in new window) served as the moderator during a congressional briefing entitled, "AI and National STEM Workforce Development Needs," at the Hart Senate Office Building in Washington, D.C. 
The panel conversation, organized by the American Society of Mechanical Engineers, the Institute of Electrical and Electronics Engineers, and the Senate AI Caucus, focused on opportunities and challenges regarding artificial intelligence and machine learning in the workforce, including technology development, training and education. 
---
  Carnegie Mellon University's Block Center for Technology and Society Shares AI Expertise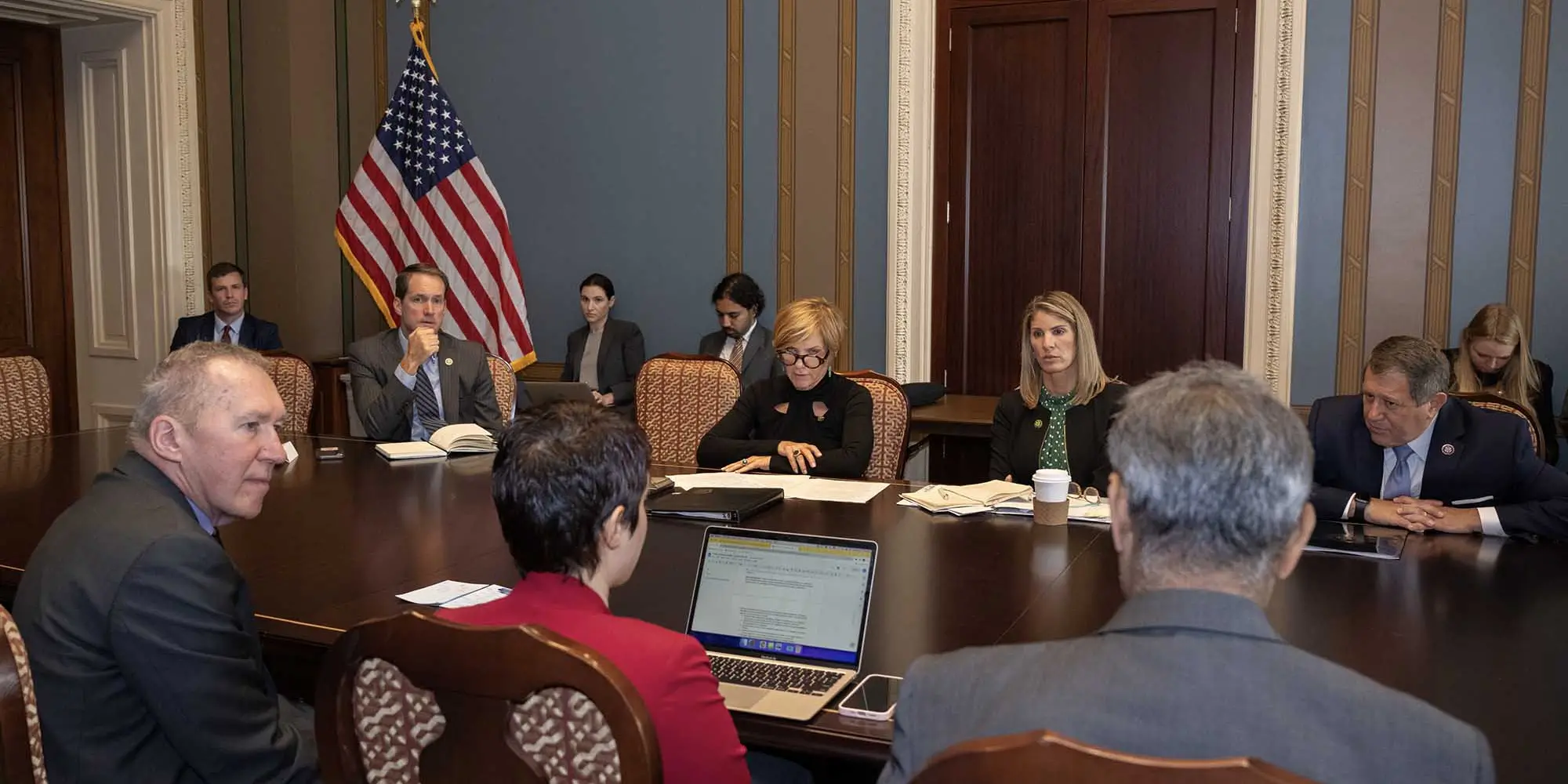 On Sept. 27, experts from Carnegie Mellon University's Block Center for Technology and Society(opens in new window) participated in a roundtable discussion with members of the New Democrat Coalition(opens in new window) Artificial Intelligence (AI) Working Group and the Problem Solvers Caucus(opens in new window) to inform policymakers of the latest advancements, opportunities and challenges surrounding AI. The meetings were facilitated by U.S. Rep. Susie Lee, a double alumna(opens in new window) of CMU, whip of the New Democrat Coalition and vice-chair of the Problem Solvers Caucus.
"As a Tartan, I was especially proud to welcome my alma mater, Carnegie Mellon University to Capitol Hill to talk about the future of AI policy," said Lee. "Our conversations bridged divides across the aisle and across the fields of policy and technology, and at a time when it could not be more important. AI is the next frontier for the world, including for policymakers on the Hill, and because it's such a critical issue, I'm proud to see that both Democrats and Republicans can come together to listen to the experts and pave the policies that will drive our country forward in a safe and responsible manner."
Participating in the roundtable discussions were CMU faculty members Rayid Ghani(opens in new window) and Hoda Heidari(opens in new window) from the Block Center's Responsible AI leadership team, Ramayya Krishnan(opens in new window), faculty director of the Block Center, and Tom Mitchell(opens in new window) from the Block Center's Technology and Ethics leadership team. The team presented the latest research, solutions and tools from the center, addressed opportunities in AI innovation to be more inclusive and improve quality of life, and answered pressing questions from policymakers.
"As AI continues to evolve on a daily basis, it's important that policymakers stay abreast of the impacts AI has on society, the economy and our lives," said Steve Wray, executive director of the Block Center. "We are proud of the expertise within the center and our ability to serve as a go-to resource for policymakers across the country — especially in our nation's capital."