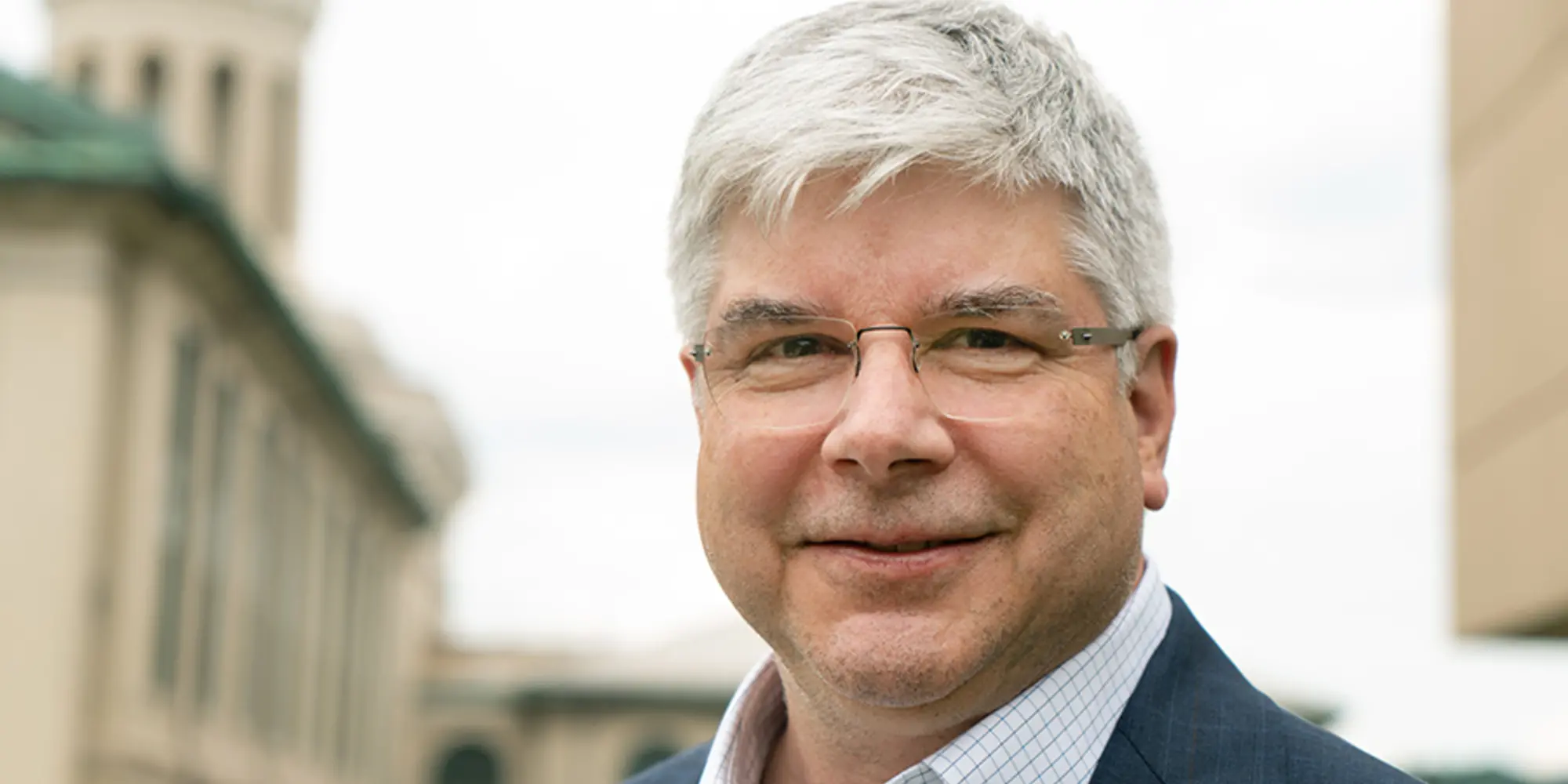 September 18, 2023
CMU Dean Demonstrates How AI Could Advance SDGs at UN Briefing
Media Inquiries

Name

Hannah Diorio-Toth

Title

College of Engineering

Name

Peter Kerwin

Title

University Communications & Marketing
Today, College of Engineering Dean Bill Sanders(opens in new window) participated in a briefing at the United Nations. He was joined by Carnegie Mellon University Africa(opens in new window) student Choukouriyah Arinloye. The event, "Artificial Intelligence for Accelerating Progress on the Sustainable Development Goals: Addressing Society's Greatest Challenges(opens in new window)," was held as part of the 78th United Nations General Assembly and was hosted by U.S. Secretary of State Antony Blinken.
The briefing was attended by foreign ministers, policymakers, academics and researchers, industry leaders from technology companies, AI startups, innovation hubs, civil society organizations working on AI policy and international organizations. The goal of the event was to discuss how artificial intelligence (AI) systems will help address society's greatest challenges. Participants, including Sanders and Arinloye, were asked to present demonstrated concrete applications of AI that could advance progress in achieving the Sustainable Development Goals(opens in new window), including applications focused on health, education, food security, energy and climate action.
During the event, Sanders presented about the College of Engineering's location in Kigali, Rwanda. He spoke about how CMU-Africa is building a digital future for the continent through artificial intelligence education and research partnerships. During his presentation he highlighted the Master of Science in Engineering Artificial Intelligence(opens in new window) program and the African Engineering and Technology Network(opens in new window). 
Arinloye, who is pursuing her master's degree in information technology, spoke about her experience at CMU-Africa, the work she is doing with AI and her future goals to use her education to improve economic growth in Africa through geointelligence. Arinloye described a research project she worked on, which investigated the potential of AI to detect flood patterns in satellite images.
 
Sanders and Arinloye were joined by representatives from Amazon, Anthropic, Google, IBM, Inflection AI, Meta, Microsoft, OpenAI, Bill & Melinda Gates Foundation, and Schmidt Futures.