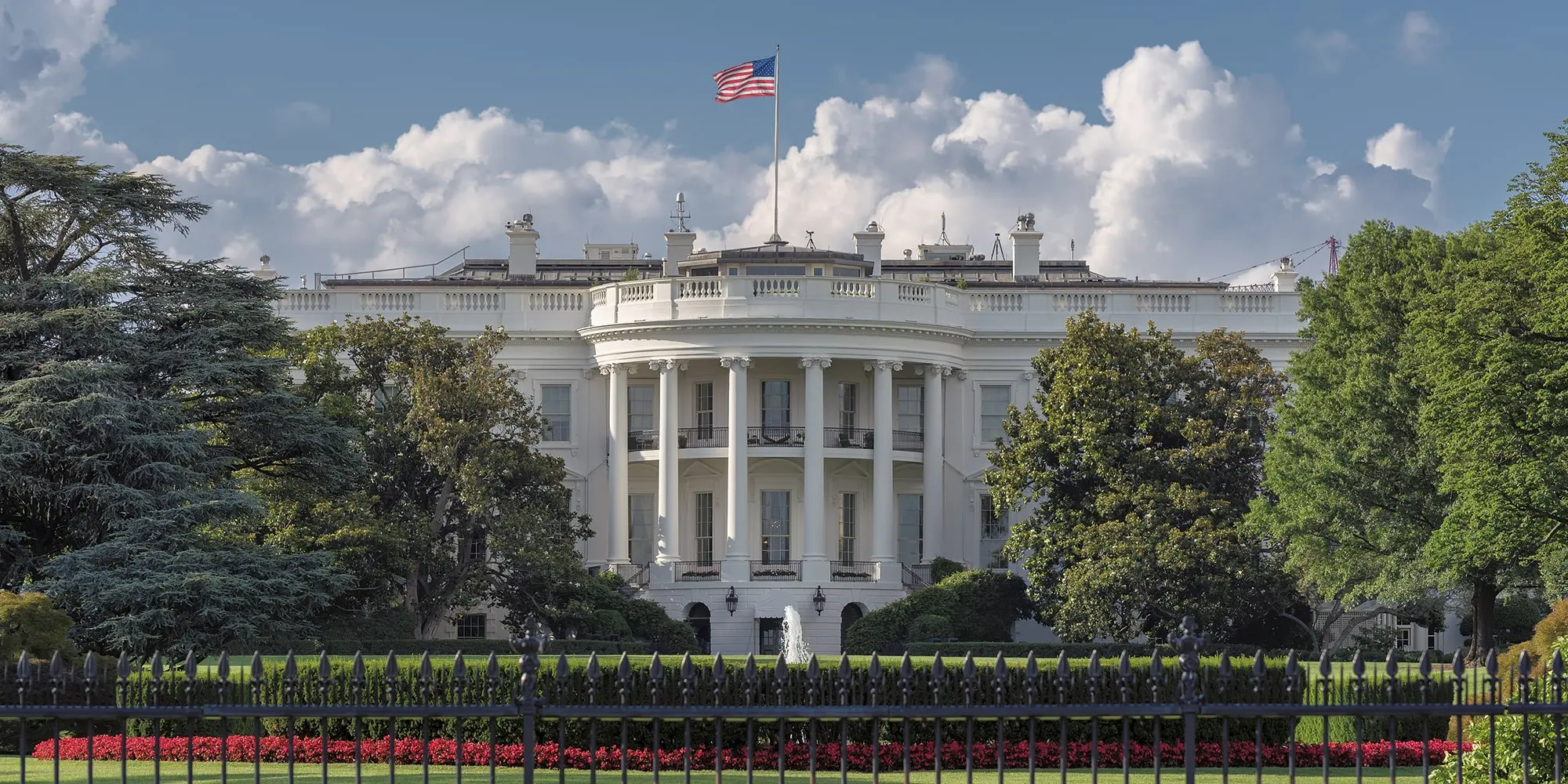 August 9, 2022
CMU President Jahanian Joined U.S. President at Signing of the Historic CHIPS and Science Act
Media Inquiries
Carnegie Mellon University President Farnam Jahanian(opens in new window) joined President Joe Biden today for the signing into law of the CHIPS and Science Act of 2022(opens in new window). The CHIPS Act is a $280 billion package aimed at boosting semiconductor manufacturing in the U.S. and improving competitiveness with China. The Act also provides tens of billions of dollars to fund scientific research and development, and to spur the innovation and development of other U.S. technology.
"It is a privilege to represent Carnegie Mellon University at the White House as President Biden signs the CHIPS and Science Act," Jahanian said. "This historic piece of legislation — the result of extraordinary bipartisan cooperation in the House and Senate over several years representing all corners of the nation — will shape the next frontier of science and technology and catalyze long-term economic growth.
"Now the real work begins: mobilizing academia, industry, government, workers and local communities all across the U.S. to collaborate in unprecedented, innovative ways to turn this once-in-a-generation opportunity into real impact to benefit all Americans."
Jahanian was an early proponent of the measure, testifying in April 2021(opens in new window) before the House Science, Space and Technology Committee in an effort to increase federal funding for research. Many in the CMU community helped inform the legislative process and embraced the opportunity to harness research and innovation.
Jahanian's testimony focused on three key areas: doubling federal investment in research over the next several years; doubling the number of fellowships for graduate students and post-doctoral researchers in science and engineering, as well as increased support for initiatives in STEM education across preK-12, education and workforce training and re-skilling; and the role higher education can play to significantly expand the geography of U.S. innovation and broaden participation in an innovation-based economy.
When the bill was passed on July 28, Jahanian stressed the impact this law will make on a local level. "Passage of this legislation is vitally important for Pittsburgh and southwestern Pennsylvania. Like never before, these measures will unleash new opportunities for innovation, workforce and education partnerships that engage our communities with the advanced technologies that have transformed our region, such as AI(opens in new window), robotics(opens in new window), energy(opens in new window) and advanced manufacturing(opens in new window)," he said. "This legislation embodies the proven Pittsburgh model of successfully harnessing the power of research and innovation to drive economic development, create jobs and spur regional revitalization for the benefit of all."
Joining President Jahanian at the signing was CMU Associate Vice President for Government Relations Tim McNulty, Director of Federal Relations Debra Tekavec, and Graduate Student Assembly PresidentDivyansh Kaushik.