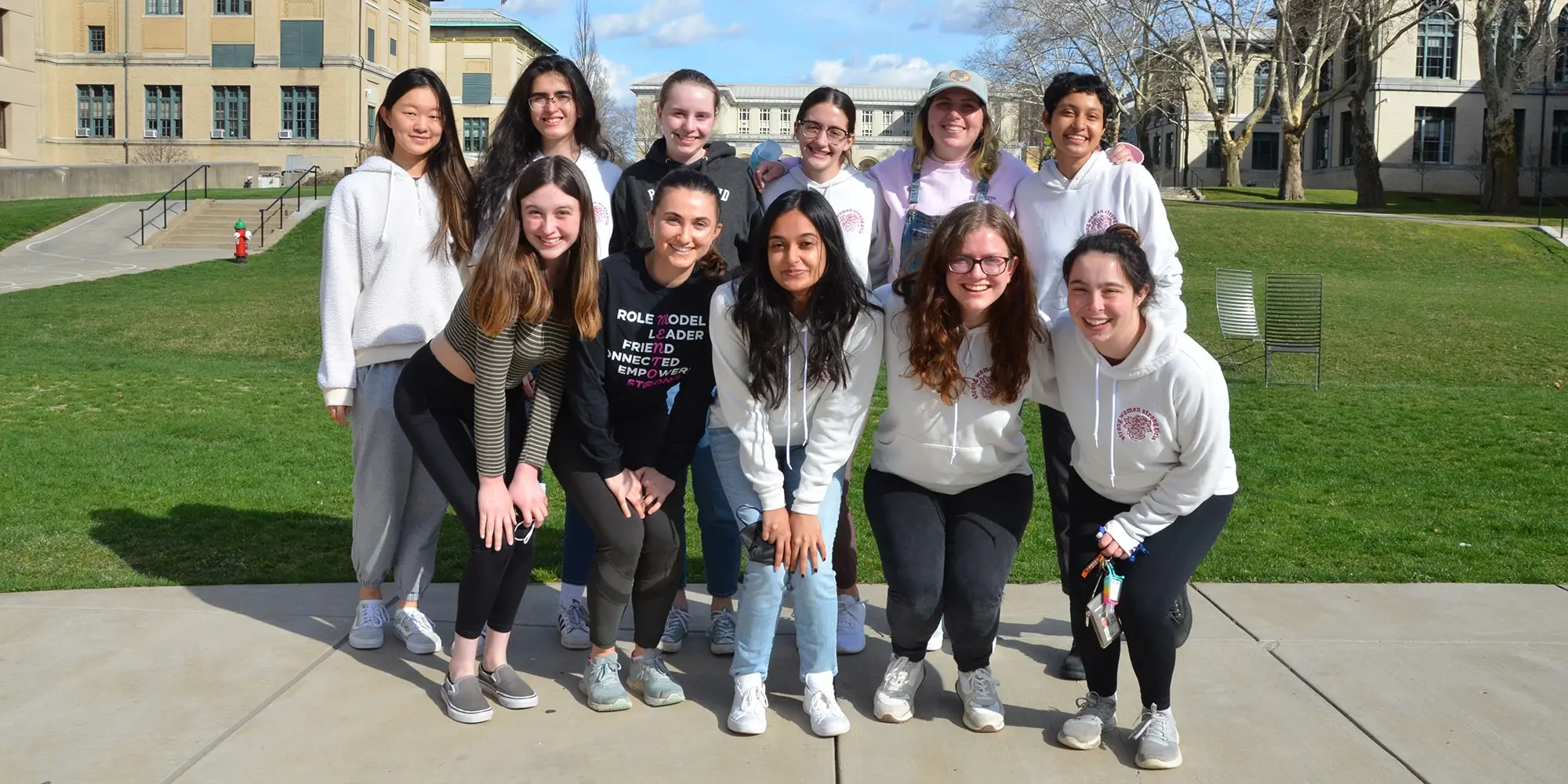 April 25, 2022
Strong Women Strong Girls Builds Strong Bonds
Media Inquiries

Name

Ryan Scarpino

Title

University Communications & Marketing
Strong Women Strong Girls (SWSG) has long focused on women's empowerment. Since the founding of Carnegie Mellon University's SWSG(opens in new window) chapter in 2006, the organization has paired Tartans with elementary schools across Pittsburgh to mentor and empower young girls.
Over the course of a semester, mentors and mentees bond with one another as they learn about trailblazing women and explore their interests through hands-on activities.
"Our whole objective is to make them more confident and feel empowered to do whatever they want. A lot of the mentees might struggle with self-esteem issues and might not know of what opportunities they have," said Victoria Patella, a senior studying chemistry(opens in new window) and a SWSG mentor. "We want to create a space for them to feel like they can be truly themselves and can explore whatever options they want in their lives."
With curriculum provided by the overall SWSG Pittsburgh branch, mentors can focus on creating connections with and among the mentees, with the goal of inspiring them to explore and pursue new passions.
"The next generation is absolutely incredible and they're going to be doing amazing things," saidAnanya Bhat, a senior studying information systems(opens in new window), and the CMU SWSG co-director. "I hope their experience with SWSG emboldens them to do anything they want to do, and that they never feel worried or concerned because of anything to do with their gender."
The partnership goes beyond facilitating learning activities, with mentors and mentees writing to one another via journal entries each week. The younger students are provided with a safe space to share, often creating strong bonds that enhance the lives of mentors as well as mentees.
"Engaging with the local Pittsburgh community really takes you out of the college bubble," said Co-Director Surabhi Singh, a junior studying computer science(opens in new window). "You're reminded that you don't always have to take everything so seriously. You can be a kid again for a little bit, just let your creative imagination run wild."
The mentors of SWSG aim to create an environment that mentees can feel comfortable and excited about — a place to explore their authentic selves — especially those without easy or stable lives outside of school.
"While there are still a lot of barriers to break down and things to overcome, I hope that SWSG mentoring can help lift these young girls of all backgrounds and push them into paths that make this world a better place," Bhat said.
SWSG's mentors also get a chance to be mentored themselves by professional women throughout Pittsburgh. Singh experienced that mentoring this year and said it's been invaluable.
"I didn't expect to connect with my professional mentor as much as I did. It's so helpful to talk to someone about life and careers and help me work through finding my own solutions to issues," Singh said. 
As campus adviser LD Ortis(opens in new window) put it, "SWSG is all in the service of students. We help our CMU students develop their leadership skills so they can in turn support these young girls in their identity development and future aspirations."
Mentees take a snack break during a pre-pandemic SWSG field trip to the CMU campus.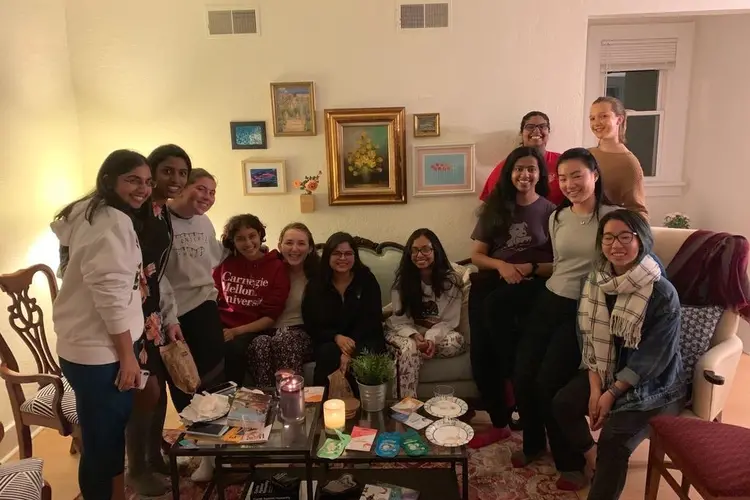 SWSG brings together undergraduate students from all majors, creating a close-knit community.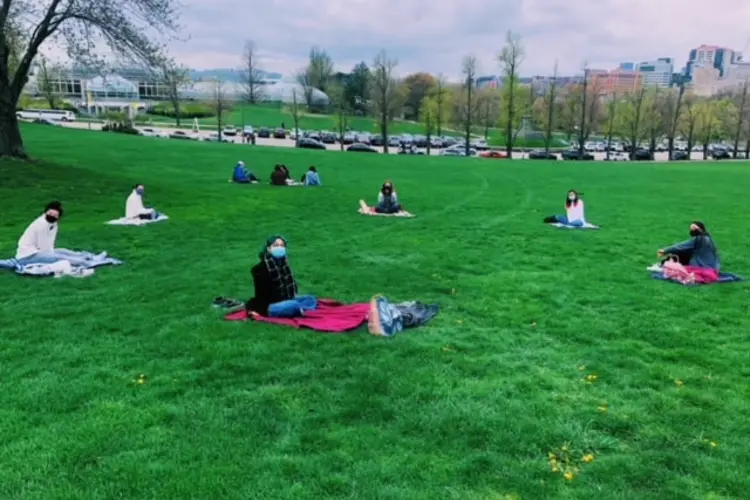 During the pandemic, mentoring was virtual but mentors found time to have socially distanced bonding time with one another.