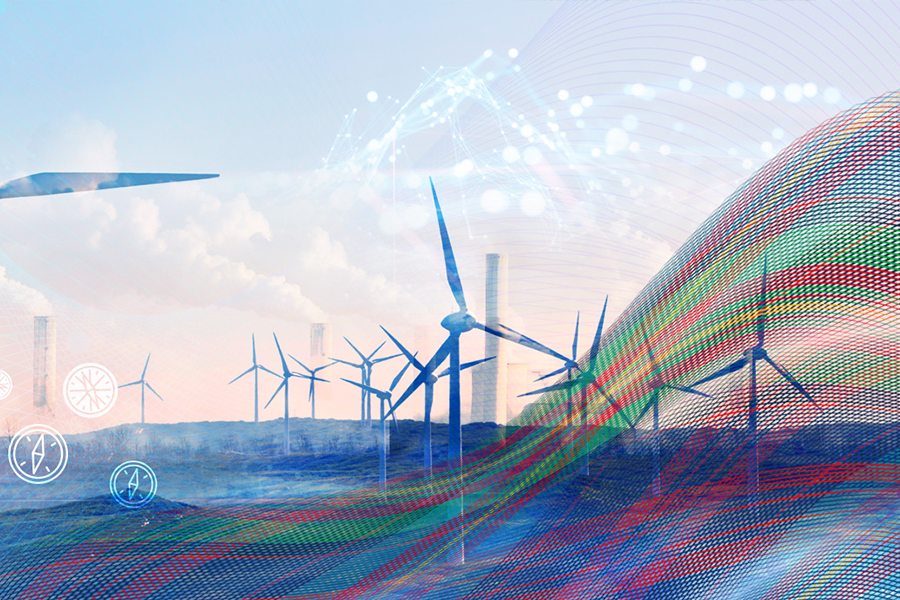 October 03, 2019
CMU Announces New Initiative in Pursuit of Sustainable Development Goals
This initiative, the first Voluntary University Review, will be organized around objectives that strengthen CMU's commitment to sustainability; across all 17 of the United Nation's Sustainable Development Goals (SDGs), will link our sustainability efforts across education, research and practices among CMU students, faculty, staff and local community members. 
This initiative's efforts will be led by a standing steering committee comprised of co-chairs David Dzombak, Scott Institute Faculty Affiliate, Hamerschlag University Professor and Head of the Department of Civil and Environmental Engineering; Steve Guenther, University Engineer and Assistant Vice President of Facilities Management and Campus Services; and Sarah Mendelson, Distinguished Service Professor of Public Policy and Head of Heinz College in Washington, D.C.
A newly-formed standing Sustainability Advisory Council, a group of CMU scholars, administrators, staff and students, will also provide counsel to the steering committee and CMU Provost and Chief Academic Officer James H. Garrett Jr. on opportunities that exist regarding Carnegie Mellon's goals for sustainability education, research and practice within the framework of the SDGs.
These Scott Institute Faculty Affiliates serve on the Advisory Council:
Vivian Loftness - Scott Institute Energy Fellow

, School of Architecture, College of Fine Arts

Nick Muller - Scott Institute Energy Fellow, Tepper School of Business, College of Engineering 
Anna J. Siefken - Scott Institute Executive Director 
Nina Baird, School of Architecture, College of Fine Arts
Neil Donahue, Steinbrenner Institute, Mellon College of Science, College of Engineering
Peter Scupelli, School of Design, College of Fine Arts
Pittsburgh Spotlighted as Leader in Advancing Sustainable Development Goals
On Sept. 23, 2019 in New York City, Carnegie Mellon joined other leading universities, city and state governments, foundations and businesses at "American Leadership in Advancing the Sustainable Development Goals," a convening organized by the United Nations Foundation (UNF) and the Brookings Institution. Held on the margins of the UN General Assembly, it served as a reminder that leadership in the United States on the SDGs is coming from many different places and people.
You can read more about this first-of-its-kind UNF/Brookings Institution gathering, as well as CMU's collaboration with the City of Pittsburgh and other partner institutions, by reading our university's press release.
At the event, Carnegie Mellon announced these six commitments to help our university advance toward these globally-focused SGDs over the next 10 years:
We commit to educate CMU students around the world about the SDGs, recognizing that this framework applies to all of us and represents a special opportunity to create a more peaceful, prosperous, planet with just and inclusive societies.
We commit to help solve pressing problems brought to light by the SDG framework, by acting boldly, taking risks, and applying creativity. 
We commit to do this work collaboratively, an approach deeply embedded in our university culture.
We commit that through education, research, partnerships and operational activities, we will demonstrate advancement of the SDGs at CMU.
We commit to create a Voluntary University Review of work being done at CMU and will report these findings in New York as the UN General Assembly meets next year.
We therefore commit to do more to align our work with the SDGs and build on the good work already done by CMU faculty, students, staff and alumni – whether focused on mitigating climate change, eliminating food waste, reducing violence or ending human trafficking. 
The Sustainability Initiative's Steering Committee and Advisory Council will lead the following charges:
Grow awareness of the United Nations' Sustainable Development Goals (SDGs) across the university
Elevate the university's engagement with the SDGs
Oversee a process of community engagement known as a "Voluntary University Review"
Develop processes to identify and present high-priority opportunities for the university to consider
Advise on the strengths, weaknesses, opportunities, and challenges regarding CMU's engagement with the SDGs
Communicate to the university and the world about our SDG progress and commitments
Carnegie Mellon is building upon two decades of an engaged effort in support of the broader definition of sustainability afforded by the SDGs. Our university's focus includes education, research, and practice in building environmentally sustainable, peaceful, just and inclusive communities.
CMU has maintained existing institutional commitments in the sustainability realm.