2020 Events
Energy, Resilience, and COVID-19 – Pivoting in 2020


Webinar #5 - Utility Planning  | Jun 18, 11 AM EDT
With leadership from the region's top utilities, we delved into how each of their relief strategies are aiding Pittsburgh consumers and discussed operational readjustment plans for 2020. Featured speakers included:
Krysia Kubiak,

 

Director, State Regulatory Strategy and Government Affairs - Duquesne Light Company
Jeffrey Nehr,

 

Vice President, Business Development - Peoples Natural Gas
James Stitt,

 

Manager, Sustainability - Pittsburgh Water and Sewer Authority
This discussion was moderated by CMU Scott Institute for Energy Innovation Executive Director Anna. J. Siefken.
From Idea to Invention to Intellectual Property 


Webinar: What Startups and Innovators Need to Know | Jun 11, 11 AM EDT
Understanding the Intellectual Property (IP) and Patent processes when building a startup can be uniquely challenging for inventors. As a Power Connector with the Department of Energy's American-Made Solar Prize, the Scott Institute highlighted this important topic for startups, student teams, and researchers. Legal experts with national law firm Babst Calland (a newly-named Connector, shared best practices from filing and managing costs to protecting IP.
The Scott Institute's Jay Whitacre (a seasoned entrepreneur) and Anna J. Siefken joined experts from Babst Calland for an informative discussion:
Justine Kasznica,

 

Shareholder; Chair, Emerging Technologies - Babst Calland
Carl Ronald, Shareholder, Emerging Technologies and Corporate and Commercial Groups - Babst Calland
Energy, Resilience, and COVID-19 – Pivoting in 2020


Webinar #4 - Infrastructure Planning - A Resistance v. Resilience Framework | Jun 4, 11 AM EDT
As we begin to plan for the recovery phases of COVID-19, how will innovation play a role in the restoration of our economy and the adaptation of a zero-carbon future? In our fourth installation of the "Energy, Resilience and COVID-19" webinar series, we examined how social, environmental and technical resiliency frameworks can better prepare our energy systems. The following panelists shared their insights on the next wave of innovation:
Katrina Kelly-Pitou,

 

Economics & Energy Systems Strategist - SmithGroup
Nicholas Muller,

 

Associate Professor of Economics, Engineering, and Public Policy; Lester and Judith Lave Development Chair in Economics, Engineering, and Public Policy - Carnegie Mellon University
Karina Ricks,

 

Director, Department of Mobility and Infrastructure - City of Pittsburgh
This discussion was moderated by CMU Scott Institute for Energy Innovation Executive Director Anna. J. Siefken.
Energy, Resilience, and COVID-19 – Pivoting in 2020 


Webinar #3 - Discussing Technologies that Enable Resilient Electrical Infrastructure | May 21, 11 AM EDT
The residual impacts of COVID-19 will affect everyday life in unimaginable ways. As we consider improvements to the energy systems we have in place, how can we translate current grid planning strategies to emergency technologies in the wake of future pandemics? In this webinar, leading experts explored what COVID-19 has exposed about our national electrical infrastructure and shared predictions for future maintenance and alternate sources for reliance. The discussion featured:
Dan Carnovale, Power Systems Experience Center Manager – Eaton

Matineh Eybpoosh, CEO & Co-Founder – WattLearn (Engineering '15)

Julian Lamy, Senior Optimization Software Engineer – Tesla (Engineering '16)

Travis Schneider, Business Development Manager – RE2 Robotics, a Carnegie Mellon University spinoff
Energy, Resilience, and COVID-19 – Pivoting in 2020


Webinar #2 - Leading by Example: Pittsburgh's Energy Resiliency in Times of Crisis | May 7, 11 AM EDT
Before COVID-19, the City of Pittsburgh began developing solutions to combat resiliency challenges plaguing Pittsburgh communities. In 2014, the City joined the Rockefeller Foundation's 100 Resilient Cities Network. Since then, Pittsburgh has proven to be a trailblazer in innovation, technology and energy in times of crisis. During this fireside chat, City of Pittsburgh Chief Resilience Officer Grant Ervin discussed how resiliency planning has contributed to emergency strategies today.
Battery Modeling Webinar Series Presented by Energy Fellow Venkat Viswanathan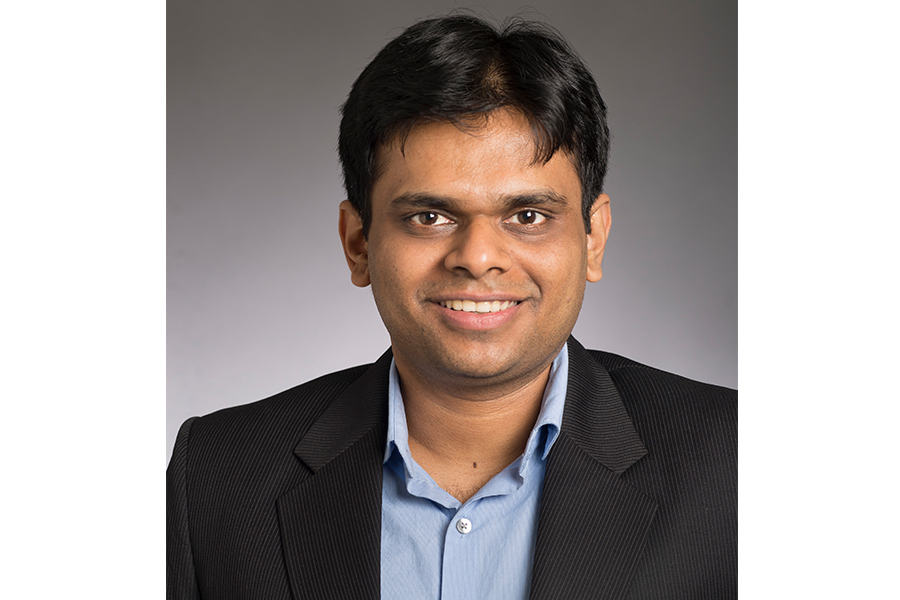 PhD student Jiapeng Liu from The Hong Kong University of Science and Technology will led this session. View his research paper.
This event was part of the new Battery Modeling Webinar Series hosted by Scott Institute Energy Fellow Venkat Viswanathan. The webinar series brings together talks centered around modeling batteries, both physics-based and data-driven.
Webinar #1: Robotics and Energy - How can Robotics improve Energy Resilience in a time of crisis? | April 23, 11 AM EDT
COVID-19 has sharply highlighted the importance of safe and reliable energy systems to keep essential businesses and hospitals operational in times of need. Robotic technology may be key to improving energy resilience in the face of crisis. We explored this topic in a discussion with two thought leaders in energy and robotics. This Fireside Chat featured Duquesne Light Company Director of Innovation Josh Gould and RE2 Robotics Business Development Manager Travis Schneider.
Diego Cafaro, Scott Institute Visiting Senior Fellow and Associate Professor at the Chemical Engineering School of the National University of Littoral (UNL), Argentina, gave a tech talk on the role of optimization concepts and tools within the development of shale oil and gas resources.
Duquesne Light Company President and Chief Executive Officer Steven Malnight kicked off the Scott Institute for Energy Innovation's 2020 Distinguished Lecture Series with an exciting presentation titled "Future Vision of the Innovative Electric Power Grid."
We hosted Jeff Sakamoto, professor of Mechanical Engineering, Materials Science and Macromolecular Science and Engineering at the University of Michigan, for a tech talk on solid-state batteries. Sakamoto also serves as the solid-state battery lead at the University of Michigan Energy Institute. 
Hosted by the City of Pittsburgh and CMU's Scott Institute for Energy Innovation, this invite-only meeting explored how you can use the Guaranteed Energy Saving Act (GESA) to finance building energy efficiency. Attendees learned how to set up the right project scope to maximize success, the financing options available to MUSH organizations and best practices to incorporate a GESA contract within an existing organization's legal framework.
Over 35 participants represented organizations from industry; local, state and national government agencies; foundations; universities and nonprofits.
In this seminar, Mauro Salazar, postdoctoral scholar at the Autonomous Systems Lab in the Department of Aeronautics and Astronautics at Stanford University, discussed his work on the application of optimization methods towards mobility solutions.
2019 Events
2018
This 1.5-day symposium focused on fundamental aspects of electrochemical energy storage and conversion and had a series of tutorial talks and technical talks from professors, students and postdoctoral researchers. The symposium, sponsored by the Wilton E. Scott Institute for Energy Innovation at Carnegie Mellon University, brought together researchers in energy storage and conversion.
Getting Published: A Seminar by John Uhlrich from Energy Technology | November 2
From the perspective of an editor, John Uhlrich presented on the current state of publishing in energy research and the physical sciences, including chemistry, materials science and engineering, by outlining the roles, responsibilities and ethical obligations of authors, editors and reviewers. The talk included tangible examples and how-to's related to publishing in journals and what editors look for when evaluating a manuscript submission.
The Past as Prologue: Learning from the Climate Changes in Past Centuries | October 22
Dr. Michael Mann reviewed work over the past decade aimed at establishing the nature of, and factors underlying, patterns of large-scale climate variability in past centuries. He discussed evidence from proxy climate reconstructions spanning the past millennium, the comparison of proxy reconstructions with climate model simulations forced by past natural and anthropogenic forcing, and results from climate modeling experiments in which proxy evidence is assimilated directly into coupled ocean-atmosphere model simulations.
Dr. Mann also discussed insights from proxy forward modeling that suggest the possibility that estimates of climate sensitivity derived entirely or partly from tree-ring evidence of past temperature changes may be biased low.
Creating and Leading a Smart City - Insights from Portland, Maine: A Seminar by Jon Jennings | October 22
Portland Maine is known as the Phoenix City for rising from the ashes after multiple devastating fires in the 20th century. The resilience of the community combined with trademark New England resourcefulness have propelled Portland, the largest city in Northern New England, into a leadership role in the implementation of smart city policies and practices. The Scott Institute co-hosted City Manager Jon Jennings who has led the implementation of some the most advanced energy saving strategies in the country to facilitate  investments in next generation transportation infrastructure such as the INRIX highly autonomous bus platform.

The event was co-sponsored by Heinz College of Information Systems and Public Policy, the Scott Institute, and Metro21.
The 'Unconventional' Energy – Water Nexus: Marcellus Shale Gas Development in Appalachia | October 16
The Carnegie Mellon University Wilton E. Scott Institute for Energy Innovation and the Civil and Environmental Engineering Department co-hosted a seminar by Pennsylvania State University Professor of Environmental Engineering William Burgos. His presentation was titled, "The 'Unconventional' Energy – Water Nexus: Marcellus Shale Gas Development in Appalachia." 
Abstract: The development of unconventional oil & gas (O&G) resources has fundamentally changed energy production in the United States. This development has led to increased demands for fresh water and increased volumes of O&G wastewater. This talk presented two case studies in Pennsylvania: #1 focused on disposal of wastewater from Marcellus Shale gas wells to surface water, and #2 focused on disposal of conventional O&G wastewater onto roads.
Study on Activity-Specific Feedback on Energy Consumption: A Seminar by Verena Tiefenbeck | October 8
Dr. Verena Tiefenbeck, who leads the Bits to Energy Lab at the Chair of Information Management at ETH Zurich, Switzerland, delivered a presentation titled, "Feedback, Fast and Slow – A Field Study on Activity-Specific Feedback on Energy Consumption." Digitalization increasingly provides the necessary tools to collect, analyze, and communicate data at population scale. In the energy sector, millions of smart meters have been deployed across the globe, making it possible to provide timely and specific feedback to firms and households on their energy consumption. Yet, most smart metering programs have resulted in very modest savings effects, creating a wave of disillusionment among policymakers and industry stakeholders.
The event was co-sponsored by the Heinz College of Information Systems and Public Policy, the Wilton E. Scott Institute for Energy Innovation, and the Carnegie Mellon Electricity Industry Center. 
Distinguished Lecture Series - DOE NETL Acting Director: Driving Next-Generation Fossil Energy Innovation | September 24
This talk, by U.S. DOE National Energy Technology Laboratory Acting Director Sean Plasynski, showcased the history of NETL, highlighted ongoing technical work, and discussed the current priorities within the fossil energy programs that NETL implements for DOE's Office of Fossil Energy.
Seminar by Joshuah Stolaroff, Carbon Capture Program at Lawrence Livermore National Laboratory | August 15
Wean Hall 3701, Carnegie Mellon University, 5000 Forbes Avenue, Pittsburgh, PA 15213
Advanced manufacturing, including 3D printing of polymers, metals, and ceramics, offers a range of opportunities to improve performance and access new applications in clean energy. A PhD alumnus of CMU, Dr. Stolaroff now runs the carbon capture program at Lawrence Livermore National Laboratory. His seminar was titled, "Advanced Manufacturing for Carbon Capture and Clean Energy Systems."
This event was co-sponsored by the Scott Institute and the Center for Climate and Energy Decision Making.
Seminar by Robert Kirshner, Chief Program Officer for Science, Gordon & Betty Moore Foundation | April 24
Marquis Conference Room, Scott Hall 5201, Carnegie Mellon University, 5000 Forbes Avenue, Pittsburgh, PA 15213
CMU's Wilton E. Scott Institute for Energy Innovation and the Mellon College of Science hosted a Seminar by Robert Kirshner entitled, "From the Accelerating Universe to Accelerating Science."
After 30 years on the astronomy faculty at Harvard, Robert Kirshner is now the Chief Program Officer for Science at the Gordon and Betty Moore Foundation in Palo Alto. Kirshner described the Moore Foundation and its approach to philanthropy, which includes about $100 million per year for science. He described some of the foundation's interests in data science, quantum materials, marine microbiology, and astronomical instruments, including the Thirty Meter Telescope. Kirshner also sketched the progress of the Moore Inventors' Program to encourage invention at research institutions.
Documentary Film Screening: The New Fire | April 16 
McConomy Auditorium, Jared L. Cohon University Center, Carnegie Mellon University, 5000 Forbes Avenue, Pittsburgh, PA 15213
The Scott Institute was proud of host this special free screening of The New Fire at CMU and a discussion with Director David Schumacher and Jessica Lovering, who was featured in the film. 
What can we do to mitigate climate change? Nuclear power has been vilified in popular culture and among much of the environmental community. Yet the next-generation reactors currently in development may actually be key to avoiding global catastrophe. The young entrepreneurs heading this energy revolution realize they're up against more than the climate clock – they need to convince all of us that the new nuclear is safe and achievable.
This event was sponsored by the Scott Institute, CMU Energy Club, AB Films and the University of Pittsburgh Nuclear Engineering Program.
From April 4-6, 2018, energy thought leaders from industry, government, academia, and the nonprofit sector gathered to engage and collaborate on energy research, trends, innovative technologies, and opportunities.
Key Events:
4/3 | Pre-event Energy Industry Career Fair
4/4 | Kickoff, Keynotes, Evening VIP Panel
4/5 | CMU Energy + Cleantech Investor Forum
4/6 | Allegheny Cleantech University Prize Collegiate Competition
The Scott Institute's Annual Energy Week featured events like a Distinguished Mayor's Forum on "Energy & Resilience: How Smarter Cities are Preparing for the Future," keynote speeches, panel sessions on topics, such as smart grids, battery technologies and building performance, plus so much more! 
Allegheny Region Cleantech University Prize Competition (Part of CMU Energy Week) | April 6
Our 2018 Cleantech University Prize Competition took place Friday, April 6. Learn more.
Toyota Research Institute's Abraham Anapolsky on Combining High Throughput Synthetic Methods and Computational Materials Science | Jan. 29
Where: Marquis Conference Room, Scott Hall 5201, Carnegie Mellon University, 5000 Forbes Ave, Pittsburgh, PA 15213
One of the greatest engineering challenges of the 21st century is the discovery of materials that are fully optimized while being constrained by physics and socioeconomic factors (e.g. toxicity, resource availability, recyclability, etc.). 
2017
2015
Cleantech University Prize Jamathon | December 2, 2015
On Wednesday, December 2, 2015 from 4:30-6:30 pm in Wean Hall 3701 on the Carnegie Mellon Campus, Allegheny Cleantech UP hosted a Jamathon -- a shortened version of Startup Weekend. The goal was for student entrepreneurs with ideas in renewable energy and energy efficiency to connect with other students who might form the basis for a team with the right collection of expertise to be successful in the competition.

Students from all area universities attended this event.
Sunshot Catalyst Prize Competition Jamathon | August 12, 2015
Entrepreneurs, developers, working professionals, mentors, makers, doers, and enthusiasts joined the Scott Institute on August 12, 2015 from 3-6 pm, for the Department of Energy's Sunshot Catalyst Prize Competition Jamathon. Participants recruited team members to work on a new cleanweb business idea in the solar or buildings space that can be implemented with software, data, or automation, or they selected an idea at catalyst.energy.gov. 

This event facilitated the creation of a video pitch that could be used to apply to the SunShot Catalyst Business Innovation contest, one of four in the Sunshot Catalyst series, with prizes from $1,000 to $100,000. The event took place on Carnegie Mellon's campus. 

View the photo archive of this event on The Scott Institute's Facebook page. 
Innovating for Competitive Advantage Webinar Series: The Pennsylvania Infrastructure Technology Alliance and the Oil & Gas Industry
PITA, Catalyst Connection / Scott Institute (May 2015)

This series focused on several oil & gas industry technologies in development at CMU and funded by the Pennsylvania Infrastructure Technology Alliance (PITA) and how industry can be a partner in those research activities. We discussed wireless ultrasonic detection of defects in clad-steel oil and gas pressure vessels as well as using mobile laboratories to characterize methane and other emission from natural gas production.  
PITA is a Pennsylvania Department of Community and Economic Development (DCED) program. 
2014
QER Public Meeting
Natural Gas: Transmission, Storage and Distribution
U.S. Department of Energy / Scott Institute (July 2014)
U.S. Department of Energy Secretary Ernest Moniz visited CMU to lead a public meeting on natural gas and its role in America's energy future. The DOE forum, part of the Quadrennial Energy Review (QER) established earlier this year by U.S. President Barack Obama, was hosted on CMU's Pittsburgh campus by the Wilton E. Scott Institute for Energy Innovation.
2013
Shale Gas and Implications for Regional Manufacturing
Scott Institute/National Academy of Engineers (April 2013)
A symposium hosted by CMU's Scott Institute for Energy Innovation and the National Academy of Engineers (NAE) examined the role of shale gas in manufacturing, transportation and the environment. 

A recording of the event is below, in four parts.