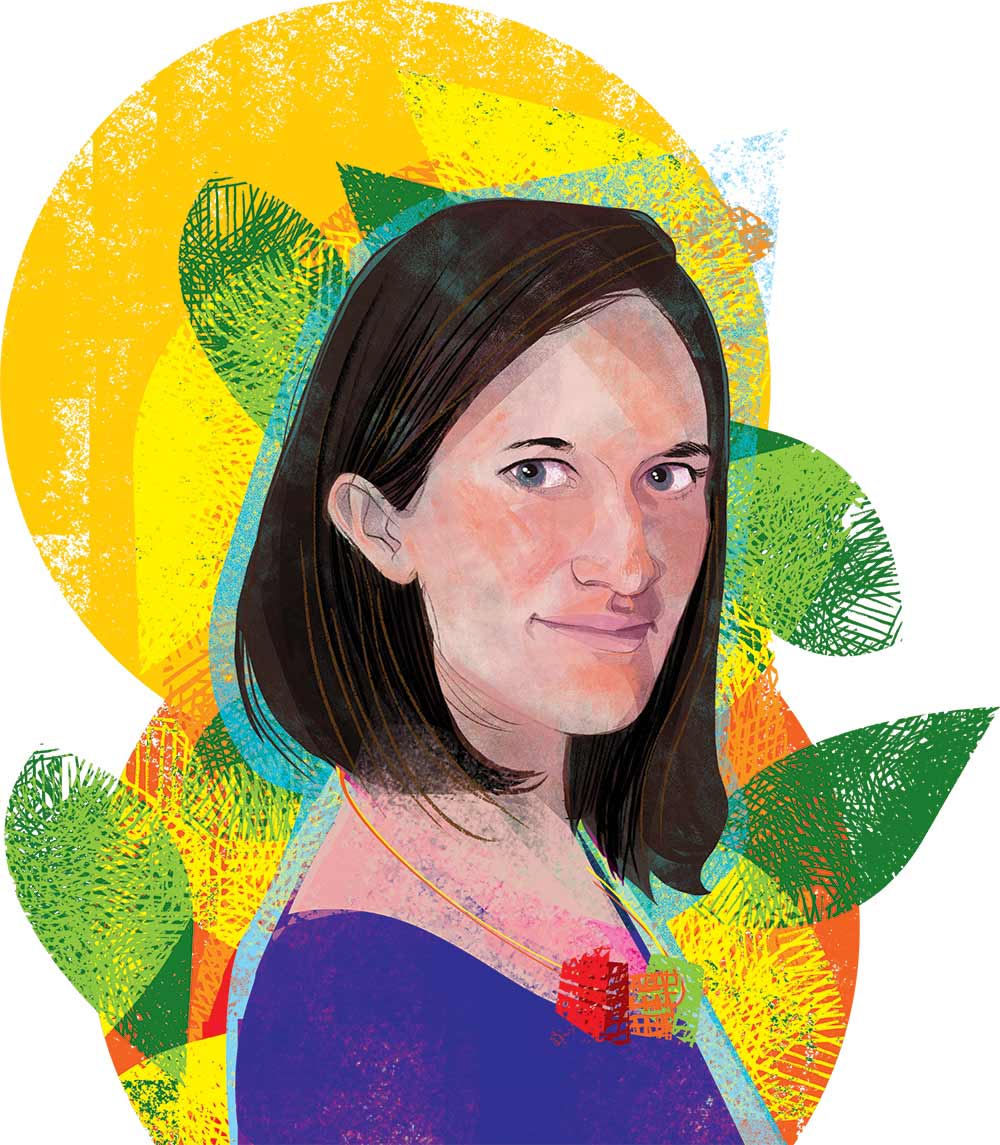 Green Future
Andrea Love Spearheads Sustainable Building Design
written by
Alexis Trbovich
Andrea Love puts sustainability at the heart of the building projects she commands, helping to make the goal of a carbon neutral future a reality. And the architectural world is taking notice.
Love, principal and director of building science at Payette, helps spear-head the Boston-based firm's cutting-edge work in sustainable building design and contributed to its prestigious 2019 American Institute of Architects Architecture Firm Award.
"This was such a great honor," Love said. "We won for our fusion of design and high performance. That [award] was the one I have been most proud of because that was validation of what I have been pushing for and focusing my career on."
Love's commitment to sustainability began at the Carnegie Mellon University School of Architecture. In fact, it was the opportunity to conduct research in building performance that initially attracted her to the program.
Love found an intellectual home at CMU and credits several professors, including Vivian Loftness and the late professor Ömer Akin, for their influence in fostering her passion for building science. It was a study abroad experience with Akin at the Daus Institute in Germany that solidified her focus on urbanization and ecology.
After graduating and designing facilities in Chicago, Love joined Payette, where she has helped to transform the firm into a sustainability powerhouse alongside fellow CMU alumni and principals Charlie Klee, George Marsh and Michael Hinchcliffe. Beyond advocating for sustainability, she has established a culture of rigorous exploration and design supported by quantitative analysis.
Love's leadership skills and far-reaching impact on the practice led her to be promoted to director of building science in 2013 and to principal in 2018. She also joined the national jury for selecting the 2020 AIA Top 10 projects.
"This rapid rise within the firm was a testament to Andrea's leadership skills and her influence on the practice that has reached far beyond building science," Klee said. "She has established herself as a force to be reckoned with."