Wednesday, June 2, 2010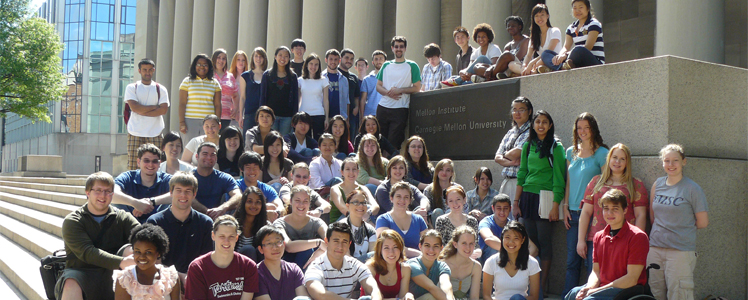 Ready, Set, SURP!
On May 24, 81 undergraduates from Carnegie Mellon University as well as external universities and colleges gathered to kickoff the 2010 Summer Undergraduate Research Program (SURP) hosted by the Department of Biological Sciences. With the guidance of faculty mentors, these undergraduates will strengthen their scientific training by undertaking research projects during the intensive 10-week program.
Eighteen of these students, known as summer scholars, will formulate their own scientific questions and goals, conduct experiments to test their hypotheses, and present their findings at a poster session and symposium. Their research spans the disciplines of biological sciences and chemistry. The 18 scholars include nine Howard Hughes Medical Institute (HHMI)-supported students from Carnegie Mellon and nine National Science Foundation Research Experiences for Undergraduates (NSF-REU) students from external institutions.
Fifty-one additional undergraduates participate in the HHMI Researchers program and work within faculty laboratories at Carnegie Mellon and the University of Pittsburgh. Furthermore, twelve rising sophomores are working in groups of three on research projects with a team of departmental faculty members in the HHMI-sponsored Summer Research Institute (SRI).
SURP students not only conduct research throughout the summer, but also attend professional development and social activities organized by the Department of Biological Sciences and the Carnegie Mellon-wide summer research program, Go Research!