Recent News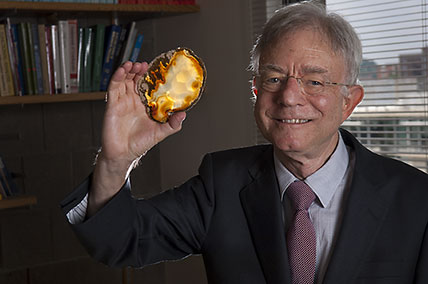 Mathematical Sciences's David Kinderlehrer has been named a Fellow of the American Association for the Advancement of Science (AAAS). AAAS Fellows are elected by their peers in recognition of the recipients' distinguished efforts to advance science or its applications.
---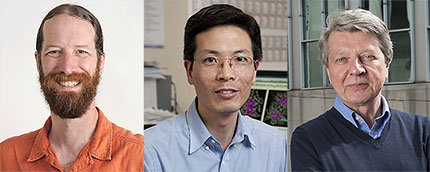 Chemistry professors Neil Donahue, Rongchao Jin and Krzysztof Matyjaszewski are among the world's most highly cited researchers in science, according to Thomson-Reuters.
---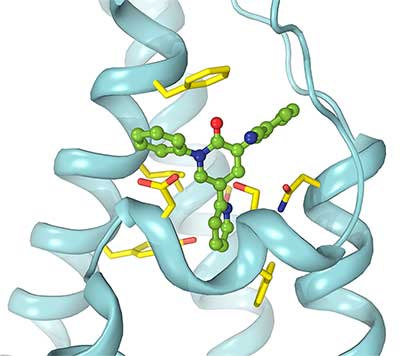 Chemistry's Maria Kurnikova is part of a team that published a paper in the journal Neuron that shows how one class of epilepsy drugs blocks the spread of out-of-control electrical signals in the brain during a seizure.
---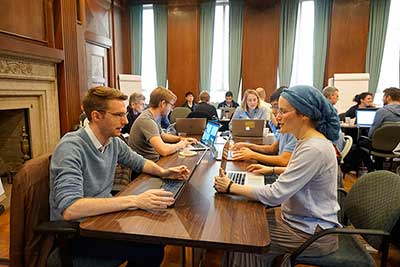 Sixty-five faculty, post-docs and graduate students from around the world came to Carnegie Mellon's Pittsburgh campus for the Large Synoptic Survey Telescope Dark Energy Science Collaboration's Hack Week on Nov. 7-11. Hack Week was organized by McWilliams Center for Cosmology researcher and Associate Professor of Physics Rachel Mandelbaum.
---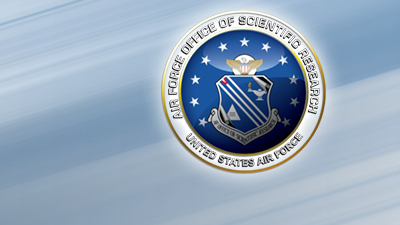 Hayden Schaeffer, assistant professor of mathematical sciences, has received a three-year grant from the Air Force Office of Scientific Research's Air Force Young Investigator Program to support his work on sparse modeling, partial differential equations, and machine learning.
---