Recent News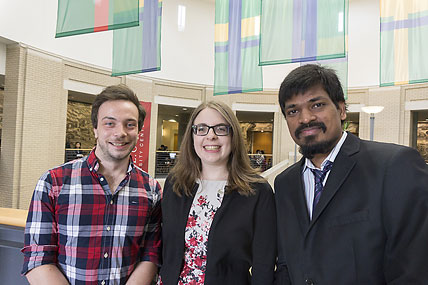 The Mellon College of Science (MCS) presented its awards for education and research during the college's annual faculty meeting on Monday, May 2. Winners included Clive Newstead, Rebecca Alford and Shadab Alam.
---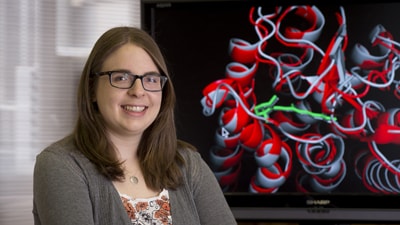 Carnegie Mellon University senior chemistry major Rebecca Alford is one of 12 college seniors and first-year graduate students nationwide to be named a 2016 Hertz Fellow by the Fannie and John Hertz Foundation.
---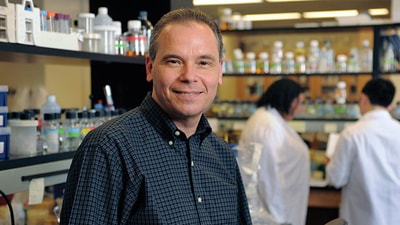 Noted microbiologist, teacher and Carnegie Mellon University alumnus Aaron Mitchell has been named head of the university's Department of Biological Sciences in the Mellon College of Science.
---
In the field of mass spectrometry, scientists like Carnegie Mellon University's Mark Bier are making big innovations to understand tiny particles. That technology, which impacts everyday life, may even reveal whether there is life on Mars.
---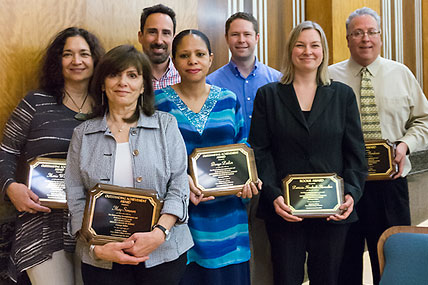 ---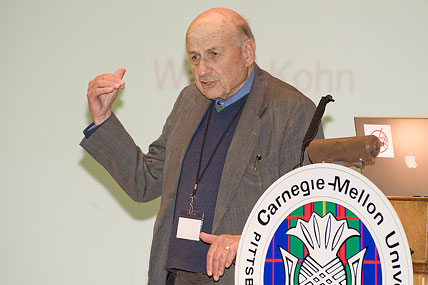 Nobel Prize-winning physicist Walter Kohn, a former professor at the Carnegie Institute of Technology (CIT), now Carnegie Mellon University, died on April 19. He was 93. Kohn won the Nobel Prize in Chemistry in 1998, sharing the prize with the late John A. Pople, who was also a former member of the Carnegie Mellon faculty.
---
MCS Education Award winners Po-Shen Loh and Brooke McCartney were also honored.
---