July 28, 2021
News Briefs
Reminder: Upload Your Vaccine Documentation to the Database by August 2 
All enrolled students are required to upload their COVID-19 vaccine documentation to CMU's Vaccine Database no later than August 2 via the HealthConnect portal. Information required includes an image of your vaccine card or documentation, the type of vaccine received and the dates when received.
Students are required to participate as part of the university's fall 2021 vaccine requirement for all enrolled students.
U.S.-based faculty and staff who choose not to participate in the vaccine database will be presumed to be non-vaccinated and must comply with COVID-19 mitigation protocols, including wearing facial coverings, completing the daily self-assessment and participating in Tartan Testing each week they will be on campus. 
COVID-19 vaccine clinics will be offered on campus in August and September for those who have not yet received the vaccine. An appointment is necessary to receive a vaccination at these clinics. To schedule your appointment, please visit this webpage.
See the COVID-19 Vaccine Database webpage for more details.
CMU Joins Nationwide Effort in Support of the DREAM Act
On behalf of the university, CMU President Farnam Jahanian has signed a letter, co-authored by the American Business Immigration Coalition and the Presidents' Alliance on Higher Education and Immigration, urging congressional leaders to pass the bipartisan DREAM Act of 2021, which would provide Dreamers with a path to U.S. citizenship.  
The Development, Relief, and Education for Alien Minors Act, known as the DREAM Act, is a United States legislative proposal to grant temporary conditional residency, with the right to work, to unauthorized immigrants who entered the United States as minors — and, if they later satisfy further qualifications, they would attain permanent residency.
The letter, signed by more than 400 university and business leaders across the U.S., comes on the heels of a Texas federal judge's declaration calling the Deferred Action for Childhood Arrivals (DACA) unlawful and closing the DACA program to future applicants. DACA, which protects Dreamers from deportation, is a United States immigration policy that allows some individuals who were brought to the U.S. illegally as children to receive a renewable two-year period of deferred action from deportation and become eligible for a work permit in the U.S.
In signing the letter, President Jahanian was joined by the presidents of many other universities, including Harvard, Princeton, New York, Cornell, Columbia and Stanford.
"While we don't know exactly how many Dreamers we have at CMU, any action that would deny even one of our students a CMU education and membership in our community is deeply distressing," Jahanian said. "These children and young adults have so much to offer, and our Congressional leaders and representatives should act quickly to find a solution that can secure their futures and allow them to contribute their talents to our nation."
The letter calls on Senators Chuck Schumer and Mitch McConnell and their colleagues in Congress to pass the Dream Act, granting relief from deportation for 98,000 Dreamers who graduate from high school every year and 427,000 undocumented college students.
"These students are working diligently to advance themselves, including pursuing careers in health, STEM, and teaching, notwithstanding the uncertainty they live with regarding whether they will be able to complete their education, invest in beginning careers, businesses, and families, and ultimately become citizens," the letter states.
CMU Names New VP for University Communications and Marketing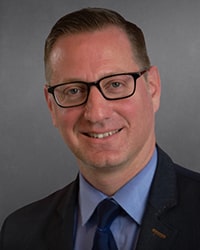 Following a comprehensive national search, Carnegie Mellon has named Nicholas Scibetta, who recently led marketing and communications for Stony Brook University, to the position of Vice President for University Communications and Marketing, effective August 16.

Scibetta is charged with formulating and executing a cohesive, comprehensive and multi-dimensional communications strategy capable of enhancing CMU's reputation and furthering the goals of the entire university, including its schools, colleges, units, campuses and locations worldwide.
"The goals and expectations of this critical position directly align with Nicholas' experience leading communications and marketing in higher education, in addition to his work across many industries on the corporate and agency side. I believe that, with the depth and breadth of his past leadership roles, he is well-positioned to work with partners across CMU to amplify CMU's reputation and impact," said President Farnam Jahanian.

Scibetta will oversee CMU's University Communications and Marketing Division, which includes media relations, internal communications, social media, integrated marketing, digital strategy and creative services and production. He will also foster collaboration with CMU's colleges and schools to highlight the full scope of the university's world-renowned education and research.

"Carnegie Mellon is a remarkable university with a rich history of innovation, creativity and societal impact. I am honored to join CMU's leadership team and excited to work with partners across the university to shine a spotlight on the transformative and outstanding work of Tartans around the world," Scibetta said.
Swartz Center Announces 2021-22 Innovation Commercialization Fellows
The Swartz Center for Entrepreneurship recently awarded four Innovation Commercialization Fellowships for 2021-2022. This year's recipients are: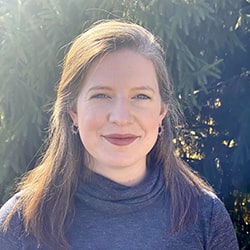 Megan DeBari is a Ph.D. candidate in the Materials Science and Engineering Department whose research and work with startup Biombyx are focused on improving and commercializing acoustically sensitive silk biomaterials that can be triggered to degrade post-implantation, non-invasively.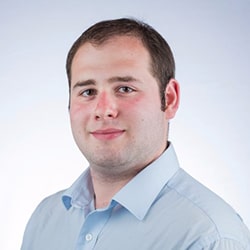 Matthew Guttenberg is a Ph.D. candidate in the Mechanical Engineering Department who is researching a complex system analysis algorithm called Incepts, which couples high-fidelity battery and vehicle dynamics to accurately simulate fleets of electric vehicles. Applications include accurate trip-planning, fleet analysis and charger infrastructure optimization for various types of electric vehicles.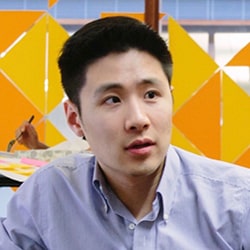 Yongsung Kim is a postdoctoral fellow in the Human-Computer Interaction Institute. His recent research and work with Skeema focuses on developing platforms to lower the costs for individuals in making sense of the web for complex research tasks, such as deciding on a new digital camera or learning about a new scientific domain, while simultaneously capturing their work processes to help the community of future users with similar interests.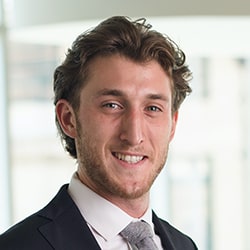 Mathew Polowitz, is an MBA + MSPP candidate in the Tepper School of Business. He is the co-founder of Equa Health, which was born in CMU's Health and Human Performance Lab, and conducts research on stress management strategies and interventions for understanding stress resilience processes. Equa Health is creating an interactive mindfulness training technology focused on building resilience, wellness and performance mindset in the workforce.
The Innovation Commercialization Fellows program is a yearlong program with the goal of accelerating the process of commercializing university research. It aims to foster entrepreneurship among graduate students, postdoctoral fellows and research personnel who work directly with faculty investigators to conduct scientific experiments, solve problems and innovate. Fellows are awarded $50K in funding and participate in dedicated workshops and intensive mentoring to pursue their startup idea. Since 2015 the program has awarded 34 fellowships.
Learn more about the Innovation Commercialization Fellows program.
Psychology Ph.D. Students Receive NSF Graduate Fellowships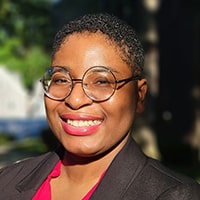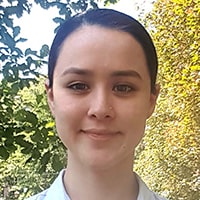 Two Ph.D. students in Carnegie Mellon's Department of Psychology, Sophie Robert and Chisom Obasih, have received graduate fellowships from the National Science Foundation (NSF). The fellowship offers a $34,000 stipend along with a $12,000 cost of education allowance for three years. These fellowships will assist Obasih and Robert in their research efforts. 
Robert's research focuses on how the human brain is organized. By comparing people who have had as much as half of their brains removed for epilepsy treatment with healthy patients of the same age, she hopes to see how the preserved parts of the brain adapt to epilepsy surgeries and how the remaining structures in the brain can reorganize. Robert sees her work in cognitive neuroscience as an ideal combination between principles of psychology and neuroscience.
Obasih's research investigates auditory perception and selective attention. She explores how people learn to group together similar sounds based on auditory properties, for example pitch or duration, into auditory categories. She also wants to see how selectively attending to these different properties plays a role in the learning process.
Find out more about Robert and Obasih.
Qualcomm Names Robotics Doctoral Students Innovation Fellows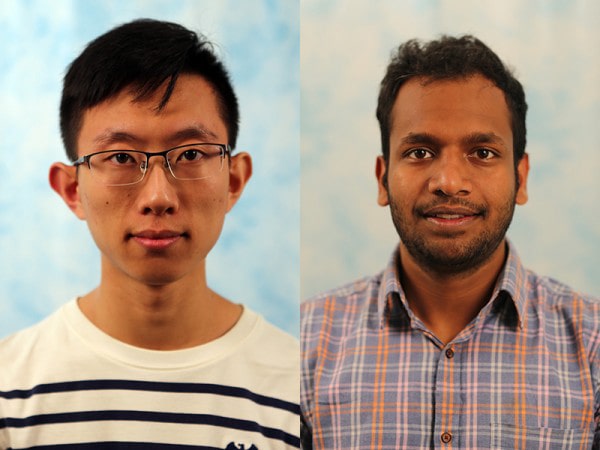 Qualcomm has accepted Gengshan Yang and N Dinesh Reddy into its current class of Innovation Fellows for the pair's work on creating computer-generated 3D models of traffic, people, animals and their interactions in cities. Their project, "Open World 3D Dynamic Reconstruction for Smart Cities,"  joins 15 others projects selected from the hundreds that applied, and will receive $100,000 in funding and mentoring from top Qualcomm engineers.
Understanding the varied activities in urban centers is a challenge facing smart cities, whose components — humans, buildings, modes of transit, animals, etc. — interact in many ways. Some of those ways are common, like vehicles stopping at an intersection to allow pedestrians to cross, and some rare, like construction, festivals or accidents. These rare events are hard to reconstruct with current computer vision algorithms.
Yang and Reddy, both Ph.D. candidates in the Robotics Institute, gathered unlabeled videos from mobile devices and city surveillance cameras and built a framework that can reconstruct these scenes in a 3D model usable by smart city applications and other industries. Their framework allows models to be created from the videos themselves, rather than relying on predefined shapes. It can model rare and uncommon objects and generalize scenes beyond existing methods.
Find out more about their project. 
In Memoriam: Remembering William Keech, John Rangos and Lee Weiss
William Keech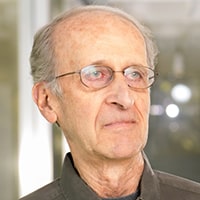 William "Bill" Robertson Keech, an emeritus professor of political economy, social and decision sciences and head of the Department of Social and Decision Sciences at Carnegie Mellon from 1997 – 2001, died on May 20. He was 81.
Keech, a dedicated teacher, adviser and mentor, is remembered by his academic colleagues for his willingness to listen, think and find legitimate reasons to complement other's work. He did not lose sight of the big picture when many get lost in the minutia or methodological controversies.
His scholarly work examined the nature and consequences of democratic institutions from the enfranchisement of Black citizens to linking economic concepts with political analysis. He published four books and numerous scholarly journal articles that detailed his professional evolution in the exploration of politics, economics and the monetary system.
John Rangos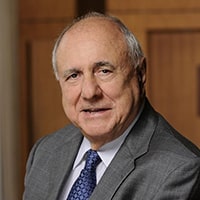 Entrepreneur and philanthropist John G. Rangos, Sr., a former member of Carnegie Mellon's Board of Trustees, died on Wednesday, July 21. He was one week shy of his 92nd birthday.
As an entrepreneur he started businesses in several industries and his philanthropy and foundation, the John G. Rangos Charitable Foundation, supported medical research, education and social services. His generosity supported efforts at CMU, Duquesne University, Pittsburgh's Children's Hospital and the Carnegie Science Center, among others. 
A member of CMU's Board of Trustees from 1990 to 2003, Rangos served on the board's Development Committee, now known as the Advancement Committee. He helped to advance many university initiatives, including construction of the Cohon University Center, the hub of campus life at CMU. The center's ballroom, where many events and activities are held, bears his name — Rangos Ballroom.  
Lee Weiss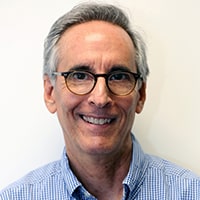 Lee Weiss, a professor emeritus and founding member of Carnegie Mellon's Robotics Institute, died on Wednesday, June 30. He was 70.
Weiss started working at the Robotics Institute as a research assistant in 1979, and was hired as faculty after completing his doctorate. He would go on to spend his entire career at CMU, holding additional appointments in the Biomedical Engineering, Materials Science and Engineering, and Electrical and Computer Engineering departments before retiring in 2016.
In the early 1990s, Weiss became a pioneer in additive manufacturing — now commonly known as 3D printing and became one of the first people to 3D print with metals. This led Weiss and his colleagues to devise a process for creating parts from multiple materials and, a few years later, the first wearable computers.
Who's New at CMU?
Carnegie Mellon welcomes the following new staff members this week.
Carla Young, Part-time Project Administrator/Manager, CAUSE: Center for African American Urban Studies & Economy;
Carine Mukamakuza, Scholar-in-Residence, Rwanda - ICT;
Edwin Masagila, Temporary IT Support Associate, SEI OCOS IT Services;
John Crone, Coordinator of SLICE (Event Management and Training), Student Leadership, Involvement, & Civic Engagement;
Mitchell Dorrell, Senior Computational Scientist, Pittsburgh Supercomputing Center;
Marelyn Maces Sumano, Coordinator of Student Engagement and Support, The Center for Student Diversity and Inclusion;
Ryan Campbell, Police Officer, University Police;
Shay Lynn Myers, Temporary Employment Service, HR Operations;
Sandra Kekic, Early Childhood Educator, Cyert Center;

Sonja Hunter, Research Associate I, Psychology;

Zachary Stueve, Research Associate II, Psychology;

Devon Renfroe, Student Academic Support Specialist, Communications Support Program Coordinator, Vpe-Success;

Shanai Sloan, Coordinator Student Engagement and Support, The Center for Student Diversity and Inclusion;

Maura Ward, Temporary Employment Service, HR Operations;

Mark Villasenor, Police Sergeant, University Police;

Scott Kram, Advanced Manufacturing Engineer, Acc:Engg Research Accelerator; 

Tiaona Cade, Assistant Director of Career Services, Heinz General & Administrative;

Cody Metz, Temporary Employment Service, Temporary Employment Service Pool;

Amber Castelveter, Benefits Administrator, HR: Benefits;

Satya Padala, HR Technology Architect, HR Operations;

Lynn Corbett, Temporary Employment Service, Temporary Employment Service Pool;

Allison Hill, Temporary Employment Service, Temporary Employment Service Pool;

Avi Chawla, Learning Engineer, Eberly Center for Teaching Excellence - Educational Technology & Design;

Carol Loutzenhiser, Senior Manager, Business Development and Licensing, Center for Tech Transfer & Enterprise Creation;

Dylan Gray, Security Officer, University Police;

Peter Casey, Program Director, Machine Learning Department;

Zachary Peel, Enterprise Applications Support Specialist, Student Affairs Information Technology; and

Safiyyah Scott, Lab Manager, HCII: Human Computer Interaction Institute.