Four MCS Faculty Among World's Most Highly Cited Researchers
The research of four Mellon College of Science (MCS) faculty members are some of the world's most highly cited in the sciences, according to a list published by Clarivate Analytics.
Neil M. Donahue, the Thomas Lord Professor of Chemistry, professor of chemical engineering and engineering and public policy, and director of Carnegie Mellon University's Steinbrenner Institute for Environmental Education and Research, was listed among the most cited researchers in the field of geosciences. His research centers on the chemistry of the atmosphere, specifically how organic molecules behave and change in it.
Rongchao Jin, professor of chemistry, was listed among the most cited researchers in the field of chemistry. Jin's research focuses on nanochemistry, and he is well known for developing new methodologies to create gold nanoparticles with precise numbers of atoms.
Krzysztof Matyjaszewski, the J.C. Warner Professor of Natural Sciences and director of Carnegie Mellon's Center for Macromolecular Engineering, was also listed among the most cited researchers in the field of chemistry. Matyjaszewski is known worldwide for developing atom transfer radical polymerization, a method that lets scientists carefully structure polymers.
Di Xiao, professor of physics, was listed among the most cited researchers in the field of physics. Xiao's research looks at the properties of materials in relation to quantum mechanics and how these properties can be harnessed for applications in electronic and magnetic devices.
Learn more about these faculty members.
Obituary: Edmund Clarke Pioneered Methods for Detecting Hardware, Software Errors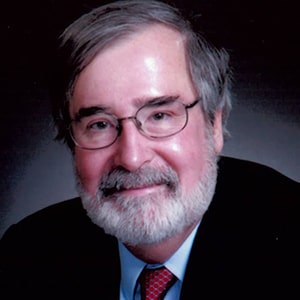 Edmund M. Clarke, University Professor Emeritus at Carnegie Mellon and co-recipient of the 2007 Turing Award — computer science's equivalent of the Nobel Prize — died Dec. 22 of COVID-19, following a long illness.

Clarke, together with his Harvard University graduate student, E. Allen Emerson, and, working separately, Joseph Sifakis of the University of Grenoble, developed an automated method for detecting design errors in computer hardware and software. Called model checking, it is widely used and has helped to improve the reliability of complex computer chips, systems and networks. The Association for Computing Machinery (ACM) awarded the Turing to the three scientists for this achievement.

"With Ed Clarke's passing, the world lost a giant in computer science and CMU said goodbye to a beloved member of our community," said Carnegie Mellon President Farnam Jahanian. "Ed's pioneering work in model checking applied formal computational methods to the ultimate challenge: computers checking their own correctness. As systems become ever more complex, we are just beginning to see the wide-reaching and long-term benefits of Ed's insights, which will continue to inspire researchers and practitioners for years to come."
ICYMI: Pipes and Drums Perform Stunning Rendition of Auld Lang Syne
For the past six years, Carnegie Mellon has added to the tradition of new arrangements of "Auld Lang Syne" to honor the school's Scottish roots. This year's version was arranged by Director of Piping Andrew Carlisle and performed by Carnegie Mellon Pipes and Drums with vocals from Manu Narayan, a 1996 graduate of the School of Music; Alyssa Vieau, a senior in music; Emily Gallagher, a 2019 graduate of the School of Music; and Kaya Rose Giroux, a junior in music.
Winter Welcome Events Planned, January 23 - February 13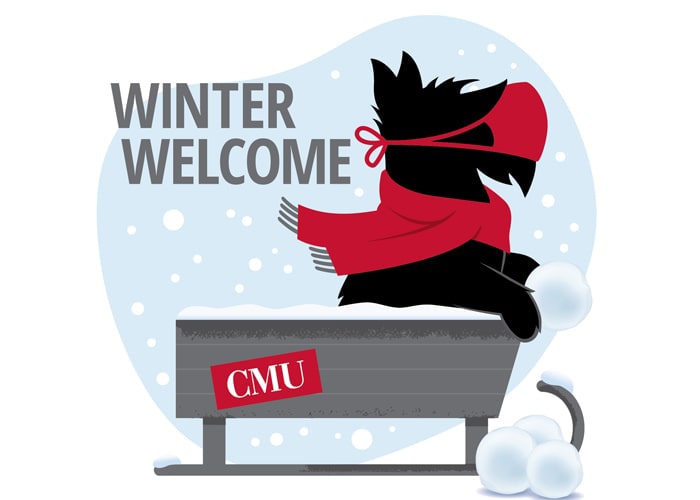 Student Leadership Involvement and Civic Engagement (SLICE) has partnered with departments across Student Affairs to organize an exciting slate of celebratory Winter Welcome events to reconnect students to each other, the Carnegie Mellon campus and the Pittsburgh community.

The Winter Welcome events are a great way for students to meet new people, get involved with CMU's student organizations, build school spirit, participate in service projects and practice wellness as they start their spring semester.
Dietrich Names Graduate Student Teaching Award Winners
Nuria Ballesteros Soria and Cassie Eng are the 2021 recipients of the Dietrich College of Humanities and Social Sciences' graduate student awards for teaching. The awards are given to graduate students who have shown an outstanding dedication to educating students and improving their teaching abilities throughout their time at Carnegie Mellon.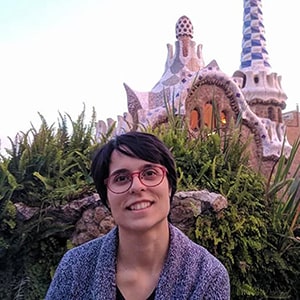 Ballesteros Soria, a Ph.D. candidate in the Second Language Acquisition (SLA) program in the Department of Modern Languages, receives the Dietrich College Graduate Student Teaching Award for her work as an Eberly Graduate Teaching Fellow, where she provides pedagogical support for multiple interdisciplinary Grand Challenge Seminars. Her nomination cited her deep concern for her students' well-being and various other accomplishments. 
"I am a Spanish teacher at heart, but I feel like in order to become a good language instructor you need to understand how second languages are acquired," Ballesteros Soria said. "CMU's SLA program provided that opportunity and continues to prove that there is always something that I can apply to my own teaching."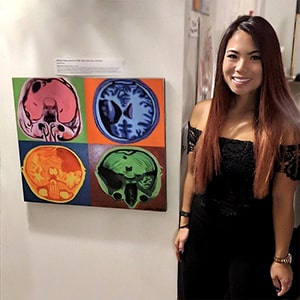 Eng, a Ph.D. candidate in the Department of Psychology, receives the Dietrich College Graduate Teaching Assistant Award for her role as a teaching assistant in multiple courses as well as within the department and her participation in the Program in Interdisciplinary Education Research.
Eng notes the diversity of the students within her lab — a team of 15 undergraduate students in disciplines ranging from computer science and human-computer interaction to biological sciences and behavioral economics. They come together to do research on material relating to educational neuroscience. She believes the key to maintaining this diversity is fostering a supportive learning environment.
"A huge part of effective teaching is creating an atmosphere where students do not feel threatened and are encouraged to think aloud," Eng said. "If students don't feel comfortable within the classroom or lab, then they are less likely to engage with the material and others."
Learn more about Soria and Eng.
Winter Break Virtual Events and Resources
Stay connected to each other and CMU during the extended winter break with virtual programs and offerings about wellness, mental health, career/internship exploration and more. More opportunities will continue to be added to this page so check back often for events to take part in and ways to connect over the break.
Who's New at CMU?
Carnegie Mellon welcomes the following new staff member this week.
Daniel Cheripka, Junior Unix Systems Engineer, Computing Services;
Leslie Istvan, CDFD Real Estate Manager, Campus Design and Facility Development;
Jacklyn Hull, Research Associate I, Neuroscience Institute; and
Sara Vaccar, Communications Manager, CIT Marketing and Communications.