Beefsteak Opens in Renovated Cohon Center Marketplace
Amid COVID-19 mitigation protocols, the newly renovated Cohon Center Marketplace is more spacious and more delicious than ever.  
The new marketplace allows for more circulation space and faster speed of service, while the open-kitchen concepts offer a variety of customizable cuisines. Guests can enjoy freshly-prepared, plant-forward bowls, salads and soups at Beefsteak, made-to-order grilled sandwiches and burgers at Back Bar Grill and a rotating menu of international cuisine, influenced by student recommendations, at Innovation Kitchen.
"The Cohon Center Marketplace sits in the center of campus, where students, faculty, staff and guests engage in work, collaboration and movement, as well as taking a moment to reset, often over a meal," said Pascal Petter, director of Dining Services. "Our goal for this renovation is to enhance the design of the space to improve the customer experience while bringing delicious, innovative cuisine to our campus community."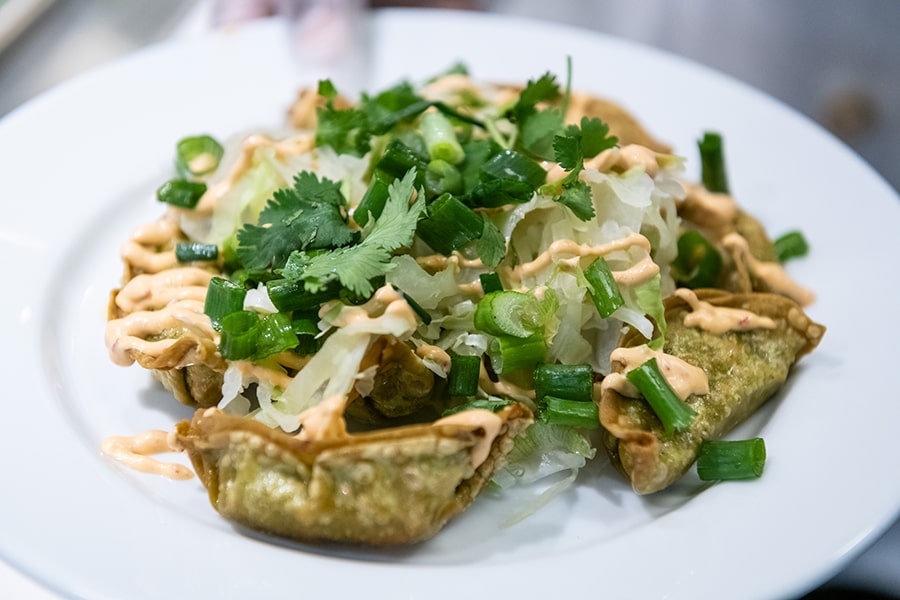 Innovation Kitchen has a rotating menu of international cuisine influenced by student recommendations.
CMU and Chartwells have partnered to welcome Beefsteak to Carnegie Mellon. It's the first Beefsteak location in Pittsburgh. 
Beefsteak, a fast-casual, vegetable-forward concept from renowned chef and humanitarian José Andrés, celebrates the power of vegetables and puts them center stage. The Beefsteak menu showcases each season's best produce and year-round favorites to create hearty, nourishing and delicious meals. The central focus of the menu is the selection of bowls with countless options, combining flash-prepared vegetables, hearty grains, flavorful sauces, crisp and fresh toppings and optional meatier toppings like smoked salmon, chicken sausage or a poached egg.
"Aligned with CMU Dining Services' and the university's strategic plans, we are delighted to broaden our portfolio of dining locations within social and interactive venues that support the health and wellness of our community," Petter said.
Learn more about dining at CMU.
Trustee Among Faculty, Alumni Named to National Academy of Engineering
Four CMU alumni, including a long-serving CMU trustee, and two faculty members have been elected to the National Academy of Engineering (NAE), one of the highest professional distinctions for engineers.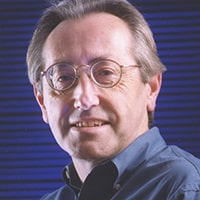 Zoltan Cendes is a former professor of electrical and computer engineering and current adjunct faculty member. He founded Ansoft Corporation and, until his retirement, was chairman and CTO. Cendes' NAE citation is "for contributions to theory, development and commercialization of electromagnetics simulation software."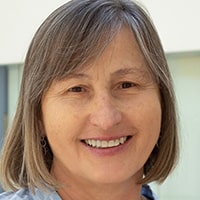 Marija Ilic is a professor emeritus in the Department of Electrical and Computer Engineering, She is currently a senior research scientist at MIT. Her citation is "for contributions to electric power systems analysis and control."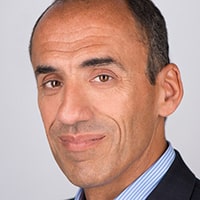 Sebastian Ceria is the CEO of Qontigo. He previously served as the CEO of Axioma, which he founded and has led since 1998.  Ceria earned his Ph.D. in operations research from CMU's Tepper School of Business in 1993, and his NAE citation is "for application of optimization tools to advance integer programming and financial engineering."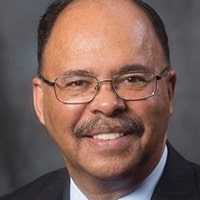 Erroll Brown Davis Jr. earned a bachelor's degree in electrical engineering from CMU in 1965. He joined CMU's Board of Trustees in 1989 and served as its chair from 2000 to 2004. He was named a Carnegie Mellon Emeriti Trustee in 2020. Davis is currently a senior advisor at TalentQuest and former member of the PBS and Union Pacific board of directors. His leadership roles also have included serving as superintendent of Atlanta Public Schools, chancellor of the University System of Georgia, chair of the board of Alliant Energy Corporation, where he had also served as president and CEO, and president and CEO of WPL Holdings. His citation is "for leadership in research and development of renewable resources integration with the grid, and public education."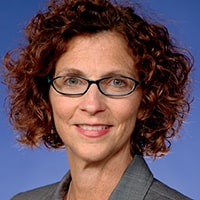 Kathryn Jackson is the director of energy and technology consulting at KeySource and serves on a number of boards including EQT and Portland General Electric. She earned a master's degree and Ph.D. from CMU in engineering and public policy in 1987 and 1990, respectively. Her citation is "for contributions to management of large-scale power system technology, and harmonization of engineering solutions with public policy."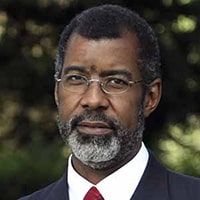 William D. Magwood IV earned a bachelor's degree in physics from CMU in 1982 and a bachelor's degree in English from CMU in 1983. He is the director general at the Nuclear Energy Agency, an intergovernmental agency of the Organization for Economic Co-operation and Development. Prior to that he was a commissioner of the U.S. Nuclear Regulatory Commission and managed electric utility research and nuclear policy programs at the Edison Electric Institute. His citation is "for leadership and contributions to research programs that drive innovation in global nuclear energy enterprises."
More than 60 members of the CMU community have been elected into the NAE. Individuals in the newly elected class will be formally inducted during the NAE's annual meeting on Oct. 4. Find out more.
Tepper Women in Business Conference Focuses on Mastering Resilience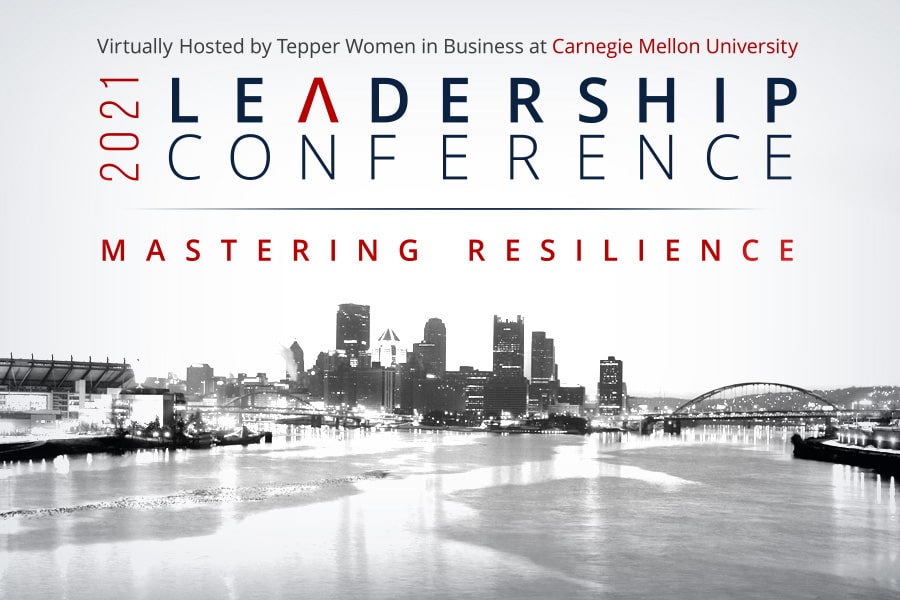 The Tepper Women in Business will host a virtual leadership conference, themed Mastering Resilience, which will focus on the capacity to recover quickly from pandemic-induced career chaos and workplace disruptions. Future women leaders and allies are invited to participate in leadership workshops, learn from accomplished Carnegie Mellon alumni, network with Pittsburgh entrepreneurs and executives, and build a community with peers.
The conference will be held on Sunday, Feb. 28. Attendees will participate in presentations by:
Speakers will share about their career journey, how they navigated difficult decisions, and their moments of resilience in the face of challenging and often relatable situations, such as pandemic burnout, saying no, partners as allies, pressures to perform, and feeling stuck in perpetual limbo. These women leaders will share how they broke the glass ceiling to chart their own career.
The conference is open to current Carnegie Mellon students and prospective Tepper School candidates. Registration closes on Sunday, Feb. 21. 
Learn more and register to attend.
Provost Garrett To Host Virtual Office Hours Wednesday
Provost Jim Garrett will host virtual office hours for students, faculty and staff on Wednesday, February 24, from 10 – 11:30 a.m. ET. Participants can register for a timeslot within the designated hours. To sign up, email provost@andrew.cmu.edu to receive the meeting ID and timeslot.
Nominations Now Open for the 2021 Alumni Awards 
Celebrate CMU success stories by nominating a Tartan for the 2021 CMU Alumni Awards! 
We hope you will consider nominating individuals who have reached extraordinary achievements in their careers, devoted their time and energy to Carnegie Mellon and created a legacy for this university. Alumni are honored in six categories:
Founders Medal for Outstanding Service and Exceptional Achievement;
Alumni Achievement Award;
Alumni Service Award;
Outstanding Recent Alumni Award;
Faculty and Staff Impact Award; and
Student Engagement Award.
For more information on the awards and how to nominate a Tartan, please visit alumni.cmu.edu/awards or contact us at alumni-awards@andrew.cmu.edu. The nomination deadline is February 28. 
Team Wins Competition for Video Game Promoting Fitness
A new video game developed by Jessica Hammer of the Human-Computer Interaction Institute and Melissa Kalarchian of Duquesne University won first prize in a competition sponsored by the U.S. Department of Health and Human Services. The game, called Frolic, is designed to inspire physical fitness among young girls. It is now available for free in the Apple App Store.
The Frolic app initiates time for play by sending a notification to a parent's phone. If it is a good time to play, the child can then input some basic info about her surroundings, including whether she will be playing indoors or outdoors, the size of the space available, if she has any friends present, and if so, their abilities to move quickly.
In addition to inviting girls to participate in active playtime, Frolic is also designed to encourage parents to support their girls' healthy habits. Research shows that parents are less likely to encourage their daughters to be physically active when compared to the encouragement they show their sons. The app shows parents their daughter's activity data and encourages them to have productive conversations with their girls about their physical activity.
$100 Referral Bonus for Tartan Testing Program
The importance of ongoing COVID-19 testing has created an opportunity for temporary positions as COVID-19 Test Kit Coordinators, who will support the Tartan Testing Program.
To help fill these available positions, CMU is offering employees a $100 employee referral bonus. The referral program runs from February 8 through March 31, 2021, although it may be extended if needed.
To participate in the Referral Bonus Program, eligible employees must complete an online employee referral form and meet the criteria outlined in the Referral Bonus Program Guidelines. For more information or questions about the Referral Bonus Program contact: recruiting@andrew.cmu.edu.
CareLink – Find Help. Find a Job. All Within the CMU Community

Now more than ever, we need to come together as Tartans to connect and support one another. CareLink is a platform that allows talented members of our community to share their services with others in need of help.  
CareLink allows staff, faculty and students to post both requests for services and services they can provide. Users can search the site by service provider profiles and by job postings of those seeking services. In addition to the CMU community, CMU staff, faculty, and students can sponsor individuals — such as a sibling or a spouse — to allow them to use the site.
While many services may be offered through CareLink, like babysitting and dog-walking, virtual tutoring is a pressing need! Many CMU families are seeking support for their children as schools are in remote or hybrid instruction. As a CMU student, you are in a perfect position to meet this demand. You can share your time and talents, earn extra income, and work around your class schedule.
To offer your services as a virtual tutor, simply visit CareLink and create a profile. In your profile, you can add information about your availability, skills and experience. In your description, please indicate that you are able to provide virtual tutoring. 
Who's New at CMU?
Carnegie Mellon welcomes the following new staff members this week.
Brian Fodrey, Senior Director, Business Innovation Office, Business Innovation Office (Comp Services);
Kristen Christy, Early Childhood Educator, Cyert Center (HR);
Lynda Wrenn, Temporary Employment Services; and
Seth VanNatter, Temporary Employment Services.