August 25, 2021
Campus COVID FAQs: 11 Answers to Help You this Fall
If you're feeling a little uncertain about things these days, you're not alone. Things continue to change at a rapid pace, so here are 11 answers from Carnegie Mellon's COVID FAQs we hope will help.
1. As a student, faculty or staff member, am I required to be vaccinated?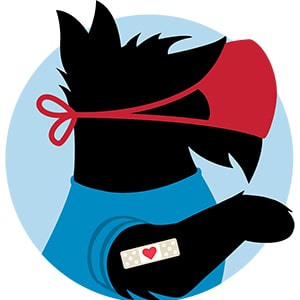 Yes. Consistent with scientific evidence on the importance of vaccine adoption to control spread of the virus, to the extent permissible by law, Carnegie Mellon is requiring all students, along with faculty and staff working in Pennsylvania, California, Washington, D.C., New York and Virginia, to be fully vaccinated against COVID-19.
This policy applies to all undergraduate and graduate students, as well as visiting, non-degree, guest, and cross-registered students, in U.S.-based programs and students participating in approved study abroad programs overseas.
If you have not yet been vaccinated, CMU is offering free vaccine clinics. Appointments are required
2. Do I have to upload my vaccine documentation to the vaccine database?
Yes. All vaccinated students, faculty and staff are required to provide documentation of their vaccination by uploading an image of their documentation, along with the dates and type of dose received to CMU's Vaccine Database via HealthConnect.
Consistent with federal and state law, Carnegie Mellon will consider medical or religious exemptions to any vaccine requirement for students, faculty and staff. See more about exemptions.  Those who are granted an exemption must comply with additional mitigation requirements in order to participate in campus life, including the ongoing use of facial coverings, as well as completion of the Daily Self-Assessment and weekly Tartan Testing.
3. Upon arrival, do students need to participate in Tartan Testing?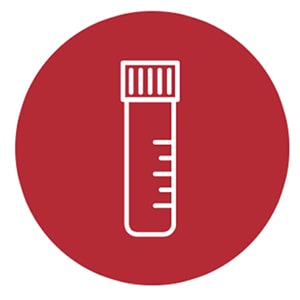 Yes. In connection with the launch of the fall semester, the university requires every student, REGARDLESS OF VACCINATION STATUS, to complete two baseline tests through the Tartan Testing program. The first of these tests should ideally be completed within five days after arrival to the Pittsburgh area, while the second must be completed sometime during their second week in Pittsburgh.
Students already living in the Pittsburgh area should plan to complete their testing within the two weeks prior to their engagement with campus activities, research, orientation or classes.
Schedule an appointment for Tartan Testing via HealthConnect.
4. Do I have to wear a mask on campus?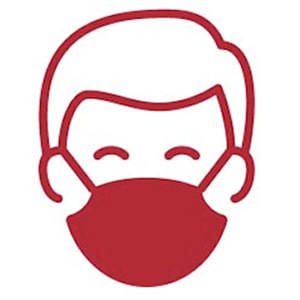 Yes. Out of an abundance of caution CMU has reinstated the requirement for everyone to wear facial coverings. This decision was informed by the recently updated CDC guidelines and it is expected to be a temporary measure until conditions warrant a relaxation of this added mitigation.
5. If I'm vaccinated do I have to continue to complete the Daily Self-Assessment?
No. Fully vaccinated individuals are not required to complete the daily self-assessment,  but may still do so.
Those with an exemption or those not yet fully vaccinated are required to complete the self-assessment, which includes temperature monitoring every day regardless of whether coming to a CMU location. Completion of the daily self-assessment is monitored for compliance.
6. If I'm vaccinated do I have to participate in Tartan Testing?
No. Fully vaccinated individuals are not required to participate in Tartan Testing but may still do so.
All faculty, staff and students who have an approved exemption or who are not considered fully vaccinated must complete one asymptomatic COVID-19 test weekly through the Tartan COVID-19 Asymptomatic Testing Program. If you have symptoms or have been exposed to COVID-19, you should not be tested via Tartan Testing and should contact your health care provider. In addition, please report any COVID-19 diagnosis or close contact to Community Health and Well-Being.
7. What is A Tartan's Responsibility?

A Tartan's Responsibility outlines the expectations the university has for all CMU students who will be living, learning, working and interacting within the campus community, whether living on or off campus. By coming to Pittsburgh for in-person instruction, research and campus engagement, students agree to adhere to the following rules both on and off campus, for as long as they are in effect.
By returning to campus you agree to:
Minimize the introduction to COVID-19;
Prevent the spread of COVID-19;
Contribute to the identification of COVID-19; and
Support the containment of COVID-19.
8. Are there restrictions to indoor and outdoor gatherings on campus?
Indoor meetings and university-sponsored events of up to 50 persons are permitted. However, recognizing that many colleagues may still be operating remotely during this transition period, virtual alternatives are encouraged and may be necessary to ensure adequate participation.
Outdoor meetings and university-sponsored events are permitted up to 50% of outdoor facility capacity. Requests for exceptions to these size limitations can be sent to drbc@andrew.cmu.edu for the COVID Coordination Team's consideration.
9. Are recreational facilities open and are there any restrictions?
Athletics facilities are open for community use, and schedules and restrictions can be found on the Athletics website. The capacity for all indoor athletic facilities is 50 until further notice. The Cohon University Center Fitness Center and exercise studios, swimming pools, Wiegand Gym and Tepper Fitness Center are all open during the fall semester. Hours and capacity limits for each facility will vary.
Open outdoor facilities include Gesling Stadium and track, soccer field, outdoor basketball court and the tennis courts.
10. Are dining locations open?
Yes. See the dining service locations, hours of operation, and health and safety measures on the Dining Services website. You can pre-order food through the Grubhub app at participating dining locations.
11. I'm working remotely now, but when will my unit return to campus?
For CMU employees who have been working remotely, situations for returning to campus will vary. Individuals should work with their supervisors regarding the exact timing of their return to campus. 
Have more questions? We thought you might, so please see the FAQs for students, faculty and staff on CMU's COVID-19 webpage.