August 04, 2021
News Briefs
EHS Team Wins Innovation Award for Hydrofluoric Acid Safety Program
Carnegie Mellon's Hydrofluoric Acid (HF) Safety Program has received the 2021 Innovation Award for Process Improvement from the Campus Safety, Health and Environmental Management Association (CSHEMA).
The CSHEMA Innovation Award honors the innovative achievements of community colleges, comprehensive and doctoral institutions, research universities and small institutions in three categories: process improvement, resource enhancement and safety culture. The Process Improvement Award recognizes successfully designed or re-engineered programs; innovative methods of training or educational courses, including number of participants and quantifiable changes in behavior; and improving service delivery in response to a campus need.
In 2018, CMU's Environmental, Health and Safety team developed and implemented a comprehensive Hydrofluoric Acid (HF) Safety Program to raise awareness for HF hazards, train users to handle incidents safely in their labs, mandate PPE (personal protective equipment) requirements, identify spill response protocols and establish a culture of safety. Guidelines, standard operating procedures, training materials and a first-aid kit were developed. Today, the program is fully implemented, all HF users are trained, the labs are equipped with HF safety kits, items are checked during annual lab inspections and HF purchased is monitored through the University Hazardous Materials Procurement Program.
Members of the EHS Department were celebrated during the Celebration of Excellence presentation on Monday, July 26, at the CSHEMA's virtual conference.
Pictured above with the CSHEMA Innovation Award are (l-r): EHS Specialist Paul Minor, former EHS Director Shailendra Singh, Chemical Safety and Hazardous Materials Manager Jeffrey Harris, and EHS Research Specialist Neha Chawla.

Facial Covering Requirement Reinstated Temporarily
Out of an abundance of caution CMU has reinstated the requirement for everyone to wear facial coverings, effective August 15. This decision was informed by the recently updated CDC guidelines. Vaccinated individuals who wish to wear a mask before August 15 are welcome to do so.

"We continue to closely monitor the Delta variant and the recent uptick in regional cases, which coupled with our plans to welcome thousands of community members back to Pittsburgh for the new academic year, make it clear we need to take this action to protect the health and safety of our community," said Daryl Weinert, vice president for operations, interim vice president for research and CMU's COVID-19 coordinator.
Weinert said the key to ending the pandemic is getting everyone vaccinated and CMU strongly encourages those who have not yet been vaccinated to do so. CMU is offering free vaccine clinics open to students, faculty, staff and affiliates this month and throughout September. To schedule your appointment, please visit this link. 

If you are vaccinated and have not already done so, please upload documentation of your COVID-19 vaccination to the CMU Vaccine Database.  For instructions on how to enter your COVID-19 Vaccine Information in HealthConnect, visit the COVID-19 vaccine database webpage.
Reminder: Upload Your Vaccine Documentation to the Database
All enrolled students are required to upload their COVID-19 vaccine documentation to CMU's Vaccine Database via the HealthConnect portal. Information required includes an image of your vaccine card or documentation, the type of vaccine received and the dates when received.
Students are required to participate as part of the university's fall 2021 vaccine requirement for all enrolled students.
U.S.-based faculty and staff who choose not to participate in the vaccine database will be presumed to be non-vaccinated and must comply with COVID-19 mitigation protocols, including wearing facial coverings, completing the daily self-assessment and participating in Tartan Testing each week they will be on campus. 
COVID-19 vaccine clinics will be offered on campus in August and September for those who have not yet received the vaccine. An appointment is necessary to receive a vaccination at these clinics. To schedule your appointment, please visit this webpage.
See the COVID-19 Vaccine Database webpage for more details.
Fang, Sandholm Honored for Contributions to AI
Fei Fang and Tuomas Sandholm, both faculty members in the School of Computer Science, were recently recognized by the International Joint Conferences on Artificial Intelligence (IJCAI) for significant research in AI.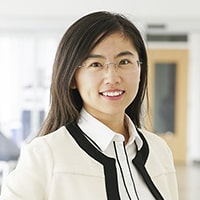 The IJCAI honored Fang with the 2021 Computers and Thought Award for her contributions to integrating machine learning with game theory to tackle societal challenges. The award is presented to outstanding young scientists working in AI.

Fang, the Leonardo Assistant Professor in the Institute for Software Research, uses game theory and machine learning to handle real-world challenges such as security, environmental sustainability, food security and mobility. Her work has helped rangers and local communities to combat poaching, reduced food insecurity, and protected the Staten Island Ferry.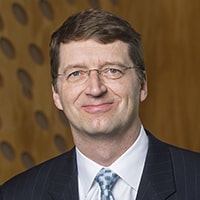 Sandholm, the Angel Jordan University Professor of Computer Science, received the 2021 John McCarthy Award for his significant contributions to research and application of multiagent systems, computational economics, optimization and game playing. The award recognizes mid-career researchers for sustained research excellence. The award is named for the late John McCarthy, a founder of the field of artificial intelligence.

Sandholm, director of the Electronic Marketplaces Laboratory and co-director of CMU AI, has developed superhuman AIs for many types of games, including No-Limit Texas Hold'em in two-player and multiplayer settings. His startup, Strategy Robot, builds game-theoretic reasoning products for the Department of Defense, and his startup, Strategic Machine, does so for other applications. His algorithms run the national kidney exchange for United Network for Organ Sharing, where they make the transplant plan for 80% of U.S. transplant centers together each week. He co-invented never-ending altruist-donor-initiated chains and his algorithms created the first such chain. Such chains have become the main modality of kidney exchange worldwide and have led to 10,000 life-saving transplants.
Find out more about the awards.
CMU Hosts "Quarks to Cosmos with AI"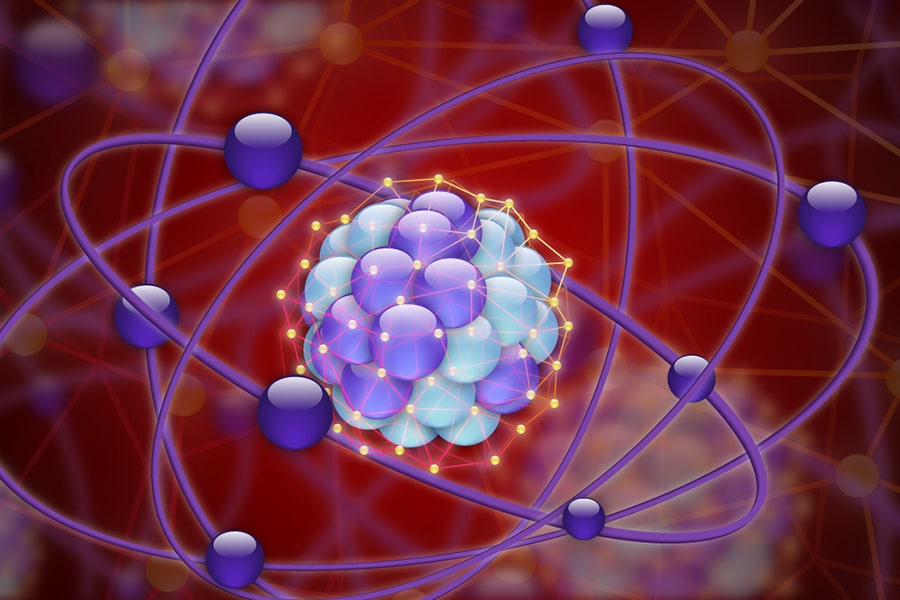 "Quarks to Cosmos with AI," a virtual workshop recently hosted by CMU's National Science Foundation (NSF) AI Planning Institute for Data-Driven Discovery in Physics, brought together hundreds of physicists and data scientists to combine their expertise on machine learning and artificial intelligence (AI) and physics. 
"AI plays an increasingly important role in all aspects of data analysis in particle and astrophysics, but there are few opportunities for particle physicists, astrophysicists and data scientists to get together and exchange thoughts on how to best incorporate the latest advances in AI in physics data analyses," said Mikael Kuusela, an assistant professor of statistics and data science in the Dietrich College and a co-organizer of the event. "This conference provided a unique opportunity for this interdisciplinary exchange both in the form of scientific talks and hands-on data challenges." 
As hosts of the workshop, Carnegie Mellon was able to showcase its expertise in AI, machine learning, data science and physics while learning from their colleagues. Over the course of a week, more than 200 academics, industry professionals and students logged in to hear a variety of lectures from leading researchers in physics and machine learning.  

A major highlight of the workshop was daily hackathons using datasets and computing resources provided by the Pittsburgh Supercomputing Center. These events allowed scientists at a variety of stages in their careers to collaborate in analyzing and solving data challenges. 
Find out more about the workshop.
Two Doctoral Students in Chemistry Earn Kwolek Fellowhips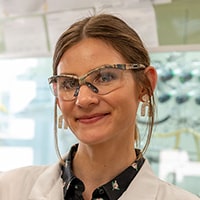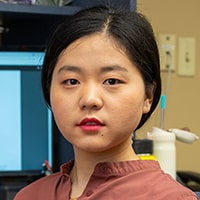 Chemistry Ph.D. candidates Xiangsha Du and Karoline Eckhart have been named co-recipients of the 2021 Kwolek Fellowship in Chemistry, which provides up to $50,000 to women Ph.D. candidates who "have shown significant advances in their research." 

In the lab of Professor of Chemistry Rongchao Jin, Du's research works toward the controlled synthesis and characterization of atomically precise gold and bimetallic gold/silver nanoclusters that span the non-metallic to metallic state.  
Eckhart's research is focused on developing biomaterials based on nanocarbons, peptides and polysaccharides in the lab of Associate Professor of Chemistry Stefanie Sydlik. These materials can be used to affect mammalian and bacterial cell behavior. 
The fellowship is funded by a bequest from Carnegie Mellon alumna Stephanie Kwolek, best known as the inventor of the synthetic fiber Kevlar.
Learn more about Du and Eckhart.
Mark Your Calendar: CMU To Extend Winter Break Again
Carnegie Mellon will once again extend the winter holidays by closing all CMU campuses and programs for Winter Break. For the Pittsburgh campus, Winter Break 2021 will occur on Dec. 27, 28 and 29. For campuses and programs outside Pittsburgh, the deans, as always, have been asked to adapt the Winter Break 2021 concept in a way that is appropriate to local circumstances.
For most members of the university staff, this will provide an additional paid break, bridging official university holidays around Christmas and New Year's to provide extended and uninterrupted time for you. This extended break also applies to staff who fall outside of our usual benefits, including those individuals who are employed by campus vendors. For employees who must work during these three days, supervisors will make sure they get to take a break in the months that follow.
Specific plans have been made to take care of the small group of students who will remain on the Pittsburgh campus during this time.
Who's New at CMU?
Carnegie Mellon welcomes the following new staff members this week.
Alyssa Hoopsick, HR Coordinator, HR Operations;
Alex Derr, Assistant Software Engineer, SSD EISS Tactical and AI Enabled Software;
Adrijana Vukelic, CAPS Triage, Consultation & Case Clinician, Community Health and Well-Being;
Emily Milligan, Early Childhood Educator, Cyert Center;
Erin Unkefer, Staff Therapist, Counseling and Psychological Services, Community Health and Well-Being;
Ilse Smilo-Morgan, Lab Manager, Center for Behavioral and Decision Research, Tepper School of Business;
Jacob Cohen, Coordinator of Student Support Resources, Dean of Student Affairs;
Kathleen Stilinovich, Early Childhood Educator, Cyert Center;
Kelly Story, Early Childhood Educator, Cyert Center;
Lauren Calloway, Library Associate II, Media, University Libraries-Collections & Info Access Services;
Lucy Delaney, Coordinator of Student Support Resources, Dean of Student Affairs;
Laurel Hilliker, Temporary Employment Service, Temporary Employment Service Pool;
Mia Siclari, Investment Analyst, Investment Office;
Stefanie Garcia, Outreach Coordinator - CIT Dean's Office of Diversity, Equity, and Inclusion, CIT Deans Office;
Tracy Montgomery, Senior Talent Acquisition Specialist, SEI Do HR;
Yash Surana, Research Assistant, Mechanical Engineering; and
Zachary Esakof, Data Engineer, NREC: National Robotics Engineering Center.
Did You Know?
Nada Arakji, an alumna of Carnegie Mellon University in Qatar, became the first women from Qatar to compete in two Olympic games at the 2016 Olympics in Rio. She was the first woman to represent Qatar in the Olympics when she competed as a swimmer at the London Games in 2012. She competed in the 100-meter butterfly event in Rio. Arakji earned her bachelor's degree in business administration and was the student speaker at CMU-Q's graduation ceremony in 2016. 

Arakji talks about her Olympic dreams.