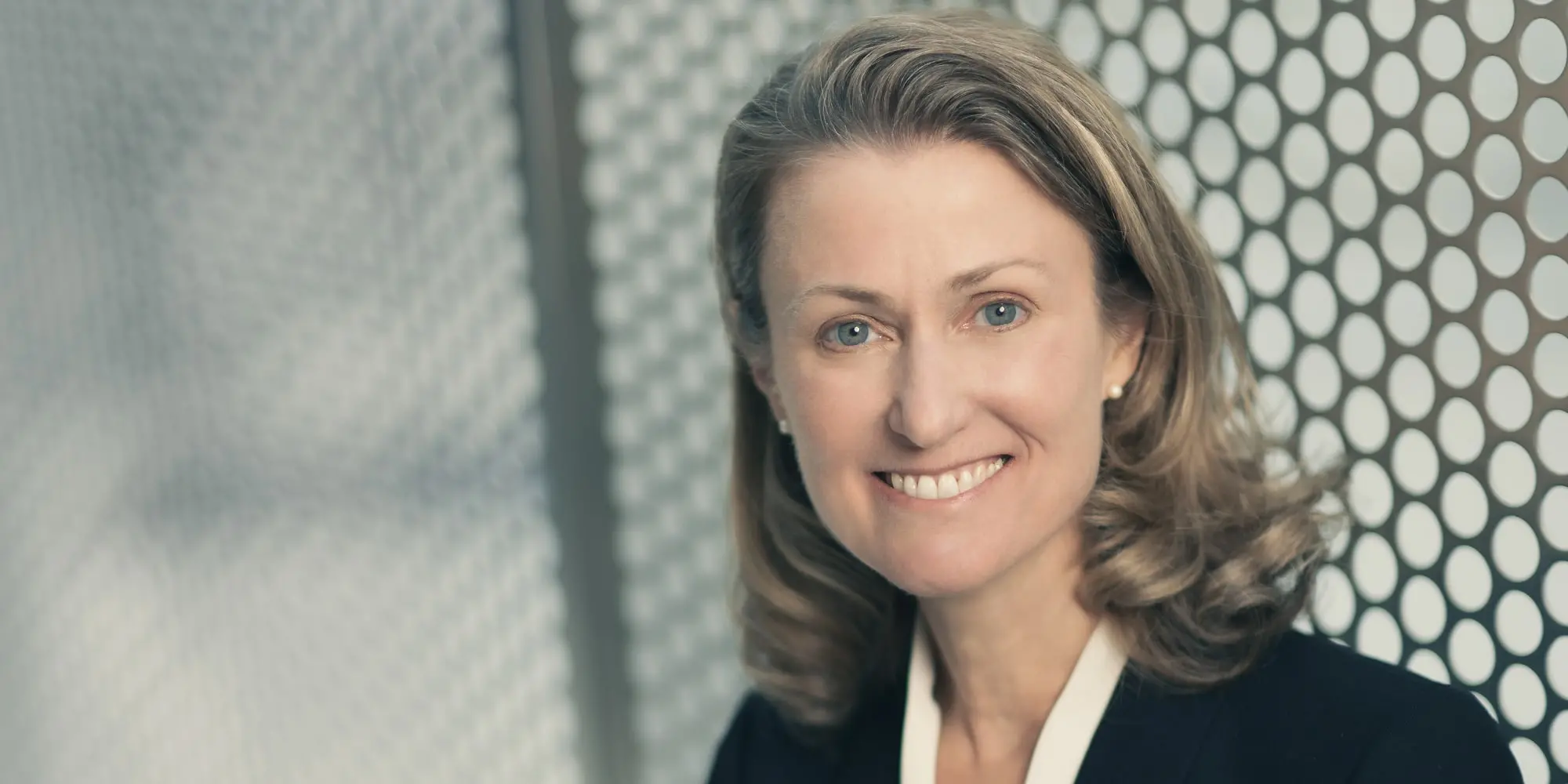 January 19, 2023
Theresa Mayer Named Vice President for Research
Media Inquiries

Name

Peter Kerwin

Title

University Communications & Marketing
Carnegie Mellon University has named Theresa Mayer, former executive vice president for research and partnerships at Purdue University, to be its new vice president for research.
"Dr. Theresa Mayer will make an exceptional vice president, supporting the research, creativity and entrepreneurship that drives our mission and working with partners across the public and private sectors to bring the benefits of this work to all of society," said Carnegie Mellon President Farnam Jahanian(opens in new window). "Her exemplary record of innovative collaboration will enable her to successfully advance a strategic vision for research here at CMU that furthers the goals of the entire university."
Mayer will join CMU's executive management team on Feb. 1.
At Purdue, Mayer oversaw the institution's $780 million research enterprise and supported holistic engagements with federal, industry and global strategic partners. Under her leadership, the university achieved record growth in external funding for basic and use-inspired research and realized a significant diversification of its portfolio of major sponsors, including National Institutes of Health (NIH), Department of Defense (DOD) and industry.
"I look forward to building new partnerships and continuing to grow CMU's technologies and discoveries, furthering our global reach and having a positive impact on our communities." — Theresa Mayer
"I am excited to join Carnegie Mellon to lead and support the research enterprise of an institution that has established itself as a hub for innovation and creativity and an engine for job and business growth," Mayer said. "Together with our faculty, staff and students, I look forward to building new partnerships and continuing to grow CMU's technologies and discoveries, furthering our global reach and having a positive impact on our communities."
Prior to Purdue, Mayer served as vice president for research and innovation at Virginia Tech and as associate dean for research and innovation at Penn State University, where she was also a member of the faculty in the College of Engineering for more than two decades. She was instrumental in creating collaborative and cutting-edge research ecosystems at Penn State that engaged industry and enhanced regional economic development.
She is widely recognized for her research in advanced manufacturing of nanoscale electronic, optical and biomedical devices that has been supported by various industry organizations, as well as the National Science Foundation (NSF), DOD, NIH, and Department of Energy (DOE). Mayer has over 350 technical publications, invited presentations and tutorials, and holds 12 patents in these areas. She is a fellow of the Institute of Electrical and Electronics Engineers.
As a leading scholar, Mayer served on the U.S. President's Council of Advisors on Science and Technology, and has testified on science, technology and policy issues before the U.S. House of Representatives Science, Space and Technology Committee and the House Armed Services Committee. She also has been an active advocate for investments in the nation's R&D ecosystem to the White House Office of Science and Technology Policy, DOD and DOE, and through her service on boards such as the National Defense Industry Association, Engineering Research Visioning Alliance, and others.
Mayer received a bachelor's degree in electrical engineering from Virginia Tech, and a master's degree and Ph.D. in electrical engineering from Purdue University.
"With a proven record of scholarly accomplishments and executive leadership, as well as a demonstrated commitment to fostering partnerships, Dr. Mayer will drive Carnegie Mellon's wide scope of research initiatives into the future," said Bill Sanders(opens in new window), the Dr. William D. and Nancy W. Strecker Dean of the College of Engineering(opens in new window) and VPR search committee co-chair. "I'm grateful to my co-chair Mary Jo Dively(opens in new window) and the entire search advisory committee for their commitment to the search process. They've completed a great service to our community by identifying Theresa as CMU's next vice president for research."
Reporting directly to the president, the role of vice president for research was previously filled by Michael McQuade(opens in new window), former senior vice president for science and technology at United Technologies Corporation who retired in June 2021 and has since been serving in an advisory capacity. Daryl Weinert(opens in new window), CMU's vice president for operations, has been overseeing research as interim vice president for research since McQuade's retirement.
"I would like to express my gratitude to Daryl for taking on the interim VPR role and to the members of the search committee who did an outstanding job in actively engaging key university stakeholders to guide us through this important process," Jahanian said.
The Office of the Vice President for Research(opens in new window) advocates for university research through global thought leadership; provides central research administration; supports a culture of ethical research and compliance; promotes economic development through technology transfer and entrepreneurship, builds new and diverse research partnerships with industry, government and nonprofit entities; and works with colleagues across campus to support university-wide research initiatives and creative endeavors.
Last May, CMU was ranked the top university(opens in new window) in the United States for technology transfer by Heartland Forward, a nonprofit that focuses on economic renewal and improving economic performance in the 20 states located in the middle of the country. The Heartland report evaluated which universities are most adept at creating new knowledge, including through metrics such as invention disclosures, licenses and options, licensing outcomes and startups.