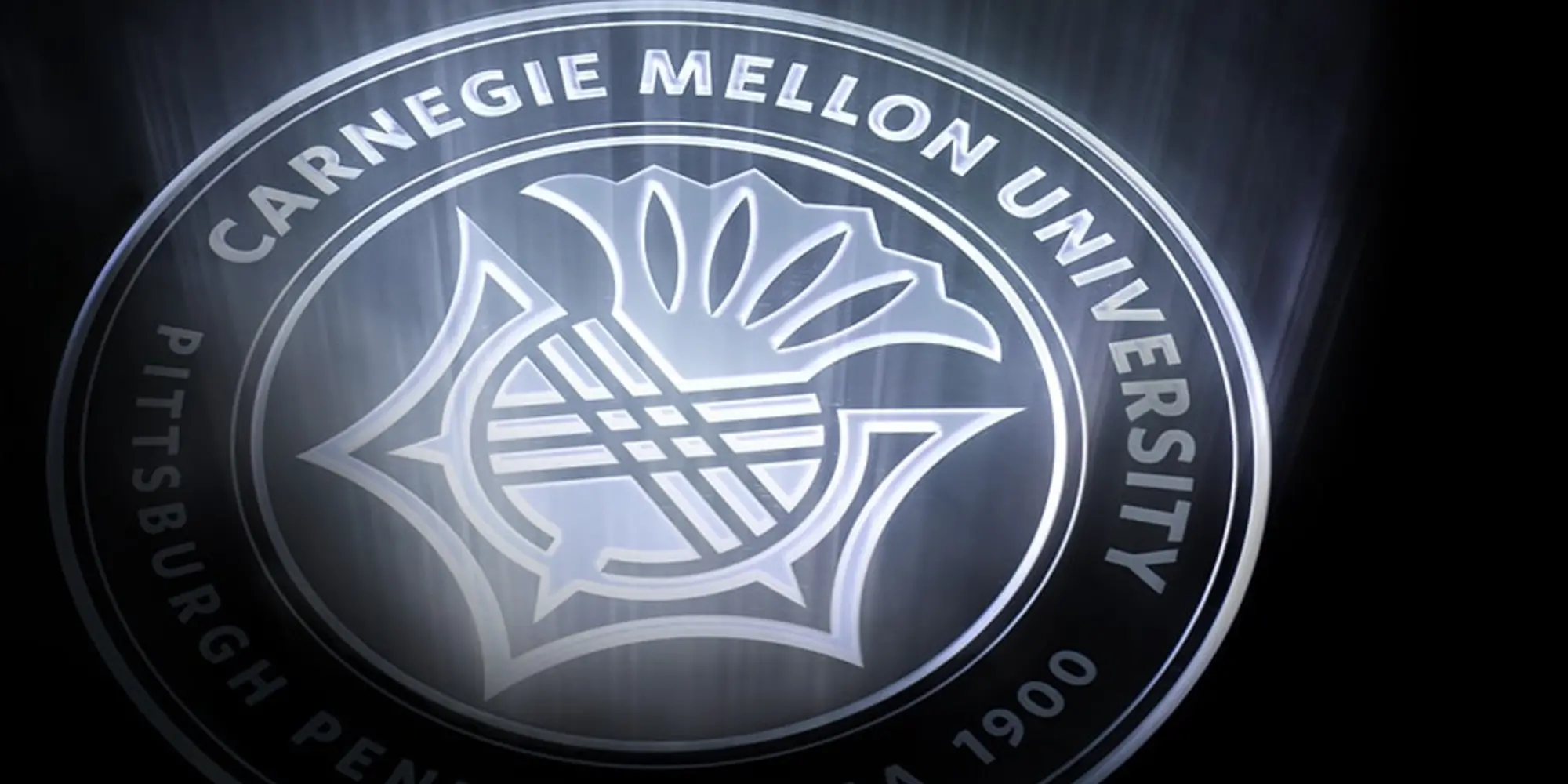 April 6, 2023
Carnegie Mellon University Announces 2023 Honorary Degree Recipients
Patrick Gelsinger, CEO of Intel, to give keynote address
Media Inquiries

Name

Peter Kerwin

Title

University Communications & Marketing
Carnegie Mellon University will award honorary degrees to five individuals — recognizing their pioneering vision, industry-leading business acumen, award-winning talent and commitment to service — at its 2023 Commencement(opens in new window) ceremony set for Sunday, May 14 in Gesling Stadium.
Intel Corporation CEO Patrick Gelsinger, who will be awarded an Honorary Doctor of Science and Technology degree, will be the keynote speaker. 
"In today's digital norm, the pace of change is so rapid that the ability to gain new knowledge is becoming more valuable than the knowledge itself. This is especially true today as technology fundamentally reshapes the nature of our world," Gelsinger said. "As a Pennsylvania native, I'm so honored to be able to celebrate with the world-changing graduates of Carnegie Mellon. They are the innovators of tomorrow and will define the new era ahead; may they never lose their excitement and drive!"
Fred Eversley, a Carnegie Mellon alumnus and engineer-turned-artist whose distinctive and prolific work has captivated generations of people, will receive an Honorary Doctor of Fine Arts degree. Lt. Gen. Gina Grosso, a CMU and ROTC(opens in new window) alumnus who became the first woman personnel chief in U.S. Air Force history, will receive an Honorary Doctor of Public Service degree. Judith Light, a graduate of CMU's world-renowned School of Drama and winner of three Tony Awards and two Emmy Awards, will receive an Honorary Doctor of Fine Arts degree. David Shapira, director, Board of Directors, Giant Eagle, Inc., and chairman of the David S. Shapira Foundation will receive an Honorary Doctor of Business Administration degree. 
"Our honorary degree recipients and keynote speaker are among today's most exemplary leaders," said Carnegie Mellon President Farnam Jahanian(opens in new window). "Showcasing the honorees' impact and extraordinary contributions to our society will help to make this year's commencement a truly inspiring occasion for our entire CMU community."
This year's student speaker will be Prithu Pareek, who is earning a bachelor's degree in electrical and computer engineering. Pareek has contributed widely to CMU through his undergraduate research and as an active member of the student body. He serves as president of the Undergraduate Student Senate and as a member of numerous advocacy and advisory committees, including the University Leadership Student Advisory Council. 
Additionally, Sharon Lovell, who is earning a Master of Fine Arts degree in dramatic writing from the School of Drama, will present a reading during Commencement. Lovell has been involved with the Graduate Student Assembly and served as an instructor, teaching assistant and academic coach.
Learn more about this year's honorary degree recipients below.
Fred Eversley (E 1964)

Artist

Doctor of Fine Arts
Fred Eversley is a key figure in the development of contemporary art from Los Angeles during the postwar period. Now based in New York after living and working in Venice Beach, CA, for over 50 years, Fred synthesizes elements from several art historical movements associated with Southern California, including light and space.
Fred is an electrical engineer graduate and worked for Wyle Laboratories, California, where he was contracted to build high-intensity acoustic facilities for NASA's Apollo and Gemini missions, until becoming an artist in 1967. His sculptures are informed by energy concepts and astrodynamics. He plays subtly with optical effects of color and light, often using his invention of spinning liquid polyester resin, utilizing centrifugal forces, in molds attached to lathes and turntables, creating parabolic and cylindrical lenses, that he is most recognized for. His scientific background helped develop his interest in the parabola: the only shape that concentrates all forms of energy to a single focal point. His pioneering use of plastic, polyester resin and industrial dyes and pigments reflects the technological advances that define the postwar period even as his work reveals the timeless inner workings of the human eye and mind.
Most recently, Fred was the subject of the solo exhibition at the Orange County Museum of Art, Costa Mesa, CA, October 2022-23. In May 2023, he will have a solo show at David Kordansky Gallery, New York, and be the subject of a solo career-spanning survey in 2024 at the Benton Museum of Art at Pomona College, Claremont, CA, part of the Art and Science PST 2024 program by the Getty Foundation.
Recent group exhibitions include Light and Space, Copenhagen Contemporary, Copenhagen (2021–2022); Soul of a Nation: Art in the Age of Black Power 1963–1983 (2017–2020, traveled to five venues); Space Shifters, Hayward Gallery, London (2018); Dynamo – A Century of Light and Motion in Art at Grand Palais, Paris (2013); Pacific Standard Time: Art in L.A. 1945–1980 (Getty Foundation, 2011; traveled to Gropius Bau, Berlin, 2012). Fred's work is in the permanent collections of more than three dozen museums throughout the world.
— Doctor of Science and Technology —
Patrick Gelsinger
CEO, Intel Corporation

Keynote Speaker
Doctor of Science and Technology
Patrick (Pat) Gelsinger is chief executive officer of Intel Corporation and serves on its board of directors. He has more than four decades of technology leadership and experience driving innovation, with 30 of those years serving in Intel engineering and executive roles.
Gelsinger was CEO of VMWare until February 2021, transforming VMware into a recognized global leader in cloud infrastructure, enterprise, mobility and cybersecurity–almost tripling the company's annual revenues. He was ranked the top CEO in America in 2019 in Glassdoor's annual employee survey. Prior to joining VMware in 2012, Gelsinger was president and chief operating officer of EMC's Information Infrastructure Products business, overseeing engineering and operations for information storage, data computing, backup and recovery, RSA security and enterprise solutions.
Gelsinger began his career in 1979 at Intel, becoming its first chief technology officer and serving as senior vice president and the general manager of the Digital Enterprise Group. He managed the creation of key industry technologies like USB and Wi-Fi. He was the architect of the original 80486 processor, led 14 microprocessor programs and played key roles in the Intel® Core™ and Intel® Xeon® processor families, leading to Intel becoming the world's preeminent microprocessor supplier.
Gelsinger earned degrees in electrical engineering: an associate degree from Lincoln Technical Institute, a bachelor's degree from Santa Clara University and a master's degree from Stanford University. He was elected a member of the National Academy of Engineering in February 2023. Gelsinger holds eight patents in the areas of VLSI design, computer architecture and communications, is an IEEE Fellow, and serves as a member of the National Security Telecommunications Advisory Committee. He also sits on the Business Council, Business Roundtable, CEO Council, CEO Forum, Global Semi Alliance, Tech Council CEO and U.S. Chamber China Center Advisory Board.
— Doctor of Public Service —
Lt. General Gina M. Grosso (TPR 1986)

Assistant Secretary for Human Resources and Administration/Operations, Security and Preparedness
United States Department of Veterans Affairs

Doctor of Public Service
Gina M. Grosso was sworn in as the Assistant Secretary for Human Resources and Administration/Operations, Security and Preparedness at the Department of Veterans Affairs on June 23, 2021. She leads development and oversight of human capital strategies, policies and practices while managing the department's preparedness, law enforcement and security capabilities for 440,000 Veterans Affairs employees, including 6,000 human resources professionals and 4,000 law enforcement professionals, across the nation.
Ms. Grosso leads a vast portfolio: Administration; human capital; diversity, equity and inclusion; labor-management relations; personnel security and suitability; senior executive management; employee development; resolution management; emergency management response and recovery; and security and law enforcement policy.
Most recently, Ms. Grosso served as Vice President, Air Force Programs for Golden Key Group, a professional services firm dedicated to helping federal and commercial clients solve today's strategic, organizational and operational challenges.
She served 32 years in the U.S. Air Force before retiring at the rank of Lieutenant General from the position of Deputy Chief of Staff, Manpower, Personnel and Services where she served as the USAF Chief Human Capital Officer, Chairman of the Army and Air Force Exchange Service's Board of Directors, and Chairman of the Defense Commissary Agency's Board. Her command positions include the first DOD tri-service base at Joint Base McGuire-Dix-Lakehurst, NJ, where she led consolidation of 147 installation management functions and the real estate property merger of more than 4,000 facilities.
Judith Light (A 1970)

Actor/Producer

Doctor of Fine Arts

Photo credit: Alexandra Arnold
Judith Light is known for her extensive body of work onstage, as well as in television and film, recently receiving a star on the Hollywood walk of fame.
Her current projects include Peter Hedge's film The Same Storm, "Julia," HBO Max's drama series on Julia Child, Starz' horror comedy "Shining Vale" and Searchlight's recent dark comedy The Menu, alongside Anya Taylor-Joy and Ralph Fiennes. Light wrapped production on The Young Wife and Down Low for FilmNation, both of which just premiered at SXSW, and Out of My Mind for Disney+. Her 2019 film Ms. White Light also premiered at SXSW. She can be seen in the current second season of "American Horror Stories" and Rian Johnson's series "Poker Face" for Peacock.
She is working on a series of producing projects with her production company and Brillstein Creative Partners and is executive producer on the animated short Aikane.
Light also co-starred in Ryan Murphy's "Impeachment: American Crime Story" on FX, appeared in Lin Manuel Miranda's film, tick, tick...Boom! for Netflix as well as "The Accidental Wolf," created by Arian Moyad now streaming on Topic.
In addition to her current projects, Light starred in the anthology series "Manhunt: Deadly Games," which can currently be found on Netflix, as well as Ryan Murphy's Netflix series "The Politician," and in the musical finale series of "Transparent," Amazon Prime's Golden Globe–winning show, created by Joey Soloway, for which Light received a Golden Globe nomination and multiple Emmy and Critics' Choice nominations. Her role in Ryan Murphy's "The Assassination of Gianni Versace: American Crime Story" garnered her an Emmy nomination and Critics Choice nomination.
In 2012 and 2013, Light won two consecutive Tony and Drama Desk awards for her performances in Other Desert Cities and The Assembled Parties; these two performances made her the first actress in nearly two decades to win consecutive Tony Awards. Light also received the 2019 Isabelle Stevenson Tony Award for her extensive philanthropy work. She was also recently awarded the Excellence in Media Award from GLAAD in May 2022. Light sits on the board of directors of the MCC Theater in New York.
— Doctor of Business Administration —
David S. Shapira

Director, Board of Directors, Giant Eagle, Inc.

Chairman, David S. Shapira Foundation

Doctor of Business Administration
David Shapira joined Giant Eagle in 1970, a company founded by his grandfather with four others. Named president and CEO in 1980 and Chairman of the Giant Eagle Board of Directors in 1992, David led the company during its peak years of growth and transformation. During his tenure at Giant Eagle, the company grew from about 30 supermarkets to well over 220 supermarkets and 300 convenience stores. Sales grew to about $10b, which was 30 times what they were when he began as CEO. Since his retirement from the company, Mr. Shapira continues to serve on the Board of Directors.
Mr. Shapira is a Pittsburgh native with an undergraduate degree from Oberlin College and a Master's degree in Economics from Stanford University. Since stepping away from day-to-day operations of Giant Eagle in 2013, David has applied the entrepreneurial approach developed at Giant Eagle to the world of philanthropy. Through the Foundation he leads with his wife, Cindy, David has participated in the development of several projects that demonstrate real and meaningful positive impact on civic challenges of our day. These entrepreneurial philanthropic ventures include Onward Israel, which transforms young adults through professional summer internships with Israeli businesses and organizations, the Comprehensive Excellence initiative at Hillel International, and 412 Food Rescue, a project developed by a CMU graduate.
David's civic involvement reflects his and Giant Eagle's commitment to advancing and investing in the many communities the Company and Foundation serve. David has served on numerous corporate and civic boards, including EQT, Mellon Bank, the Allegheny Conference on Community Development, and the Pittsburgh Regional Alliance. David is also a Past Chairman of Carnegie Mellon University's Board of Trustees, and a Past Chairman of Carnegie Mellon's Investment Committee, a Past Trustee at Oberlin College, and a Founding Co-Chairman, along with Cindy, of The Pittsburgh Promise Campaign.
David's philanthropic board service has also included: the Jewish Federation of Greater Pittsburgh (Past Chairman); Jewish Healthcare Foundation (Past Chairman); Hillel International (Past Board of Governors Chair); United Way of Allegheny County (Past Chairman of the Annual Campaign); Pittsburgh Symphony Orchestra (Past Chairman); Pardes Institute of Jewish Studies, Extra Mile Foundation, and Pittsburgh Cultural Trust.