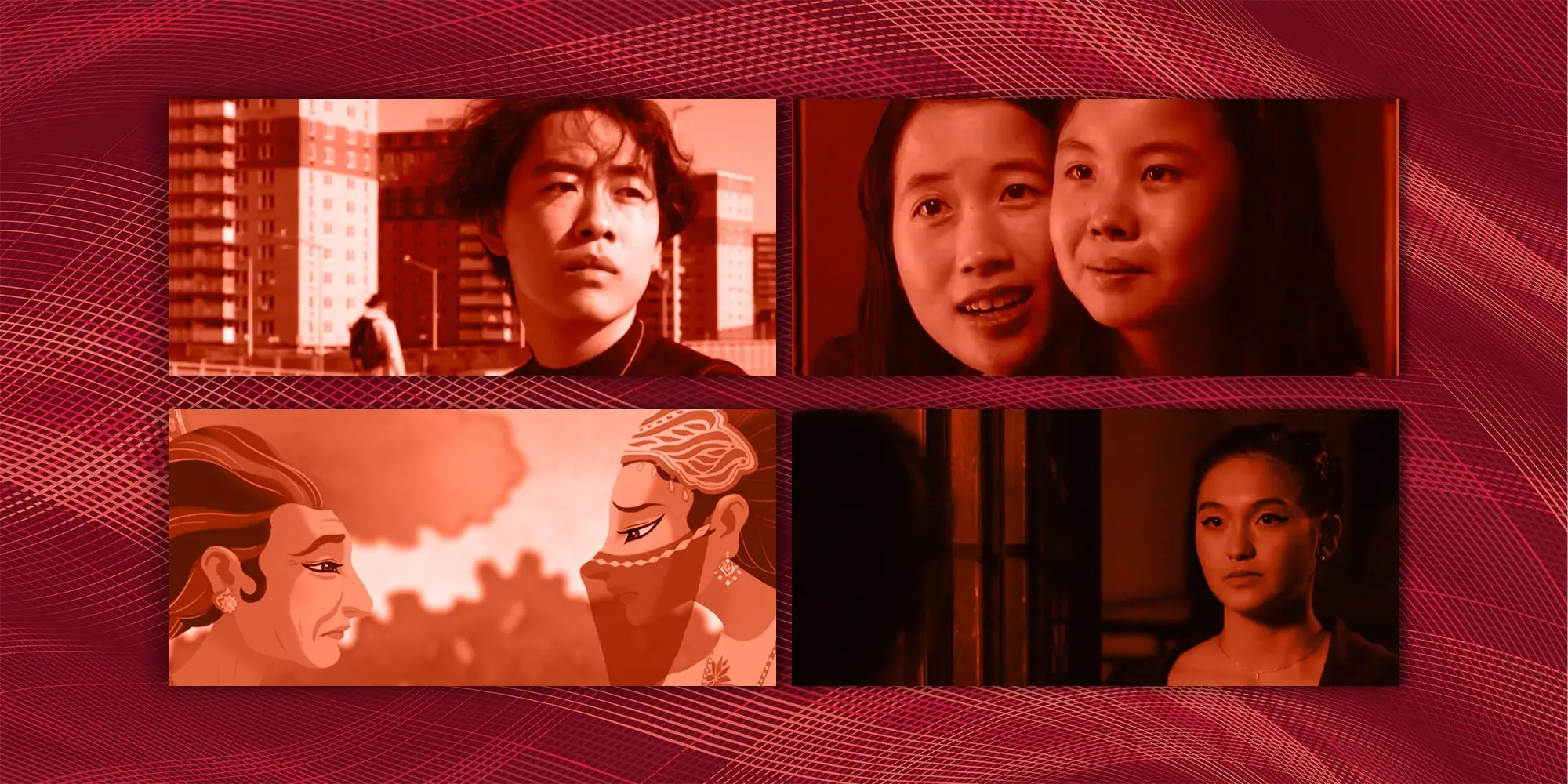 November 8, 2022
CMU IFF Hosts a Night of Asian-Made Short Films
Media Inquiries

Name

Stacy Kish

Title

Dietrich College of Humanities and Social Sciences
The Carnegie Mellon International Film Festival will host "Tried and True:" A Night of Asian-made Short Films, an evening of boba and Asian-made short films including "First Timers," "de closin night," "Walinong Sari" and "Oink." The films offer a distinct and engaging foray into perseverance and tradition — and what they can mean in the 21st century.
"I created this event to amplify the voices of Asian creators," said Sowang Kundeling, a second-year festival intern and business administration(opens in new window) major at Carnegie Mellon University who conceptualized the event. "The lineup of films and directors has an amazing range. 'Tried and True' is going to be an enriching event for the Asian and film communities across Pittsburgh."
The event features keynote speaker Milky Tran, a Vietnamese American writer, director and editor based in Los Angeles. Tran, a Pittsburgh native and Point Park University graduate with a bachelor's degree in cinema production, was nominated in the Asian American International Film Festival's "For Youth by Youth One to Watch" category.
The event begins at 7 p.m. Wednesday, Nov. 9. To attend, register here(opens in new window). The first 50 people who register will receive a free boba to enjoy.
"Nowadays anyone can pick up their phone and become a filmmaker, but what does it mean to become brilliant, to turn filmmaking into an art?" asked Jolanta Lion, director of the CMU IFF. "The lineup of films we have prepared have been awarded and have received recognition around the world, and they offer an opportunity to discuss what film as art is. I'm excited to watch these films together and discuss them with famous filmmaker Milky Tran."
The CMU International Film Festival is organized by the Humanities Center(opens in new window) and with the support of the Humanities Scholars Program(opens in new window). The IFF is dedicated to, and inspired by, the life and work of the late Paul Goodman, a world-renowned filmmaker, psychologist and CMU professor. "Tried and True:" A Night of Asian-made Short Films is sponsored by alpha Kappa Delta, SCREENSHOT: ASIA, the University of Pittsburgh Asian Studies Center and Big Straw Magazine.
Clockwise from top left: "First Timers," "Oink,""de closin night" and "Walinong Sari."