September 28, 2021
Acting Professors Act as Professors
By Pam Wigley pwigley(through)andrew.cmu.edu
Media Inquiries
Earlier this year, Don Wadsworth and Randy Kovitz of the Carnegie Mellon University School of Drama put aside their syllabi as faculty members and practiced what they teach: acting. Both have recurring roles in the Netflix series, "The Chair," as faculty members who are trying to get used to a new, unconventional head of the English Department at their conservative university.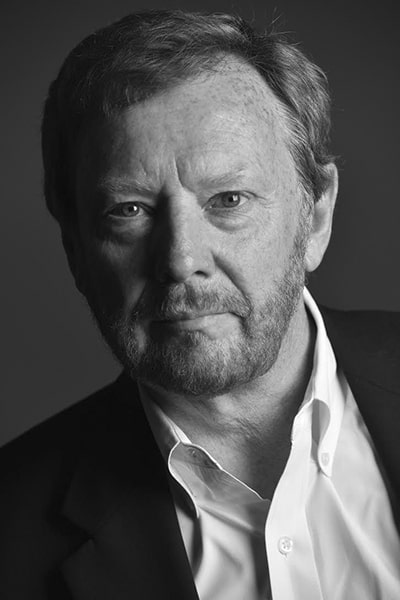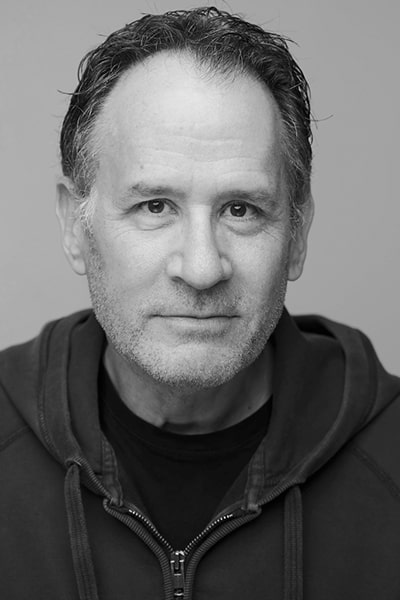 Wadsworth (left), a professor of voice and speech in drama, and Kovitz (right), an adjunct faculty member who teaches acting, heard about the call for auditions put out by Donna Belejac Casting of Pittsburgh. In December 2020, they submitted video audition tapes and were tapped to play Professor Drake (Wadsworth) and Professor Reinhardt. Each appear in the popular limited series, which began airing Aug. 20, and is trending on Netflix now.
"All but one of the non-starring roles on the faculty were teachers from Pittsburgh universities," Kovitz said. "We filmed in February, and it was a great experience."
Wadsworth agreed. Under strict COVID protocols, the film's cast and crew made the best of a challenging situation. Filming took place at Chatham University, just down the road from CMU.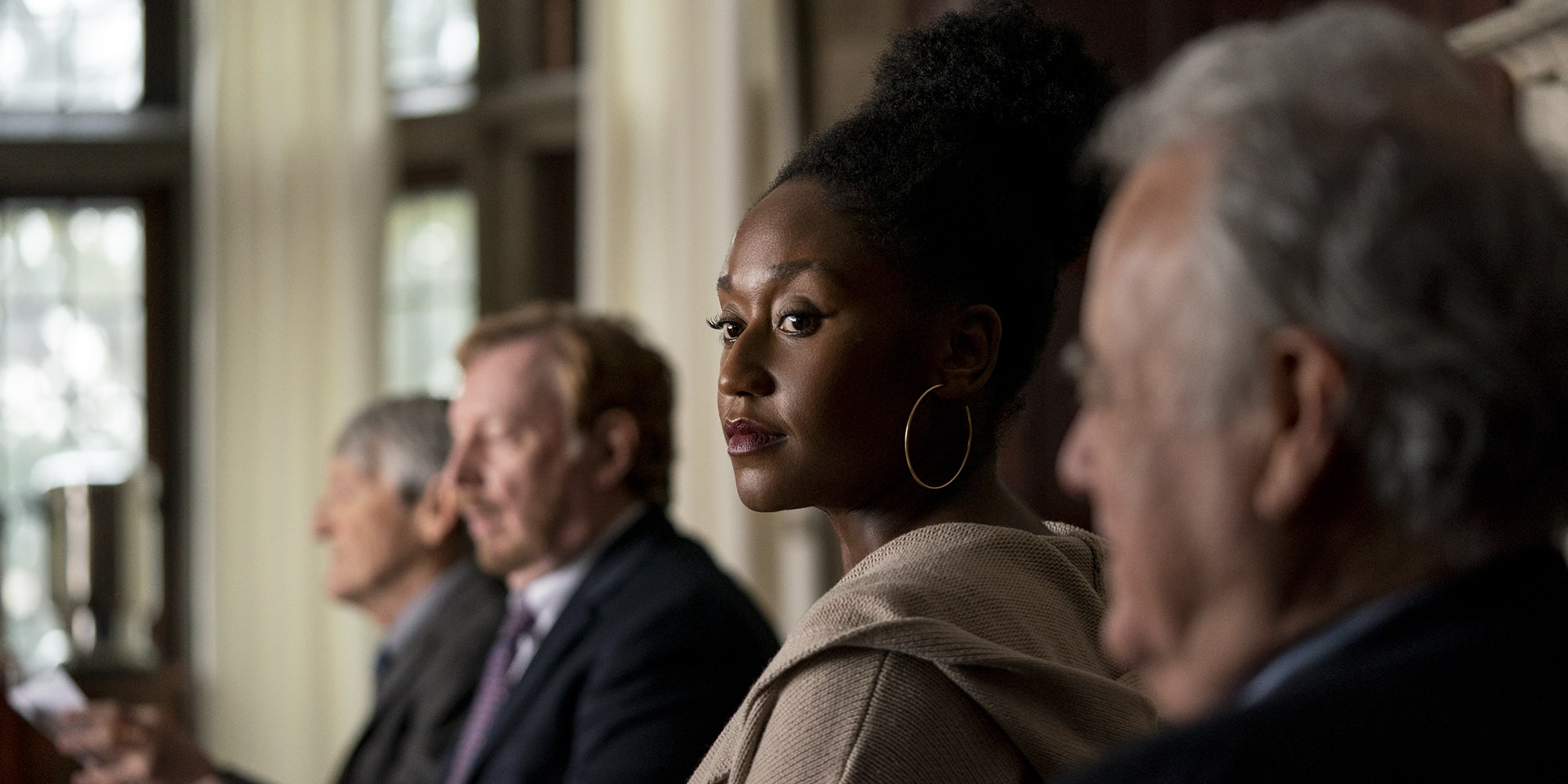 In this scene from "The Chair," CMU's Don Wadsworth plays Professor Drake while seated to the left of Nana Mensah, who plays Yaz McKay. Photo Credit: Eliza Morse/Netflix © 2021
"Netflix does not mess around — everyone was tested every day, and we were masked until the action rolled; then everyone put them back on," Wadsworth said. "For the most part, we saw each other's eyes. When we got to see each other's faces, it was like a gift."
The production team took filming during a surge in the pandemic quite seriously, Kovitz said.
"It was my second acting job under industry COVID protocols. We were tested almost daily in the weeks preceding filming and were required to quarantine for a week before we worked," he said. "It was tense, at times, but Sandra Oh and Amanda Peet (who produced and co-wrote the show) kept things light and energetic.
Wadsworth makes his first appearance just minutes into the first episode, seated beside Ji-Yoon, Sandra Oh's character. It was, he said, his first acting role in a long time. These days, he's busy working as a dialect coach, with a specific talent for helping British actors learn American slang and manner of speaking. This summer, he spent time coaching a young actor who is seeking to expand his U.S. presence in film.
He also worked in Pittsburgh with CMU School of Drama alumna Chante Adams, who is starring in a series based on the film, "A League of Their Own." As if that weren't enough, he currently serves as the voice of the Excela Health System, based in Westmoreland County, Pennsylvania, among other voiceover and dialect endeavors.
Kovitz also multi-tasked while teaching and acting in three episodes of "The Chair." On set, he found himself in familiar CMU company with current students Sophia Macy, Simone Jones and Henry Thrasher, who also appear in the series. Jones also has a part in alumnus Billy Porter's film, tentatively titled, "What If?" which also filmed in Pittsburgh. Recent alumni Chris Chene and Darius Fraser also appeared in the series.
Kovitz said he fills his time outside the classroom by working in the industry in various ways, including acting and stunt coordination. He did both on the upcoming feature film, "Basic Psych," directed by School of Drama screenwriting faculty member Melissa Martin, and he acted in "Archive 81" for Netflix and Showtime's "American Rust" with Jeff Daniels. He directed fight sequences for Pittsburgh's Quantum Theatre's recent production of "The Odyssey," where he worked with fellow CMU drama faculty members Narelle Sissons, Mindy Eshelman, C. Todd Brown and Joe Pino. It was directed by former faculty member Jed Allan Harris and featured alumna Erika Strasburg in the cast.
Both Kovitz and Wadsworth gave the overall experience of being in "The Chair" a thumbs up.
"The cast were all amazing veteran actors — total pros who made the most of a bad situation. It was a privilege to be a part of it," Kovitz said.
"It was a really great cast," Wadsworth said. "it was a very big Netflix production and it could have been intimidating, but Sandra Oh was quite lovely. She went pretty far to create a relaxed set for everyone."