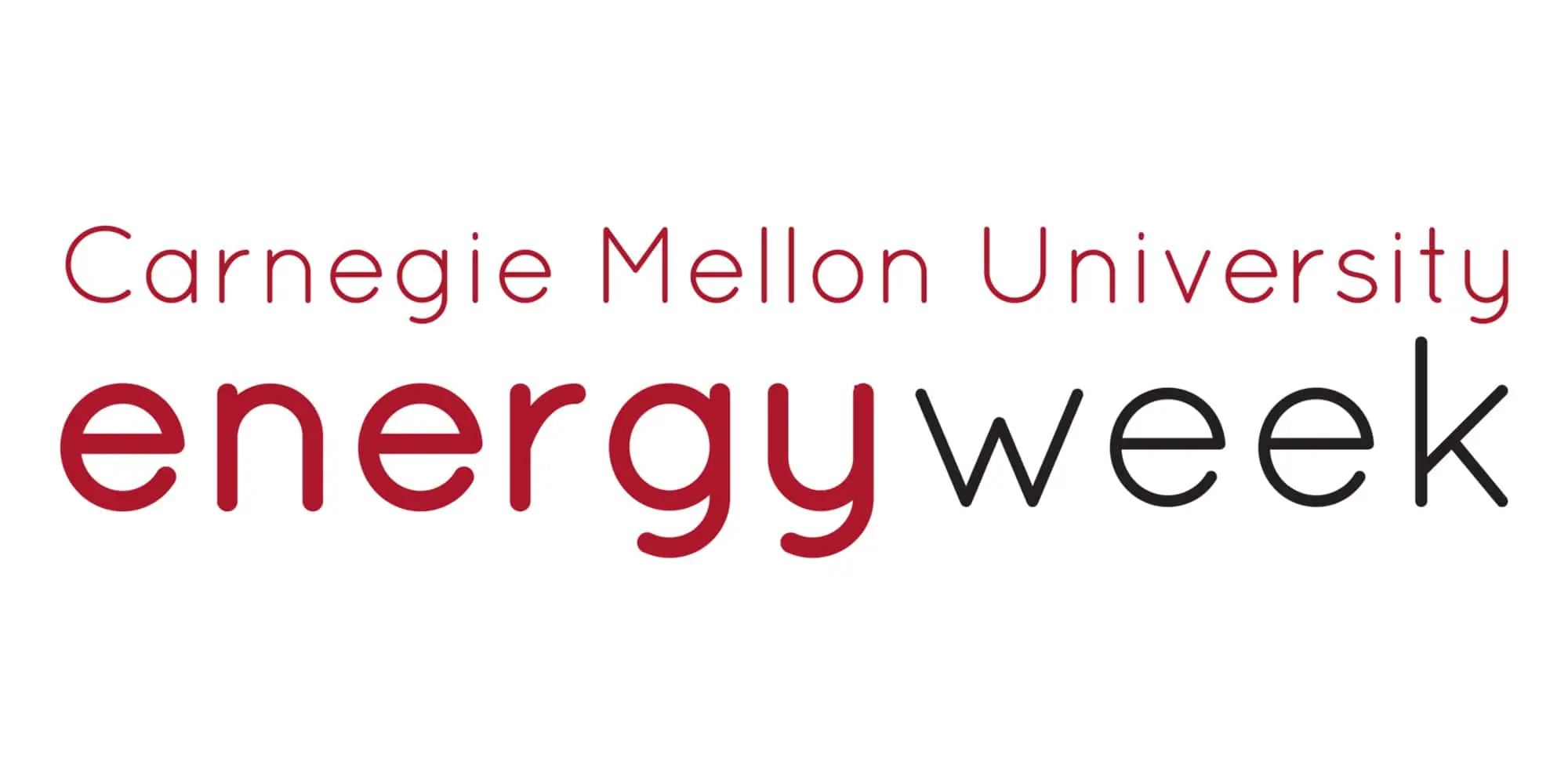 March 22, 2022
CMU Energy Week Returns
Media Inquiries

Name

Ryan Scarpino

Title

University Communications & Marketing
The Wilton E. Scott Institute for Energy Innovation(opens in new window) at Carnegie Mellon University will convene CMU Energy Week 2022 with four days of unique showcases and competitions demonstrating the leading edge of energy and "climatetech" innovation from across the nation. Virtual events run March 22-25.
"CMU Energy Week 2022 continues our annual convening of energy and innovation," said Anna J. Siefken, the executive director of the Scott Institute. "This year's set of virtual pitch competitions allows more than 80 teams to showcase new energy technologies to investors and stakeholders, and to accelerate the best ideas toward commercialization. We are having the impact that we envisioned with this national summit."
New this year, the Scott Institute is hosting the inaugural Department of Energy (DOE)-sponsored EnergyTech University Prize (UP) National Pitch Finals(opens in new window) on Thursday, March 24, where 17 multidisciplinary student teams will pitch business plans that leverage lab-developed and other high-potential energy technologies.
Other Energy Week events include the CMU Energy Week Student Energy Poster Competition(opens in new window) which gives students the opportunity to present their academic research to a panel of 30 advisors in five-minute flash presentations for the chance to win cash prizes; the Virtual CMU Energy Career Fair(opens in new window) where students from CMU and University of Pittsburgh in all majors are able to meet with energy sector employers to learn about internships or full-time employment opportunities; and the American-Made Solar Prize Round 5 Set! Pitch Showcase(opens in new window) for solar innovation and startups in both hardware and software. Forty teams will have the opportunity to present their innovations on Tuesday, March 22 and Friday, March 25.
The Scott Institute has been supporting the acceleration of energy and climatetech startups nationally, regionally and locally since 2018 as part of the DOE's American-Made Solar Prize and the program's more than 26 follow-on Prize Challenges. As one of the first "Power Connectors," the Scott Institute continues to provide mentoring, pitch coaching, business case development and industry connections to startups from the six-state region around Pittsburgh.
Energy Week will conclude with a Virtual Networking Mixer(opens in new window) where start-ups, competing teams and students will meet with investors, representatives from corporate, academic and government agencies, and other energy stakeholders along with Energy Week participants. The results of the EnergyTech UP National Pitch Event will also be announced by DOE leadership.
All events are virtual and open to the public. Visit the CMU Energy Week(opens in new window) website for more information and registration details.