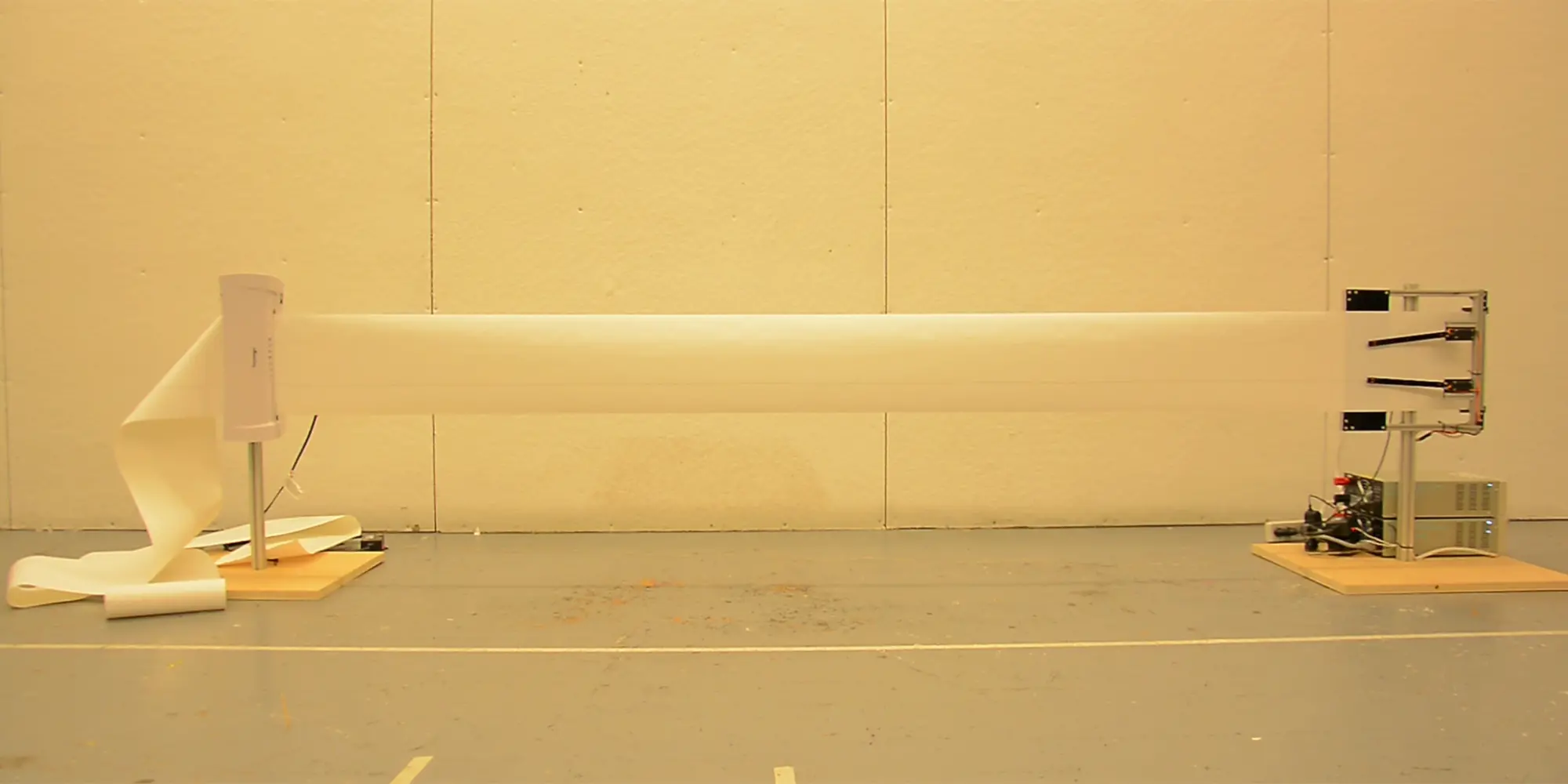 January 21, 2022
BXA Introduces New Engineering Studies and Arts Degree Program
Media Inquiries

Name

Pam Wigley

Title

College of Fine Arts
In response to student requests and as part of an expansion in areas of study at Carnegie Mellon University, a new degree program is being introduced that's tailored to students with a solid math and science background who also have strong creative talents and interests. The integrated degree, the Bachelor of Engineering Studies and Arts (BESA), is offered by the BXA Intercollege Degree Programs(opens in new window) in partnership with the College of Engineering(opens in new window) and the College of Fine Arts(opens in new window).
BESA applications are open for CMU internal transfer students. The program will be part of the common application next cycle, for fall 2023 first-year student enrollment. Three current students have been admitted, and they are eager to earn a degree that combines their interests.
Joey Mok
(left)
, a sophomore cello performance major in the
School of Music

(opens in new window)
, is one of the students who looks forward to earning a BESA degree. A cello player since third grade, Mok said it has been a passion since middle school. He also yearned to combine his STEM interests with music, and found that through the BESA.
"I'm glad the program was in development around the same time that I began to attend CMU, since it allows me to study both of my main interests: music and engineering," Mok said. "Although my career path is still unclear [at this point], the BESA program will allow me to decide what I want to pursue in the future."
Prior to the creation of the BESA program, BXA and Engineering collaborated to develop the Engineering and Arts (EA) additional major(opens in new window) at Carnegie Mellon, which allows students majoring in engineering to choose a concentration in architecture, art, drama or music within the College of Fine Arts. The course of study is tailored to each student, whose primary major is engineering. The curriculum includes a capstone experience through BXA that combines the students' engineering and arts expertise in novel ways.
"The EA additional major blended the strengths of both engineering and the arts," said Stephanie Murray(opens in new window), senior associate dean of Interdisciplinary Initiatives, and director/academic advisor/teaching professor, BXA. "The BESA takes the EA program a step further, allowing students to earn a bachelor's degree that equally combines their engineering and arts expertise, where the EA students add arts training onto their primary major."

CMU sophomore Joey Mok plays cello and guitar. He said the newBachelor of Engineering Studies and Arts allows him to combine his interests in music and STEM.
Thomas Sullivan(opens in new window), teaching professor in electrical and computer engineering and lecturer in the School of Music, understands the student attraction to the BESA program. Sullivan himself combines his electrical engineering knowledge with his interest in music. He teaches, among other subjects, courses in signal processing for audio and music systems and electro-acoustic and is interested in the creation of new musical instruments.
"Many of our engineering students are very creative individuals and would like to apply their creative arts interests with their engineering background toward a career rather than just as a hobby interest," Sullivan said. "As an undergraduate at Carnegie Mellon myself in the early '80s, one had to invent these combinations within our engineering curriculum by creatively using free elective units and course substitutions in our humanities breadth."
Programs like the BESA, music and technology, and the IDeATe areas, along with some minors, Sullivan said, provide students the opportunity to engage in this intersection between engineering and science and the arts in a more structured manner.
"The use of modern technology in the arts is here to stay and will only continue to grow," he said. "Giving Carnegie Mellon students the opportunity to be at the forefront of these hybrid fields can only make the university appear stronger and more forward-looking."
Annette Jacobson, associate dean for undergraduate studies and teaching professor in chemical engineering, helped establish the curriculum for the BESA. When doing so, Jacobson worked with a team to ensure the depth and breadth of both engineering and the arts is reflected in the course of study.
"The engineering studies part of the BESA degree was designed as an extension of the engineering studies minor that we currently offer in the College of Engineering to students interested in taking engineering courses but who are not enrolled in an engineering major," Jacobson said. "We welcome the opportunity to offer engineering courses to students whose interests lie at the unique intersection of engineering and the arts; this new program accomplishes that goal."
"We are thrilled to work with the College of Engineering to offer this new degree," Murray said. "We're meeting the needs of our students, and we're preparing them for careers tailored to their strengths — careers that will help them positively influence our world."
Senior Perry Naseck's
(right)
future career looms as his May graduation nears. The
School of Art

(opens in new window)
major focuses his efforts on electronic and time-based media — particularly interactive light and kinetic installations — but he wanted to have full knowledge of not only conceptualizing his pieces, but also building them. Naseck worked closely with
Golan Levin

(opens in new window)
, School of Art professor and co-director of the Frank-Ratchye STUDIO for Creative Inquiry, to follow a course of study that would allow him to do both with the BESA degree. He also consulted with faculty and advisors in BXA and engineering.
"I pushed for this degree to become reality," Naseck said. "A BESA degree allows graduates to learn equally the depth and breadth of both the arts and engineering. [It] bridges the gap between engineers and artists."
His own career, he said, likely will focus on working for companies that specialize in interactive art installations. His senior capstone project involves creating a system that uses capacitive touch sensors that determine interaction between humans and objects. To illustrate how that might work, Naseck used the example of a wall that can sense when it is being touched. Sensors would become aware of a human presence and, in turn, light or move sections of the wall as a result.
"I'm grateful to people like Golan [and other faculty], who are resources for me, and I know they will be lifelong connections," Naseck said. "At CMU, I've learned not only the literal skills I need in art and engineering, but I've also learned collaboration and how to navigate a project, how to serve clients and how to operate as a professional."
Perry Naseck's Tweet Ticker was created for the Fall 2020 IDeATe: Electronic Logics && Creative Practice course.The device correlated and miscorrelated the U.S. economy with the president's tweets.