June 02, 2021
Eight Tartans Earn Fulbrights To Teach English, Pursue Studies
By Heidi Opdyke opdyke(through)andrew.cmu.edu
Media Inquiries
Shilpa Bakre
Marketing and Communications
The Fulbright U.S. Student Program, sponsored by the U.S. Department of State's Bureau of Educational and Cultural Affairs, awarded grants to eight recent alumni from Carnegie Mellon University.
The program's aim is to improve cultural diplomacy and allow Fulbright scholars and their international hosts to gain an appreciation of different viewpoints and beliefs though engagement in the community. While last year's recipients had to delay travel to their respective countries, the 2021-2022 class of Fulbright scholars are on track to start later this year. Six of the CMU recipients will teach English and two will further their education through graduate programs overseas.
Sara Adkins
Sara Adkins, who graduated in 2018 with a bachelor's degree in computer science and arts, earned a study/research award for graduate studies in sound and music computing at Queen Mary University of London in the United Kingdom.
Adkins said CMU helped her understand what it means to be an interdisciplinary researcher and define her own niche area.
"I did an integrated double major in computer science and music technology because I knew I liked both of those fields but didn't really know how I wanted to combine them. Taking computer music classes in the School of Computer Science opened my eyes to the ways that computer science can be applied to music," Adkins said. "This helped me decide that I wanted to focus my career on being a technologist who works with musicians and helps them make new electronic sounds."
Her research project for the Fulbright Award will expand on her senior capstone project for CMU's BXA Intercollege Degree Programs.
"The idea is for an algorithm to compose music in real time as a musician is performing. I explored the ways a human musician could interact with an algorithm to create a new art form," she said.
Most Fulbright applications are made through the candidate's undergraduate institution. At CMU, Adkins reached out to Richelle Bernazzoli, associate director of Undergraduate Research and National Fellowships at CMU, to help with the application process, which included preparing for semifinalist interviews.
"From Asia to South America and Europe, this year's CMU Fulbright grantees will be leveraging the vast interdisciplinary and intercultural skills they developed through their Carnegie Mellon education to build mutual understanding with communities abroad," Bernazzoli said. "We are so proud that this cohort — CMU's largest group of Fulbright grantees since 2015 — will be representing our institution and the United States in their respective host countries."
Bernazzoli said that each CMU recipient represents the ethos of the Fulbright Program.
"In each of their stories, you can see not only their extraordinary talents and motivation, but also the ways in which they have been enriched by cross-campus resources, as well as their home departments," she said. "We look forward to following their experiences as they embark on their international teaching, research, and graduate study."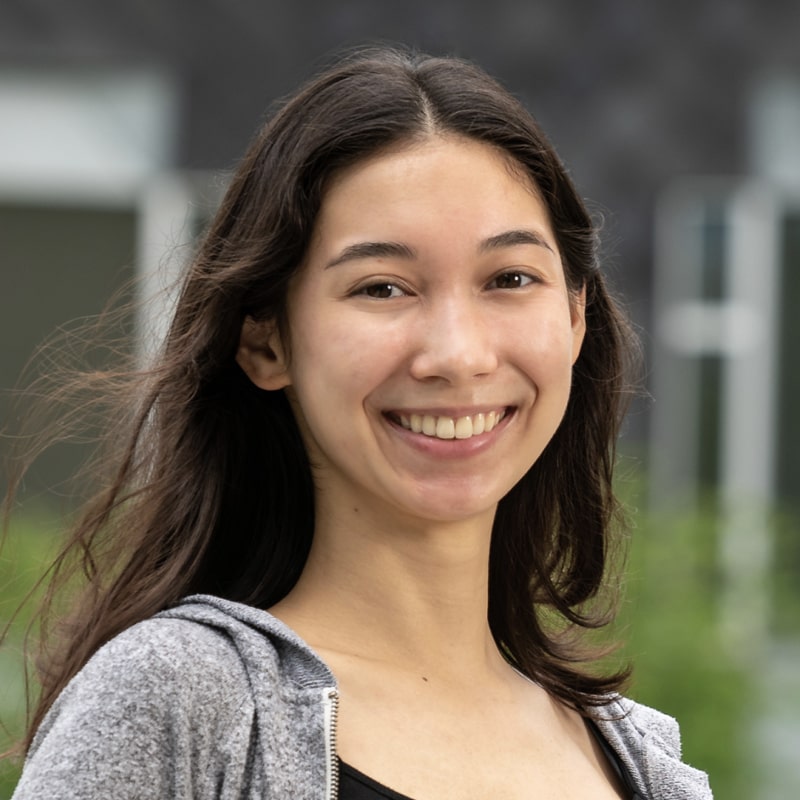 Kyra Balenzano
Kyra Balenzano
Kyra Balenzano, who graduated this year with bachelor's degree of science degree in statistics and machine learning and an additional major in Hispanic Studies, didn't know what a Fulbright entailed until Therese Tardio suggested it at the end of her junior year. The more she researched it, the more enthusiastic she became.
"CMU has given me both the space and flexibility to pursue all of my interests, whether they be professional or personal," Balenzano said. "Its interdisciplinary approach to education has led me to dream up diverse, far-reaching goals; I feel prepared and excited to achieve them."
Balenzano will be heading to Spain, where she studied abroad in Valencia after her first year of college.
"The wonderful thing about the Fulbright program is that its wide range of grants makes it possible for any person with any background to find an opportunity, so long as you are passionate about promoting intercultural relations and developing intercultural competency," Balenzano said. "The ability to have a global, empathetic perspective is increasingly important in today's society, and pursuing a Fulbright can take you one step closer to possessing that."
Darianealy Butler
Darianealy Butler graduated this year with a double degree with a CMU master's of arts management (MAM) degree and a University of Bologna graduate degree in innovation and organization of cultural and the arts (GIOCA). The partnership, which focuses on global cultural management allowed Butler to study in Italy, where she fell in love with the culture and people. She will return to teach English through the Fulbright program.
"I wanted to go somewhere where I could communicate with the locals in their own language," said Butler, who has studied Italian. "I love the idea of cultural exchange through language, and I wanted to use my background in theater as an approach to foreign language education."
As a graduate of MAM, which is a joint program between the College of Fine Arts and the Heinz College for Information Systems and Public Policy, Butler said that she hopes the Fulbright experience will enhance her work within the arts and culture realm.
"There is a lot of opportunity for innovation when it comes to foreign language education," Butler said. "Growing up, I noticed that ESL students weren't participating in many extracurricular activities because of the language barrier. I think it'd be wonderful to see more ESL-specific theatre programs geared toward improving language skills and fostering community."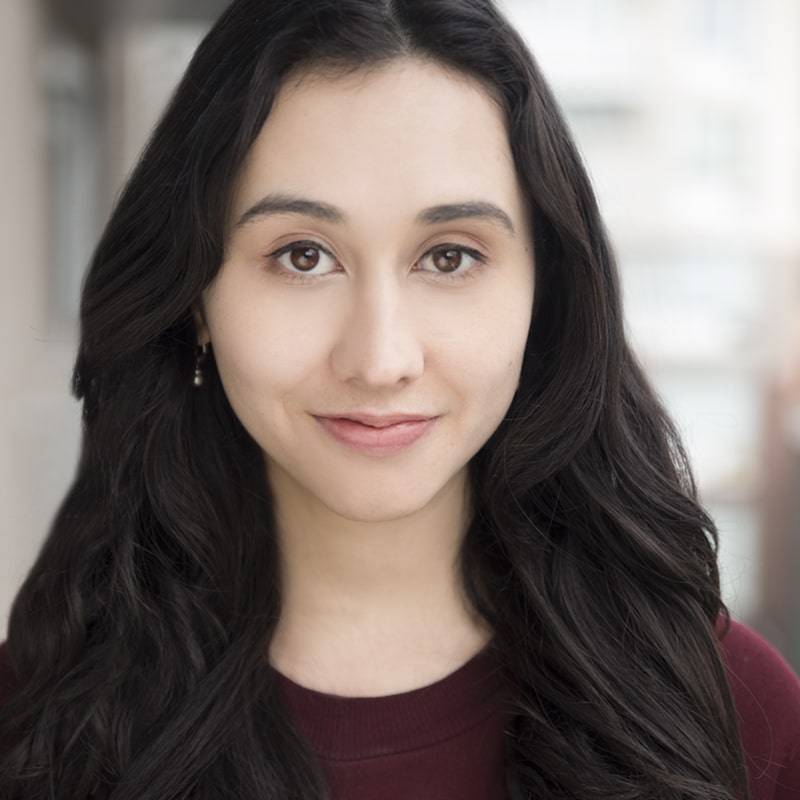 Darianealy Butler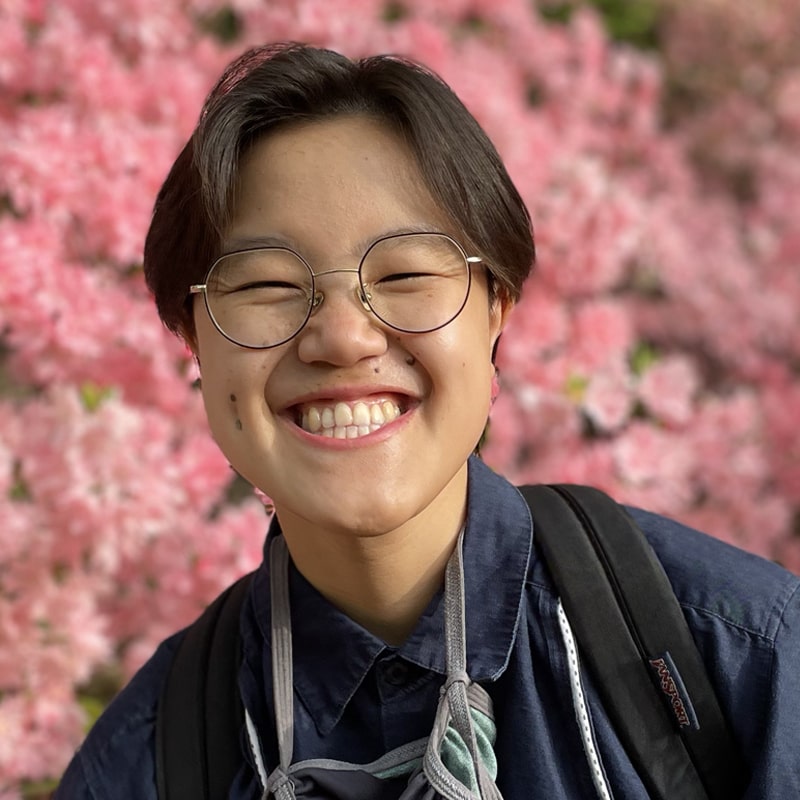 Lilian Chin
Lilian Chin
Lilian Chin is one of two recipients of an English Teaching Assistantship in Taiwan. Chin graduated in 2018 with bachelor's of science degrees in statistics and international relations and politics. Since the COVID-19 pandemic upended daily life, she said that she has been focused on creating communities through grassroots efforts within the Asian American community to register voters and navigate mail-in ballots. She also has worked to help older residents in Washington, D.C. get vaccinated. Her volunteer efforts have deepened an interest in education.
"Pursuing my passion for education and ways to better serve my communities in the U.S. seemed like the perfect next step for me," Chin said. "CMU has always been supportive of multi-disciplinary efforts, and the people I've met at CMU have always encouraged me to take time to find my own footing in what I want to do."
Chin said that she opted to pursue the Taiwan position because the island's dialect is similar to the Mandarin she learned growing up.
"I hope to contribute to the collective East Asian/Asian American community with my improved Mandarin through translation services and political outreach," she said.
Emma Cordray
Emma Cordray, who graduated this year with a bachelor's degree of humanities and arts in Hispanic Studies and drama (directing), also will teach in Spain, where she spent a summer in Madrid after her first year of college.
Cordray said that the Fulbright program's focus on cultural ambassadorship and informal diplomacy dovetail with her work as a theater director and goal of advancing her Spanish skills.
"Every year, high schools in the Madrid region participate in a model U.N. competition that challenges students in bilingual schools to strengthen their public speaking, research skills, writing and global awareness," Cordray said. "Given my dramaturgy training I knew this would be a great fit for me, and that I would be able to add to the students' experiences. I'm also really looking forward to learning more about the U.N. through a non-United States perspective."
Cordray said CMU has encouraged her to embrace and connect all of her interests. She sees her upcoming Fulbright experience as an extension of that education.
"My hope is that I can walk away from my time in Spain not with answers but with more carefully considered questions about who I am, who I want to be and what art I make," she said.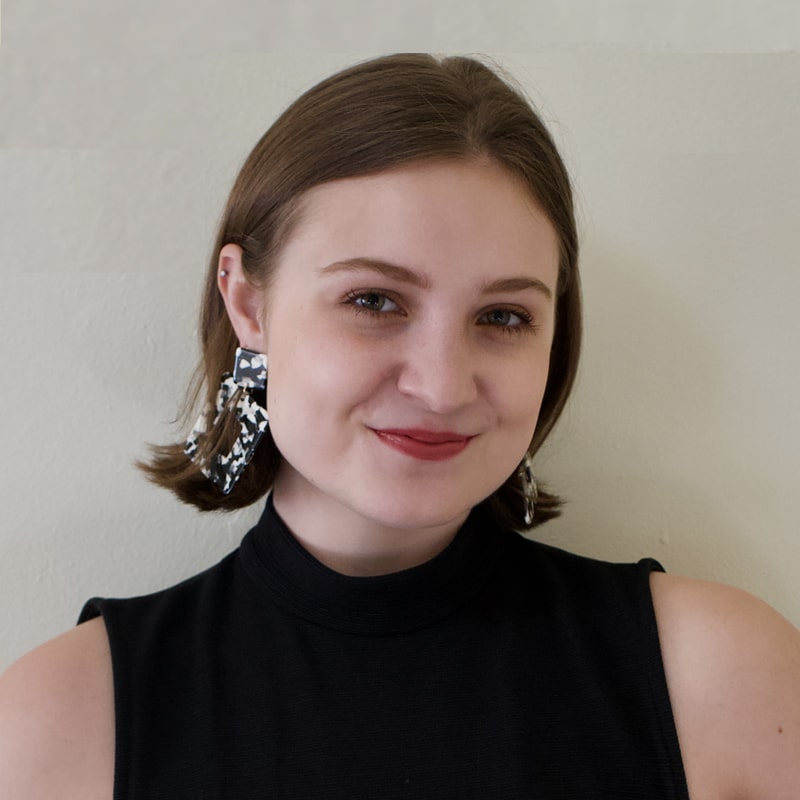 Emma Cordray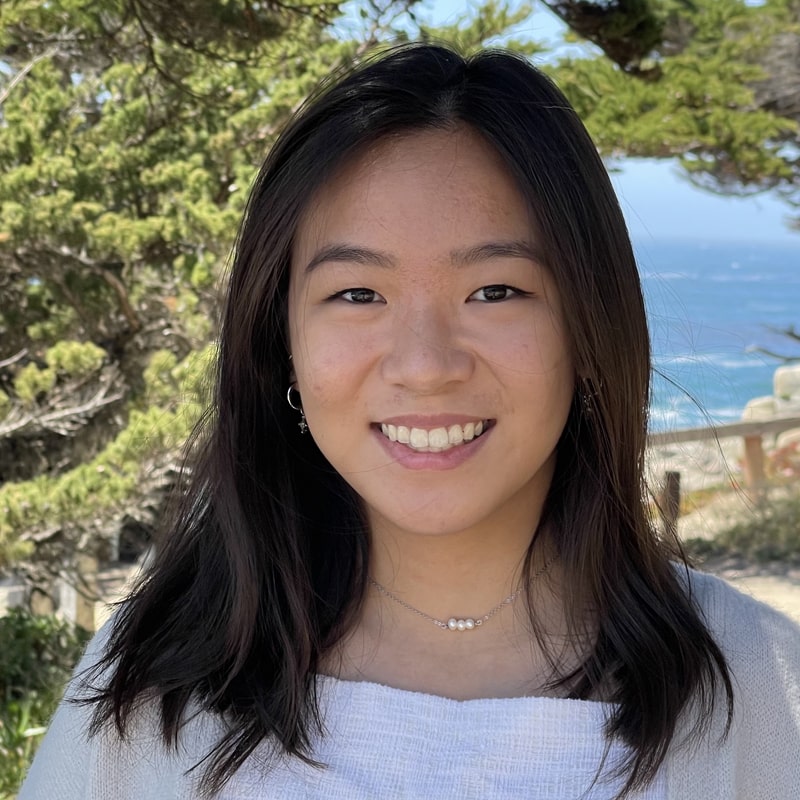 Shannon Lu
Shannon Lu
Shannon Lu, who graduated in 2020 with a bachelor's of science degrees in information systems and statistics and machine learning and a minor in human-computer interaction, said that one of the reasons she chose the Taiwan ETA program was because she wanted an immersive experience to improve her language skills and gain a cross-cultural perspective on technology.
"At the time I was applying, it was around when Taiwan's initial COVID response was showing to be highly effective," Lu said. "I thought it was a unique opportunity to learn about how different technologies have the potential to affect day-to-day life in a meaningful way."
Lu started cultivating her interest in community engagement at CMU through roles in Residential Education; volunteer work with Outreach360, a student organization that does an alternative spring break trip to the Dominican Republic; and involvement with multicultural organizations on campus.
"Among other experiences, [these] taught me to be a more compassionate and empathetic person and how to think about ideas from different points of view," Lu said. "I really valued the interpersonal connections I made, which is why I wanted to challenge myself in a new role and environment."
Aria Salyapongse
Aria Salyapongse, who graduated this year with a bachelor's of science degree in physics and a concentration in astrophysics, will be teaching English in Thailand. She applied because she enjoys helping people learn.
"I have been a teaching assistant all of my years at CMU, and I really liked it. I've tutored in physics, chemistry, mathematics and English," she said.
Salyapongse's grandfather was born in Thailand and she has visited Thailand for family reunions. Most recently, she accompanied her father on a medical mission trip in 2019.
"It was an opportunity to connect with parts of my culture that I haven't gotten to experience in America," she said, adding that she enjoyed meeting new people, eating foods similar to what she grew up with and practicing her Thai. "I'm really hoping to continue that kind of cultural exploration and connection when I get back to Thailand."
Like her father, Salyapongse plans to become a physician.
"I knew coming into CMU I wanted to do physics and go to medical school," she said. She worked with Jason D'Antonio, director of CMU's Health Professions Program to set her up for success with her application and MCAT preparation.
Salyapongse said that going to Thailand will help her work on her teaching and communication skills, which will be invaluable in medical school. 
"The Fulbright scholarship will allow me to practice working with those of different backgrounds to my own, it will also let me build bridges into the Thai community that will help me work on global health initiatives," she said.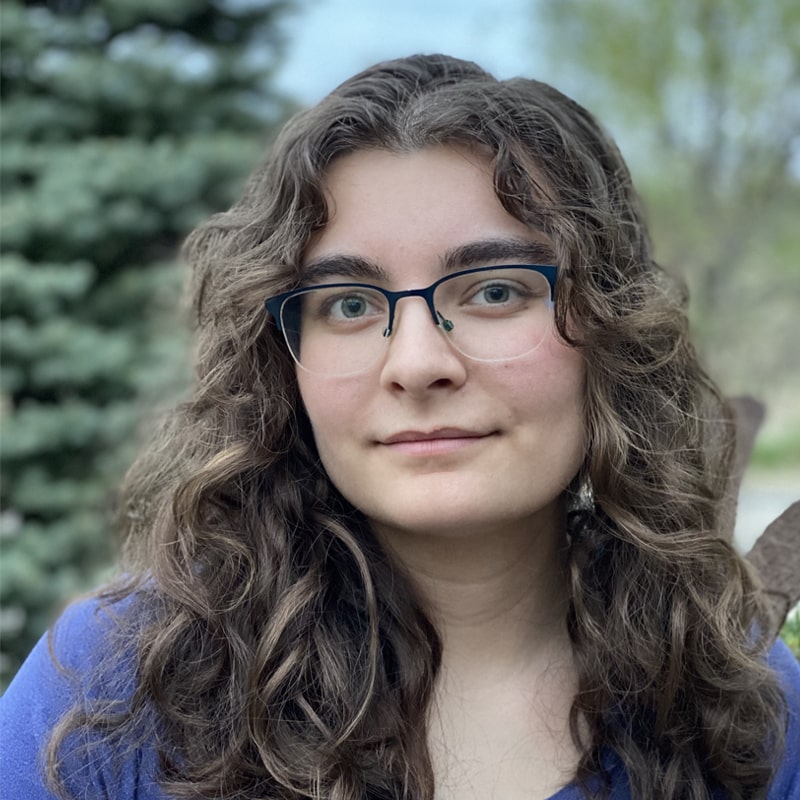 Aria Salyapongse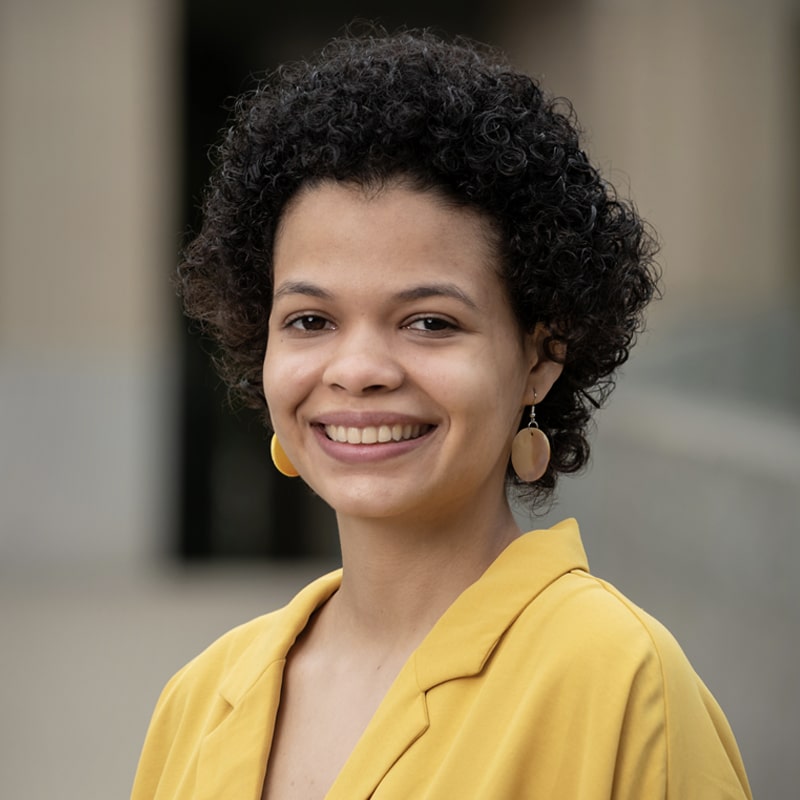 Paloma Sierra
Paloma Sierra
Paloma Sierra, who graduated this year with a master's of fine arts degree in dramatic writing, will be pursuing postgraduate studies in theatrical translations at the University of Buenos Aires in Argentina.
"In the future I can see myself translating both musical theater pieces, operas, as well as plays," said Sierra, who earned her bachelor's degrees in creative writing and drama (scenic design) through CMU's BXA program. "I've been working on my skills in musical theater and playwriting during my time at CMU but I would also like to couple that with translation skills. This program not only teaches you about the business of being a translator but best practices."
Sierra, who is from Puerto Rico and speaks Spanish and English, said that CMU has helped her identify and expand professional interests through interdisciplinary approaches.
"When I came as a freshman, I had an interest in creative writing, but I hadn't identified that interest in performance or theater. The opportunity to participate in the student-led festival Playground opened my eyes to the idea of writing for the stage or the screen," she said. "Also during my undergrad years, I was able to identify that interest for literary translation through taking classes with Kenya Dworkin and Lauren Shapiro."