August 31, 2020
Makers Use Facial Coverings as Creative Outlets
Producers forge community bonds on and off campus
By Heidi Opdyke opdyke(through)andrew.cmu.edu
Media Inquiries
Jason Maderer
Marketing & Communications
Life on Carnegie Mellon University's Pittsburgh campus will be a little different this fall. Everyone must wear a facial covering (sufficient to cover the nose and mouth) at all times — both inside and outside of buildings.
Exceptions include: While eating or drinking, if working outdoors during hot and humid conditions, or when alone in a private space, such as an office, assigned residence hall room, or enclosed vehicle. When outdoors, facial coverings are expected to be worn whenever physical distancing of 6 feet or more cannot be maintained.
Carnegie Mellon has begun distributing more than 60,000 CMU-branded facial coverings to all colleges and divisions in preparation for the return to campus. Each member of the CMU community will receive two for free.
Facial coverings are also mandatory in Pennsylvania in public spaces including the City of Pittsburgh. 
CMU Makers are uncovering different ways to create facial coverings. Meet some of the people helping out in the Pittsburgh region and beyond:
Professor Lorrie Cranor posted directions to make facial coverings using T-shirt fabric and a few other items. The director and Bosch Distinguished Professor in Security and Privacy Technologies for the CyLab Security and Privacy Institute and the FORE Systems Professor of Computer Science and Engineering and Public Policy showcased the design this summer using her original fabric that features the most popular passwords stolen in a RockYou.com data breach in 2009.
Cranor's creation and directions inspired fellow faculty member and fiber artist Kathy Newman to repurpose some academic material.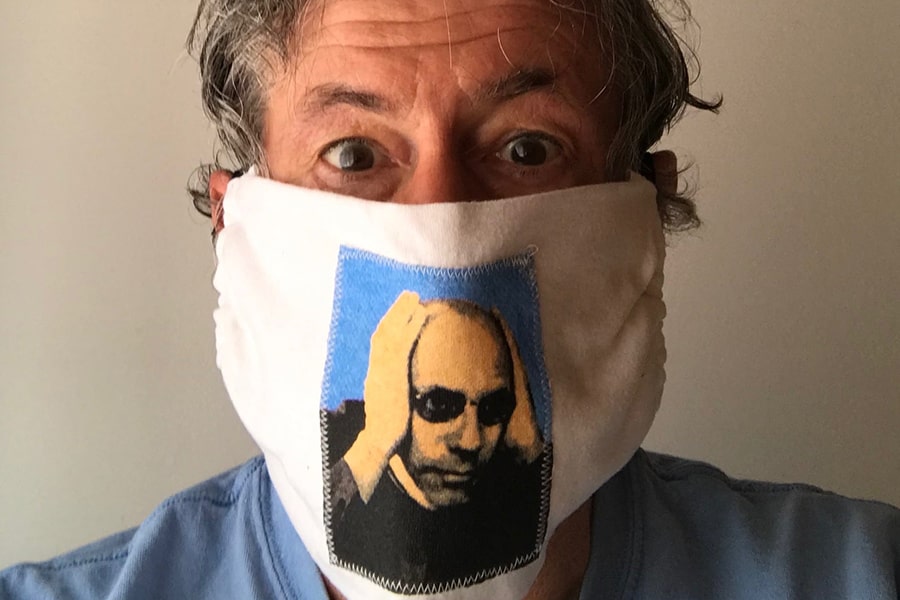 Professor of English David Shumway wears a design by Associate Professor of English Kathy Newman depicting French philosopher Michel Foucault.
She had some T-shirts that CMU's Department of English printed to represent the Literary and Cultural Studies program in the Dietrich College of Humanities and Social Sciences. The T-shirt included a grid of nine icons, including cultural theorists like Judith Butler, Michel Foucault and Gayatri Spivak, as well author/icons such as Jane Austen, Shakespeare and Marilyn Monroe. After making a few samples and posting images of herself wearing the facial coverings on social media, she started receiving requests.
"The more I made, and the more I posted, the more people began to ask me to create a mask with a specific icon," said Newman, an associate professor of English. "I got requests for the Jamaican born theorist Stuart Hall, the novelist Charlotte Brontë, the radicals Emma Goldman and Mother Jones, and more contemporary figures like Ruth Bader Ginsberg and Dr. Anthony Fauci."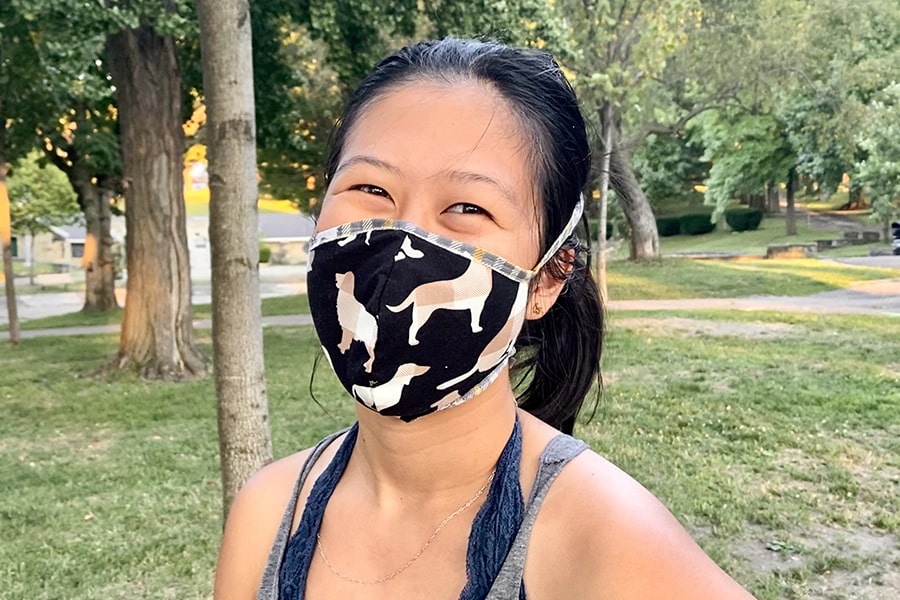 Angela Ng, a CMU alumna and program director for Student Engagement at Carnegie Mellon in Qatar, along with Custodial Services Manager Emily Arch, custodian Laurie Arch and family member Sharon Myers, has helped to make hundreds of facial coverings for essential staff. Read more.
As part of her scholarly work, Newman writes about the history of the International Ladies' Garment Workers' Union in the 20th century.
"I thought about these workers as I was making the masks — especially as my dining room piled with fabric and thread," Newman said. "The project was a reminder that even in the midst of a global pandemic, culture is important. My friends and colleagues wanted to wear masks — to do the right thing — but they also wanted to be unique. They wanted to have masks that expressed something about themselves."
In return for pieces, Newman requested that people donate money to their favorite charities or political causes. The work raised at least $1,500 for various organizations.
"At the time that I was making these there was a wave of people across the country — and across the world — who were doing the same thing," Newman said. "I felt good being part of such a  wave of sewing volunteers for a cause."
Design for Community Good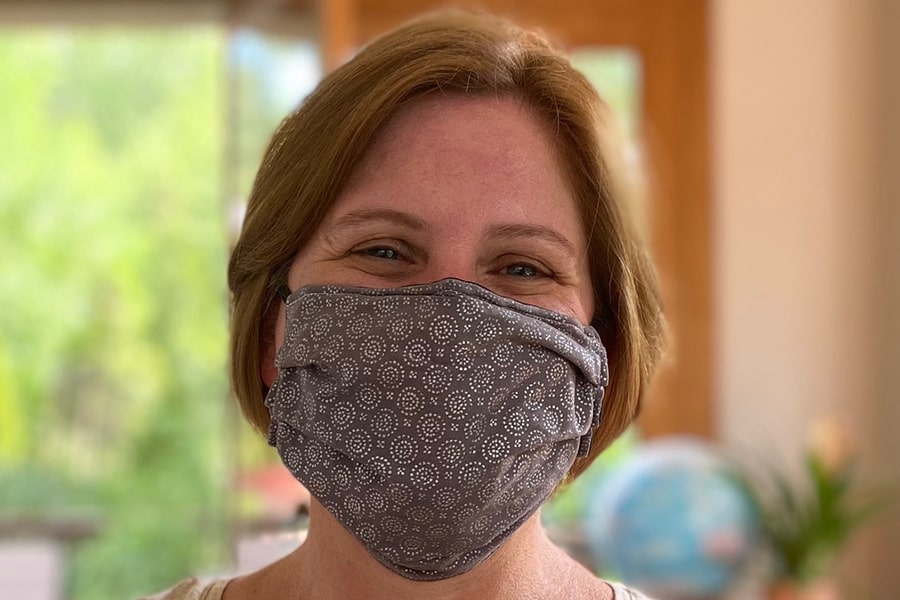 Last spring, after a student suggested it would be fun, Stacie Rohrbach made and sent a special School of Design-themed facial covering to graduate students. "I wanted to help our students protect themselves, show them that I care about their well-being, and that I'm thinking about them," said Rohrback, who directs the school's graduate program.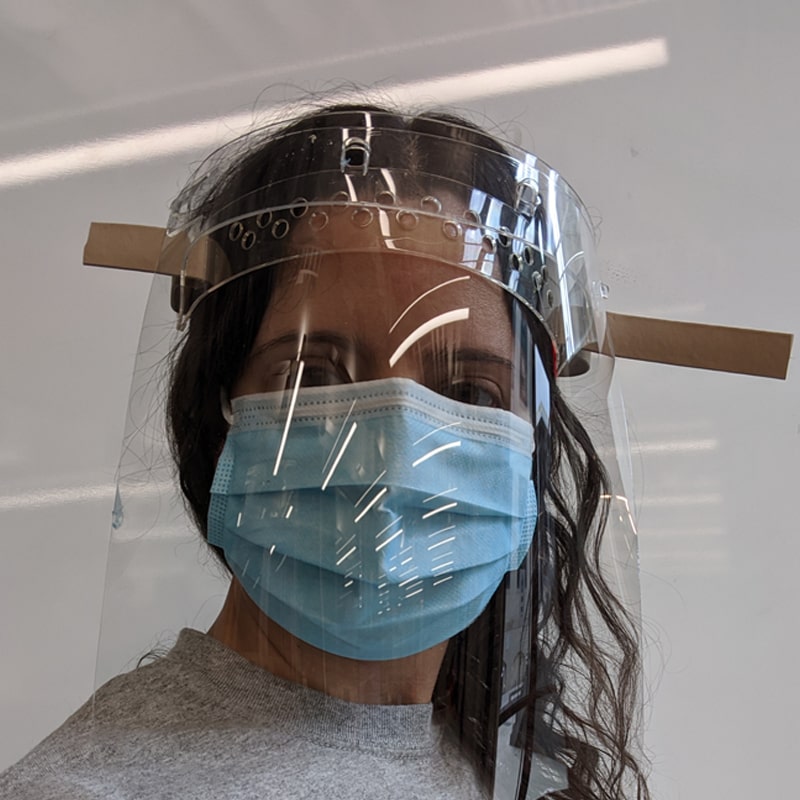 Diana Haidar, an assistant teaching professor in the Department of Mechanical Engineering, works with the professionals in CMU's Tech Spark facility to create face shields. Over the summer CMU partnered with Global Links, a Pittsburgh-based nonprofit, to supply personal protective equipment (PPE) to community organizations that need them during the COVID-19 pandemic. Read more.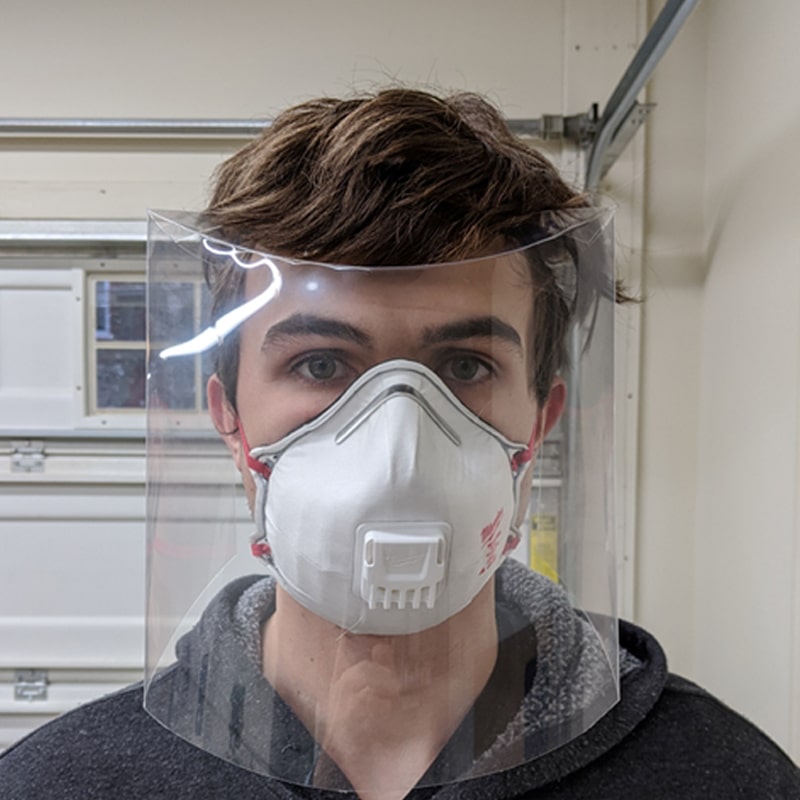 Davis Dunaway, a senior in CMU's School of Design, used his design education to develop a fast and inexpensive face shield for health care workers. The innovative design can accommodate different thicknesses of plastics. Face shields are made of a single sheet of plastic folded like origami and secured to the head with a lanyard. Read more.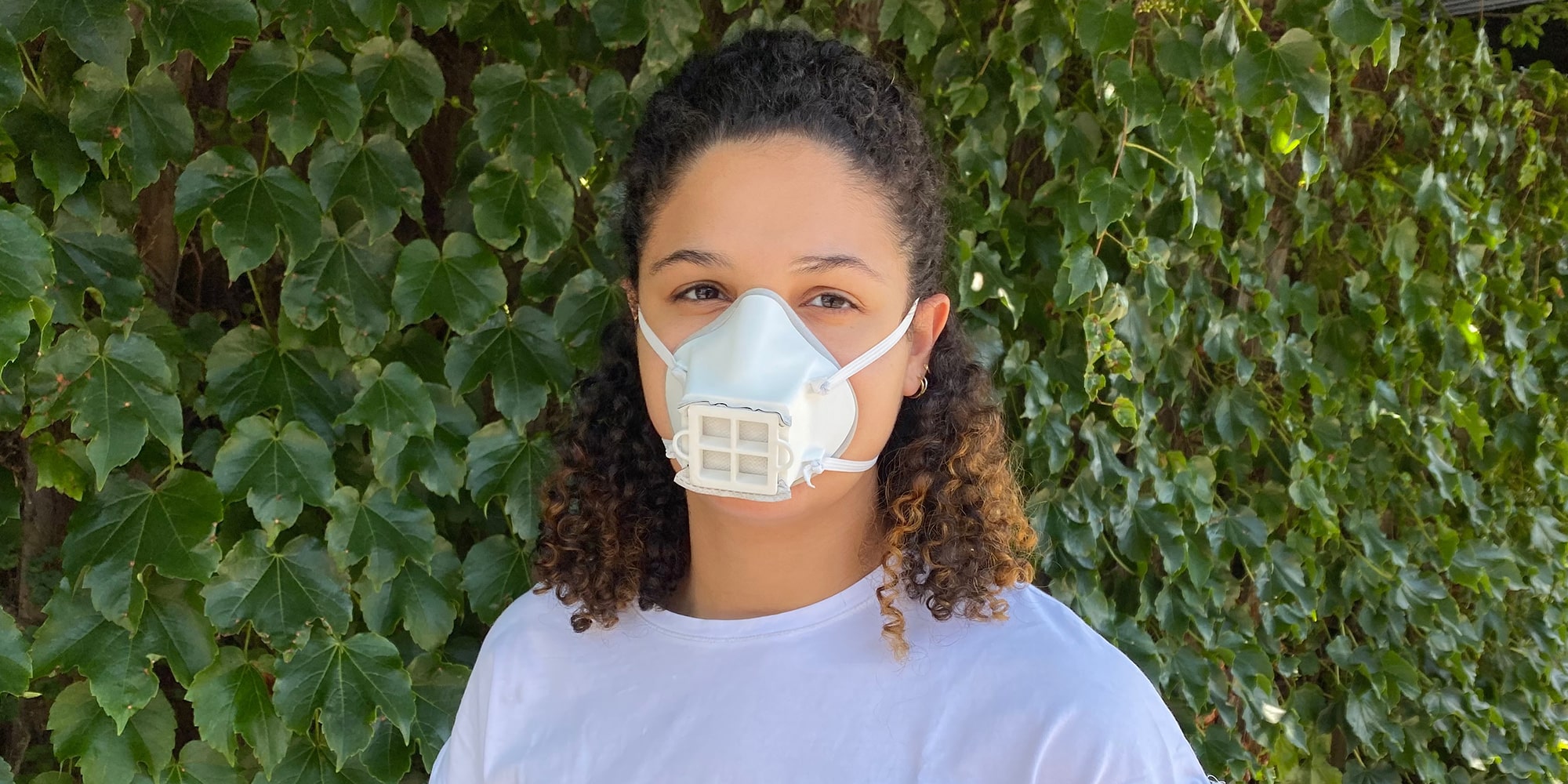 Ph.D. student Erica Martelly, above, and Mechanical Engineering Professor Kenji Shimada were recognized by the America Makes Fit to Face Challenge with one of the two top designs entered. The Moldable Mask can be shaped to adjust to the wearer's face, creating a seal to keep the virus out. Usually, Martelly's research focuses on CPAP masks for sleep apnea — specifically how to get a better fit.  Read more.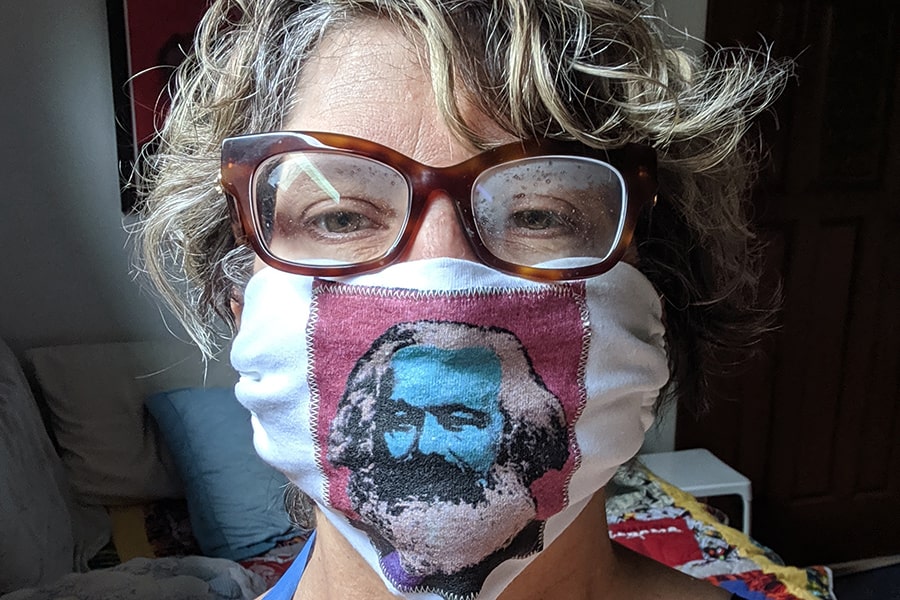 Associate Professor of English Kathy Newman created facial coverings that feature cultural icons including Karl Marx.