Emerging from this pandemic. Together. Stronger.
Phased Approach
As Pennsylvania and Allegheny County policies allow, the university has begun a phased approach to bring the CMU community back to campus and other Pittsburgh-area locations. This approach will allow for maximum flexibility and iteration to test processes and procedures.
COVID-19 Cases
Most current numbers of cases at CMU, as well as Allegheny County data. 
View all case data
Returning to Campus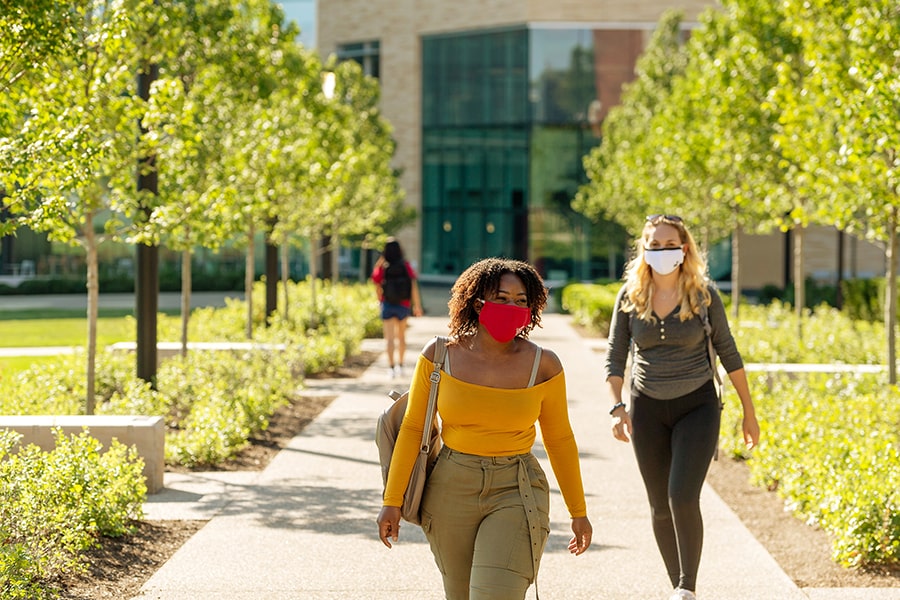 Fall Semester & Campus Preparedness
Fall 2020: Information for New and Returning Students
Get important information to guide fall semester planning, including course schedules and registration, housing and dining instruction, financial aid information, fall semester invoices and more.
A Hybrid Design
Beginning August 31, Carnegie Mellon will offer a hybrid model of teaching and learning. The hybrid model allows for in-person and remote instruction to better prepare for the fluid conditions of the pandemic.
Campus-wide Safety Measures
Carnegie Mellon has been preparing campus — from installing barriers and modifying spaces to enhanced cleaning protocols — to mitigate the viral spread on campus.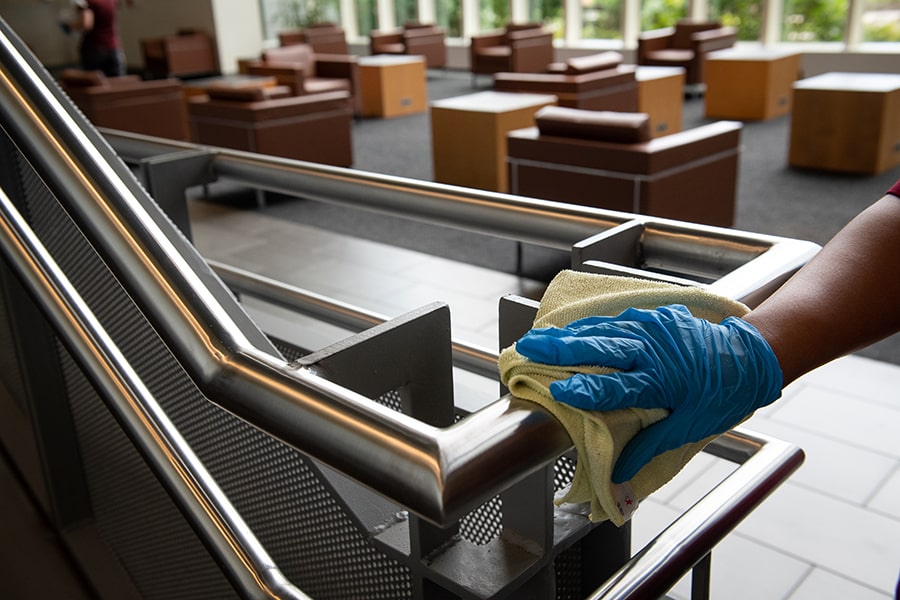 Returning to On-Site Research and Work
Piloting the Return of Select Research
On-site research is ramping up. Pilot projects are returning to their CMU locations while complying with university-wide minimum requirements. All other researchers are continuing to operate remotely until authorized to return to CMU facilities.
Majority of Staff to Continue Working Remotely
The majority of departments and units across the university are currently working remotely. As future business needs dictate, the university has created plans for select units/employees to return to campus under strict guidance.
Pandemic Safety Officers
Pandemic Safety Officers (PSOs) will lead by example and help colleagues understand the requirements when returning to campus.
Help Mitigate COVID-19 Spread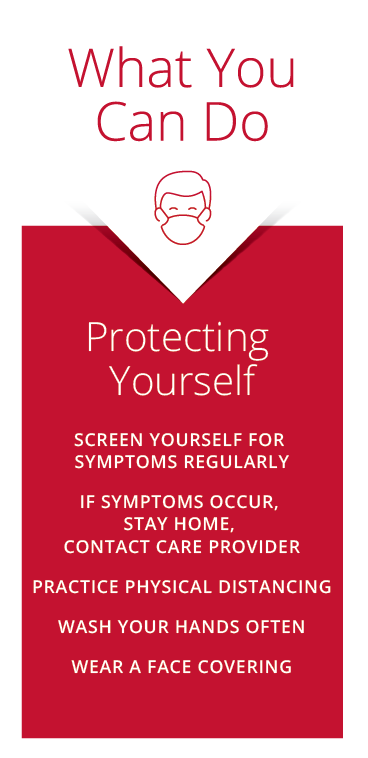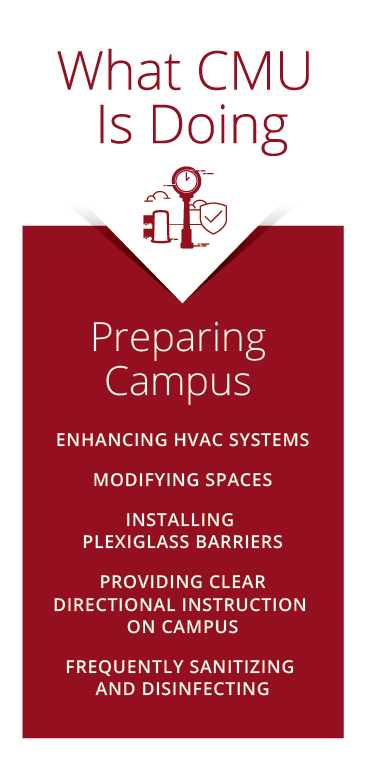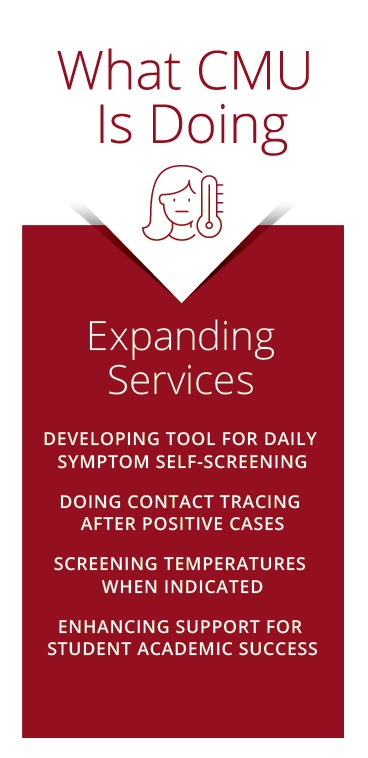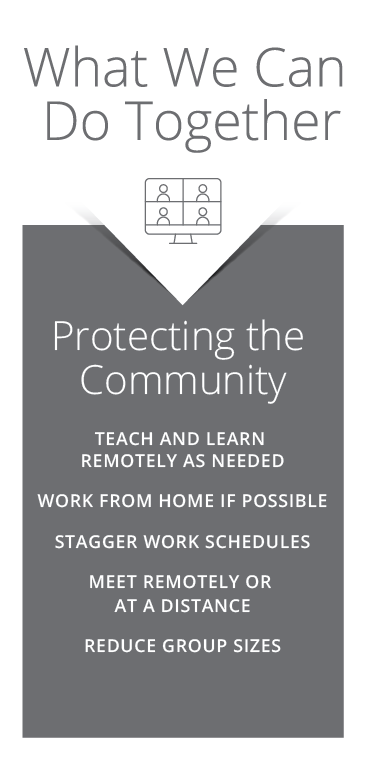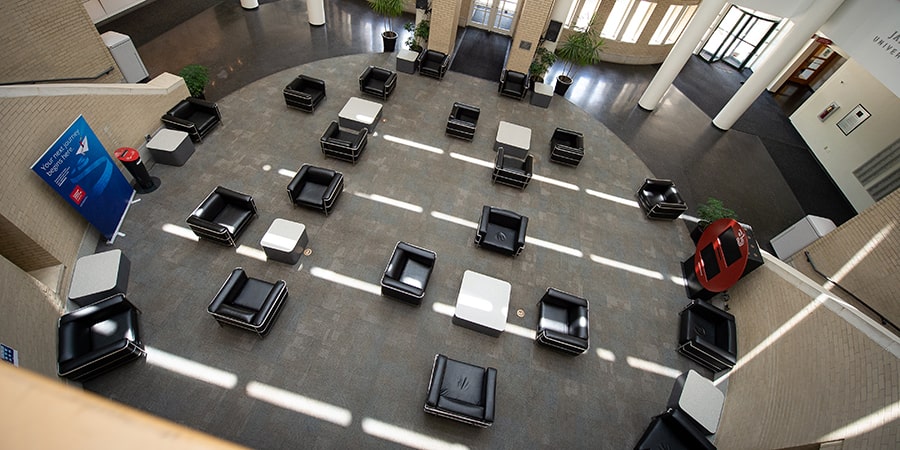 Modifying Seating
Seating arrangements in open areas, classrooms, labs and work stations across campus have been repositioned to allow for at least 6 feet of distance.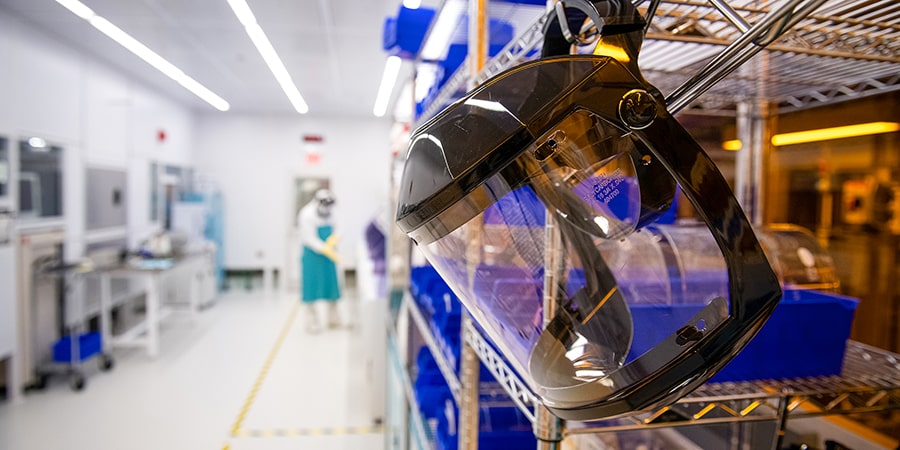 Personal Protective Equipment
Face coverings and other PPE are already being used by essential campus workers who are preparing campus for fall.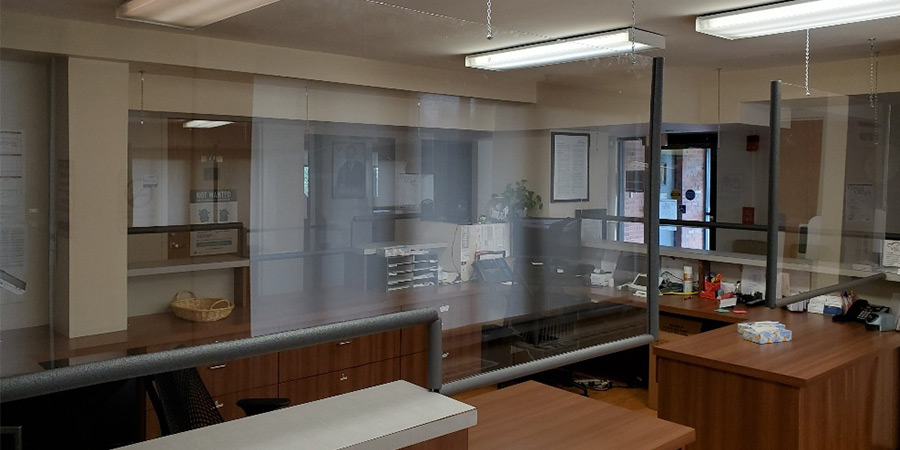 Plexiglass Barriers
Dozens of plexiglass barriers have been installed across campus to help make transactions safer.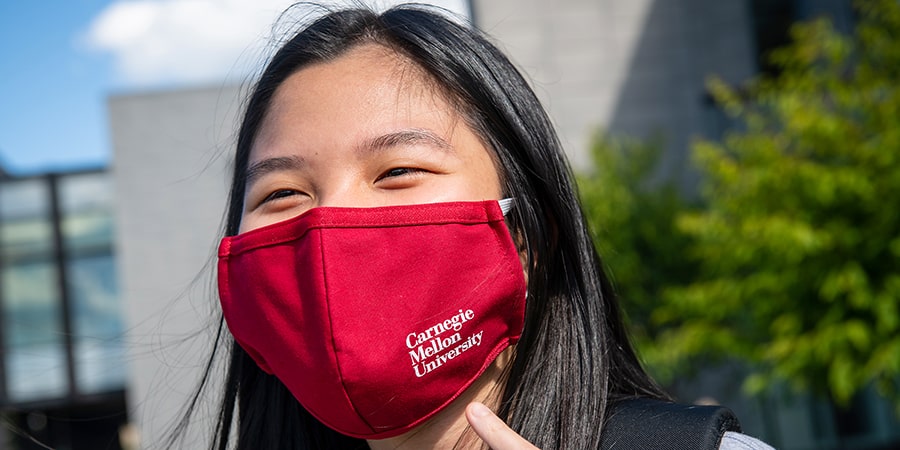 CMU Face Coverings
More than 60,000 CMU-branded face coverings will be distributed in the coming academic year. Stay tuned for more information.
A variety of face coverings are available for sale at the University Store now.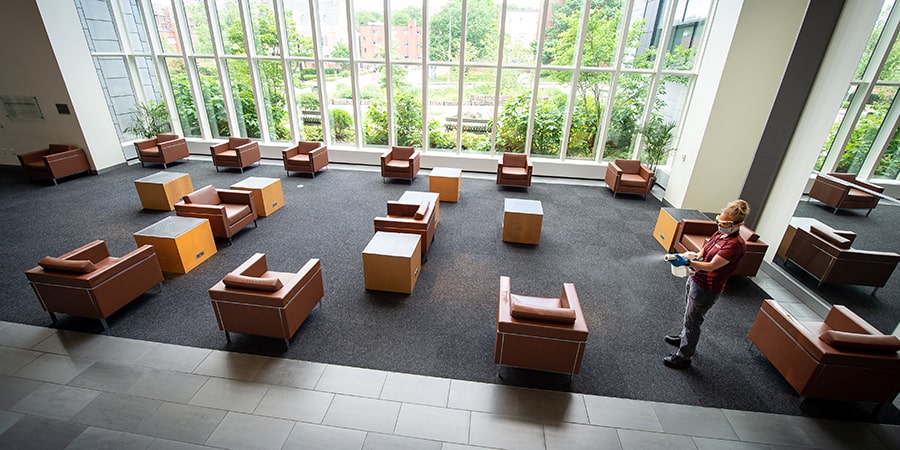 High-Powered Cleaning
Electrostatic sprayers are being used to disinfect high-touch, high-traffic areas across campus.
Stay Well
Resources to support your physical and mental health include guidelines for mask-wearing, hand-washing and staying connected while social distancing.